Pakistan which often faces accusations of sponsoring non-state actors is itself a big victim of terrorism. Bomb blasts, attacks on security forces as well as civilians have been unfortunate but regular phenomena.
This has severely damaged Pakistan's image globally, prompting many security experts to call it "one of the most dangerous countries" in the world. As a result, organizers of international events such as cricket matches or tournaments think it twice before planning anything in Pakistan.
This matter has once again comes to the fore ahead of the Australian cricket team's tour of Pakistan, scheduled for the first week of March. Reuters recently reported that Australian players are on the edge ahead of their tour amid rising incidents of terror-related violence in the South Asian country.
Recent Terror Attacks In Pakistan
The last month saw many terror attacks in Pakistan, primarily from the Tehrik-i-Taliban Pakistan (TTP) and other militant separatist groups associated with the separatist movement in Balochistan.
On 18 January, it was reported that the outlawed TTP claimed responsibility for a rare overnight attack in Islamabad. This attack took the life of a police officer and left two others injured.
Police officials told the media that the two gunmen, who were riding a motorcycle, fired on a security checkpoint near one of Islamabad's busy markets. Following this, it was noted, there was a shootout that resulted in the death of both the assailants.
The TTP claimed responsibility for this deadly attack in a statement issued on Twitter. It also confirmed that both its gunmen had been killed in the event. The TTP's presence and activities have increased, particularly since early December last year when a 30-day ceasefire between them and the government expired.
Afghanistan's ruling Taliban had brokered this ceasefire to make room for substantive peace talks. However, the Pakistani Taliban refused to extend the ceasefire as there was a lack of progress in the talks.
On 28 January, it was reported that there had been was another attack in Pakistan. The military confirmed that at least 10 soldiers were killed. They were positioned at a security checkpoint in the southwest province of Balochistan.
The attack took place on 25 January at night in the Kech area which is located near Pakistan's western border with Iran, about 600km south of provincial capital Quetta.
"During intense exchange of fire, one terrorist was killed and several injured," said the statement from Pakistan's military. "While repulsing terrorists' fire raid, 10 soldiers embraced martyrdom," it added.
On 30 January, at least 17 people, which included two policemen, were wounded in a grenade attack in Dera Allahyar town of Jaffarabad district.
On 3 February, it was reported that armed assailants launched an attack on two security forces' camps in the Balochistan province. This led to an intense exchange of fire, causing the death of 15 militants and four soldiers.
The attacks were later claimed by the banned Baloch Liberation Army (BLA).
Terror Attacks
These attacks have caused much concern about the security situation in Pakistan. It has also affected Pakistan's cricket industry a fair bit with international teams backing out due to security concerns.
In September, New Zealand pulled out its men's team hours before the first One-day International, with the New Zealand Cricket (NZC) CEO David White saying that there was a "specific and credible threat" to the security of the players.
However, he refused to share information about the threat with the Pakistan Cricket Board (PCB). This would have been New Zealand's first tour in Pakistan in 18 years.
That same month (September 2021), the England Cricket Board (ECB) also announced that it would not travel to Pakistan with the men's and women's teams for a tour slated to happen in October that year.
It was also in that eventful month for the Pakistani cricket industry that Cricket Australia was reported to have been reconsidering their 2022 tour of Pakistan. PCB chairman Ramiz Raja had then noted that as a domino effect, the scheduled visit by West Indies too can be hit.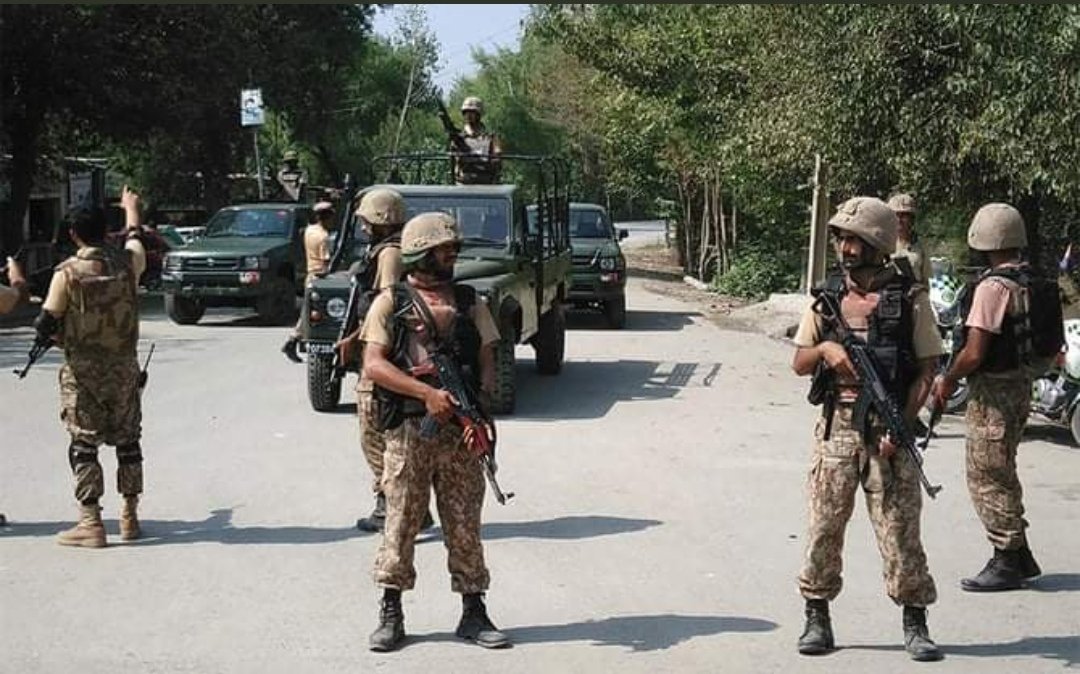 PCB's losses were estimated to be between $15 million to $25 million due to these pullouts.
The international cricket scenario in Pakistan has not been looking good recently. England has not been there to play since 2005, while Australia last visited in 1998-99. South Africa came to visit in 2021 after a break that lasted all of thirteen years.
In 2009, an attack on the Sri Lankan team bus and match officials' entourage resulted in international cricket being stalled in Pakistan. Other events such as the 9/11 attacks in New York, the rise of the Taliban in Afghanistan, and some terror attacks had led to games shifting to neutral venues.
Fate Of Australia Tour
The EurAsian Times reached out to the PCB to inquire about the security concerns that might have arisen due to recent attacks. The Board declined to comment on matters related to the security owing to their confidential nature.
However, the Australia tour looks in good shape despite recent attacks in Pakistan. Australia has named a full-strength squad for their long-awaited Pakistan tour. It was reported that officials conducted very thorough security assessments for this trip.
Faizan Lakhani, a Karachi-based journalist who is serving as the deputy editor of Sports at Geo News, told EurAsian Times, "I don't think there was any concern among Australian cricketers and that is why a full-strength squad has been announced by the CA."
He further explained that an inspection team visited Pakistan before the Tour and witnessed all security arrangements, including bio-secure bubbles.
"I believe that a full-strength squad being sent by Australia is a vote of confidence towards Pakistan's arrangements and this should end all questions about the security provided to cricketers here in Pakistan," he opined
Before signing off, the journalist noted that "all the visiting cricketers, including those who are here for the PSL, are given the status of state's guest and hence receive state-level security." It appears that the long spell of pullouts is about to see a break with this particular tour, which millions of fans will have their eyes on.
Nitin J Ticku a defense expert and managing editor of the EurAsian Times says it is indeed a great development that cricket is returning to Pakistan and it was very unfortunate when the New Zealand team pulled last-minute from the tour followed by England. If the world cricket, Indian cricket needs to prosper, it is vital that Pakistan cricket prospers.
My biggest concern is the spate of attacks in the country. There were major security attacks in Balochistan when two army posts came under massive attacks within hours of each other killing ten security forces and 16-20 insurgents. This was followed by firing on Pakistan border forces from Afghanistan that killed five Pakistani soldiers, Ticku said.
Another attack that really alarmed me was when 13 people, including nine Chinese workers, were killed in a suicide bombing last year. The July 14 blast occurred when a bus was carrying workers to a dam construction site. Two Pakistani soldiers were also killed in the attacks.
As long as insurgency stays near the troubled borders of Pakistan (Afghanistan and Iran), I am sure Australia should feel relatively safe. And Pakistan seems to have changed its media strategy by underplaying terror attacks in the country, be that the bus attack on Chinese workers (which Islamabad initially called an accident) and now the Balochistan attack where media coverage was almost blocked.
So, god forbid, if there is a terror incident, chances are Rawalpindi might simply not let it reach the Aussies or call it a cylinder blast or bus accident, so that the much-awaited series after 24 years, could go ahead as planned.