Turkey's aging F-16 fighter jets seem to be hampering its ambitions of becoming a dominant military power in the region. The purchase of Rafale by its arch-rival Greece has created an urgency for Ankara to upgrade its fighter fleet. However, its options are limited.
The Turkish Air Force had been denied the opportunity to purchase fifth-generation F-35 stealth jets as a result of its acquisition of Russia's S-400 air missile defense system. Despite being a NATO member, Turkey was sanctioned by Washington under the CAATSA. It was also expelled from the F-35 Joint Strike Fighter program.
Ankara had sought more than 100 Lockheed Martin F-35 fighters, with its military industry playing a key role in the aircraft's development and production. Some reports have indicated that discussions on the deal are not completely stopped, but there has been no progress yet.
Thus, it will take at least a decade for the Turkish Air Force to field a capable fifth-generation aircraft, either it's own or imported.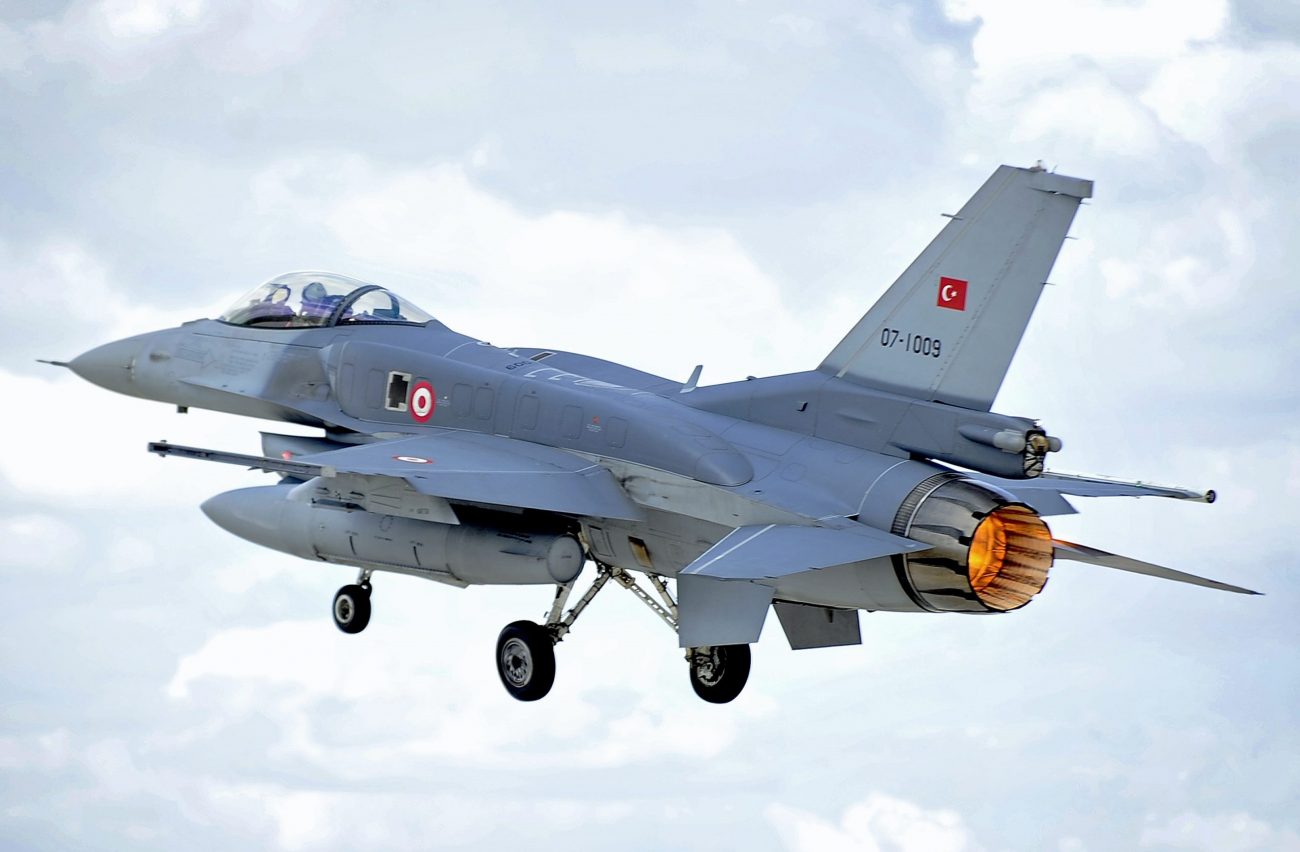 Ankara may also be denied permission to purchase the 40 new Block 70 F-16s and 80 modernization kits it requested from the US in October 2021. The sale faces stiff opposition from members of Congress critical of Turkey's expanding relations with Moscow.
The F-16 fleet serves as the backbone of the Turkish Air Force. In November last year, reports had indicated that talks were to progress on the strategic F-16, there has been no progress on that front either.
Limited Options for Fighter Jet
The frustration in Ankara is palpable as it has been aggressively hunting for an alternative to the US stealth fighter as its warplanes become older by the day. In October last year, Ismail Demir, the head of the Turkish Presidency of Defense Industries, said Ankara could buy Russian Su-35 and Su-57 stealth fighter jets if the US freezes the sale of F-16s, as previously reported by the EurAsian Times.
However, such a move would almost certainly result in additional US sanctions against Turkey under the Countering America's Adversaries Through Sanctions Act (CAATSA) for purchasing advanced Russian military hardware. It could also limit Turkey's European options for modern fighters.
Further, as a NATO ally, Turkey shares an unstable relationship with Russia. While Russian troops are amassed at the Ukrainian border with fears of an impending invasion growing stronger, Turkey has come to Kyiv's support with its drones and unwavering resolve in aiding its military. The options for purchasing a Russian fighter, thus, remain limited.
The chances of buying Rafale, a 4.5th generation fighter that can serve as a stop-gap option before Turkey can unveil its own indigenous futuristic stealth fighter, are grim as well. Turkish arch-foe Greece has recently bought Rafale fighters from France but Turkey buying the Rafales or France selling its top fighters to Ankara appears grim.
One major issue behind this is 'inter-operability'. All data processing and interchange systems must be interoperable. This capability allows a country to join a military coalition and gives it political clout. The supply of Rafales to Greece, along with cooperative training and exercises, is intended to establish a joint operation capability. The same could not be done with Turkey due to geopolitical considerations.
For the time being, Britain is unlikely to sell Eurofighter Typhoons due to sanctions imposed on Ankara over its cross-border military offensives in Syria. Turkey has been continually carrying out attacks against the Kurdish YPG group that fights as part of the US coalition against the ISIL terrorists.
As a result, the Saab Gripen E, a Swedish-built 4.5-generation jet, maybe Turkey's only alternative to Rafale and Typhoon. In fact, in 2013, the Turkish President had been in talks with Saab to manufacture a fighter jet in Ankara. However, there has been no development on that front.
The options for Turkey to buy a fighter jet to replenish its Air Force, thus, remain painfully limited. If a fighter could not be bought from allies, Turkey might have to step into the unchartered territory to meet its security requirements.
Other Options On The Table
One option for the Turkish Air Force could be the Pakistani JF-17 fighter aircraft. Turkey and Pakistan are close allies that want to extend and strengthen their military cooperation. Turkey is in the process of manufacturing Ada-class corvettes for Pakistan while the latter, with Chinese assistance, could help it with the F-16 modernization program.
In 2018, author, commentator, and former Air Force pilot Kaiser Tufail proposed that Turkey and Pakistan create an interim jet and cooperation "may possibly take the character of a 'Block-4' JF-17 Thunder built by Turkey and Pakistan".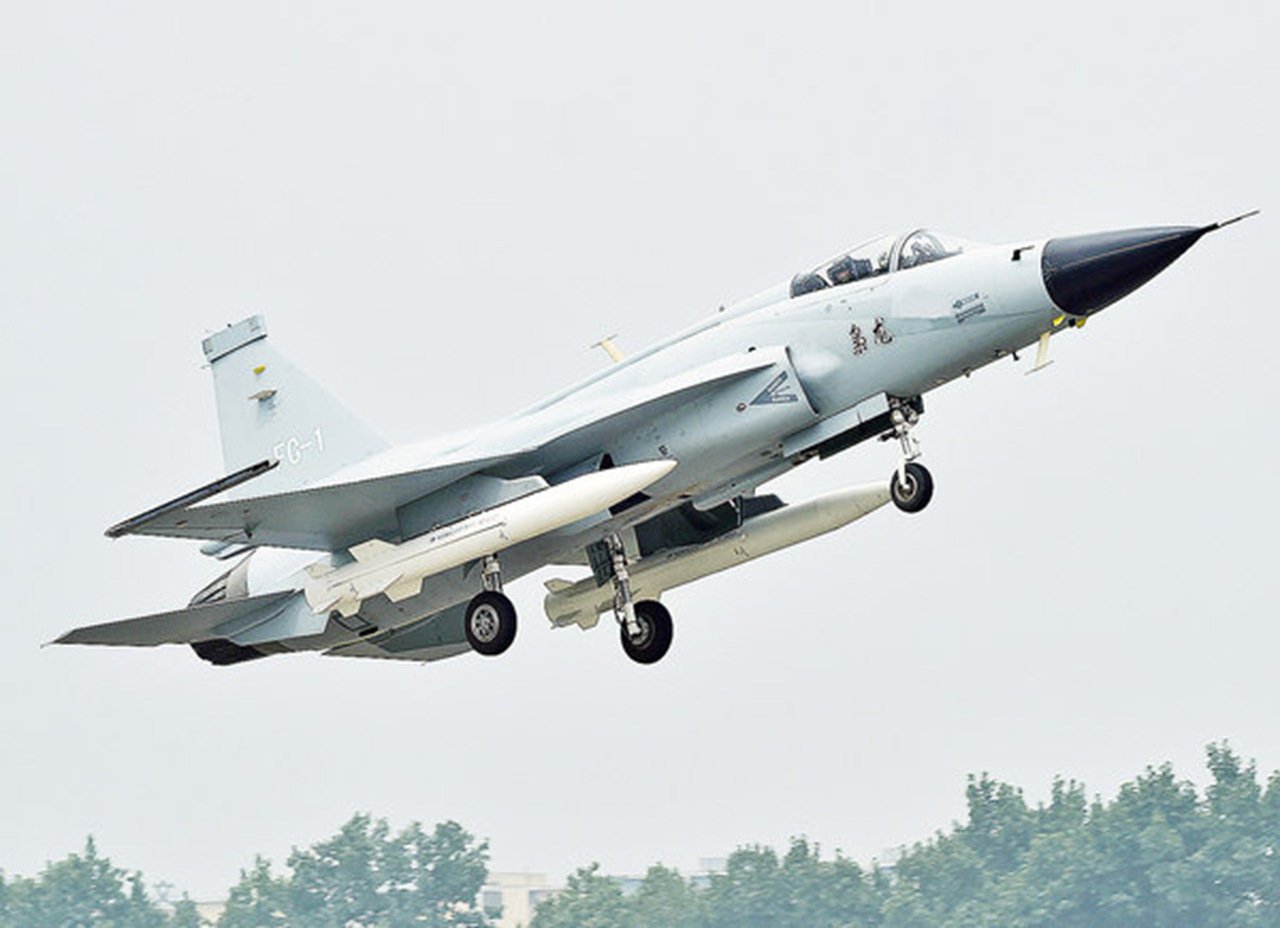 The Pakistani Air Force (PAF) will receive the first batch of JF-17 Thunder Block 3 fighters this year. The new model, which has been dubbed the PAF's first 4.5-generation fighter, is a significant upgrade over its Block 1 and 2 predecessors, which lacked several fundamental capabilities. An active electronically scanned array (AESA), a critical feature for any modern 4.5-generation jet, is included in this version.
Turkey might have a capable and formidable 4.5-generation fighter by the end of the decade if Ankara and Islamabad collaborate on a more sophisticated model of the JF-17, as Tufail recommended.
Ankara may also seek the Chengdu J-10C 'Firebird' from China. If Turkey has no other Western options, purchasing J-10Cs could make a lot of sense. Incidentally, Pakistan is also acquiring J-10C from China.
In an interview with Ahval News last year, Justin Bronk, a Research Fellow for Airpower and Technology at the Royal United Services Institute (RUSI) in London, made a solid case for a deal for J-10C with China, according to Forbes.
Turkey could do a lot worse than the J-10C if it needs an inexpensive "multi-role and relatively capable modern replacement" for its F-16s that it can't buy from the West, according to him. He also stated that China is far more competitive than Russia in selling fighter jets.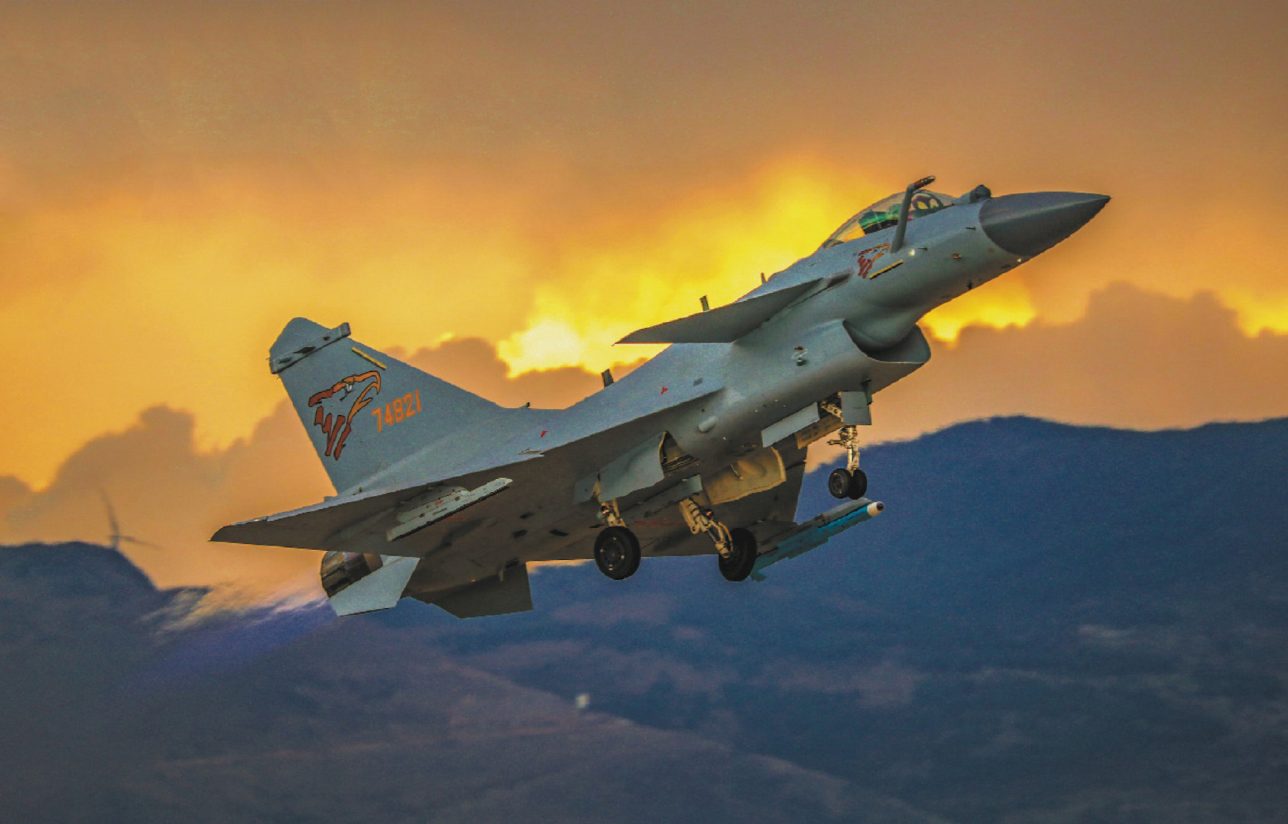 Since it includes AESA radar, the J-10C is a much cheaper and possibly more advanced 4.5-generation fighter than the Russian Sukhoi Su-35. China's PL-15 long-range beyond-visual-range air-to-air missile is also compatible with the J-10C.
In addition to being more expensive, purchasing Su-35s would very certainly result in harsher CAATSA penalties. That said, the United States and NATO would be furious if Turkey deployed Chinese fighter fighters but the option still remains on the table.
KF-21 Boramae
South Korea is developing the KF-21 Boramae, a next-gen national fighter. Despite the fact that it is still a prototype, the KF-21 is expected to become a cutting-edge 4.5-generation fighter jet.
Ankara first expressed great interest in KF-21 Boramaethe a decade ago, and the two countries already have an extensive defense relationship. The T-155 Frtna howitzer, based on the K9 Thunder, is one of the numerous license-built adaptations of South Korean systems in Turkey.
Turkey is also developing the Altay main combat tank, which is mainly based on the South Korean K2 Black Panther tank design.
Furthermore, the US and NATO are unlikely to oppose Turkey strengthening defense ties with South Korea. Seoul will definitely welcome as many clients as possible for the jet, which it hopes to start selling in 2028 for $65 million each unit.
Turkey could become a customer and begin replacing its older F-16s by the end of this decade if Seoul can roll out and begin selling the KF-21 for that competitive price. That price obviously would be cheaper than the present costs of Rafales and Typhoons.
The KF-21 will be stealthy, but unlike the F-35 or F-22, it will carry its weapons on exterior hardpoints rather than inside bays, making it far more radar detectable than fifth-generation aircraft.
However, the KF-21 will be interoperable with American and European missiles such as the AIM-120 AMRAAM, AIM-9X Sidewinder, and MBDA Meteor, unlike its Russian and Chinese equivalents.
The next Korean aircraft has great aspirations, according to military specialist Abraham Ait. He even predicts that outside of the United States and China, it will be the most successful fifth-generation fighter programs.
"With Russia's Su-57 program stymied by a very small production run, Turkey's seemingly overly ambitious TF-X program heavily reliant on foreign technologies and coming from a country with a much more limited domestic technological base, and the Pakistani Project AZM fighter expected to be built around Chinese rather than indigenous technologies and plus a heavy emphasis on cost reduction much like the preceding JF-17, this leaves the KF-X as a leader among indigenous fifth-generation programs outside China and the United States," Ait wrote in The Diplomat.
It's a tough choice for Turkey. In the best-case scenario, it would persuade the United States for F-16 sales. If that does not materialize, it will have to make a hard choice and buy a fighter from a non-western country.