Chinese Sh-15 Howitzer Guns vs American M-777 could be a real scenario in an India-Pakistan conflict. After India acquired lightweight, M-777 Howitzer's from the US, Pakistan is reportedly set to acquire an SH-15 howitzer from China.
The Sh-15 Howitzer could be made nuclear-capable if Pakistan's attempts to miniaturize nuclear weapons have been successful.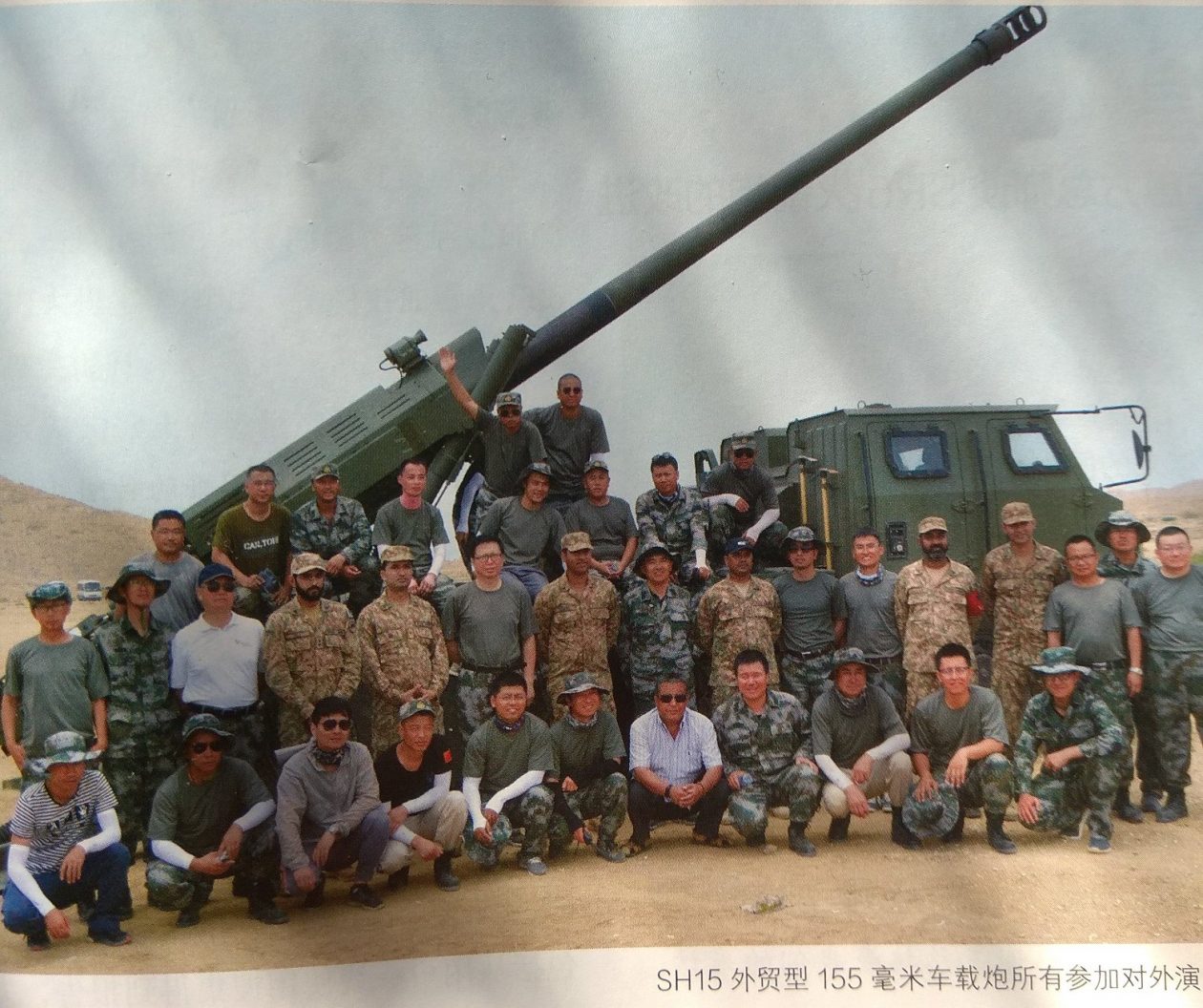 The SH-15 howitzer made an appearance at Pakistan's 10th International Defence Exhibition and Seminar in Karachi. Only one picture of the artillery gun appeared, symbolizing some kind of mystery, but that was enough to confirm that Pakistan has begun procuring the artillery guns.
The SH-15 was also exhibited at the Zhuhai Airshow in China. It is already in service with the Chinese PLA – People's Liberation Army's 72 Group Army in the Eastern Theatre Command. The SH-15 trials in Pakistan were carried out in near Karachi. A leaked picture of the trials was published in Chinese magazines.
Pakistan is learned to have ordered at least 52 SH-15, enough for three regiments of the artillery. A leaked picture of the trials published in a magazine |HenriK
SH-15 will be the best 'shoot and scoot' artillery guns for the use of nuclear shells — easy to hide and easy to use against troop concentration. Pakistan has been working on the miniaturization of nuclear weapons since 1984.
The US nuclear artillery shell W-48 uses 10kg high-density alpha-plutonium with a sphere of barely 54mm.
Pakistan's ex-martial law administrator and self-proclaimed president Pervez Musharraf had told a US diplomat that Pakistan had produced the smallest nuclear warhead in the latter half of 2011. Such a warhead, if fitted in a 155 mm shell with a stated range of 53 km, will be detrimental to cities close to Pakistan border.
More News at EurAsian Times