NATO's Next Generation Rotorcraft Capability (NGRC) program was formally launched in June after six European NATO allies agreed to contribute €26.7 million ($28.2 million). While many contractors have an eye on the advanced chopper program, Lockheed Martin has already developed a pitch for X2.
Russian Orbital Service Station – All You Want To Know About Russia's Next Space Station (ROSS) As Moscow Exits ISS
The six countries pursuing the program are France, Germany, Greece, Italy, the Netherlands, and the United Kingdom. While Spain and the United States had expressed interest earlier, they decided not to join the program.
A month after the NGRC program was officially launched, the executives from Lockheed Martin's subsidiary Sikorsky presented the X2 coaxial rotorcraft to European customers at the Farnborough air show.
The principal feature of the X2 family of aircraft is a coaxial, dual main rotor assembly connected with a propeller positioned at the back to produce additional forward force.
Sikorsky claims that this design is much superior in speed and maneuverability to the traditional, single main rotor layout employed by most utility lift helicopters, with the most recent X2 versions attaining cruising speeds beyond 230kt (425km/h).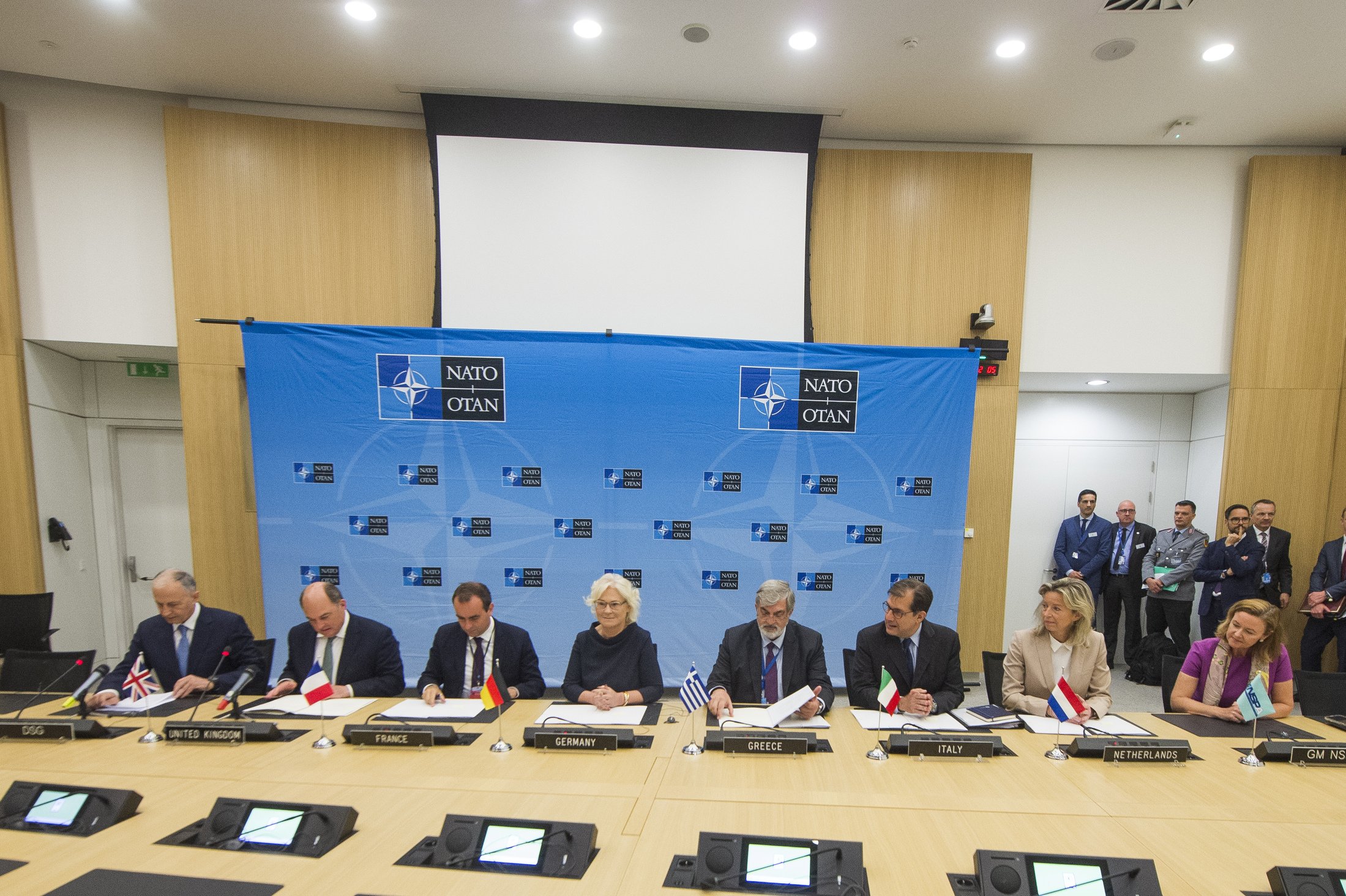 "That is something you quite frankly cannot get from a single, main rotor," says Jay Macklin, Sikorsky's director of US Army future vertical lift programs. Sikorsky said it was confident in the S-70M Black Hawk's ability to meet the UK's need for 44 new medium rotorcraft in a separate development.
Next Generation Rotorcraft Capability aims to replace at least a thousand of the current generation of medium multi-role helicopters, such as the NH90 and the AW101 Merlin, by around 2035, roughly when many of those currently operating will reach the end of their life cycle.
The most crucial requirement was that the helicopter should have a top speed of about 220 knots (253 mph), which would seem to eliminate all but tilt-rotor, hybrid, or other non-traditional helicopter designs from consideration.
The NGRC also needed a range of about 1,180 miles, twice as far as modern helicopters can travel. Finally, according to an insider source who spoke to Breaking Defense, it has to be affordable.
The six NATO countries using the same system would have clear interoperability benefits and, at least on paper, should help keep costs down by buying in bulk. However, the agreement does not obligate the countries to purchase a final design together.
Another American Aerospace giant, Boeing, had expressed interest in developing the next-generation rotorcraft. Boeing's Senior director of vertical sales and business development, Mike Spencer, said in June that the "company's involvement will likely include "a partnering strategy with one or more European manufacturers."
Europen Industry leaders are also apparently watching the program with keen interest. An Airbus-led consortium, NATO Helicopter Industries (NHI), that manufactures the NH90 helicopters, recently announced a new contract with better features after the chopper was junked by the Netherlands as that would threaten its chances vis a vis the NGRC program.
Sikorsky's X2 Rotorcraft Technology
Sikorsky is considering a third type of its X2 twin-main-rotor helicopter design between the smaller, attack-oriented Raider and the larger Defiant it is creating for US Army competitions. The new version will be produced internationally.
The DefiantX and RaiderX, two of Lockheed and Sikorsky's X2 platforms, are being promoted as potential contenders for the US Army's Future Vertical Lift program, which is looking for new utility and scout helicopters.
While European clients mainly remain silent ahead of the US Army decision, which has pitted Bell's V-280 Valor tilt-rotor against Sikorsky-Boeing DefiantX, Luigi Piantodosi, director of future vertical lift international for Sikorsky, claims that there is currently a "great interest" in the X2 technology.
Both the larger DefiantX that Sikorsky is developing with Boeing for the Future Long-Range Attack Aircraft competition and the smaller RaiderX helicopter that Sikorsky designed for the US Army's Future Attack Reconnaissance Aircraft competition serve as "bookends" in terms of size for the X2 design.
"We might need to have a new variant that sits in between the two," Luigi Piantadosi, Sikorsky's director of future vertical lift international, tells reporters at the Farnborough International Airshow. "What exactly? We have to decide. This is a very scalable technology."
Sikorsky would not go into further detail about the variant's specifications, leaving its potential power source unclear. The GE Aviation T901 engine, created as part of the US Army's Improved Turbine Engine Program, will power the RaiderX.
The DefiantX is powered by Honeywell T55s, while GE YT706s power the modern S-97 Raider demonstration.
The Modular Open Systems Architecture architecture of the Future Vertical Lift contenders, according to Jay Macklin, Sikorsky's director of Future Vertical Lift, will transfer to the prospective new variant being able to be outfitted for numerous duties.