The crashh of another Tupolev Tu-141 Strizh drone at Russia's Kaluga Oblast on February 6 has revealed a new high explosive warhead, suggesting some additional modification work undertaken by the Ukrainians.
Ukraine used Soviet-era drones to hit Russia's Engels and Dyagilevo air bases last year on December 5 and 26.
This also highlights a specific Russian allegation in January about American assistance in the strike – this time about defense major Raytheon helping to install a modern navigation system and possibly the warhead on the drone.
Following the December attacks, Russian experts concluded that Ukraine carried out strikes with guidance from US and North Atlantic Treaty Organization (NATO) surveillance and airborne radar aircraft.
In the late-October Unmanned Aerial Vehicle (UAV) and Unmanned Surface Vehicle (USV) strike at the Russian warships in Crimea's Sevastopol, Moscow had formally alleged a US RQ-4B Global Hawk intelligence-surveillance-reconnaissance (ISR) drone providing targeting information.
Russian bloggers often reveal the RQ-4 B's presence in the airspace over the Black Sea south of Crimea through live-flight tracking websites.
Strizh Has New Warhead?
Former US Marine Corps officer and Russian defense policy expert Rob Lee tweeted pictures of the crashed Tu-141 Strizh in Kaluga with an OFAB-100-120 high explosive warhead.
Kaluga is some 321 kilometers (200 miles) northeast of the border and 160 kilometers (100 miles) southwest of Moscow.
Vladislav Shapsha, governor of the Kaluga Oblast, said on his Telegram channel, "It was established that at five in the morning in a forest near the city, a drone exploded in the air at the height of 50 meters. There is no damage to civil and social facilities. There were no casualties. Representatives of law enforcement agencies are working on the spot."
A Ukrainian UAV (reportedly a Tu-141 Strizh) crashed in Kaluga after hitting trees. It was carrying an OFAB-100-120 high-explosive bomb. https://t.co/AaPulpwUOQhttps://t.co/ZIWK10TzE5https://t.co/IgnfV86zII pic.twitter.com/cSKv9Nc9oA

— Rob Lee (@RALee85) February 6, 2023
"Only US Engineers Can Modify It"
An article on Zvezda, a publication of the Russian Ministry of Defense (RuMoD), said that Ukrainian engineers from Ukroboronprom could not have modified the drones without access to the original drawings and design blueprints.
It "would not have happened" without "American engineers from Raytheon Technologies who modified the old Soviet Tu-141 with new onboard navigation," the article added.
Tu-141 was produced at the Kharkiv aircraft plant in 1979 and used until 1989, two years before the Soviet Union disintegrated. A total of 152 units were produced, some of which went to Ukraine, which it incorporated into the 321st Separate UAV Squadron based in Odesa.
With a maximum speed of 1110 kilometers an hour, a top service ceiling of 19,685 feet (6,000 meters), and a range of up to 1,000 kilometers, the drone was quite revolutionary for its time.
The high-speed reconnaissance aircraft carried surveillance equipment like electro-optical devices, infrared imagers, and imaging radars. Nearly 40 years ago, its defining feature was flying and returning on a pre-programmed route in its navigation system – something today's drone manufacturers actively advertise.
A parachute recovers the Strizh. Therefore, some observers believe it broadly classifies as a cruise missile rather than a drone.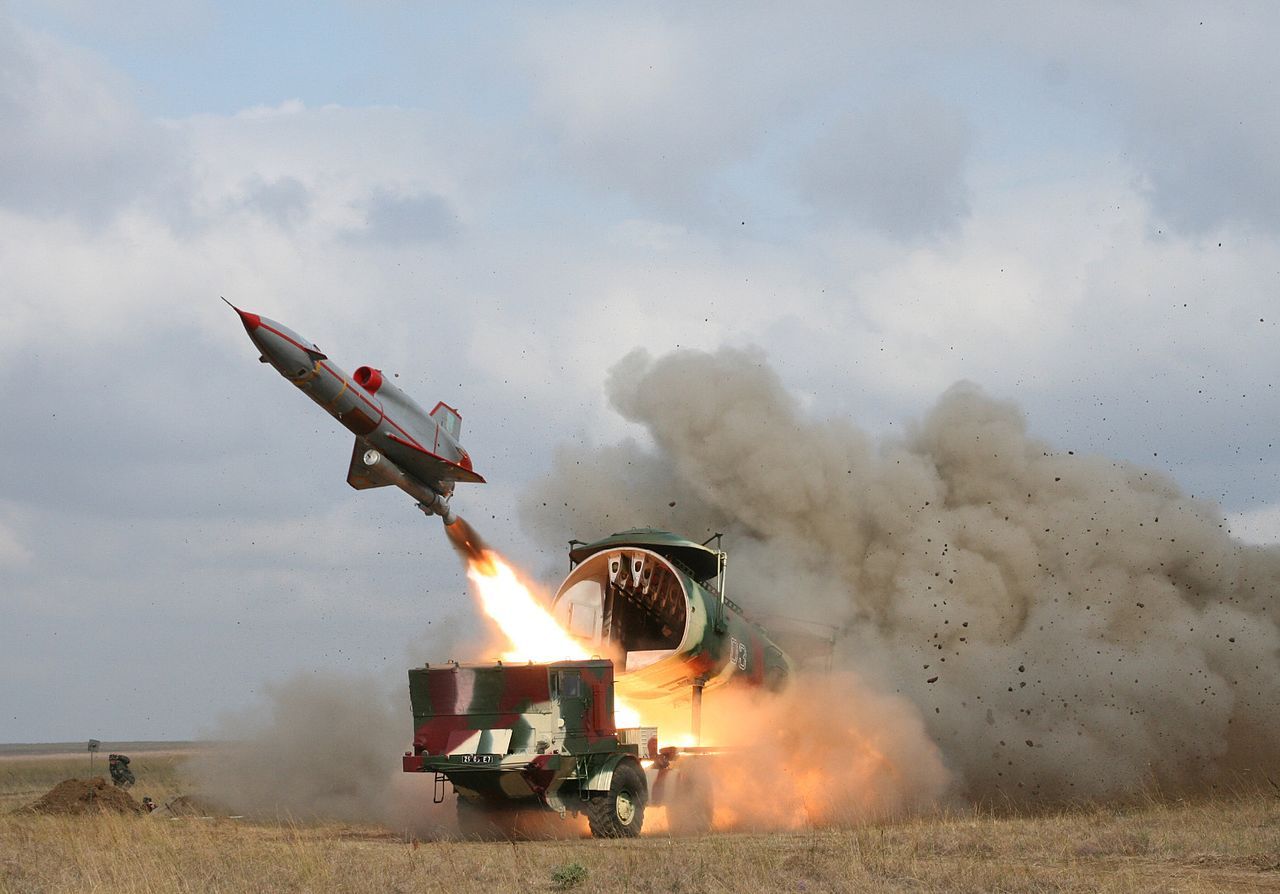 The official allegation of Raytheon's involvement came from Konstantin Gavrilov, head of the Russian delegation in Vienna for arms control.
"Reliable information has appeared that Ukraine uses Soviet drones with a range of up to 1000 kilometers, modernized in 2022 at the Kharkiv Aviation Plant, with the direct participation of specialists from the American corporation Raytheon Technologies.
This points to the direct participation of American military industry specialists in attacks on targets deep in Russia, no matter how it is denied in Washington.
The reusable operational-tactical UAV Tu-141 'Swift' with a length of 14.3 meters and a wingspan of 3.9 meters, developed at the Tupolev Design Bureau half a century ago, was turned by the Americans into a five-ton kamikaze drone."
Gavrilov also warned Germany and the US against including Depleted Uranium (DU) tipped rounds to the Leopard-2 and M1A2 Abrams main battle tanks (MBT) on their way to Ukraine, as it would amount to nuclear proliferation.
'Strizh' First Crashed In Croatia In March 2022
Ukraine's fleet of Tu-141s were gathering dust at a warehouse until 2022, when in March of that year, it crashed in Croatia's capital Zagreb, in a bizarre incident. This should have served as the first sign of the drone being possibly tested by Ukraine for future attacks.
While the drone did not cause any human casualties, Croatian officials then implied the drone came from Ukraine. The Russian embassy in Zagreb immediately clarified that their military had stopped using the Tu-141s in the early 1990s.
A statement from Croatian President Zoran Milanovic then called it a "serious incident" and wondered how "a drone the size of an airplane was not struck down on its path from evidently Ukraine to Zagreb."
Sending a message to Ukraine that he was not optimistic about his citizens becoming accidental victims of Kyiv's retaliatory attacks on Russia, he also attempted to embarrass NATO's radar systems in Hungary and Romania. The "unsophisticated drone," he said, "flew) unnoticed for nearly an hour in the air space of NATO member states, and nobody noticed."
Maintaining he was not "pointing fingers," he still demanded "clear facts" and raised an issue with the "joint NATO command in Spain (who) should have all the information in real-time." Nearly a year later, in late-January 2023, Milanovic criticized Western tank deliveries to Ukraine. It would be pertinent to note that Croatia, too, is a NATO member country.