Poland's efforts to strengthen its military by expanding its stockpile of cutting-edge military hardware are all set to receive a significant boost with the acquisition of AH-64E Apache attack helicopters.
The US Defense Security Cooperation Agency announced on August 21 that the State Department had authorized the sale of 96 AH-64E Apache attack helicopters to Poland for roughly US$12 billion.
The decision was made a year after the Polish Ministry of National Defense first requested the American administration to purchase the Boeing-manufactured helicopters for its armed forces. However, the recent announcement about the sale authorization does not represent a final sale.
Triggered by the Russian invasion of Ukraine, Poland has gone on a massive military shopping spree, with many purchases made from US-based enterprises. In April last year, Poland and the US struck a deal for 250 M1A2 Abrams SEPv3 tanks worth approximately US$4.75 billion. Later, a subsequent agreement for a second batch of tanks costing roughly US$1.4 billion was inked in January.
In an exciting development indicating that the Apache and the Abrams will cooperate closely, Polish deputy prime minister and defense minister Mariusz Błaszczak said last year, "The helicopters will first be deployed to the 18th Mechanized Division. Not all of them, but the first units. This is because the 18th Division will be equipped with Abrams tanks. These helicopters work great with Abrams tank[s]."
"Together, they constitute an enormous force, a force of resistance … we want to use them to deter our opponent."
The sale of Apache helicopters would also include, subject to congressional approval, 210 T700-GE 701D engines, 97 AN/ASQ-170 Modernized Target Acquisition and Designation Sights, and AN/AAR-11 Modernized Pilot Night Vision Sensors, also known as M-TADS/PNVS, along with fire control radars and Common Missile Warning Systems.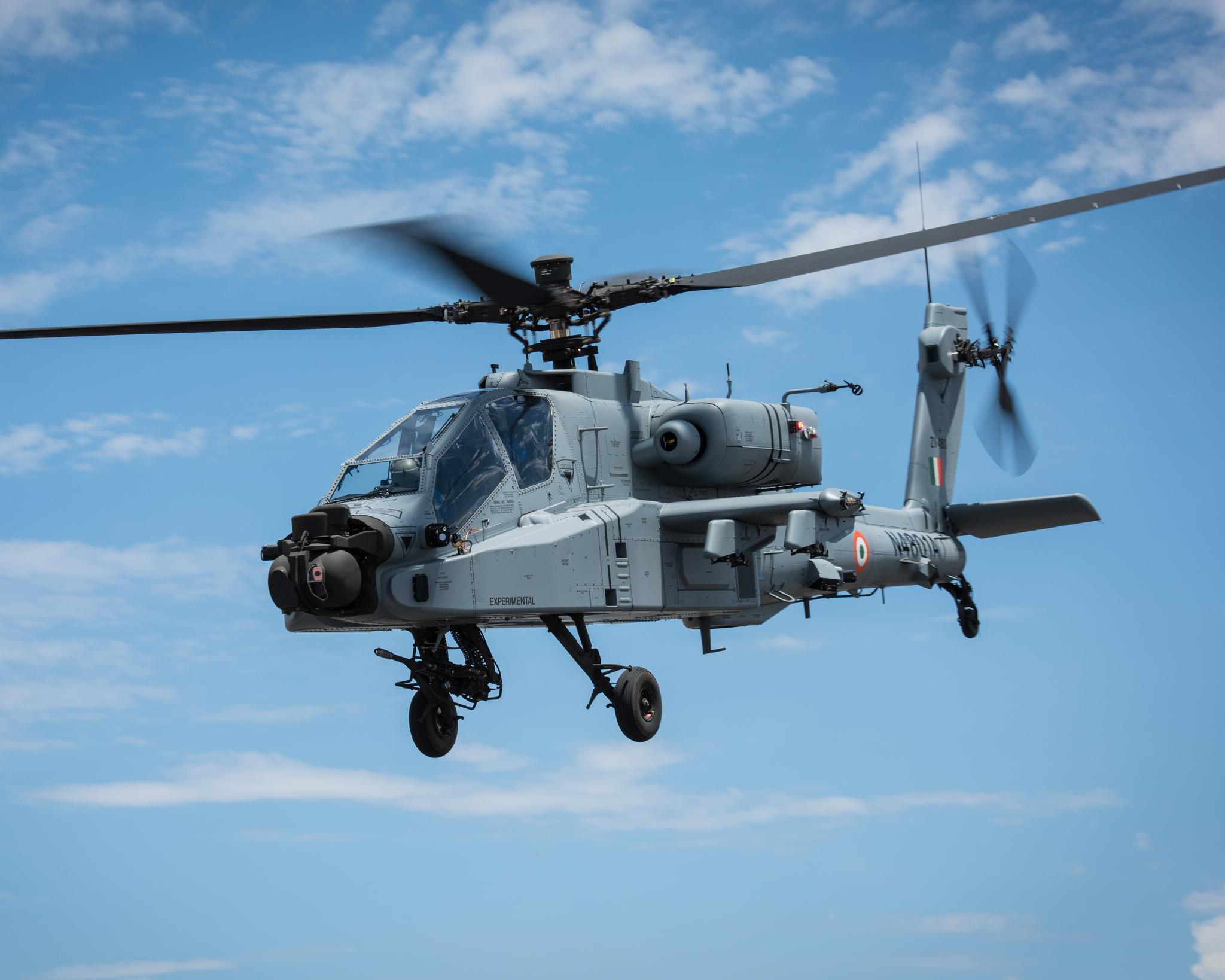 In addition, 1,844 Hellfire missiles, 96 training missiles, 460 Joint Air-to-Ground Missiles (JAGM), 508 Stinger 92K Block I missiles, and 7,650 Advanced Precision Kill Weapon System II Guidance Sections would also be included in the deal. Besides that, the Apache aircraft would have Manned-Unmanned Teaming (MUM-T) Unmanned Aerial System (UAS) receivers and ground kits.
The US State Department withheld the timetable for the potential delivery date for those helicopters. Still, earlier this year, Warsaw claimed to have agreed with Washington to obtain eight AH-64E Apache assault helicopters before the rest were planned and negotiated.
Due to its proximity to the theatre of war in Ukraine, Poland has come to view itself as a vital linchpin to European security. The administration has been vocal about the threat to security from Russia since months preceding the invasion in February 2022.
Military analysts have observed over the months that Poland is spending big money and making high-end purchases to bolster its defenses in what appears to be an attempt to build the most formidable military in Europe. The country has done more military shopping in the last year than in several years preceding.
Europe's New Military Powerhouse In The Making, Poland Is Shopping!
Poland looks committed to becoming one of the most powerful militaries in Europe, given its historical "Russian fear." The nation's political elite had a fresh vision for Poland: a militarily advanced Eastern Europe.
Poland's buying spree highlights Warsaw's new long-term military objectives despite the country's weak economy. Last month, it became known that Poland was topping the NATO defense spending charts this year, with the alliance's latest prediction showing it will likely reach 3.9% of its GDP, which is double the goal set by NATO for its states to commit to defense.
Although most NATO members haven't achieved that goal, Poland's military shopping spree represents almost doubling defense spending compared with the previous year. And all this even though the country is battling recession like others in Europe.
As previously noted by EurAsian Times in an analysis published last year, Poland reported negative GDP growth in the second quarter of 2022. However, despite that, Mariusz Błaszczak has been reiterating at every opportunity that his country's priority was military modernization.
"We don't have time; we have to arm the Polish [armed forces]," Błaszczak said last year, adding, "It is about the principle of deterrence so that the aggressor does not dare to threaten Poland."
In the fall of last year, Poland hosted the International Defense Industry Exhibition (MSPO) in Kielce. At the time, the most unexpected decision that came from the Polish government was that it would buy 96 AH-64E Apache helicopters to strengthen the country's air power.
Defying previous speculations that Warsaw was considering the purchase of 32 helicopters for two squadrons, it said it was going for 96 helicopters — six squadrons. The development caught the military watchers by surprise.
The decision to buy Apache must be seen along with Poland's agreement with Korea Aerospace Industries (KAI) in July last year to acquire 48 FA-50 Fighting Eagle light combat aircraft. Earlier this month, two of these aircraft took to the skies in Poland for the first time. Billed as a 'light' fighter, the FA-50 has a potent air-to-air and air-to-surface capability and is gaining prominence globally based on that.
Warsaw has purchased 250 Abrams tanks and HIMARS MLRS from the United States and hundreds of Chunmoo missile launchers, K2 tanks, and K9 self-propelled howitzers from South Korea ever since Russia initiated the "special military operation" of Ukraine. The Law and Justice (PiS) government in power in Warsaw claims to be overhauling the nation's air defenses historically.
By the end of this decade, Poland is expected to have more tanks than the UK, Germany, France, the Netherlands, Belgium, and Italy combined, and its tank fleet will be the most modern in European NATO. As an Op-ed in the Wall Street Journal says, there is now "a Defense-Spending Renaissance in Poland."
Due to its central location, Poland has historically suffered from European power struggles. The invasion of Ukraine confirmed the existing Polish calculus about the threat it faces from Russia, and it has not helped that stray missiles have reached Poland, killing Polish citizens.
The country was essentially under Moscow's authority from 1945 to 1989. The current Polish government, therefore, desires Poland to be powerful enough to deter any potential military initiatives by its neighbors.
According to the Stockholm International Peace Research Institute, Poland last came close to its current defense goals in 1982, when it spent 3.2% of its GDP on defense and was still in the midst of the Cold War.