Five American surveillance planes including Boeing WC-135 Constant Phoenix allegedly surveyed the disputed South China Sea, a month after a US Navy nuclear submarine hit an unidentified object in the region, a Beijing-based think tank claimed citing satellite imagery. 
On October 31, the South China Sea Strategic Situation Probing Initiative, a maritime think tank based in Beijing, stated on its official WeChat account that it was rare for the WC-135 to come to the South China Sea region and its last action in the region was in January 2020.
On October 2, a US nuclear-powered attack submarine collided with an unknown object while submerged in the South China Sea region and at least 11 sailors on board were injured in the underwater accident. It is believed that the Constant Phoenix, a US special-purpose aircraft, was probing radioactive material in the region.
According to satellite photographs released by the think tank, the Constant Phoenix was backed by an E-8C Joint Surveillance Target Attack Radar System aircraft, two P-8A maritime patrol planes, and one EP-3E electronic warfare and reconnaissance aircraft.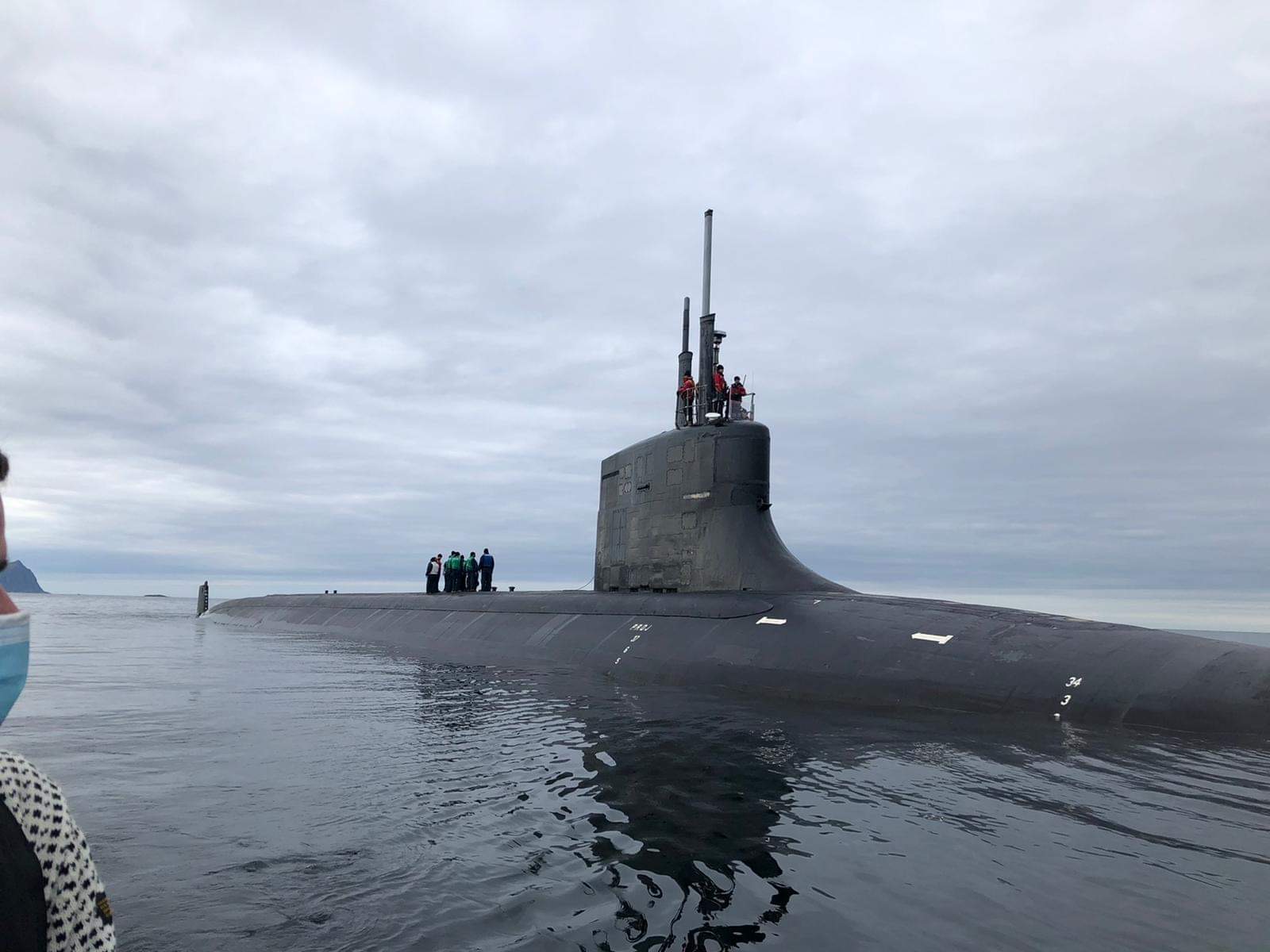 "It could be a precautionary measure by the US to understand if there had been any leakage of radioactive materials from the collision," Rahmat said.
Song Zhongping, a Hong Kong-based military commentator quoted by SCMP, believes that the mission could have been related to investigating whether the accident triggered nuclear leakage or not.
However, US Navy investigators have finally figured out what a nuclear-powered attack submarine hit in the South China Sea last month. According to USNI News, investigators have determined that the submarine went aground on an undersea mountain whose location was previously unknown.
"The inquiry concluded USS Connecticut grounded on an uncharted seamount while operating in international seas in the Indo-Pacific region," Cdr. Haley Sims, a spokesperson for the 7th Fleet, told Insider.
Damage to the submarine's forward portion compromised its ballast tanks, prompting Connecticut to conduct a week-long surface cruise from the South China Sea to Guam, according to USNI News. As per the Navy, the submarine's nuclear reactor and propulsion system are unharmed.
Since the results of the inquiry into the incident have not yet been made public, there is still a lack of information on how the submarine collided with a seamount and to what extent members of the crew and command were to blame.
The US Navy will first examine how the submarine can be repaired sufficiently to allow it to safely leave Guam for further repairs. Determining where and when the final repairs will take place will put additional strain on the service's capacity to maintain.
According to photographs taken on October 20 by Planet Labs, an American private Earth-imaging company, the damaged nuclear attack submarine was docked in Guam with part of its nose removed. The Seawolf-class fast-attack submarine was in a "safe and stable condition," according to a US Navy statement released on October 7 announcing the mishap.
There are concerns that if Connecticut is returned to a public shipyard for additional repairs, it will throw a wrench into a long-standing submarine maintenance backlog.
The Chinese Foreign Ministry has repeatedly expressed its dissatisfaction with the United States' failure to give detailed information on the crash. Beijing demanded more from "vague declarations" last week, saying, "This irresponsible approach and hedging-up in the South China Sea has forced regional countries and the international community to put in discussion the truth of the accident."
Boeing WC-135 Constant Phoenix 
The plane is based on a C-135B or EC-135C platform that has been modified. The upgrades to the Constant Phoenix are mostly focused on its onboard atmospheric collection suite, which allows the mission crew to detect radioactive "clouds" in real-time.
In support of the Limited Nuclear Test Ban Treaty of 1963, the WC-135W Constant Phoenix atmospheric collection aircraft collects particulate and gaseous effluents and trash from accessible portions of the atmosphere.
External flow-through devices are used to collect particles on filter paper, and a compressor system is used to collect full air samples in holding spheres. The 45th Reconnaissance Squadron's cockpit crew is from Offutt Air Force Base, Nebraska, and the special equipment operators are from Det. 1, Air Force Technical Applications Center at Offutt AFB.
The cockpit crew, maintenance personnel, and special equipment operators from the Air Force Technical Applications Center use 33 seats in the interior. On operational flights, the crew is reduced to merely the pilots, navigators, and special equipment operators in order to limit radiation exposure to mission-critical personnel.
The constant phoenix aircraft were used to collect data on nuclear testing carried out by several countries. This plane was employed to collect data during Pakistan, India and North Korea's nuclear tests.
Currently, the air-sampling mission is in support of the 1963 Limited Nuclear Test Ban Treaty, which prevents any country from testing nuclear weapons above land. WC-135s are the only aircraft in the inventory conducting air-sampling operations.