North Korea has successfully test-fired high-thrust solid-fuel engine for a "new-type strategic weapon," the state-run Korean Central News Agency (KCNA) reported on Friday.
"An important institute under the Academy of Defense Science succeeded in the static firing test of the high-thrust solid-fuel motor with a thrust of 140tf, the first of its kind in the country, at the Sohae Satellite Launching Ground on the morning of Dec 15," KCNA said.
North Korean leader Kim Jong Un personally guided the trial of the engine. He expressed "the expectation that another new-type strategic weapon would be made in the shortest span of time," as quoted by KCNA.
Meanwhile, the US Space Force activated its foreign command in South Korea, its first on foreign soil, as North Korea steps up missile launches.
"The US Space Force officially activated and assigned US Space Forces – Korea to the US Forces Korea [USFK] sub-unified command in a ceremony Dec. 14. Lt. Col. Joshua McCullion assumed command of the new SPACEFOR-KOR, a subordinate unit to US Space Forces – Indo-Pacific, whose mission is to further synchronize space operations in the US Indo-Pacific Command area of ​​responsibility," the statement read.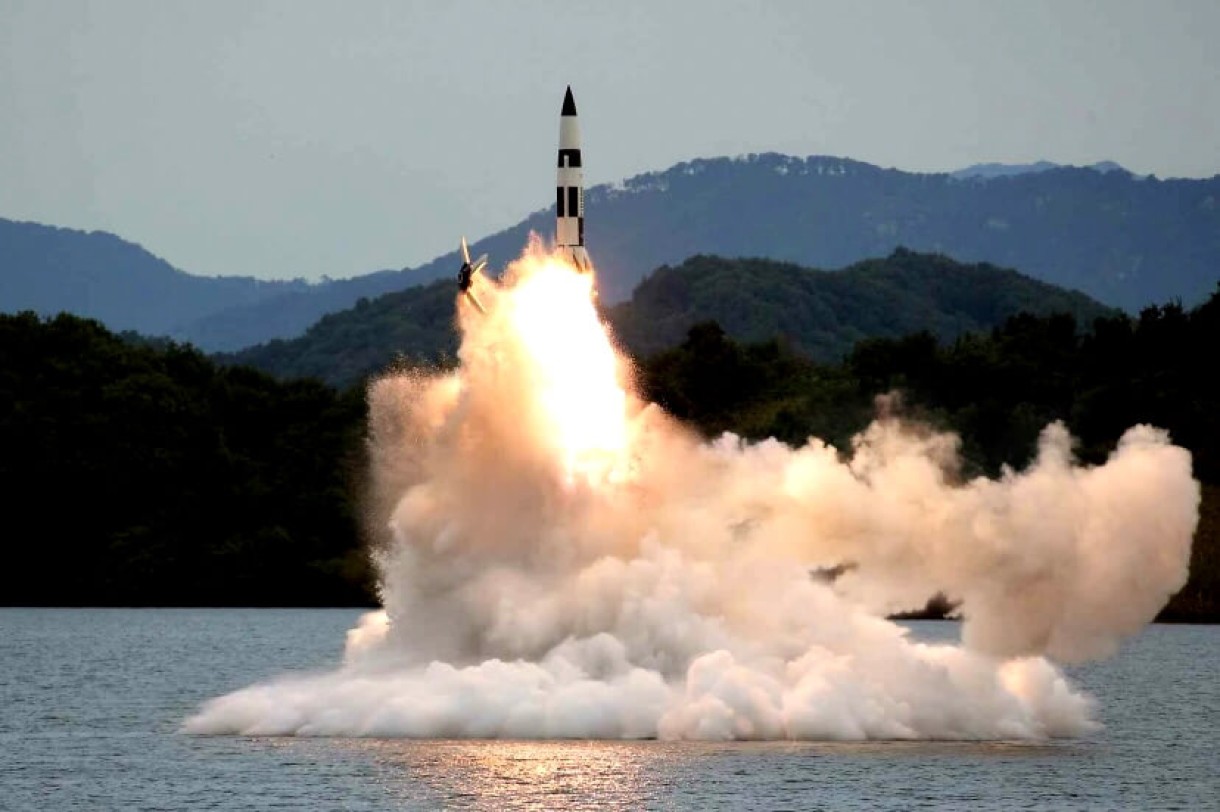 SPACEFOR-KOR will provide space planning and employment expertise, as well as space command and control to the USFK commander, it added.
USFK Chief Gen. Paul LaCamera, who presided over the ceremony, expressed confidence that the activation of the new command will enhance the US' ability to defend its homeland and maintain peace and stability in the region.
SPACEFOR-KOR will focus, among other missions, on missile warning operations, which provide in-theater near-real-time detection and warning of ballistic missile launches, the statement added.
Earlier, South Korean President Yoon Suk-yeol said on Wednesday that even though North Korea possesses nuclear weapons, it is necessary to surpass it in conventional military power, deputy presidential spokesperson Lee Jae-myoung said.
"President Yoon Suk-yeol said our national security is in a graver situation than ever, and that without thorough security and confidence in it, there can be no livelihood or economy," Lee told a briefing a meeting with 18 newly promoted military officials at the presidential office, as quoted by the South Korean Yonhap news agency.
Lee cited the president as saying that even though Pyongyang has nuclear weapons, "in conventional military strength, we must perfectly overwhelm the North."
In addition, Yoon urged the military officials to have confidence that the South and allies can respond to any situation.
North Korea has conducted dozens of missile test launches since the start of 2022, several firing missiles at once on some occasions. On November 2, the North launched more than 20 short-range missiles. Pyongyang has said that North Korea's military-related activities are in response to provocations by the United States, South Korea and Japan.
Sputnik News Agency