Lockheed Martin, the manufacturer of the F-35 fighter jet, has suffered billions of dollars in losses due to a tweet made by an impersonated user that used Twitter's new premium verification tool. 
The $8 subscription was made available to everyone to counter the rise of spam and phony accounts on Twitter. On the other hand, the service led to an unimaginable flood of bogus accounts masquerading as large organizations, well-known individuals, and politicians.
This compelled the new Twitter CEO, Elon Musk, to cease the subscription service temporarily. According to recent reports, the service is no longer available on the iOS app.
However, the option to create a "verified" account for $8, which is no longer available, has had a negative influence on many giant corporations.
The US defense giant Lockheed Martin faced a similar situation when a fake profile claimed that the corporation would stop selling the weapons to nations like Saudi Arabia, the United States, and Israel due to human rights records. 
An account with the username @LockheedMartini, tweeted, "We will begin halting all weapons sales to Saudi Arabia, Israel, and the United States until further investigation into their record of human rights abuses."
Meanwhile, this is certainly not causing laughter for the @LockheedMartin public relations team. pic.twitter.com/HVbGcAMl4c

— Steve Herman (@W7VOA) November 11, 2022
The American company's share price dropped by about 5.5%, and its capitalization dropped by more than $7 billion. There may, however, be more causes for the decrease in Lockheed Martin stock. 
Meanwhile, despite not being impacted by the new Twitter Blue features, the value of some securities of the defense businesses, including Raytheon and General Dynamics, also decreased.
Also, shares of several other firms, including PepsiCo, Musk's Tesla, and SpaceX, as well as Roblox and Nestle, briefly dropped due to fake accounts tweeting more overtly satirical content.
Eli Lilly, a leading pharmaceutical company, probably experienced the most severe effects of the Twitter Blue mayhem. "Insulin would be free now," tweeted an imposter Eli Lilly account. According to several market estimates, the pharma behemoth has lost billions of dollars in market capitalization due to impersonation on Twitter.
Nevertheless, introducing fake accounts might be the tipping point for advertisers that have suspended their Twitter advertising.
Lou Paskalis, a professional marketing & media executive, and former head of global media at Bank of America, claimed that the fake accounts had generated "overwhelming reputational risk for placing advertising investments on the platform."
About the bogus "verified" brand profiles, Paskalis says, "a picture emerges of a platform in disarray that no media professional would risk their career by continuing to make advertising investments on, and no governance apparatus or senior executive would condone if they did."
Musk's turbulent tenure at the helm of the platform, which resulted in the firing of half of its staff and several high-profile exits, has prompted concerns about its viability.
Lockheed Martin Delivers Three F-35 Jets To Israel
Meanwhile, on November 13, Israel Defense Forces announced that Lockheed Martin had delivered three more F-35 stealth fighter aircraft. The aircraft will join the IAF's 140th "The Golden Eagle" Squadron.
With three new fifth-generation aircraft, Israel now has 36 fifth-generation planes. The F-35 will be operated by Israel in three squadrons, for a total of 75 aircraft, with the possibility of a fourth squadron in the future. 
מחזקים את מערך ה"אדיר"! ??

היום (א'), נחתו שלושה מטוסי "אדיר" (F-35I) בבסיס נבטים.

המטוסים יצטרפו לטייסת 140 (״נשר הזהב״) ויקחו חלק בפעילות המבצעית של חיל האוויר מהשבועות הקרובים. pic.twitter.com/mGO35ubgZ0

— Israeli Air Force (@IAFsite) November 13, 2022
The 36 aircraft in the IAF's fleet include a modified F-35 used for flight testing, based at Tel Nof Airbase, south of Tel Aviv.
In October 2010, Israel concluded a Letter of Agreement (LOA) to acquire the aircraft. This made Israel the first government in the world to choose the F-35 as part of a Foreign Military Sale (FMS) with a US administration.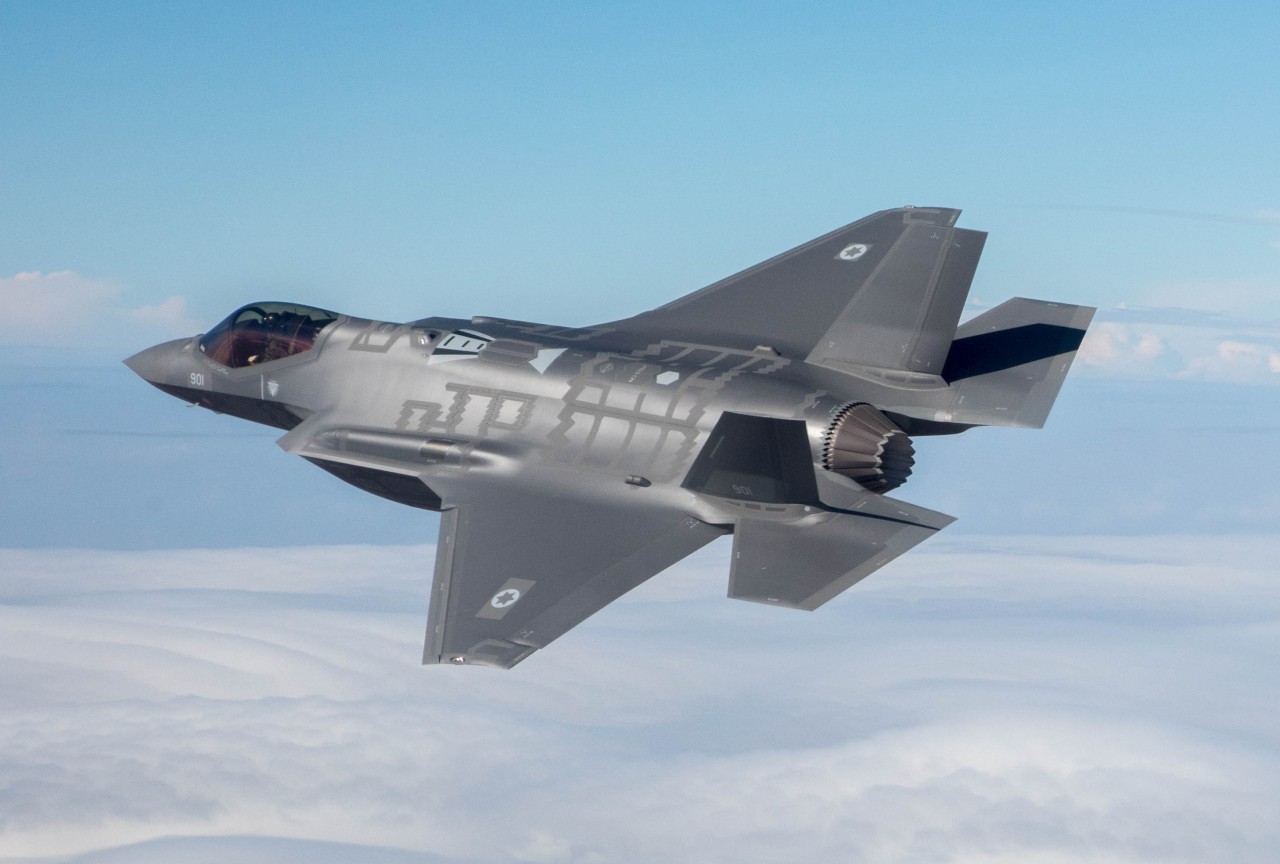 The first F-35A 'Adir' for Israel was handed to the Israeli Air Force on June 22, 2016, during a ceremony at the F-35 facility in Fort Worth, Texas. The intensive integration and training effort at Nevatim AFB, Israel, resulted in the Israeli Air Force declaring its F-35 fleet operationally capable in December 2017. 
The Israeli Air Force named the F-35 "Adir," translating to the "Mighty One" in English. Each aircraft costs $90 million and has a 16-ton missile-carrying capacity. With a top speed of 1900 kilometers per hour, it is considered a stealth aircraft that can avoid radar detection. 
Israel deployed Lockheed Martin's F-35 fighter jets in the Gaza bombing in 2014 and 2021, which damaged populous areas and resulted in hundreds of casualties.