Germany's Parliamentary Commissioner for Armed Forces, Eva Högl, brought out several chronic dysfunctionalities haunting the German military, also known as 'Bundeswehr,' in her latest report.
Last year, German Chancellor Olaf Scholz announced historic investments for modernizing the German military. However, going by the latest report by Högl, it would seem that the Bundeswehr has a long way to go.
Högl's report details the disastrous condition of the Bundeswehr, which lacks not only the boats, planes, tanks, and military equipment but also the necessary education and training for its personnel.
In February 2022, Scholz pledged €100 billion (US$107 billion) in funds to create a "capable and ultra-modern" force that he said would be Europe's most powerful conventional military.
However, Högl said that €100 billion would not be enough and called for additional funding for the armed forces.
"The 100 billion euros won't compensate for all the deficiencies. Military experts estimate that a total sum of 300 billion euros is necessary," she said.
German Troops Have To Buy Their Equipment
Högl spent 100 days traveling to 70 German military sites worldwide, interviewing 2,343 personnel about their complaints. Many complaints were about essential equipment that was either delayed, defective, or in limited supply.
The report identified kit shortages, shoddy infrastructure, and dilapidated barracks with walls propped up by sandbags.
For instance, the artillery school barracks at Idar-Oberstein, somewhere between Frankfurt and Luxembourg, had not been renovated since the 1960s, despite several complaints of its unusable bathrooms and the danger that the roofs of its maintenance hangars could collapse at any time. It is slated to be repaired 'in the ideal case' by 2042.
"Too many barracks in Germany are in a wretched condition," said Högl, noting that if things continue at this rate, the current infrastructure of the Bundeswehr would not be completely modernized for half a century.
Also, up to 66 accidents were caused by a standard-issue parachute that cannot be steered at high speeds or if the wind changes.
Apart from that, the German Army troops have often had to purchase their equipment, with paratroopers buying head torches or helmet camouflage privately because the army did not provide these.
A medic deployed to Mali with a transport helicopter crew could not communicate with his colleagues because the Bundeswehr failed to provide him with a radio-equipped helmet despite repeated requests.
At the German army's tank training school, lessons were regularly canceled because the institute barely had half the vehicles it needed.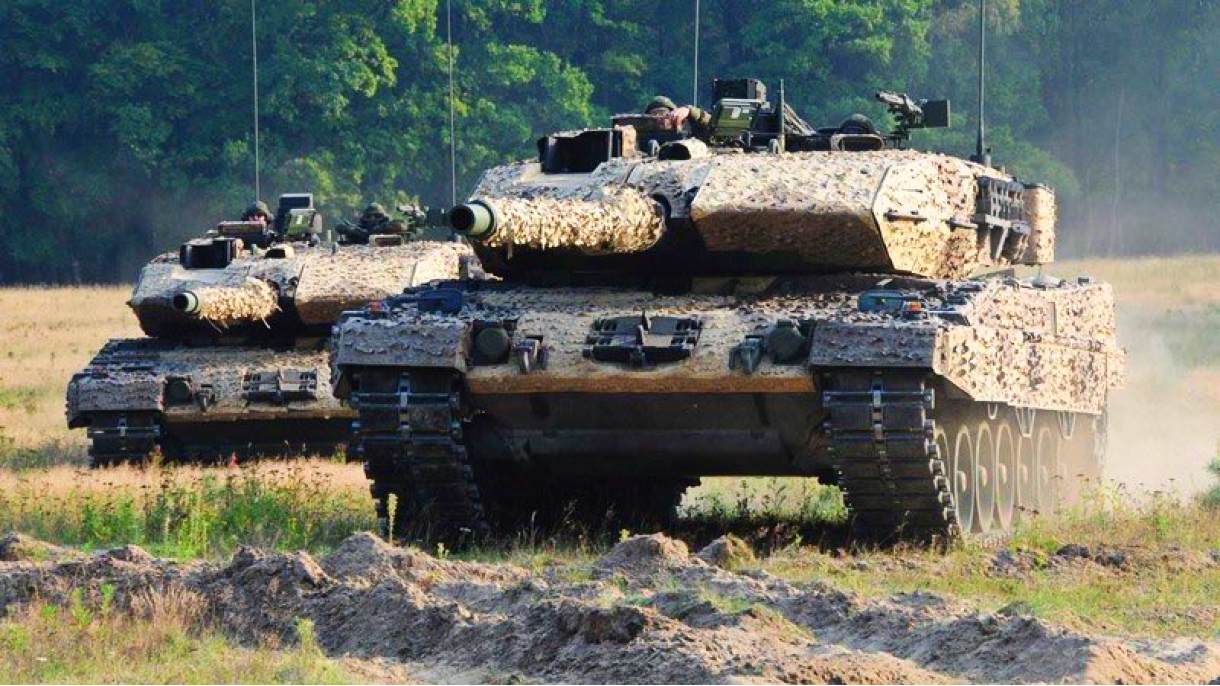 Several personnel said that there was not enough atomic, biological, or chemical (ABC) gear for protection against such attacks, while the specialist ABC defense unit could not procure decontamination material because of budget cuts.
In the past seven years, Bundeswehr's ABC biology laboratory in Sonthofen, Bavaria, could only acquire 32 or the 200 devices it required, despite being readily available in the commercial marketplace.
Faster Funding And Procurement Are Needed!
As stated earlier, the German government earmarked €100 billion as part of a one-off fund for the modernization of the Bundeswehr. However, Högl's report reveals that the German armed forces are yet to receive those funds while expressing frustration at the slow procurement rate.
"The procurement system is too sluggish," Högl said. "The first projects are on the way, but in 2022 our soldiers still haven't received a single cent from special funds," she said.
For instance, only €13 billion of the rearmament fund has been allocated, and the regular defense budget has not been adjusted to rising inflation.
Högl's appeals for faster allocation of funds and procurement of supplies for the Bundeswehr are among many that several German lawmakers and officials have also been making.
Defense Minister Boris Pistorius has also called for increased funding for the armed forces. "The defense budget has to increase continuously. We are in a security situation where we must equip the Bundeswehr more than ever," he said.
According to most estimates, the Bundeswehr requires at least another €20 billion worth of ammunition to fulfill its core NATO commitments. However, as of 2023, only €1.1 billion have been allocated for this purpose.
Furthermore, the report also said that the Bundeswehr was far too behind its target to realize the numerical strength of 203,000 personnel by the end of this decade from the present strength of 183,000.
The strength of the German armed forces declined slightly last year, with 21 percent of the recruits quitting the service within their first six months.