Even though Ukraine has been lobbying to acquire the US's F-15 and F-16 fighter jets, the latter has remained non-committal. In contrast, the A-10 fighters that Ukraine had expressed dismay about are undergoing modifications for a "high-end fight."
---
Russian military analyst Alexei Leonkov recently stated that the United States has begun to limit its military help to Ukraine. He blamed Volodymyr Zelensky's 'scandalous activities' for what he perceived to be a cooling of Washington's support for Kyiv.
He made the remarks after the Biden administration announced an additional $1 billion in new military aid for Ukraine, consisting of rockets, ammunition, and weapons from the US Department of Defense stockpiles. The assistance includes additional HIMARS that have wreaked havoc on Russian positions.
"Now they are refusing to supply F-16s, temporarily," Leonkov said, referring to the fighter jets that Ukraine has been calling for. Ukraine has received MiG-29 fighter jets from Slovakia and has been calling on the US to supply advanced fighter jets like the F-15, F-16, or the F-18 for Kyiv to take on the enemy Air Force.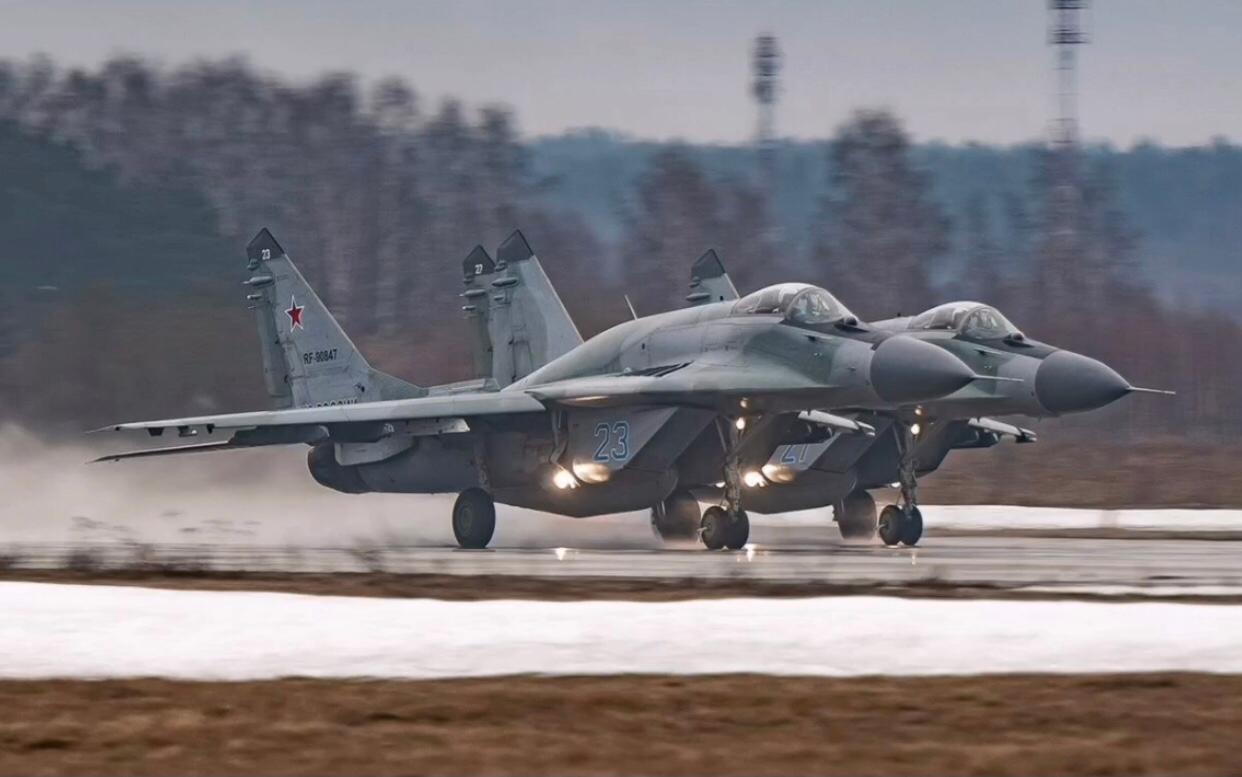 The EurAsian Times had reported in July that the United States House of Representatives approved $100 million for training Ukrainian pilots to fly American fighter jets.
The move was then seen as a first step to sending warplanes to Ukraine, but no decision has been taken yet. The Biden administration has been worried about Moscow's reaction should Ukrainian forces use top-tier American weapons to attack Russian territory.
However, White House spokesman John Kirby told reporters on July 21 that the country was considering delivering American-made fighter jets to Ukraine, hinting at a potential fighter jet transfer. There have been speculations that the US wants to send the A-10 Warthog to Kyiv instead of the F-16s.
The Russian analyst, however, maintained that the intensity and eagerness on the part of the US had weaned off, hinting that no fighter jets might be coming any time soon.
He said, "although what is temporary can become permanent, scandals and revelations had grown around the persona of Zelensky in the Western media." However, he refused to elaborate on what he meant by "revelations."
While there has been no information about a conflict between Ukraine and the US, the Russian state media has given widespread attention to the conflict between Zelensky and Amnesty International, which accused his soldiers of putting civilians in danger by placing bases in residential areas.
A-10 Warthog For Ukraine?
Officials from the US Air Force stated that talks had begun about granting Ukraine access to Western aircraft such as older A-10s. Ukraine, however, has maintained that the slower aircraft won't be able to challenge the Russian heavy-duty fighters.
Air Force Secretary Frank Kendall stated on July 20 that Ukraine needed "fast and versatile" combat aircraft like the F-16 and not the A-10s.
However, the coordinated efforts to prolong the aircraft's life and utility paint a different picture. A Pentagon contract to manufacture new wing sets ensures that a respectable number of aircraft will continue to fly for several years, despite doubts regarding the A-10's capacity to survive over modern battlefields.
Further, in a new development, the US Air Force could be seen making dedicated efforts to keep the A-10 aircraft relevant. The top minds in the A-10 Thunderbolt II community inside the US Air Force are working together to preserve this tank-busting icon viable for upcoming high-end battles.
The A-10 was developed to destroy rows of Soviet tanks and has taken part in most of America's post-Cold War battles, from the Balkans to Afghanistan.
The ongoing modification work includes a variety of initiatives, such as integrating new stores and weaponry and creating tactics to enable the A-10 to accompany contemporary fifth-generation fighters, such as the F-35, during combat in high-threat situations.
"The big effort we are pushing for in the A-10 today is quick and simple modernization efforts to help the Air Force better posture to fight tomorrow," says Maj. Kyle "Metric" Adkison, A-10 Division Commander at the 422nd Test and Evaluation Squadron, at Nellis Air Force Base, Nevada.
"As long as the A-10 is in service, we want to develop it to help the Air Force successfully fight however we can. Today that means supporting fifth-gen fighters."
The ADM-160 Miniature Air-Launched Decoy (MALD) and the GBU-39/B Small Diameter Bomb (SDB), a 250-pound precision-guided bomb that can glide dozens of miles to reach its target, will be integrated as part of this A-10 upgrade. AGM-158 Joint Air-to-Surface Standoff Missile (JASSM) testing is also being considered in the future.
The A-10 can carry up to 16 MALDs, the same number as the B-52 Bomber and an intriguing comparison to the F-16's four MALD capacity. The store is designed to confuse, overwhelm, and activate an adversary's integrated air defense system (IADS).
The 422nd TES is working on various A-10 programs besides MALD and SDB. Major Adkison said that a night signature test was completed to gauge how simple it is to detect A-10s at night.
With help from BAE Systems, work has also been finished on the AGR-20 Advanced Precision Kill Weapon System (laser-guided rockets) to fully integrate them into the A-10.
A-10's big ferry fuel tank has been modified to create the Conversion Fuel Tank (CFT), which has fewer limitations and a higher g-loading so that it may be used for combat missions. This will extend loiter duration, decrease the requirement for air refueling, and improve the already powerful, austere capability of the A-10.
Additionally, the A-10 will have a modern glass cockpit thanks to the High-Resolution Display System (HRDS).
Despite all these upgrades to the aircraft that point to increasing combat capability, there is no indication yet that the fighter will be transferred to Ukraine.