Undeterred by possible US CAATSA sanctions, India had acquired and inducted the Russian S-400 air defense system. Earlier, Turkey, a NATO member was penalized under the CAATSA (Countering America's Adversaries Through Sanctions Act)
In the latest development, the US House of Representatives has made a historic decision and approved legislation that recommends an India-specific waiver under CAATSA. The House approved the measure as an amendment to the annual National Defense Authorization Act (NDAA) by 330 to 99.
Authored and introduced by Indian-origin Congressman Ro Khanna, the amendment urged the Biden government to provide India with a CAASTA waiver to fight Chinese belligerence.
This historic amendment marks the most important piece of legislation for US and India relations out of Congress since the US and India nuclear deal, according to a statement released by Ro Khanna.
"The United States must stand with India in the face of escalating aggression from China. As Vice Chair of the India Caucus, I have been working to strengthen the partnership between our countries and ensure that India can defend itself along the Indian Chinese border," said Rep. Khanna. "This amendment is of the utmost importance, and I am proud to see it pass the House on a bipartisan basis." 
India Never Bothered By CAATSA Sanctions
India had taken a calculated risk given the growing strategic ties between Washington and New Delhi. India had placed a $5.3-billion order for five units of S-400 in 2018 and paid Russia the first tranche of $800 million in 2019.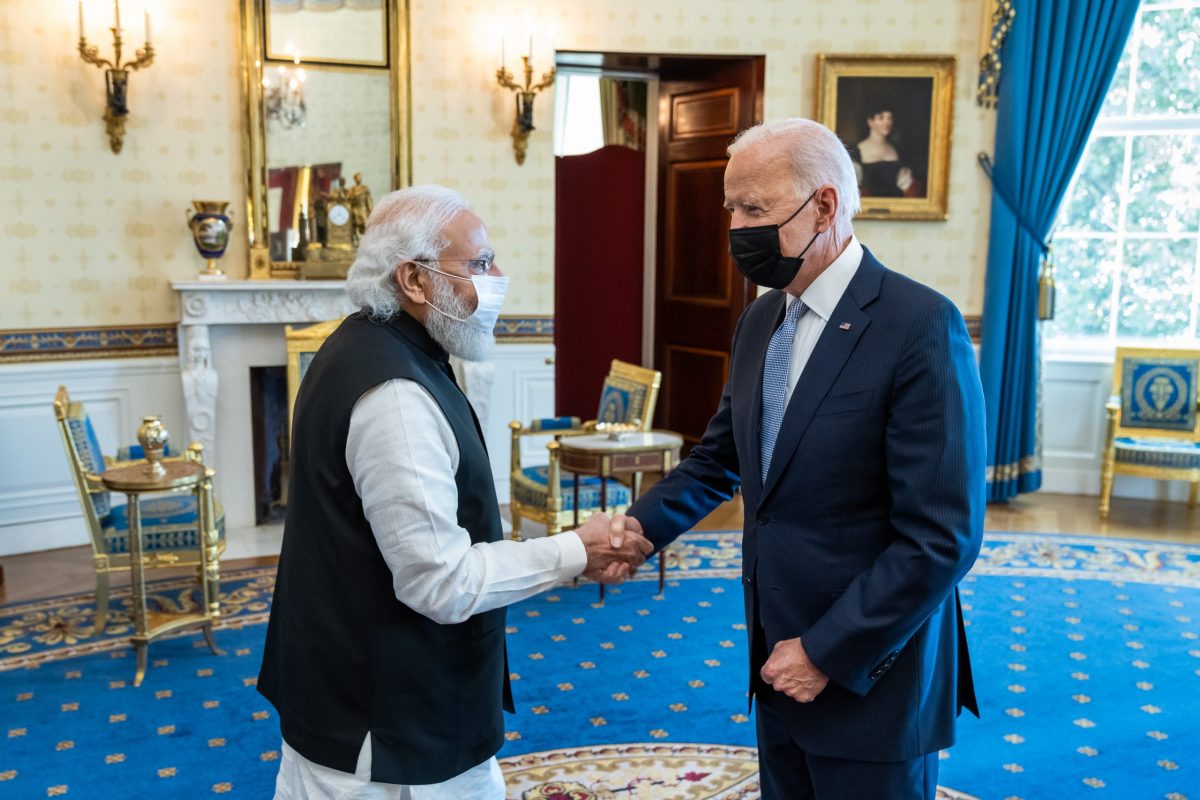 The CAATSA, legislated with an overwhelming majority in both the Houses of the US Congress, with both the Democrats and Republicans showing rare consensus, came into force on September 20, 2018, when President Donald Trump lent his signature to authorize it.
Its main target was Russia after its "annexation" of Crimea, though it was equally valid against Iran and North Korea as well. 
Under the CAATSA, US companies are prevented from entering into any business (export-import of goods, services, and intellectual properties) with the sanctioned countries.
Though it is a US federal law and cannot be applied to other countries under the WTO provisions, the US insists that any country contributing to the economic gains of Russia, North Korea, and Iran will also come under it when it deals with American institutions, including the banks and currency (US dollars).
However, if one undergoes deeper scrutiny of the CAATSA, there are merits in the hopes of the Indian officials that India can be made an exception if the US authorities so desire. 
As it is, under normal circumstances, the CAATSA sees interactions with the sanctioned countries as "persons" in 12 categories, but 10 of them will not ordinarily apply to India for its purchase of S-400.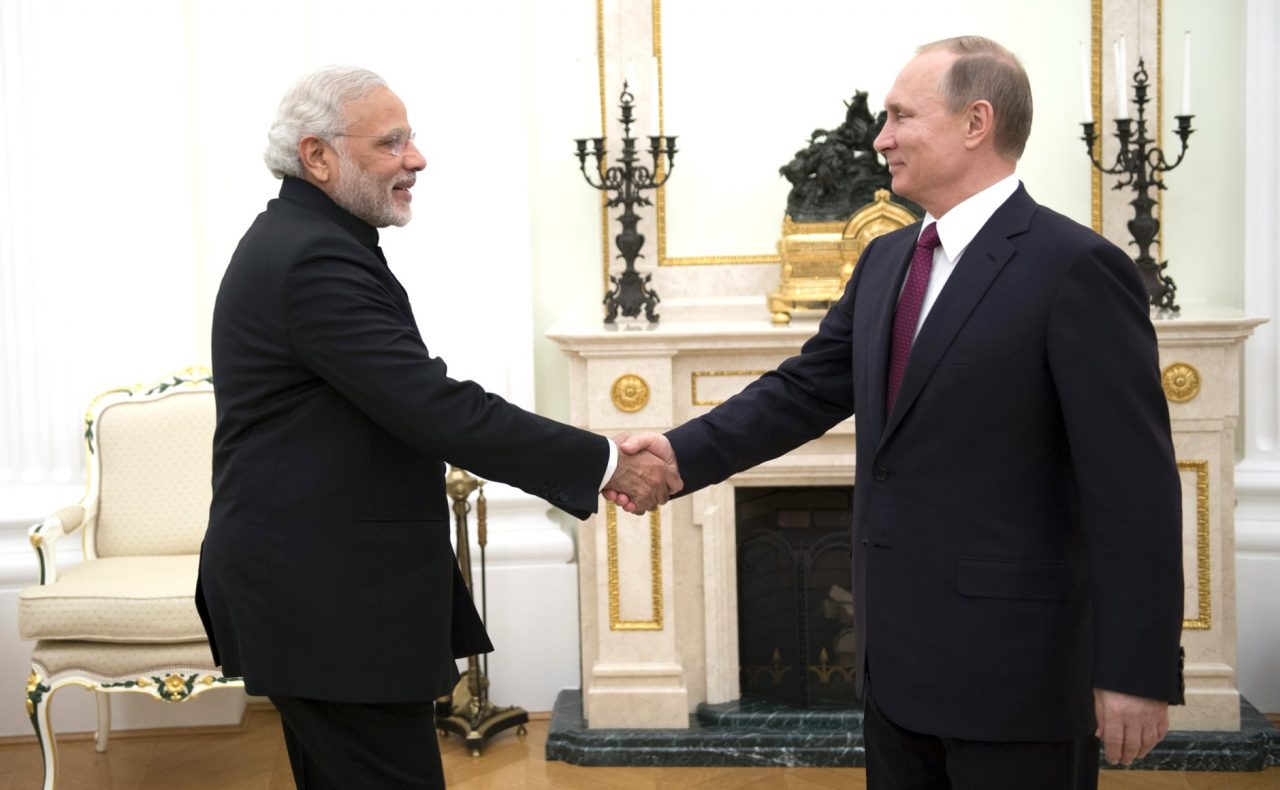 Since India generally imports weapons following decisions made either by the Defence Acquisition Council (DAC) headed by the Defence Minister or the Defence Procurement Board (DPB) headed by the Defence Secretary, it is they, not the country as such, will come under CAATSA restrictions provided they, as persons, seek loans from the US, apply for American visas or buy American properties and so on.  
However, the sanctions will really matter to India when it is unable to buy Russian arms by paying US dollars, the only international currency through which global arms interactions do take place.
Secondly, India will be prevented from acquiring US arms, dual-use technologies, and nuclear-related items from the US unless these have been reviewed and approved by the US government.
And it is precisely here that India's hopes lie. While reviewing, the US President, or for that matter the Secretary of State or the Treasury Secretary can seek exceptional treatment from Congress under the plea that the exception is in the vital national security interests of the US to have ties with the concerned country, that it would not significantly increase the risk of compromising United States defense systems and operational capabilities, and that the concerned country (to-be-sanctioned) is taking steps to reduce its dealings in terms of Russian weapons purchases. 
India's comforts with the above possible exception draw from the remarks of the senior US officials in the recent past. Soon after Turkey came under US sanctions, Assistant Secretary of State for Political-Military Affairs R Clark Cooper was reported to have told the press that "The CAATSA sanctions are not designed to be punitive to a partner and ally that has got a sustainment issue or an operation or maintenance issue. We're certainly not looking to disrupt that.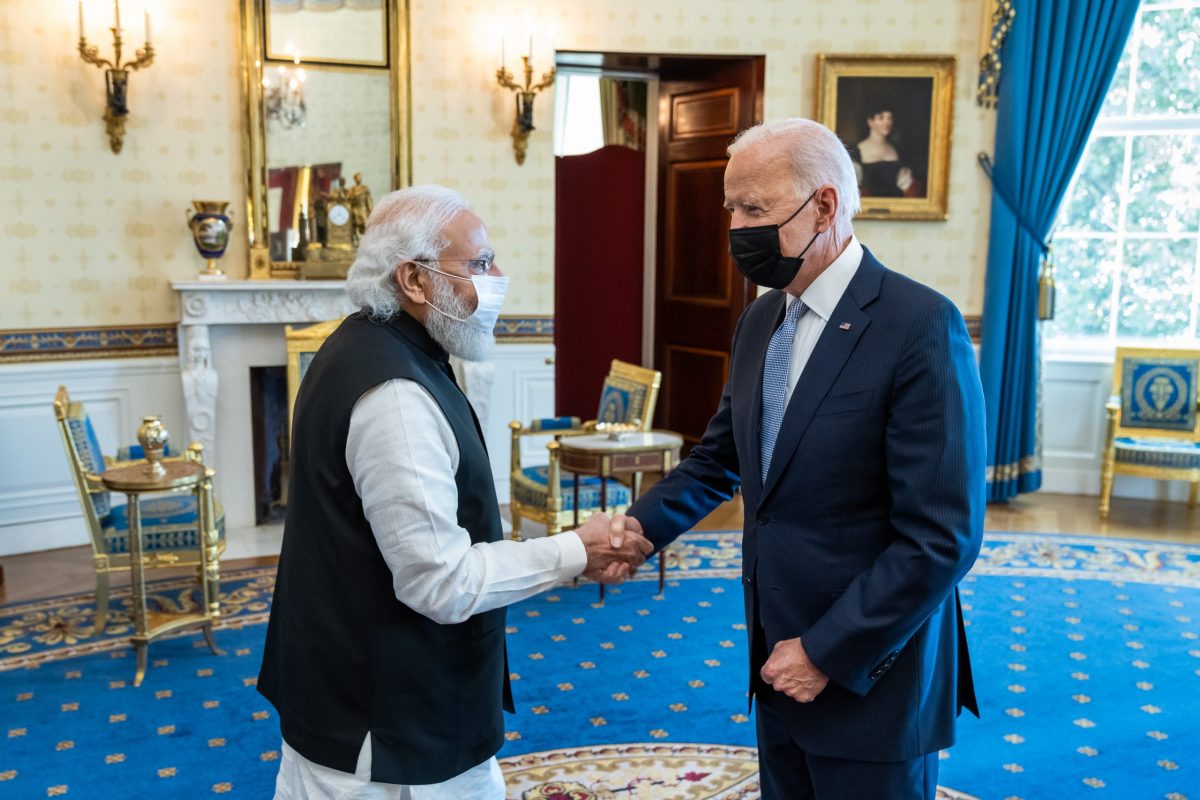 "Why? Well, we don't want a partner's sovereign defense capabilities to be degraded to put their readiness at risk". He further asserted, "I would say that one thing, too, from an Indian perspective in particular, which is why I raised the legacy issue, CAATSA's not, again, designed to take punitive action in that space. It's to mitigate and prevent the significant addition of high-level, high-tech Russian systems."
The US, thus, is well aware of the legacy issue of India's strong military relations with Russia for nearly 50 years – India still is dependent on Russia up to the extent of 60 percent for arms, including fighter aircraft, submarines, aircraft carriers, tanks, and missiles, etc. India, thus, cannot be expected to abandon its defense ties with Russia, even if economic and people-to-people ties have cooled considerably.
No wonder why even in March 2018, before CAATSA became a law, Admiral Harry Harris, the former commander of the US Pacific Command, had told the US Senate Armed Services Committee, "Seventy percent of their military hardware is Russian in origin. You can't expect India to go cold turkey on that. I think we ought to look at ways to have a glide path so that we can continue to trade in arms within India."
In fact, what the Americans should be pleased about is the lessening dependence of India on Russian arms in recent years – it has come down to 60 percent from a time when it was 80 percent.
CAATSA Sanctions Unlikely For India?
Turkey's case, unlike India's, is different. Turkey, as a member of NATO, is predominantly dealing with Western arms in general and the American systems in particular.
The Americans have a legitimate fear that the purchase and pursuit of the S-400 system would endanger the security of US military technology and personnel. That is precisely the reason why the US has decided to backtrack from its decision to provide the F-35 aircraft to Turkey. 
Americans further say that if Turkey was indeed keen on air defense, then it could have procured S-400's US equivalent Patriot systems. By not opting for that, Turkey has granted Russia access to Turkish armed forces and the defense industry that is closely linked to Western know-how, so runs the US argument. 
However, the most pressing logic why the UA may overlook the Indian purchase of the S-400 is the adverse fallouts on the US arms companies if New Delhi comes under the CAATSA.
According to official data, India's weapons procurement rose from a paltry $6.2 million in 2019 to a staggering $3.4 billion in 2020. And this is at a time when America's cumulative arms sales have fallen in 2020 to $50.8 billion from $55.7 billion in 2019. 
In fact, there have been deals worth $20 billion between New Delhi and Washington in the last decade. The latest deals include the procurement of 24 MH-60 Romeo helicopters by India for a reported $2.2 billion. A contract to purchase an additional six AH-64E Apache helicopters at a cost of $800 million has also been o finalized.
Besides, major arms companies such as Lockheed and Boeing have already started working as partners with Indian majors such as the Tatas and Mahindra in joint productions of arms in India.
At the government-to-government level, as outgoing US ambassador to India Ken Juster says, Washington and New Delhi have come a long way in cementing their strategic partnership. Concepts such as Indo-Pacific and QUAD have become realities. The two countries have concluded three pivotal defense agreements – LEMOA COMCASA and BECA.  
All these developments will go in vain once India comes under CAATSA. That is why none other than former US Defence Secretary James Mattis had also come out in support of a waiver for countries like India (along with Indonesia and Vietnam).
Viewed thus, India's calculated risk in assuaging the Americans while continuing to deal with Russians by buying S-400 and other high-value items could well be worth taking. 
---
Author and veteran journalist Prakash Nanda has been commenting on politics, foreign policy on strategic affairs for nearly three decades. A former National Fellow of the Indian Council for Historical Research and recipient of the Seoul Peace Prize Scholarship, he is also a Distinguished Fellow at the Institute of Peace and Conflict Studies. CONTACT: prakash.nanda@hotmail.com