Satellite images that have recently surfaced hint at China's continued fortification of islands in the South China Sea, suggesting Beijing is attempting to take control of the vital waterway. The images also showed "mystery structures" emerging on several remote islands that Beijing controls. 
'Patrolling The Space' – Yes, China Is Developing AI-Powered Orbital Carrier That Can Defend, Refuel & Keep Its Space Assets Running
The Center for Strategic and International Studies (CSIS), a US think tank, published a report on July 8, noting Beijing has expanded several harbors in recent years on China-occupied islands in the South China sea. 
Over the past two years, the harbors on China-controlled Paracel Islands, Lincoln Islands, Money Islands, and Pattle Islands have expanded. When regional tensions are already rising, the CSIS study's satellite images demonstrate China's ambitions to influence essential waterways.
The report highlighted that the width of Lincoln's harbor was increased from 175 to 200 meters in March 2021, Money's from 150 to 190 meters in March 2022, and Pattle from 190 to 250 meters in April 2022.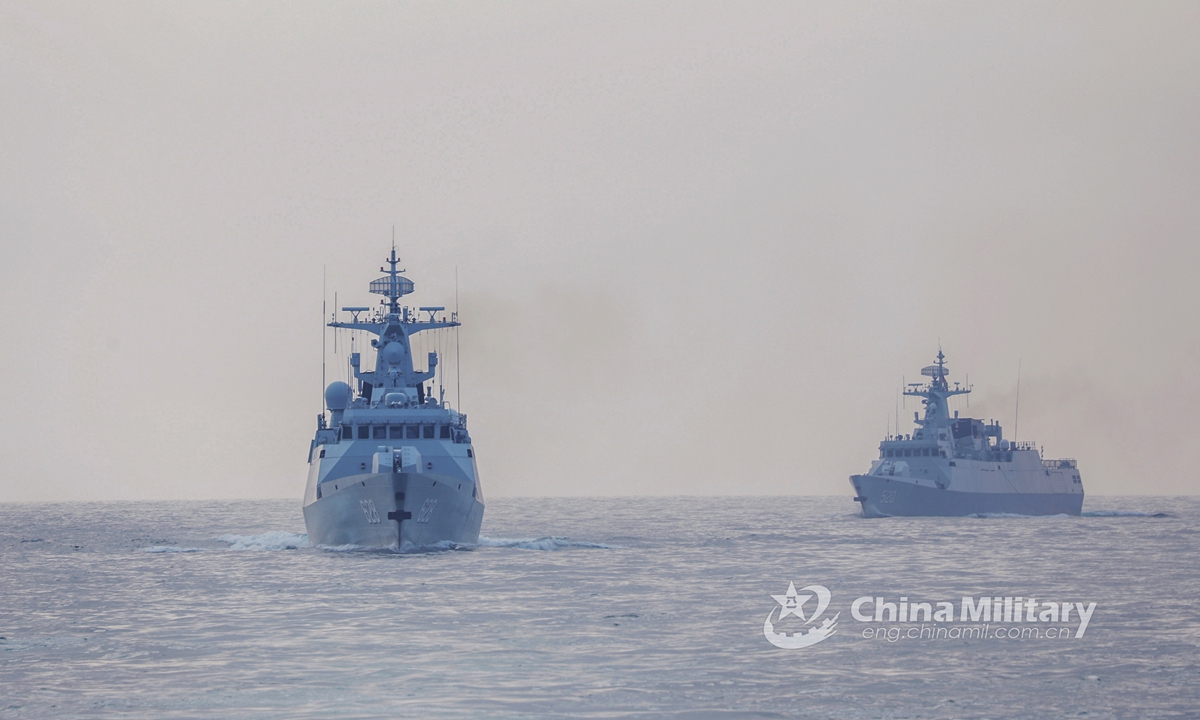 The report continues, "This spring, several structures were completed and minor construction undertaken at Johnson Reef in the Spratlys, and Tree Island and Money Islands in the Paracels."
In Woody Island, the center of China's military and civil administration in the South China Sea, solar panels were mounted on many buildings in early 2021. Besides that, since the Asian Maritime Transparency Initiation's last survey of Mischief Reef, several new radomes have been implemented—two in late 2020 and one in early 2022.
The report, posted on the CSIS website, cites the Asian Maritime Transparency Initiation (AMTI) and notes that China, the Philippines, and Taiwan had all recently engaged in "construction activities."
Mystery Structures In China's Outposts
The report also raised questions about the precise nature of China's activities, stating: From late 2019 through 2021, large blue-roofed structures were constructed at every Chinese-occupied feature in the Spratly Islands. These structures are likely temporary given how quickly they have been built and, in some instances, moved from one place to another. 
They appear to be uniform in size, with the majority measuring 50 meters long and 15 or 25 meters wide. "The first went up at Fiery Cross Reef in November 2019, followed by Subi Reef in April 2020, Mischief Reef in May, Gaven and Hughes Reef in August, Johnson Reef in September, and Cuarteron Reef by January of 2021," the report said.
Harbor expansions, runways, radomes, and more: satellite imagery reveals island upgrades across the South China Sea in AMTI's latest feature: https://t.co/Q1C8Tpyaic pic.twitter.com/kselPMzXP1

— AMTI (@AsiaMTI) July 8, 2022
"The blue structures then appeared in the Paracel Islands, on Woody Island in April of 2021, Duncan Island in June, and Pattle Island in August. The structure at Woody Island was taken down in January of this year," the report added.
The report explains that some structures had been left standing since they were built, while others had been dismantled or relocated. The building at Fiery Cross Reef was recently moved in April 2022 from its southern tip to a more central location.
Meanwhile, the buildings at Subi Reef have been in four different places over the last two years, with two occupying the southern and northern ends of the island at the same time between April and October 2021.
The Philippines Asserts Sovereignty
The Philippines reiterated on July 12 that it had the upper hand legally over China in a prolonged maritime dispute. This was done to commemorate the anniversary of an arbitration decision that found Beijing's claim to almost the entire South China Sea unfounded.
In 2013, the Philippines filed a case with the Permanent Court of Arbitration in The Hague, seeking to clarify its sovereign rights under international law after a contentious standoff with China.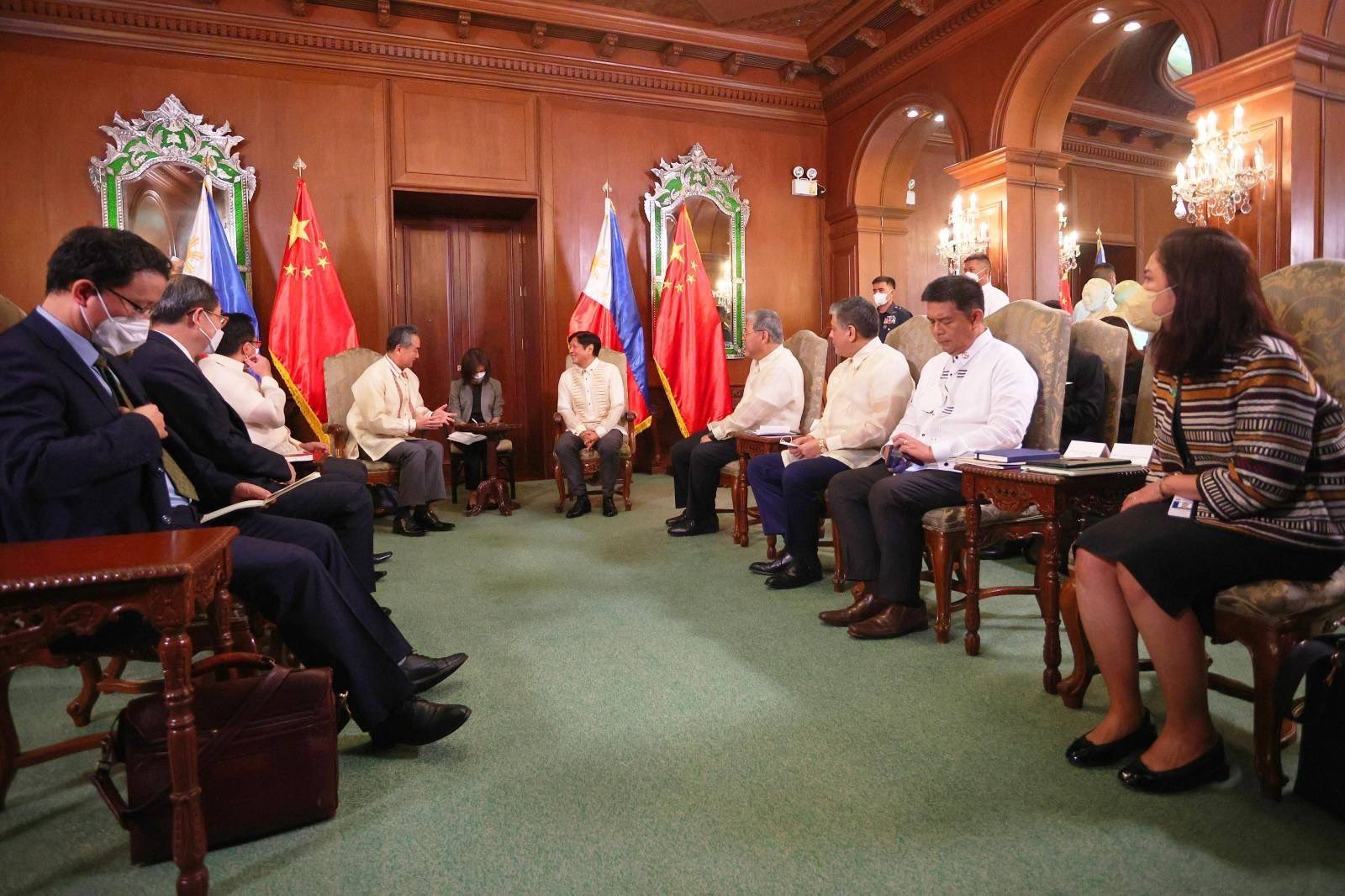 On July 12, 2016, the Permanent Court of Arbitration in The Hague stated that there was no proof that China had historically practiced exclusive control over the critical waterway. It was a major setback for Beijing, which refuses to accept the outcome and insists that its claim, based on its historical maps, is still valid.
Philippines' newly-appointed foreign minister Enrique Manalo said: "These findings are no longer within reach of denial and rebuttal, and are conclusive as they are indisputable. We firmly reject attempts to undermine it, even erase it from the law, history, and our collective memories."
The Philippines, which has been unable to enforce the ruling, has lodged hundreds of protests diplomatically in response to what it claims are China's coast guard and massive fishing fleet's encroachment and harassment. 
The country's new president, Ferdinand Marcos Jr., has also vowed to uphold national sovereignty but has emphasized the importance of strengthening ties with China in other areas. 
US Secretary of State Antony Blinken said in a statement commemorating the anniversary that the arbitration was conclusive and that China must "abide by its obligations under international law and cease its provocative behavior."
His Chinese counterpart Wang Yi took a dig at the US by saying territorial disputes needed to be settled within the region.