Turkish drones have gained popularity due to their effective performance on different battlefields, most recently in Ukraine. Turkey's leading armed drone manufacturer now believes that combat drones will be a significant factor in all future wars, including a potential conflict in the Taiwan Strait.
---
In response to whether armed drones might be deployed in a conflict between China and Taiwan, Haluk Bayraktar, CEO of Baykar Technology, stated in an interview with Nikkei Asia: "It is now out of the question to have a war without drones."
Bayraktar also noted that those who do not use drones effectively would lose. He also stated that his company had not spoken to the self-governing island of Taiwan about drone sales.
He did, however, point out that China is a "global drone producer" and that he is keeping an eye on news concerning Beijing's aggressive drone use. 
"Drone technologies are a must-have for all warfare now and in the future. They are sine qua non, and the ones not using them will be on the losing side," Bayraktar said.
In the Ukrainian war, Baykar's TB2 drones have proven effective, enabling Ukraine's armed forces to halt Russia's push toward the capital, Kyiv. Video footage of the drones striking Russian tanks, vehicles, and missile defense systems has been extensively circulated on social media platforms.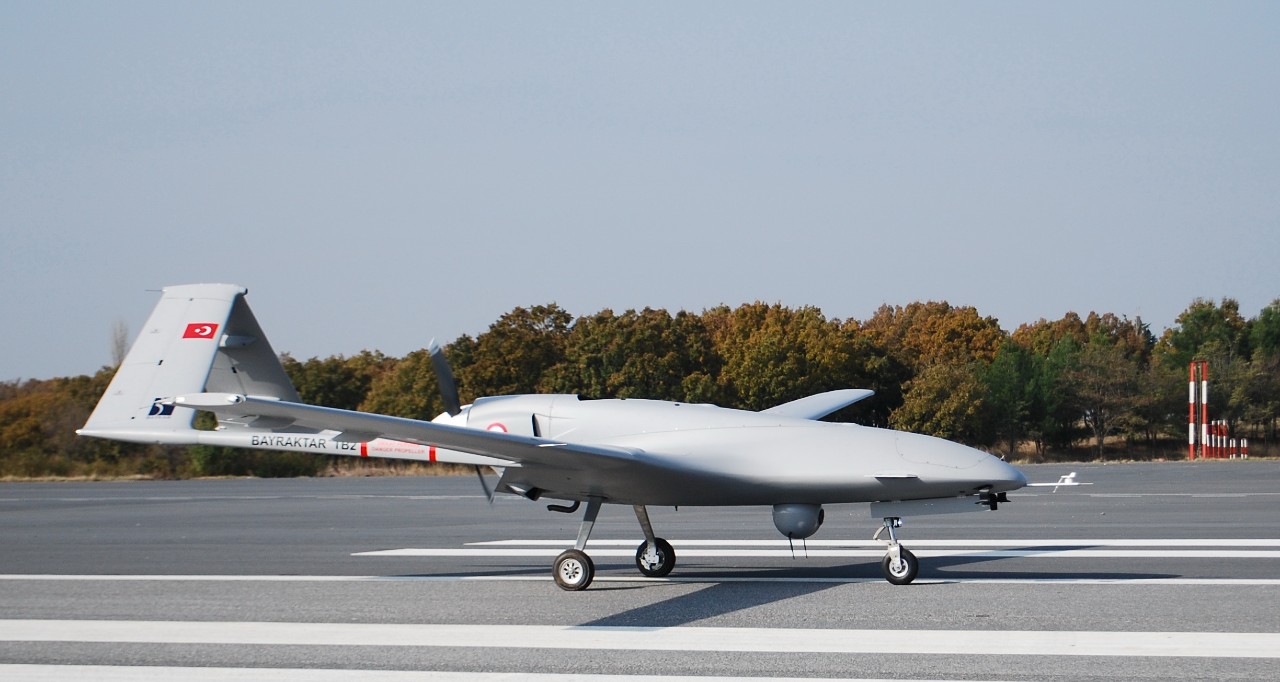 Bayraktar also argued that the drones are useful at sea, citing successful operations in the Black Sea while speaking on the sidelines of Teknofest, Turkey's largest aviation, aerospace, and technology expo.
"TB2 drones serving the Ukraine Navy destroyed several Russian naval assets going at fast speed. No other weapon can hit those with such precision strike," he said. He contended that, contrary to popular belief, drones are better at locating targets at sea than on land because there is more contrast. 
---
Bayraktar explained that this is because it is simpler for a drone to locate a target in an environment when all that is present is water and the target. 
Turkish drones are thought to have played a significant role in the sinking of the Russian Black Sea Fleet's missile cruiser Moskva in April. Two Ukrainian Neptune missiles struck the Moskva, but experts noted that it had support from "different equipment."
While the attack's specifics are still unknown, analysts speculate that a TB2 may have been used to either locate the cruiser's precise location to enable precision strikes against it or to divert the Moskva's defenses by flying above them.
Although Bayraktar declined to confirm, he added, "That's what we read in the media." 
Surpasses The Chinese Drone Exports? 
The CEO claimed that Baykar drones are currently the most popular product worldwide, stating that the company has eclipsed China's overall drone exports.
Wing Loong and Rainbow CH models of Chinese armed drones have been delivered to nations like Saudi Arabia, the United Arab Emirates, Pakistan, Turkmenistan, and Ethiopia. 
Bayraktar stated that many of his company's clients had purchased military drones from Beijing but "retired" them once TB2 drones joined the force. He highlighted that despite identical prices, their smart munitions offer stronger precision attack powers.
This also includes the capacity to fire from greater heights, better autonomous flight performance, including takeoff and landing, and utilization within a network with high flexibility.
Bayraktar disclosed that he had learned from an official of a nation that had bought Chinese drones that the devices turned around once they reached the Chinese border. The official believed that the drone technology prevented them from entering Chinese airspace.
If true, these hidden restrictions would be "completely unacceptable," according to Bayraktar. 
Company Will Supply Drone To Pakistan Over India 
Baykar's rapid rise has piqued the interest of military observers worldwide. It only secured its first drone export agreement with Qatar in 2018. 
The company has also signed export contracts with four countries for advanced Akinci drones, including Azerbaijan and Pakistan. The company is now in talks with roughly ten countries for the TB2 and five or six for the Akinci, the report said. 
In response to being asked if Baykar would think about selling drones to Pakistan's adversary India, Bayraktar answered negatively. "As a company principle, we are against 'war profiteering,' or selling arms to both sides in the conflict," he said.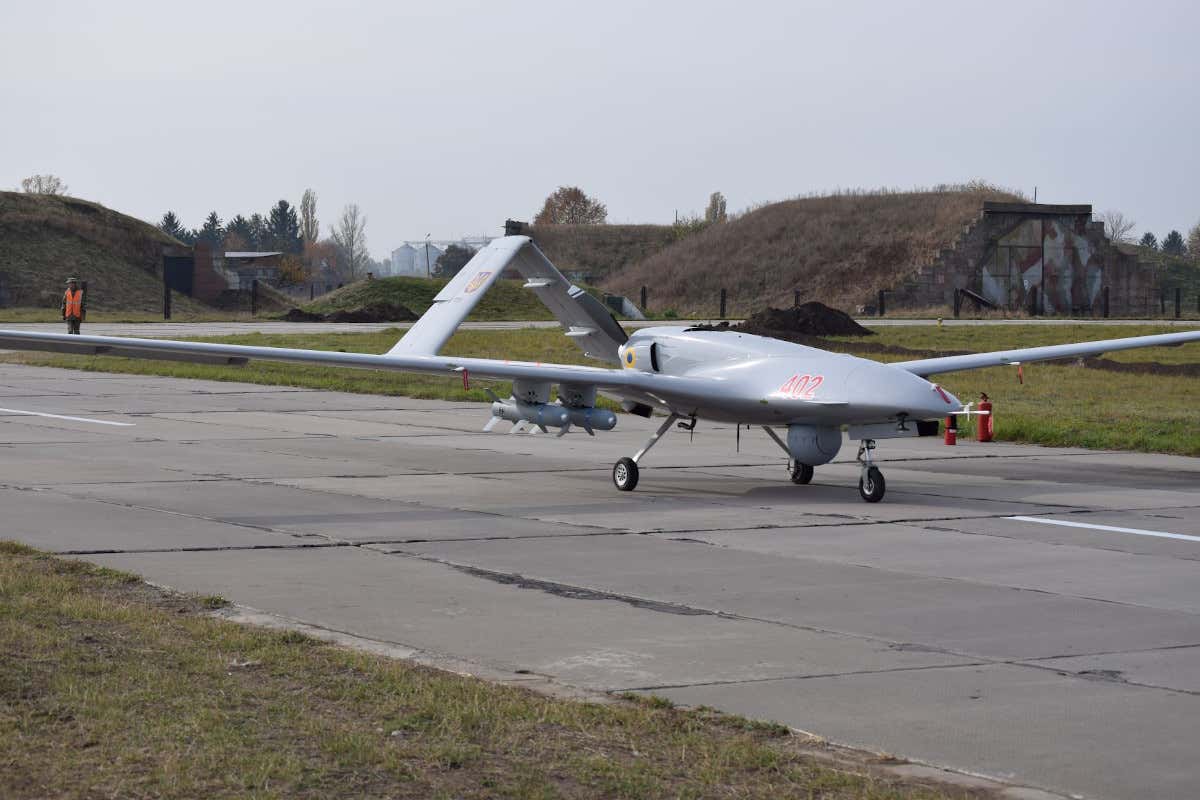 "Our priority is to share our capabilities with brotherly countries that we have strategic relations [with], friends, allies, NATO members. Countries like Azerbaijan, Pakistan, and Ukraine are our priority," he added. 
Pakistan purchased a significant number of Chinese-made drones before purchasing TB2 drones. Asia Nikkei quoted one of Oryx's writers, conflict expert Stijn Mitzer, as saying,  "I have no information that suggests Pakistan is unhappy with their Chinese armed drones, but one could argue that if they were happy, there was no need to buy another platform." 
Turkmenistan purchased TB2s because, according to Mitzer, it was dissatisfied with the armed drones it had purchased from China. Ethiopia, which had Iranian-made armed drones, was similarly unhappy with them. Ultimately, only the Bayraktar TB2 was chosen by the country.