Months after Malaysia decided to procure the Turkish Anka Unmanned Aerial Vehicles (UAVs), Indonesia followed suit and reached an agreement with Turkish Aerospace Industries to acquire multiple units of the same drones for its military. 
On August 1, Indonesia's Defence Ministry announced that it had sealed a deal with Turkey to acquire 12 cutting-edge drones valued at $300 million, marking yet another step in the country's ongoing efforts to modernize its aging military equipment.
The agreement with the Ankara-based Turkish Aerospace Industries (TAI) was concluded in February, with the delivery of the drones slated for completion within a span of 32 months from the signing.
The comprehensive deal encompasses not only the procurement of drones but also provisions for essential training and advanced flight simulators.
Although the official statement about the specific drone models remains discreet, media sources have cited TAI's General Manager, Temel Kotil, confirming that the agreement will encompass their highly regarded Anka combat Unmanned Aerial Vehicles (UAVs). 
This year, Indonesia's Defense Ministry has been granted the largest allocation from the country's total budget, totaling 134.3 trillion rupiahs ($8.89 billion). 
The country's commitment to fortify its military capabilities is evident from previous purchases. In Jan 2023, Defense Minister Prabowo Subianto successfully concluded a $800-million deal to acquire second-hand Qatar's 12 Mirage 2000-5 fighter jets. 
In February last year, Indonesia proceeded to acquire 42 Rafale fighter jets, amounting to $8.1 billion, to be paid in installments over several years.
Nonetheless, under the new deal, the initial batch of six Anka units will be manufactured in Turkey, while the subsequent six units will be assembled in Indonesia through a technology transfer program in collaboration with PT Dirgantara Indonesia. 
This arrangement aims to enhance Indonesia's domestic capabilities and foster knowledge sharing in drone production and technology.
Anka Unmanned Aerial Vehicle (UAV)
The Anka is a medium-altitude unmanned aerial vehicle (UAV) designed for long-endurance surveillance missions. 
With an impressive endurance capability of up to 30 hours, it can operate at altitudes of up to 30,000 feet and cover approximately 250 kilometers. 
This advanced UAV is well-suited for extended reconnaissance and surveillance operations, making it a valuable asset for defense and intelligence missions.
The Anka's construction features composite materials, along with high-strength materials used for certain fittings and frames, to ensure durability under concentrated loads. The fuselage is protected by a seamless mono-block bottom skin.
According to the manufacturer, the Anka is a combat-tested platform that has demonstrated its effectiveness in various operations, even in challenging environments with limited GNSS and electronic warfare interference.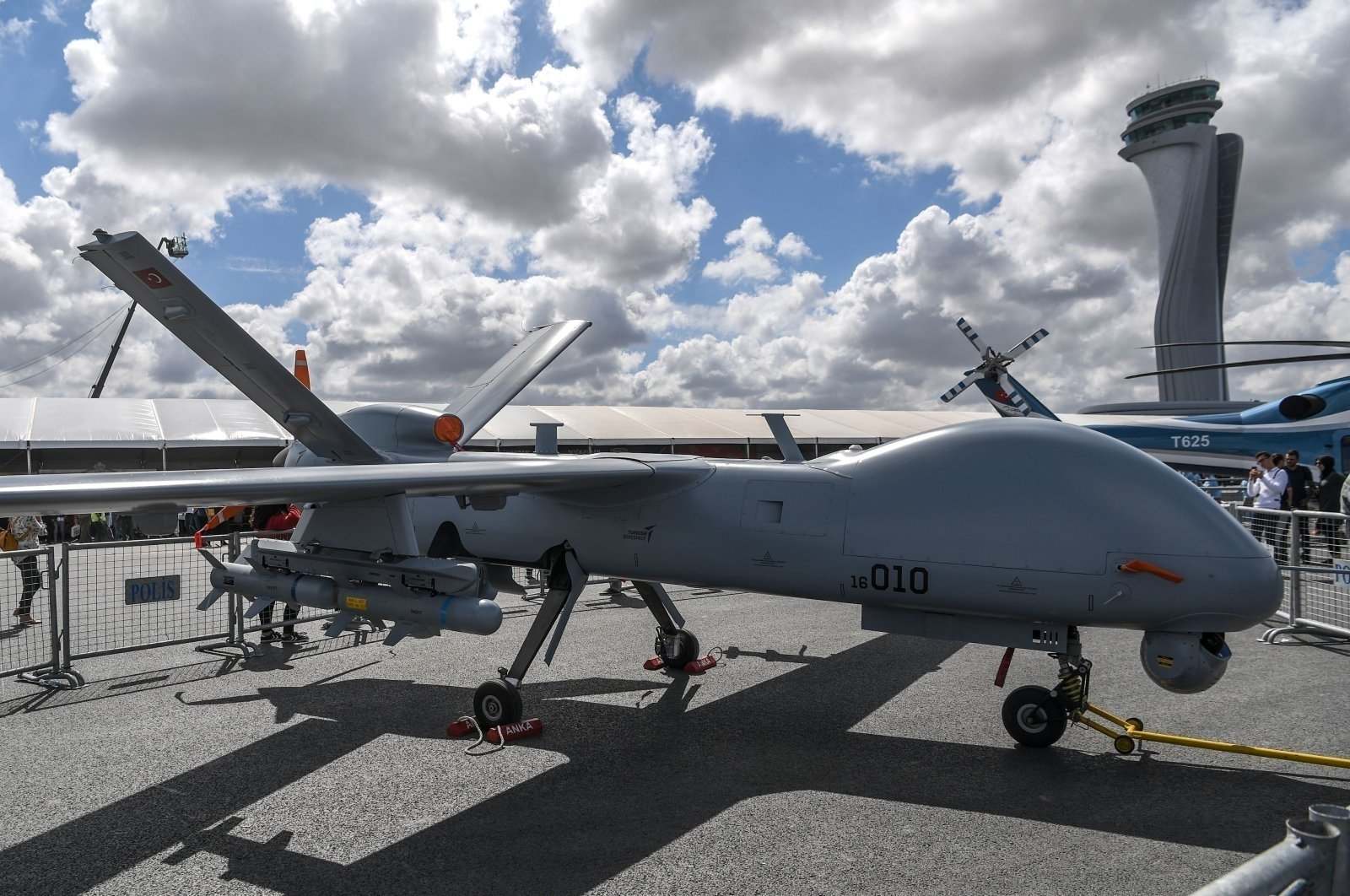 The drone is equipped with a comprehensive range of sensors, enabling it to carry out multiple tasks, including intelligence, surveillance, reconnaissance (ISR), targeting, air-to-ground attacks, maritime surveillance, border and coastal protection, communication relay, as well as electronic warfare and signal intelligence operations.
Launched in 2010, the Anka secured its initial contract with the Turkish Air Force in 2013, marking the beginning of its successful deployment and recognition in the defense industry.
Currently, Turkish Aerospace Industries (TAI) has a production capacity of five Ankas per month. However, the company is gearing up to enhance this capacity in the near future to meet the rising foreign demand for the Anka drone. 
The Anka UAV has already garnered considerable interest from several countries, and its popularity has led to successful sales to nations such as Tunisia, Kazakhstan, Malaysia, Algeria, and Chad.
To expand its presence in the Asian market, Turkish Aerospace Industries (TAI) has been actively focusing on new-generation technologies, especially in the defense industry and aviation sectors. 
The company has already established an office in Indonesia and set up an engineering and design office in Malaysia in November 2021, with the aim of exploring potential opportunities for defense and aviation projects. 
These projects include the development of Unmanned Aerial Vehicles (UAVs), jet trainers, and helicopter systems.
In May, TAI secured a contract worth around $100 million to deliver three Anka multirole unmanned aircraft systems (UASs) to Malaysia. Kuala Lumpur acquired these drones to bolster its Air Force's capabilities and effectively meet its operational needs.
Furthermore, TAI is also heavily involved in the development of an advanced flying-wing, deep-strike stealth unmanned fighter jet known as Anka-3. 
In addition to the Anka series, TAI is actively manufacturing the Aksungur combat drone, a testament to the expansion of its product portfolio in the defense industry.