When the nuclear talks between the United States and Iran are in limbo, Washington is cobbling together an alliance between Israel and Gulf-Arab countries.
On June 20, Defense Minister Benny Gantz stated that Israel is assisting in forming a regional air-defense alliance led by the United States against Iran and that the group has already foiled attempted Iranian attacks.
The Defense Minister expects President Joe Biden's planned visit to the region to bolster the fledgling partnership. Biden will visit the region from 13 to July 16, with stops in Israel and Saudi Arabia, where he will meet Arab leaders.
Israel views Iran as its principal adversary and cites its alleged nuclear program and support for anti-Israel proxies around the region as threats. The Jewish nation has also developed partnerships with Gulf Arab countries threatened and also engaged in back-channel talks with others in the region.
In 2020, Israel signed the Abraham Accords, establishing diplomatic relations with UAE and Bahrain. It has since signed defense deals with the Emiratis and participated in the US-led IMX 2022 military drills with several other Middle Eastern countries for the first time since its inception.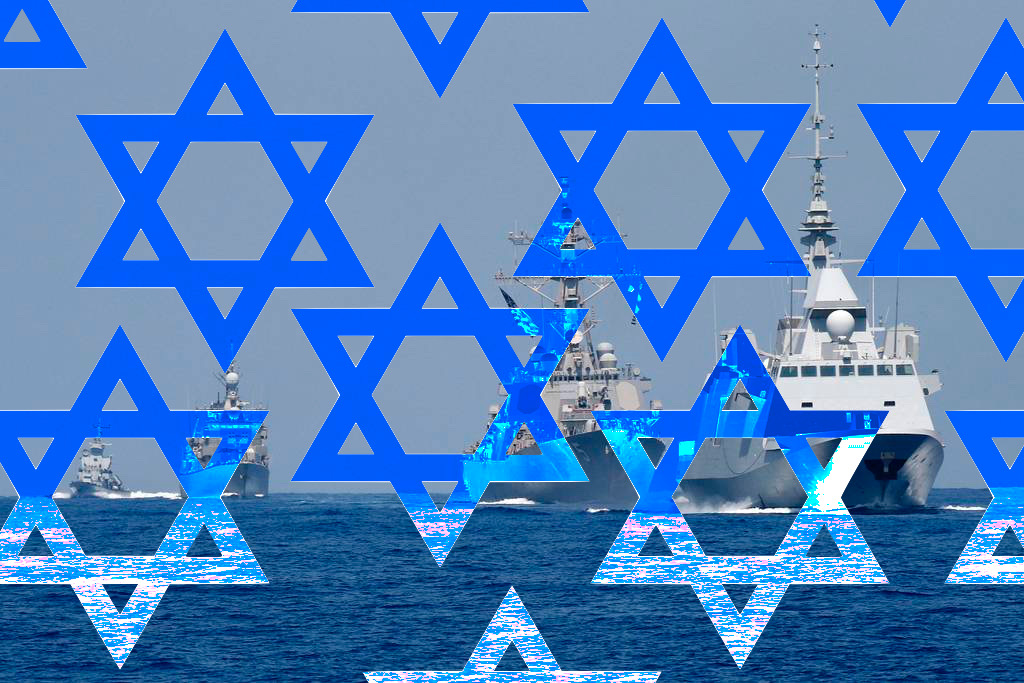 Gantz's announcement about the regional air defense alliance marked the first time Israel publicly acknowledged a regional military alliance with Arab partners as part of its growing regional ties.
He revealed few specifics concerning the "Middle East Air Defense Alliance," or MEAD, in evidence to parliament's influential Foreign Affairs and Defense Committee, including whether other nations are members or what types of operations it has carried out, The Washington Post reported.
It is the "first part" of a shared vision, he said, adding "in the face of Iran's attempts to attack the region's countries using rockets, cruise missiles, and UAVs" (unmanned aerial vehicles, or drones).
"This program is already operative and has enabled the successful interception of Iranian attempts to attack Israel and other countries," he said. Biden's visit, which includes stops in Israel and Saudi Arabia in mid-July, "will support this process," he added.
Israel's ?? laser defense system successfully shoots down rockets, mortars, and drones. It does not run out of ammunition and costs very little to operate. It will be operational within a year, protecting the people of Israel as well as eventually her regional allies ???? ?? ??. pic.twitter.com/kkZalwJYBr

— Avi Kaner ابراهيم אבי (@AviKaner) April 14, 2022
The announcement comes amid reports that Israel is set to show off its brand-new laser rocket defense system to the US President on his visit next month.
Such cooperation might be part of a more significant effort to build a comprehensive defense alliance with regional allies to counter Iran's threat of drones and missiles.
Israel's Admission & Consolidation
Israel has been trying to forge partnerships with the Gulf Arab countries to form a united front against Iran. The UAE and Saudi Arabia emerge as natural partners since Iran-backed Houthi militias routinely carry out drone and missile attacks on the two states.
Israel did not reveal the countries partnering in the alliance, potentially due to the complex regional architecture's sensitivities. However, the details could be announced after Biden's July visit.
"Over the past year, I have been leading an extensive program, together with my partners at the Pentagon and in the US administration, that will strengthen the cooperation between Israel and countries in the region," Benny Gantz said to an official transcript.
An Israeli official told Reuters on condition of anonymity that partner countries were synchronizing their air defense systems via remote electronic communication rather than sharing physical facilities.
Israel welcomes the resolution of the Board of Governors of the @IAEAorg proving that Iran's nuclear program is systematically violating international commitments.

The world must come together to support the integrity of the IAEA & act against Iran's pursuit of nuclear weapons.

— Naftali Bennett בנט (@naftalibennett) June 8, 2022
Responding to the announcement, Iran said joint military activities of Israel and some Arab countries in the Gulf are done "out of desperation." It is pertinent to mention that the nuclear talks between Iran and the US are on the verge of falling apart, with Tehran blaming Washington's contradictory behavior for preventing nuke talks from fruition.
Israel is also courting Turkey, which has emerged as an estranged NATO partner for the United States over the last couple of years. According to Israeli Prime Minister Naftali Bennett, a coordinated operation with Turkey thwarted multiple attacks and resulted in the arrest of several suspected operators on Turkish land in recent days.
BREAKING: Israel foiled Iranian attempts to assassinate Israelis in Turkey.

— Hananya Naftali (@HananyaNaftali) June 12, 2022
Turkey routinely attacks the Kurdish militia YPG group backed by the US in Syria, while Israel has carried out several attacks on Iran-backed militia in Syria. Yair Lapid, Israel's foreign minister, is also visiting Turkey this week. The Israeli Prime Minister and his cabinet members have also visited the Gulf Arab countries in the last few months.
It is in Israel's interest that a united front is formed to isolate Iran and thwart the attacks by the armed groups supported by it. For Tel Aviv, the Iran-backed militias in Syria and Lebanon and its burgeoning nuclear program remain the most significant national security challenge.
The American Game In The Middle East
The United States has been instrumental in brokering peace between Israel and some Gulf Arab countries. While many states remain in direct or covert talks, a heavy weight is yet to come on board. Saudi Arabia, one of Washington's closest allies in the region, has maintained that it would forge a partnership with Israel only after it settles the Palestine issue.
Last week, a Western regional diplomat told Reuters that Washington was still trying to persuade the Gulf Cooperation Council (GCC) governments to join a joint US-Israeli air defense system. The GCC comprises Saudi Arabia, the United Arab Emirates, Bahrain, Qatar, Kuwait, and Oman.
"(The proposal) would help to fill the gap left by the withdrawal of US hardware over the last two years from the region … and would draw Israel and Saudi Arabia closer to reaching a normalization deal," the diplomat said.
Reaching a common minimum understanding between the Gulf Arab countries and Israel also works in America's favor, as Gulf governments have been dissatisfied with the United States' perceived lack of commitment to regional security and its failure to address their worries about Iran's missile development and regional proxies.
Yoel Guzansky, an expert on the Gulf at the Institute for National Security Studies, a Tel Aviv think tank, said "no one expects" that Israelis and Arab countries should defend one another in the same way that NATO does.
Instead, he said, the countries have begun to share information under cover of the US, such as early warning radar intelligence.