The Western countries are not only making a beeline to sell their military hardware and collaborating with India in technical fields, but they are also wooing India through their love for movies and food. 
The social media accounts of the ambassadors of all major countries, including the US, the UK, Germany, and Japan, are all testimonials of India's growing soft power.
The song and dance routine of the Indian films earlier guffawed as kitschy and tacky is now applauded as mainstream.
The German Ambassador, Dr. Philipp Ackermann, to India, celebrated the win of the South Indian film RRR at the Oscars by shaking a leg on the 'Natu-Natu' song at the iconic Chandni Chowk in Old Delhi.
Next stop in Hindi lessons; Hindi songs.
 
Which Hindi songs would you recommend I learn? Here's me and @chandruiyer giving "Yeh dosti" a  try… pic.twitter.com/j8hmc9GtI0

— Alex Ellis (@AlexWEllis) July 13, 2023
The British High Commissioner to India, Alex W Ellis, has uploaded a clip of him crooning with swagger an old Hindi song – 'yeh dosti hum nahi todenge, todenge dum magar tera sath na chorenge' (we will not break this friendship, we might die before leaving you). The UK High Commissioner to India has been taking up Hindi lessons.
"Germans can't dance? My Indo-German team and I celebrated # NaatuNaatu's victory at #Oscar95 in Old Delhi. Ok, far from perfect. But fun!" Dr. Ackermann said, sharing the video on his Twitter feed. He was thrown the gauntlet by Korean Ambassador to India, CHANG Jae-bok, who, along with the entire South Korean Embassy, was 'RRRooting' for RRR at the Oscars in 2023.
Germans can't dance? Me & my Indo-German team celebrated #NaatuNaatu's victory at #Oscar95 in Old Delhi. Ok, far from perfect. But fun!

Thanks @rokEmbIndia for inspiring us. Congratulations & welcome back @alwaysRamCharan & @RRRMovie team! #embassychallange is open. Who's next? pic.twitter.com/uthQq9Ez3V

— Dr Philipp Ackermann (@AmbAckermann) March 18, 2023
The performance of the German Ambassador was so well received that students of an Indian Management School welcomed him by staging a performance of their own on the same number and asked him to join them.
When not dancing on Indian chartbusters, Dr. Ackermann is up and about India savoring its delectable cuisine and declaring his love for Indian mangoes.
Dr. Ackerman's enthusiasm for Indian food is rivaled only by the bold culinary choices that the Japanese Ambassador to India, Hiroshi Suzuki, has made. The Japanese Ambassador and his wife have been battling to savor the spiciest Indian food. The video attracted the attention of Indian Prime Minister Modi, who reshared the video from his account.
"This is one contest you may not mind losing, Mr. Ambassador. Good to see you enjoying India's culinary diversity and also presenting it in such an innovative manner. Keep the videos coming!" PM Modi said.
Ambassador Suzuki has been winning many hearts with his regular video series going through lip-smacking sweets from across India. His wife regularly joins him in his adventures.
The US Ambassador Eric Garcetti has been searching for a perfect dosa, a South Indian staple, and thronging various South Indian joints in his quest. The glee on his face while tasting the dosas is hard to miss.
The Star Attraction Of Bollywood
Cinema influences. Films are generally the only source of information about other cultures and act as a powerful device to build a perception of "others" in the increasingly anxious globalizing world.
From the treatment at the hands of an immigration officer in a foreign airport to making friends at a university abroad, cinema often unknowingly influences how Indians are treated in a foreign country.
Bollywood movies are popular in China and countries like Nigeria, Afghanistan, Australia, New Zealand, the US, etc. Even in Pakistan, where Indian films are banned, the fans keep up-to-date with the movie through pirated CDs and DVDs.
Talking about the soft power of the Indian films, former Indian Prime Minister Manmohan Singh said in 2008: "Soft power of India in some ways can be a vital instrument of foreign policy. Cultural relations, India's film industry – Bollywood – I find wherever I go in the Middle East; in Africa – people talk about Indian films. So that is a new way of influencing the world about the growing importance of India. Soft power is equally important in the new world of diplomacy."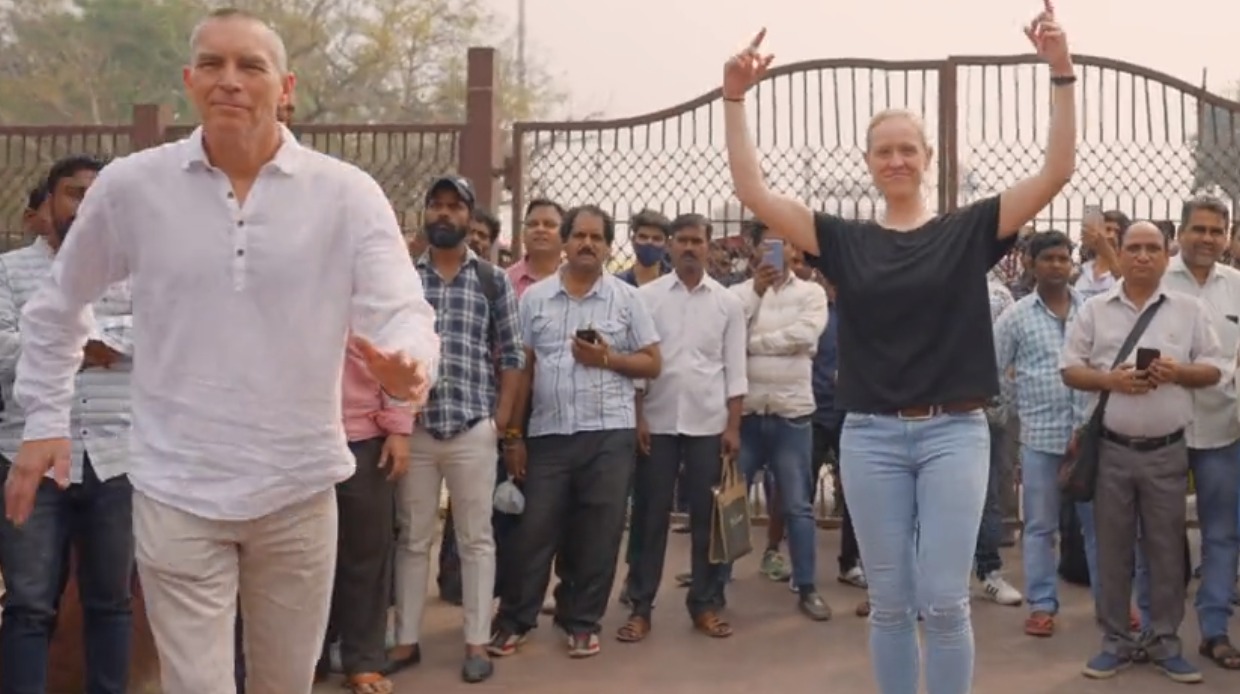 Since 2008, the South Indian films are also vying for global reach. Films like RRR, Vikram, Bahubali 2, KGF: Chapter 2, and Kabali have made a huge box office domestically and internationally. The box office collection of RRR internationally was more than it had domestically.
In 2019, RRR's director SS Rajamouli's "Baahubali" franchise was acquired by Netflix, making it the first Indian film franchise to be streamed globally.
The Soft Power Of India
The concept of soft power was first introduced by Joseph Nye, a renowned Harvard political scientist, in an article published in the journal Foreign Policy in 1990. Soft power refers to the ability of a country to attract and persuade others to its side without coercion or force.
Nye identified three sources of soft power: a country's culture, political values, and foreign policies. When a country's culture is attractive to others, its political values are upheld domestically and abroad, and its foreign policies are considered legitimate and morally authoritative. The country then can use all of these leverages as a strong form of soft power.
Films are an important part of India's branding initiatives and an aspect of contemporary international relations. Hindi films are released simultaneously globally, and their stars are recognized faces in the global advertising and entertainment space.
Even far-flung African countries are fascinated by Indian movies and music. Bollywood has expanded in uncharted countries like Latin America; our cinema is making inroads into countries like South Korea, Japan, and China.
The US has used its soft power to promote its culture and values across the world, and this, in turn, has helped them to legitimize its economic, political, and military goals.
The Indian Ministry of Information and Broadcasting has decided to set up a separate council with the specific aim of export promotion. This council has been tasked to propel the exponential growth in exports of Indian entertainment.
The Federation of Indian Chambers of Commerce and Industry (FICCI) pegs the earnings of the Indian film industry in 2019 at US$2.7 billion.
The FICCI would grow at an annual rate of 10.5 percent from 2019 to 2024. Domestic theatrical revenues and both rates and volume of digital rights sold will spur the growth.
Ritu Sharma has been a journalist for over a decade, writing on defense, foreign affairs, and nuclear technology.
She can be reached at ritu.sharma (at) mail.com