For the first time, Russia claimed to have intercepted and shot down the Ground-Launched Small Diameter Bomb (GLSDB), triggering concerns that the bomb may not be the 'game changer' it has been projected to be.
The delivery of GLSDB to Ukraine has been touted as a breakthrough because the bomb has a range of 150 kilometers, double the range of High Mobility Artillery Rocket Systems (HIMARS) that the Ukraine military swears by. The GLSDB is fired on a rocket and then glides toward its target, guided by a GPS satellite.
It can be fired from HIMARS and is expected to place all of Russia's supply routes in the country's east and parts of Crimea within reach. US officials have continued asserting that it will force Russia to move its supplies further from the front lines, exposing its troops and limiting any potential offensive plans.
The timing of these bombs being deployed by Ukraine, thus, becomes significant as Russia is anticipated to launch a massive spring offensive in the coming weeks.
However, Russia's reported interception of the bomb has given rise to skepticism about how well this bomb, with a slightly longer range, fairs against Russia.
Military experts and watchers contend that the precision-guided bomb may not be ideal for Ukraine given its combat limitations, and Ukraine needs artillery shells more than long-range bombs.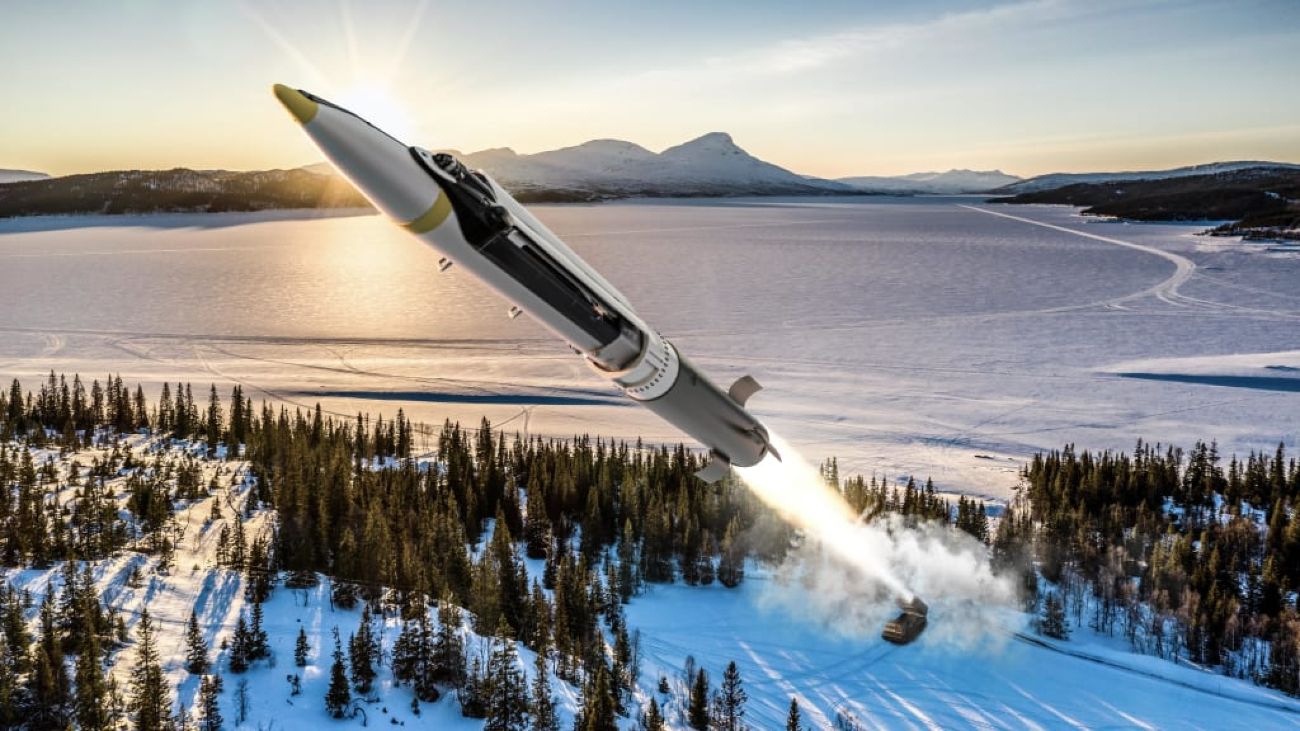 Further, the ability of Russian air defense systems has once again put the efficacy of these bombs under the scanner. Alexander Mikhaylov, director of the Bureau of Military-Political Studies, said that the GLSDB might be easily intercepted by Russian defense systems like the Tor-M2, Buk-M3, and S-350.
Mikhaylov said, "this bomb, which glides as it nears its target, must be downed by short-range air defense systems closer to the target. Using the same range of systems already being used against HIMARS rockets would be essential – the Tor-M2 with upgraded software, the Buk-M2 and Buk-M3, and the S-350. By the way, S-300V4 missiles also down HIMARS rockets occasionally."
The view has been echoed by several other military experts who believe that the GLSDB is one of the many systems supplied by the West and labeled as 'game changers' but had little impact on the battlefield.
Not A Game Changer!
Even before the GLSDBs arrived in Ukraine, Andrey Marochko, a retired LPR People's Militia colonel, told Russian state media that the GLSDB has a low velocity and can be rapidly shot down by air defense systems.
"GLSDB's flight velocity is much lower than that of type M31 HIMARS rockets Ukraine is now receiving. Hence, our air defense systems will have more time to target and hit them," he said. This view may find resonance with experts who have advocated otherwise.
Indian Air Force veteran and military expert Squadron Leader Vijainder K Thakur (Retd) asserted that Ukraine is suffering losses on the frontline and arming it with GLSDBs is like giving it cake when it just needs bread. The expert made a case for supplying more guns, artillery shells, and other armaments to Ukraine instead of gliding bombs.
It is pertinent to note that Ukraine has been exhausting ammunition, including artillery shells, faster than the US-led NATO can produce. This has paved the way for Washington buying from third parties to fill the shortage. This has triggered a bumper production of 155mm artillery shells, with the US expanding production from 14,000 a month to more than 24,000 planned for later this year.
"GLSDB, when supplied, perhaps six months from now, will cause Russian forces pain, but they will not alter the course of the battle. "Russia's relentless advance along the battlefront is the game changer, not GLSDB!" Thakur wrote.
The expert highlights that Moscow will be able to counter the GLSDB by shifting its central supply depots, which are currently effectively defended by Russian point defense Air defense systems, over 150 kilometers behind the front line. The Pantsir and other Russian point AD systems have a proven record of destroying HIMARS rockets.
Western commentators have termed this weapon a 'game changer' as it combines a 350-pound booster taken from an obsolete M26 rocket with Boeing's well-known 250-pound Small-Diameter Bomb, which comes with elements like pop-out wings, GPS-assisted inertial guidance, and various warhead options.
The GLSDB can hit targets on the reversing slopes of hills, which is one of its most notable qualities. A munition with a separate small-diameter bomb (SDB) can move backward for what Boeing called a "reverse-slope" strike, unlike a standard rocket flying along a simple ballistic arc.
When asked whether the bombs would be game changers like HIMARS, a military expert and a senior fellow at the Institute of Peace and Conflict Studies (IPCS), Abhijit Iyer Mitra, said, "HIMARS wasn't a game changer because the Russians adapted their tactics immediately. These GLSDBs are the same thing. They are trying to provide slightly longer-range precision munition. What is it going to change on the ground? Nothing."
Mitra said the GLSDB costs more than anything it could target. "A Russian tank, i.e., the T-80s and the T-90s, are much cheaper than per unit cost of the GLSDB. So, it isn't even economical, and they will run out of supplies quickly as they have been running out of everything. First, they said Bayraktar TB2 would be game changers, Javelins, and the HIMARS. But the Russians adapted."
So send them, send the Long Range Weapons. Only 24 GLSDB missiles are expected to be made by the end of the year, US may have a small amount in stock. They need ATACMS.

— Ukraine Battle Map (@ukraine_map) March 29, 2023
The GLSDBs were sent to Ukraine much sooner than the original schedule. However, if media reports are anything to go by, not many of these bombs are available in the US stockpiles, and just a few may not be able to make a difference on the battlefield.
The EurAsian Times previously highlighted that the GLSDB's greater lethality would come with increased vulnerability to the Russian AD systems designed to take out small aerial targets.
However, if too many GLSDBs can breach Russian defenses, Russia may decide to escalate the situation.
Contact the author at sakshi.tiwari9555 (at) gmail.com