On April 18, the Federal Ministry of Defense (MoD) announced on its website that Germany had transferred a Patriot anti-aircraft missile system and a set of missiles to Ukraine. 
In addition to the air defense system and missiles, Germany supplied 16 Zetros trucks and two border patrol vehicles to Kyiv. This delivery marks the first confirmed instance of a Patriot battery being transferred to Ukraine.
The weapon system that was supplied has been included in the "delivered" category of military assistance, which Germany committed to providing to Ukraine, amounting to $2.41 billion in lethal and non-lethal aid.
The United States has also agreed to deliver a MIM-104 Patriot air defense system. However, on April 18, the Pentagon again refused to say whether or not the system had been delivered.
Ukraine's defense minister Oleksii Reznikov tweeted: "Patriots" for patriots Do you know how to visualize a dream? We must tell about it to the world and give it life! This is exactly what happened with the Patriots, even before the large-scale war, even before my appointment to the most important position of my life at the most important time of my life.
This is exactly what happened during my visit to the United States in August 2021, while I was serving as the DPM on the Re-Integration of the Temporary Occupied Territories. That's when I first told our partners, "We need the Patriots." Our country's liberty and independence are under threat. And what did we hear? It's impossible! But the impossible is possible. Today, our beautiful Ukrainian sky becomes more secure because Patriot air defense systems have arrived in Ukraine.
Our air defenders have mastered them as fast as they could. And our partners have kept their word. This is the result of hard work led by our President @ZelenskyyUA Thank you to my colleagues @SecDef Boris Pistorius @BMVg_Bundeswehr @DefensieMin, and the American, German, Dutch people. We will win together.
Back in March, Air Force Brig. Gen. Pat Ryder, who serves as the top spokesman for the Pentagon, informed reporters that the delivery of the Patriot battery would be expedited. However, he didn't provide any further details. 
In a media briefing, US officials recently confirmed that the Ukrainian air defense troops training at Fort Sill, Oklahoma, had completed their training and left for Europe. However, the US officials refrained from disclosing the delivery timeline of the MIM-104 Patriot air defense system that the US has pledged to send to Ukraine.
Colonel Yuriy Ihnat, the spokesperson for the Ukrainian Air Force, stated on national television last Friday that he had not seen the Patriot air defense system. 
The Ukrainian Interfax news agency quoted him as saying, "When they are [delivered], you will find out when the first Russian aircraft will be shot down."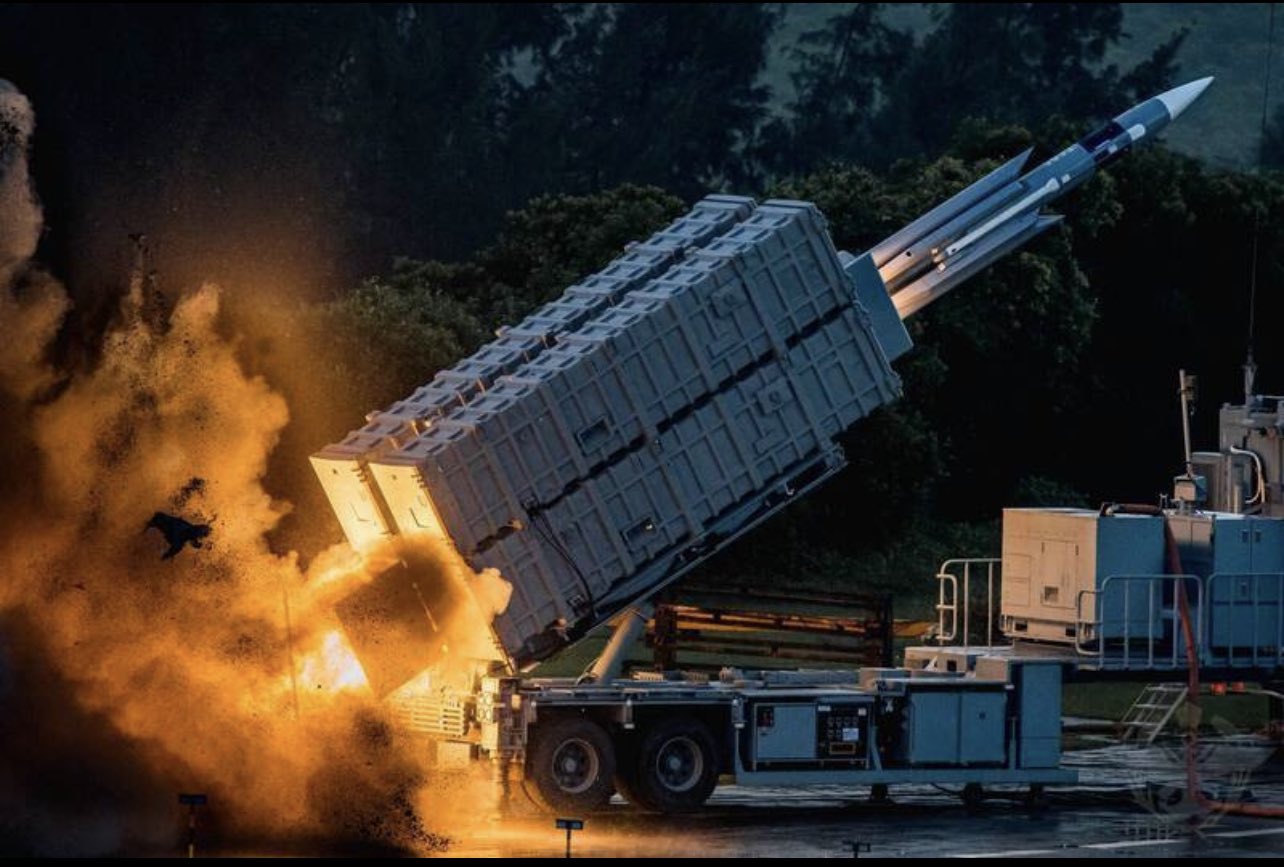 In December 2022, the US was the first to announce the delivery of a Patriot system to Ukraine as part of its military aid package. The Netherlands has also pledged to provide two Patriot air defense systems and missiles to Ukraine. 
Last month, Politico reported that the Patriot system promised by Germany to Ukraine would combine components from German and Dutch systems. 
A Major Boost To Ukraine's Defenses
The Ukrainian military aims to strengthen its missile interception capabilities in anticipation of a spring counter-offensive to reclaim Russian-occupied territories. 
Despite both sides having depleted their weapons supplies after over a year of fighting, Russian forces have escalated their campaign to capture the city of Bakhmut, which is currently the site of the war's longest battle. 
A senior US defense official recently informed reporters that while the Patriot air defense system can intercept a range of threats, including cruise missiles, ballistic missiles, and aircraft, it is not a complete solution to air defense. 
The official stated that the main objective is to assist Ukraine in enhancing its air defense system by integrating different capabilities, including Ukraine's existing and NATO standard systems. 
The Patriot system will add to the medium- and short-range air defense capabilities provided in previous aid packages from the US and its allies.
The Patriot is an advanced surface-to-air missile defense system considered one of the US military's most sophisticated air defense systems. Raytheon Technologies Corp manufactures "Phased Array Tracking Radar for Intercept on Target," or simply, Patriots.
Ukraine has expressed its need for additional air defense systems to protect against the continuous missile and drone attacks from Russian forces. The US has already given two National Advanced Surface-to-Air Missile Systems (NASAMS) to Ukraine.
The Patriot system's primary objective is to intercept and destroy aircraft and ballistic missiles, but it can also take down the drones that Russia has used to attack Ukrainian infrastructure.
However, given the high cost of the Patriot system, using it to destroy drones worth only a few thousand dollars would not be cost-effective. 
According to officials and experts, the Patriot system is expected to save lives by intercepting incoming missiles. However, it is unlikely to significantly alter the course of the ongoing conflict because it is a defensive system.
Furthermore, the EurAsian Times recently published a report stating that leaked US intelligence documents revealed alarming information about the rate at which Ukraine's air defense ammunition is consumed.
If Ukraine doesn't receive a significant amount of ammunition, its air defense system, which has been repeatedly targeted by Russian drones and missiles, "could  fracture."
If Ukraine's air defense network were to collapse, it would create an opportunity for Russian President Vladimir Putin to use his powerful fighter jets in ways that could significantly impact the course of the war, the New York Times reported. 
Even if a single Patriot air defense system might not be a game-changer, it would significantly increase Ukraine's ability to protect the most critical areas of its airspace.