As the bid to develop a hypersonic aircraft intensifies, the United States has awarded a tender to develop a test aircraft to an Australian firm named 'Hypersonix.'
A high-speed aircraft that can test hypersonic technologies are being developed by the Australian aerospace company Hypersonix Launch Systems, which the US Department of Defense chose, Defense News reported.
Hypersonic and High-Cadence Airborne Testing Capabilities, or HyCAT, is a Defense Innovation Unit initiative the aircraft will assist with. The Defense Department Test Resource Management Center and the hypersonic director are working with the group, which promotes technologies from non-traditional businesses to military users, to lessen the burden on the government's test infrastructure.
"Commercial companies are forging towards reusable and low-cost test vehicles," Maj. Ryan Weed, a program manager in DIU's space portfolio, said in a March 16 statement. "The HyCAT project represents a paradigm shift in viewing the hypersonic realm as a place for aircraft, not just missiles and weapons."
The Defense Innovation Unit (DIU) sought businesses that could provide quick, affordable, reusable hypersonic testing platforms, ideally with alternative guidance, navigation, control, and communications systems. They should also have propulsion features like breathing air and functions for combination cycles.
On its part, the Hypersonix-created DART AE aircraft is used to test high-speed platforms, parts, sensors, communications, and control systems. The company claims that DART AE has a hydrogen-fueled scramjet engine that can propel the aircraft up to Mach 7.
The aircraft's first flight is anticipated to take place in early 2024, and HyCAT testing is anticipated to start within the next 12 to 18 months.
Earlier this week, DIU and California-based Fenix Space jointly announced a second HyCAT prize. The government anticipates that the company's reusable tow-launch system will increase the efficiency and affordability of high-cadence test missions. DIU or Fenix did not disclose the contract's value.
"The data and analyses resulting from these prototype tests will accelerate the evaluation of potential weapon system concepts, technologies, and mission sets," DIU said.
The agency stated that in addition to the initial HyCAT awards, more contracts for cutting-edge materials to enable prototype tests are anticipated in the upcoming months.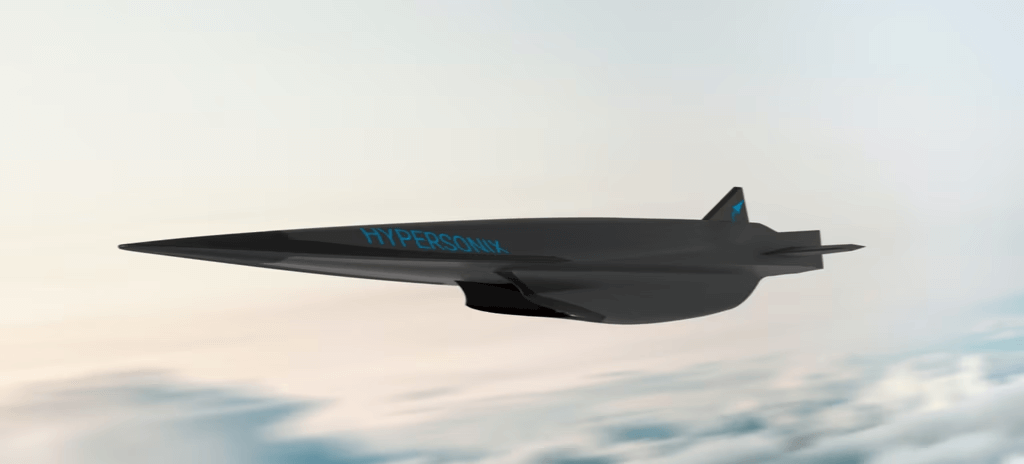 HyCAT Program
The US military services are reportedly working on roughly 70 projects to develop weapons and planes that can fly faster than Mach 5 or at hypersonic speeds. Technology development has been hampered by a lack of testing infrastructure, as many programs only undertake a few trials yearly.
HyCAT is a part of the Pentagon's aim to speed up that pace and eventually fly at least one test per week. The Director of Hypersonics and the Test Resource Management Center at DIU and USD R&E released the first hypersonics solicitation under this program in September last year.
Hypersonix responded by offering their "DART Additive Engineering (AE)" vehicle, which reportedly has a modular payload bay with a capacity of about 20 lbs.
This vehicle will use 3D printing technology and be propelled by a SPARTAN scramjet engine that burns hydrogen. This engine will enable the vehicle to fly with non-ballistic flight patterns at speeds between Mach 5 and 7 for up to 1,000 kilometers.
According to the company, the DIU has requested a hypersonic vehicle capable of operating in a "representative environment" with at least three minutes of flight time and "near-constant" flight durations.
It's becoming increasingly obvious, based on information that's readily accessible, that American R&D centers are actively developing multiple hypersonic aircraft.
David Waterhouse, managing director of Hypersonix Launch Systems, stated that "our vehicles are capable of non-ballistic flight patterns to at least Mach 7," going above and beyond the requirements of the HyCAT1 standard.
The HyCAT initiative entails the creation of a collection of low-cost, high-cadence, cutting-edge, and dual-purpose aerial testing platforms (vehicles) that can provide information to hasten the evaluation of various concepts, technologies, systems, as well as mission sets.
DIU space portfolio program manager Major Ryan Weed said: "Commercial companies are forging ahead towards reusable and low-cost test vehicles. The HyCAT project represents a paradigm shift in viewing the hypersonic realm as a place for aircraft, not just missiles and weapons."
Contact the author at sakshi.tiwari9555 (at) gmail.com