As Russia kickstarted its Army-2023 forum at the Patriot Park near the capital Moscow, the country's state exporter Rosoboronexport stated that it was betting big on the country's fifth-generation Su-57 aircraft by proposing joint production with interested partners.
Alexander Mikheyev, the chairman of Rosoboronexport, told TASS on the sidelines of the Army-2023 symposium that Russia is in discussions with several partners about cooperation on its fifth-generation fighter jets, the SU-57E and the Su-75 Checkmate, including their joint development and manufacturing.
The chairman told the state press, "According to feedback from foreign specialists and experts, the multi-purpose super-maneuverable Su-35 fighter jet is the best aircraft among the fourth and 4++ generation fighters. It occupies a rightful place in Rosoboronexport's portfolio of orders. Cooperation on SU-57E and Checkmate fifth-generation fighter jets is now being discussed with several of Russia's partners, including in joint development and production format."
This announcement comes days after First Deputy General Director of Rostec Vladimir Artyakov told the media that Russia had plans to significantly enhance the rate of production of the Su-57, which is currently undergoing operational trials in Ukraine.
Despite the ongoing war in Ukraine, which has added pressure to Russia's military-arms complex, the country has been increasing the production of its sophisticated weapon systems. It also simultaneously exhibits them at air shows worldwide- from China to India- to bolster its export potential.
The Su-57 program, which catapulted Russia into the club of elite countries with fifth-gen fighter jets, was supposed to start serial production in 2017. However, it finally delivered the first aircraft in 2021 after one of the planes crashed while being tested in 2019.
Despite the many difficulties faced in development and testing, Russia is unwavering in its attempts to allure foreign customers for the Su-57 fighter jet.
Earlier, India intended to buy up to 144 of the Su-57 aircraft. However, New Delhi ultimately realized that the Su-57 was not aligned with the IAF's requirements and ended up terminating the agreement.
Reports earlier this year ahead of Aero India in Bengaluru that Russian state-owned enterprise Rostec had expressed willingness to invite India to co-develop the Checkmate fifth-generation fighter jet. So, this may not be the first time Russia is seeking partners to co-produce its advanced warplanes.
"A delegation of representatives of our aircraft-building companies will attend the Aero India air show. We plan to discuss cooperation in fifth-generation aircraft. In particular, the intention is to invite our Indian partners to join the Checkmate light tactical fighter project," a source told the Russian news agency TASS at the time.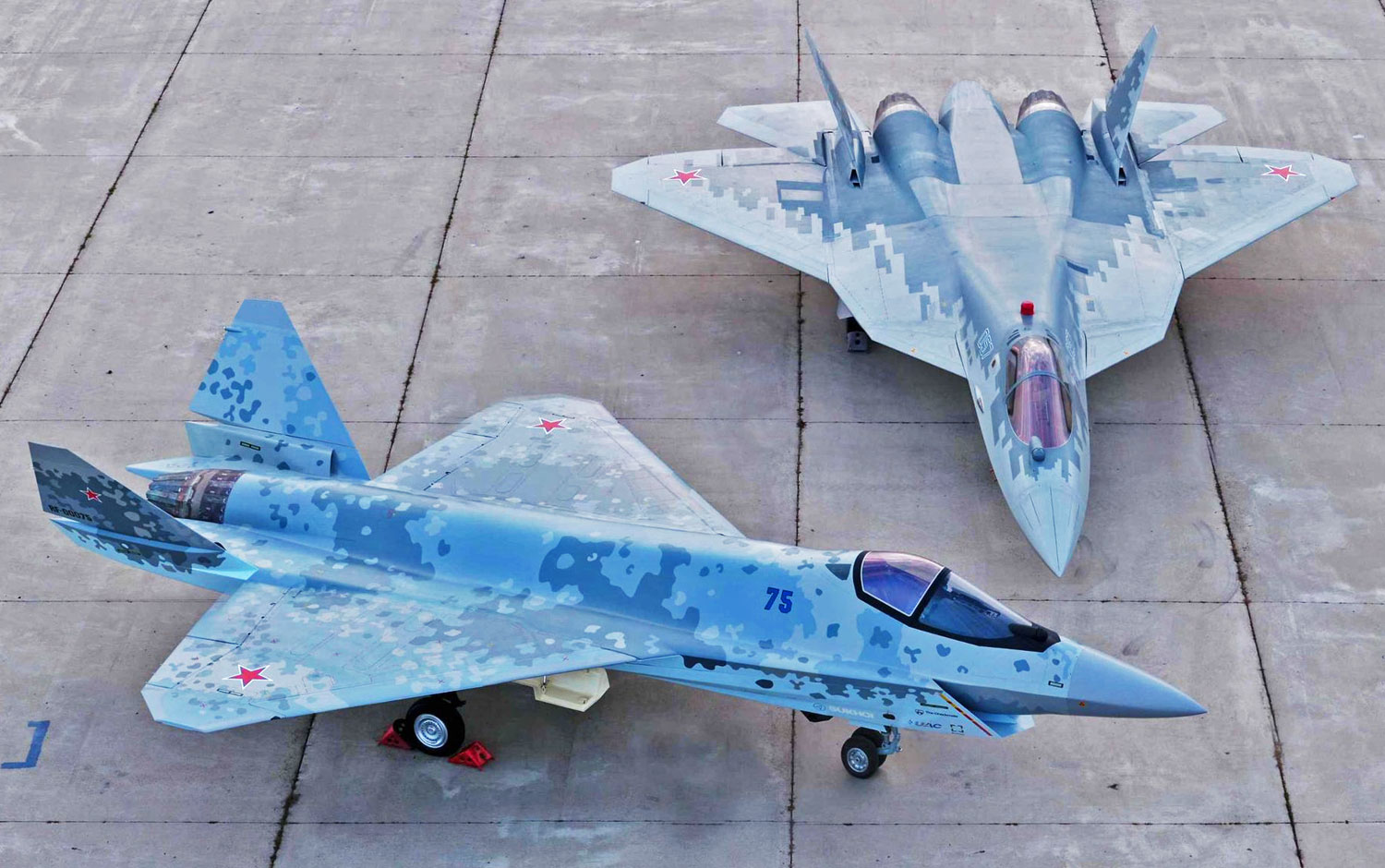 Russia's state tech corporation Rostec unveiled the latest domestic single-engine fighter, Checkmate, at the MAKS-2021 international air show. A variant of the Su-57, the new aircraft, was developed independently by Russian state manufacturer Rostec. A batch of this aircraft is planned to be produced by 2026.
Russia has been projecting its Checkmate as a prodigal aircraft based on its capability to integrate the latest systems, its open architectural configuration to match the customer's needs, and its unique artificial intelligence technology.
The exporter is also banking on the limited yet successful deployment of the Su-57 aircraft along the frontlines. The Su-57 is currently under low initial rate serial production, which is expected to be ramped up in a phased manner. A source told TASS in 2020 that the production rate for the Su-57 will eventually grow to 15 aircraft a year. The exact number, however, remains unspecified at this point.
Russia is nonetheless aggressively pushing for the export of these fighter jets to countries and partners that may not be able to secure a fifth-generation stealth fighter like the American F-35 or the Chinese J-20.
Asia-Pacific, Middle East & Africa Keen On Russian Helos
Alexander Mikheyev, the head of Rosoboronexport, announced recently several nations in the Middle East, Asia-Pacific, and Africa are interested in purchasing Russian-made Ka-52E, Mi-28NME, and Mi-17 helicopters equipped with cutting-edge guided weapons, TASS News Agency reported.
"Indeed, according to the Russian Defense Ministry, Ka-52E, Mi-28NME, and Mi-17 helicopters with cutting-edge guided weapons performed very well in combat. Several countries in the Middle East, Asia-Pacific, and Africa are interested in purchasing them," the head of the state arms seller said.
Mikheyev emphasized that meeting domestic demand is the primary responsibility of Russian helicopter producers. "At the same time, we are considering requests for such items after fully meeting the needs of the Russian armed forces," he said.
Earlier, Mikheyev told TASS that after being used in combat in Ukraine, Russian-made Su-35 fighter jets and Ka-52 assault helicopters saw a rise in demand from overseas clients. He noted that weapon systems from Rosoboronexport's inventory have proven dependable, simple to use, and very effective armaments against highly developed technology from Western rivals.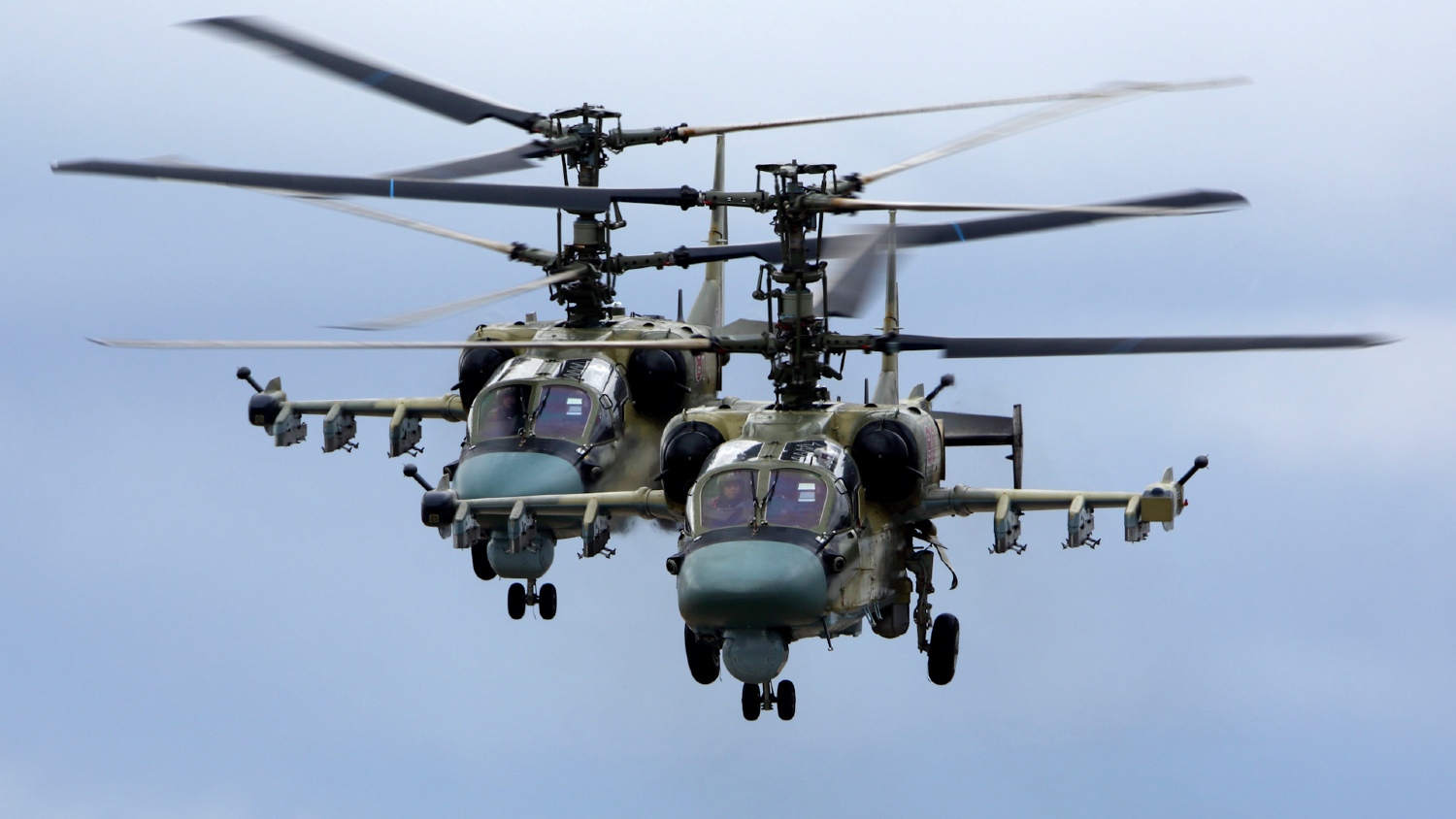 Russia's Ka-52 Alligators, for one, have been credited with scoring many significant Western tank and combat vehicle kills since Ukraine launched its counteroffensive in June this year.
The Alligators and other attack helos have consistently operated along the frontlines to thwart enemy advances with their anti-tank-guided missiles.
Moreover, it has been widely known that battered by Western sanctions and trade restrictions, Moscow has been gradually partnering with MENA countries to sell its military exports over recent years. However, the Ukraine war has reportedly complicated matters, with countries in the MENA region struggling to secure spare parts for helicopters and warplanes already in service.
It has been reported that Russian weaponry exports are at levels not seen since the dissolution of the Soviet Union, having peaked in the early 2010s. The Wall Street Journal referred to Russia's sharp drop in arms exports as "the casualties of Russia's war in Ukraine."
However, with NATO countries preoccupied with the burgeoning arms demand from Ukraine and several countries unable to secure arms from them for various reasons, Moscow is looking to redeem itself and bolster exports to partners, and this time at the Army Forum 2023.
Contact the author at sakshi.tiwari9555 (at) gmail.com