Following its announcement at the North Atlantic Treaty Organization (NATO) summit at Vilnius in July, Germany said it had handed over two more Patriot surface-to-air missile (SAM) batteries to Ukraine.
The missiles further strengthen Ukraine's air defense against Russian planes, restricting the airspace and forcing its fighters to operate from its territory, preventing complete air superiority.
According to a report in the Kyiv Independent, the use of two Patriot missile systems in Ukraine's air defense was first confirmed by Ukraine's Air Force in late April. One was provided by Germany, and the other by the US. Ukraine will now have four Patriot missile systems.
Berlin has also announced another military aid package, including 10 BV206 all-terrain vehicles, over 6,500 rounds of 155 mm smoke ammunition, four Vector reconnaissance drones, five border protection vehicles, six truck tractor trains with six semi-trailers, and two load-handling trucks.
Berlin has also delivered 100 MG5 machine guns, 40,000 first aid kits, explosive ordnance disposal material, binoculars, and safety glasses.
Weapons Package Follows NATO Summit
At the NATO summit in July, France and Germany said they would supply Ukraine with the SCALP-EG cruise missile, armored personnel carriers (APC), Leopard tanks, drones, and ammunition. President Emmanuel Macron and Chancellor Olaf Scholz made the announcements. 
Russia has, however, destroyed or captured, or both, all the above platforms. Images of a shot-down Storm Shadow and damaged Leopard tanks among massive burning armored convoys flooded social media, indicating a well-prepared Russian army had catered technologically and militarily for all contingencies. 
These announcements and weapons transfers mark a crucial moment, with the war having gone well past a year and the Ukrainian counteroffensive producing little results on the battlefield. The US-led Western coalition might decide whether to keep arming Ukraine indefinitely or begin signaling a desire for compromise to Moscow. 
This is mainly because of the near unlikelihood of Ukraine's membership in NATO, indicated by the statements made by leaders and the silent opposition among member countries. It may lead Paris and Berlin to overcompensate by approving generous arms transfers, even to their military preparedness detriment.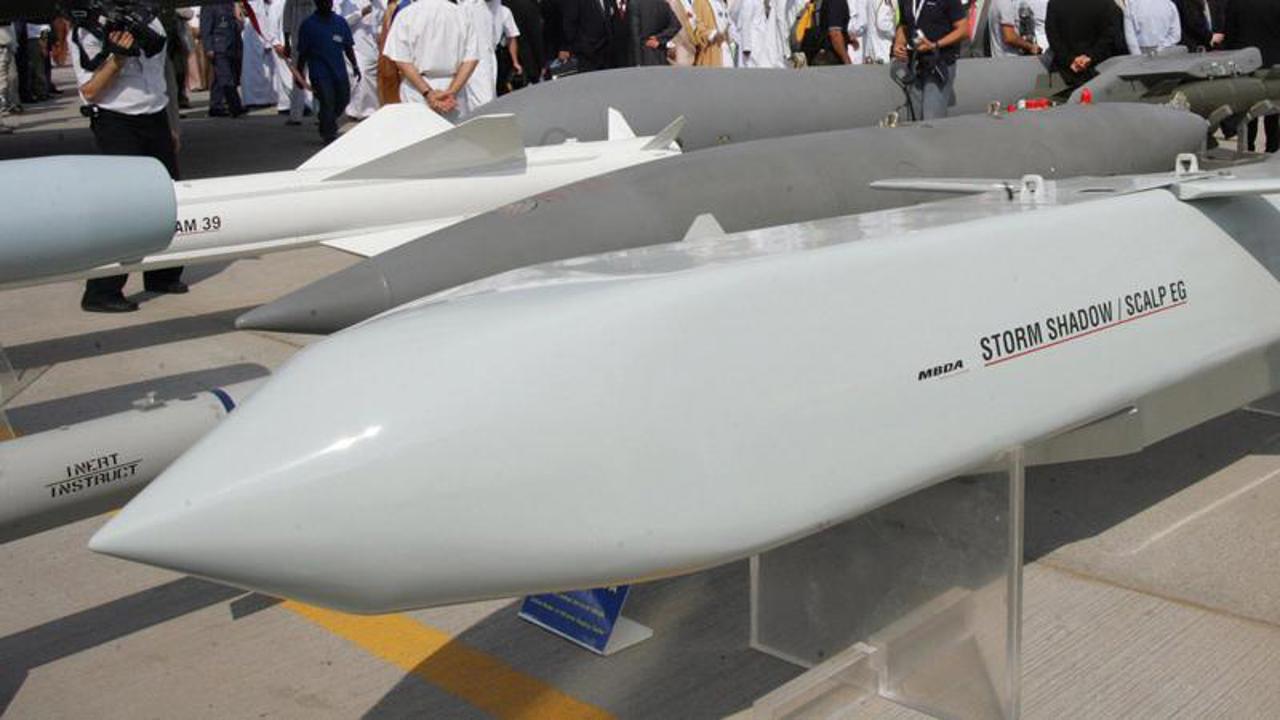 France & Germany Shower Ukraine With Weapons
According to Reuters, President Emmanuel Macron had said that the Scalp-EG will allow Kyiv's forces to defend themselves. "I have decided to increase deliveries of weapons and equipment to enable the Ukrainians to have the capacity to strike deeply while keeping our doctrine to allow Ukraine to defend its territory," he said on arrival at a NATO summit in Lithuania. He declined to give further details on how many of the types of missiles.
A report on Le Monde said Macron "implied" that Ukraine had given an undertaking not to use SCALP against targets deep inside the Russian mainland, beyond the annexed territories in Donetsk and Lugansk.
The missiles are being given "in coherence with our doctrine, that is to say, to permit Ukraine to defend its territory," the report quoted the French President saying. Macron also did not say how many of the missiles would be sent, but France is understood to have an arsenal of less than 400, according to specialist defense review DSI.
Ukraine has been using the SCALP/Storm Shadow significantly against Russian targets. The latest attack took place on August 6 on the Chonhar Bridge, which linked the Russian-controlled Crimea to the contested Kherson region in Ukraine's south, according to a report in Newsweek.
According to Crimea's governor Sergey Aksyonov, Ukraine also targeted a bridge stretching across the nearby Henichesk Strait, firing 12 missiles.
Germany, meanwhile, will send arms and ammunition worth 700 million Euros, according to the Berliner Zeitung. These include 40 Marder Infantry Fighting Vehicles (IFV), 25 Leopard 1A5 battle tanks, five armored recovery vehicles, two launchers for the Bundeswehr's Patriot anti-aircraft missiles, reconnaissance drones, and counter-UAV systems. Germany also intends to send 20,000 artillery and 5,000 rounds of smoke ammunition. 
Western Militaries Face Ammunition Shortage
Interestingly, reports since last year have noted a shortfall in ammunition in Germany on account of arming Ukraine since the weapons were sent from its stockpiles.
Bloomberg reported in March this year about German arms major Rheinmetall blaming the government for the ammunition shortages. The company notes the government's unwillingness to spend and place orders that will spur it to expand production capacity. 
A similar situation persists in the US, particularly about 155-millimeter artillery rounds. American industry cannot meet Ukraine's weekly need of 20,000 rounds a week, being able to manufacture those numbers only in a month. 
No Sight Of NATO Membership For Ukraine
Meanwhile, the decision over Kyiv's NATO membership, which had been irking Russia and triggered its military intervention, is also concluding in Moscow's favor. The group has not set any timeline for Ukraine's entry into the block, much to President Volodymyr Zelensky's frustration. 
"Some member states fear near-automatic membership for Ukraine could incentivize Russia to both escalate and prolong the war. The focus now will move to what long-term security guarantees Nato members will promise Ukraine as an alternative to early membership," a report in the BBC said. 
In an interview with Fareed Zakaria of CNN ahead of his weeklong trip to Europe, the US President said it was "premature" to begin the process to allow Ukraine to join the alliance in the middle of a war and that the process could take place only after a peace agreement with Russia was in place.