John Kirby, coordinator for strategic communications at the White House National Security Council, at a regular briefing, stated that the NASAMS supplied by NATO nations to Ukraine had demonstrated a 100% kill rate.
---
"I saw one report a few days ago that they were successful 100% of the time. I would check what the situation is today," Kirby said while emphasizing that Ukraine needed most at this point air defense equipment, not long-range weapons.
Besides NASAMS, NATO nations have recently supplied Ukraine with other capable air defense (AD) systems, such as the French Crotale and the German IRIS-T.
However, Ukraine is not satisfied with the AD systems already supplied and is pushing the US hard for Patriot systems and Israel for its Iron Dome system.
The US, in the past, has been wary of shipping Patriot missile systems to Ukraine, fearing that the supply could lead to an escalation in the conflict involving NATO. The EurAsian Times, in an analysis published earlier, explained how Patriot systems operated by Ukraine could lead to a confrontation between Russia and NATO.
It now appears that Ukraine's intense lobbying for Patriot systems is succeeding and the US is once again actively considering the option.
Following a meeting of the heads of foreign affairs agencies of NATO countries in Bucharest, Ukrainian Foreign Minister Dmytro Kuleba, referring to Ukraine's demand for Patriot systems, pointedly said, "I'll tell you this, if earlier no one even talked about this, except for us, only we raised this issue all the time, and there was no conversation as such, now the conversation is underway. And these are very serious and substantive conversations. And we will continue to work on the result."
Israel's Iron Dome AD System
On Wednesday, speaking at a book forum The New York Times organized, Zelensky lobbied hard for the Iron Dome system, saying, "Of course, we are waiting for Israel's support. Of course, we don't want [Benyamin] Netanyahu, like his colleagues who came before him, to balance between Ukraine and Russia <…>.
He knows all the details and can help with air defense. There is nothing here, this is not a weapon attacking the Russian Federation, so there is no need to look for compromises here."
Zelensky, of course, doesn't care that approximately 15% of the Israeli citizens are Russian-speaking, and the Russian-speaking community accounts for 15% of Israel's eligible voters.
Likely Reasons Why The US Is Reconsidering
The US may be reviewing its earlier reluctance to supply Patriot systems because Russia could switch to using Iranian-origin ballistic missiles to attack Ukrainian power generation infrastructure if NATO-supplied AD systems such as NASAMS, Crotale, and IRIS-T prove very effective against Russian cruise missiles.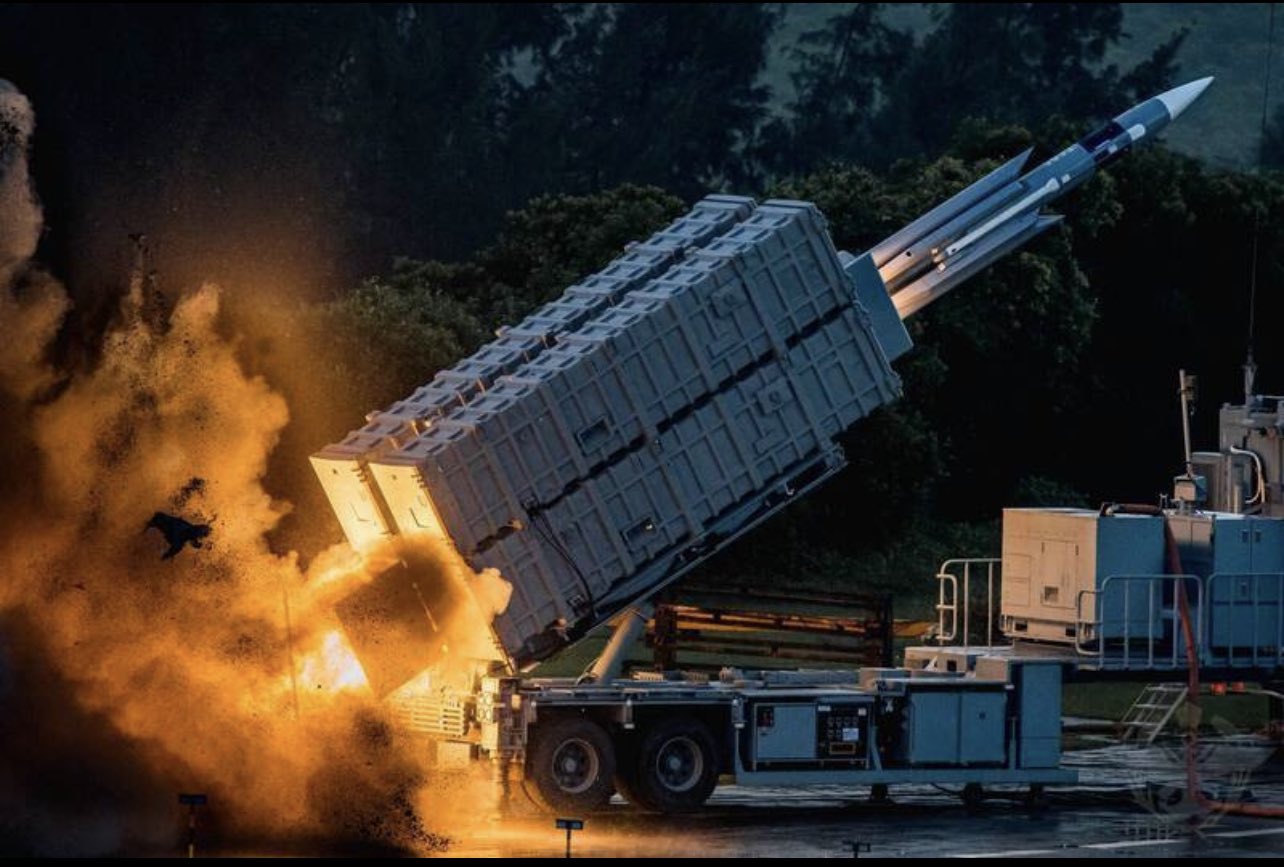 These systems are far more effective against aerial targets such as aircraft and cruise missiles than ballistic missiles. On the other hand, the Patriot has a better record of engaging ballistic missiles than slow-flying cruise missiles and drones. By acquiring Patriot systems, Ukraine could more enduringly limit Russian ability to strike at Ukrainian infrastructure.
Power Generation Infrastructure – Civil Or Military?
Preventing the collapse of Ukraine's power generation infrastructure is critical to avoiding a Ukrainian military failure. The West wrongly paints Russian attacks on Ukraine's power generation infrastructure exclusively as brutal attacks on Ukrainian civilian infrastructure and accuses Russia of weaponizing winter.
The truth is, no country has ever won a war by attacking purely civilian infrastructure. Russia is not targeting apartment buildings, shopping malls, offices, or sewage treatment plants. It is attacking power generation and distribution infrastructure, which is a dual-use infrastructure.
Without degrading power generation infrastructure, Russia cannot lessen Ukraine's fighting potential and hope to end the war – the electrical power runs Ukrainian plants that manufacture weapons and ammunition.
Ukraine is in dire need of Soviet-era ammunition and weapons. Russian energy infrastructure attacks have degraded Ukraine's weapons and ammunition manufacturing capability. As a result, Ukrainian ground offensives are stalling – first in the Kupyansk and Krasnolimansk directions and now the offensive on Svatovo and Kremennaya.
According to the Military Chronicle, Ukrainian forces are facing an acute deficit of 122mm and 152mm caliber artillery shells manufactured in Ukraine.
Energy shortage has halted the production of artillery ammunition of Soviet calibers at the Kyiv Artyom plant. Relentless Russian attacks on ammunition depots have critically depleted stocks of stored ammunition.
Energy shortage is also hobbling Ukraine's ability to operate its railroads to move heavy equipment and ammunition, including the ammunition being supplied by the West.
The West is trying to offset the ammunition crunch being faced by Ukraine by settling up Soviet-era ammunition manufacturing facilities outside Ukraine.
The New York Times reported on November 27 that NATO was discussing investing in old Czech Republic, Slovakia, and Bulgaria factories to revive the manufacturing of Soviet-era shells for Ukraine.
Russia is attempting to end the war with infrastructure attacks, while the West is trying to prolong the war and prevent Ukraine's early defeat by projecting the infrastructure attacks as attacks on civilians and equipping Ukraine to mitigate the impact of the attacks.
Vijainder K Thakur is a retired IAF Jaguar pilot. He is also an author, software architect, entrepreneur, and military analyst. VIEWS PERSONAL
Follow the author @vkthakur