Japan seems deeply concerned about North Korea's relentless missile tests amid all the tensions in Ukraine. Pyongyang test-fired a ballistic missile on March 5, making it the ninth launch in 2022.
Some experts believe North Korea is taking advantage of a diplomatic hiatus to beef up its military arsenal while pressuring the Biden administration for relief from sanctions. The latest missile test also comes only days before the March 9 presidential election in South Korea.
Japan and South Korea have described it as a serious threat to regional stability. Nobuo Kishi, Japan's defense minister, said the missile flew roughly 300 kilometers, reaching a maximum height of 550 kilometers before landing in waters outside Japan's exclusive economic zone, which stretches 200 nautical miles (370 kilometers) from its shore.
Kishi described it as "unacceptable". "This launch comes at a time when the international community is dealing with Russia's invasion of Ukraine, and also when the Beijing Paralympics are being held," he said. 
"The significant pace at which North Korea is developing its missile-launching technology is not something our country and the surrounding regions can overlook," Japan's defense minister said.https://t.co/0SdcLCNEzV

— Globalnews.ca (@globalnews) March 5, 2022
"The significant pace that North Korea is developing its missile technology is not something our country and the surrounding regions can overlook," he noted, adding that Tokyo had expressed its displeasure with the decision through diplomatic channels.
The test was also confirmed by the South Korean military, which said a suspected ballistic missile was launched from Pyongyang's Sunan area eastward into the waters dividing the Korean Peninsula and Japan. The missile had flown roughly 270 kilometers at a top height of 560 kilometers, according to reports.
The Indo-Pacific Command of the US military said it was "consulting closely" with Seoul and Tokyo over the launch and asked Pyongyang to "refrain from further destabilizing acts." 
Japan's Concerns 
The launch on March 5 occurred after North Korea completed "an important test" on February 27 in preparation for the development of a military spy satellite. That test was undertaken from the Sunan area, covering around 300 kilometers and reaching a maximum height of 600 kilometers.
Since the beginning of the year, North Korea has launched multiple missiles, and Kishi previously stated that the country is rapidly developing ballistic missile capabilities. North Korea, according to Kishi, is a threat to Japan's, the region's, and the international community's security.
The high pace of missile launches raises questions about Japan's current defense capabilities and whether it can rely on the United States to intercept a possible North Korean missile assault.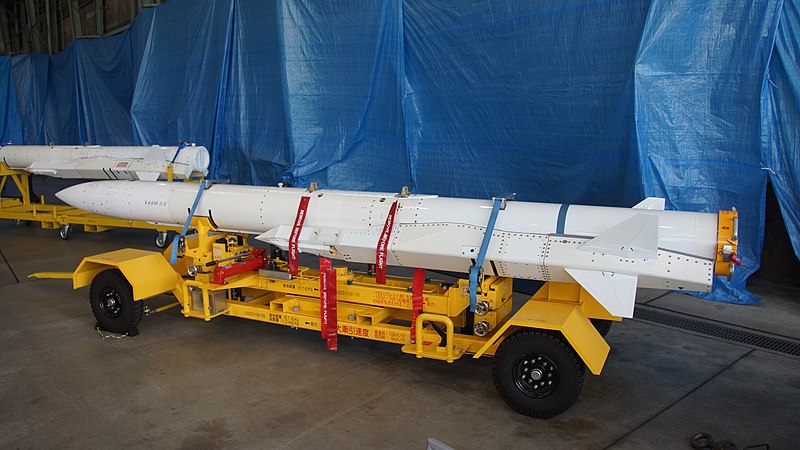 Last year, Prime Minister Fumio Kishida was believed to have explored options for providing Japan the power to strike enemy bases, citing concerns over North Korean and Chinese threats. 
Japan is considering expanding strike capabilities to go along with its missile defense shield, largely to boost deterrence and prevent North Korea from attacking, as previously reported by EurAsian Times.
Given that both China and North Korea have over 1,000 ballistic missiles in their inventories, security analysts and members of Japan's SDF have expressed skepticism about Japan's capabilities to attack an enemy base.
A retired Japan Self-Defense Force officer previously told Nikkei Asia, "Japan's counterattacks need to wipe out North Korea's missile capabilities to the point where the enemy gives up on the second phase of an attack." 
A Message To The US?  
The tests conducted by North Korea earlier this year included a hypersonic missile and the firing of an intermediate-range missile capable of reaching Guam. The intermediate-range missile has a range of 5,000 kilometers, placing all of Japan and the US territory of Guam within striking distance, according to Tokyo. 
It was the first time since November 2017 that such a test had been conducted. Key US military bases are located in both Japan and Guam, which would be used in the event of a  conflict in the Korean Peninsula.
Experts predict North Korea will boost the pace of weapon tests in the coming months even as the United States remains occupied with Russia's invasion of Ukraine and rivalry with China in the Indo-Pacific region.
North Korean leader Kim Jong-un held a ruling Workers Party conference last month during which Politburo members and the executive committee made a vague warning to restart nuclear and ICBM testing. In 2018, Kim unilaterally halted the tests to engage in diplomacy with then-President Donald Trump. 
However, following the failure of Trump and Kim's second meeting in February 2019, negotiations have stalled. North Korea's requests for sanctions relief in exchange for the demolition of an old nuclear site, which would have amounted to a partial surrender of its nuclear capability, were rejected by the United States at the time. 
President Joe Biden has consistently stated that his government has no "hostile intent" toward Pyongyang and is ready to meet "unconditionally" with a goal of "complete denuclearization of the Korean Peninsula".
However, Kim has shown little interest in Biden's pitch, dismissing US efforts as a "petty trick."
According to experts, the North Korean leader has no intention of giving up his nuclear arsenal, which he feels is essential to his regime's existence. Instead, he has instructed his regime to redouble its efforts and prepare for a "long-term confrontation" with the US.
Any military operation, that has often been contemplated, remains extremely dangerous due to North Korea's nuclear factor. Experts believe had Ukraine retained its nuclear weapons, the situation in the country would have been totally different.