Less than a week into the Taliban's frenzied takeover of Afghanistan, the gigantic C-17 Globemasters have been in the global limelight for conducting record-breaking evacuation from the Afghan capital – Kabul. 
With all hopes staked on rescue operations, and difficulty in evacuations consistently increasing due to growing military pressure from the Taliban, the US and Germany have taken an unconventional deployment decision.
Deployment Of Combat Helicopters
The US' 160th Special Operations Aviation Regiment (SOAR), better known as 'Night Stalkers', had a small presence, limited to a couple of helicopters in Kabul on August 15.
However, their numbers have significantly increased, especially with the recent deployment of a contingent of at least 8 AH/MH-6 'Little Birds' along with specially modified MH-60 Black Hawks and MH-47 Chinooks.
All of these are choppers, with the latter two being larger types and the Little Birds being compact helicopters.
The US military also sent a request to the German army, the Bundeswehr, which then deployed two of its Airbus H145M helicopters via Airbus A400M cargo planes.
Germany's head of the Bundeswehr, Inspector General Eberhard Zorn said that these compact choppers offered greater maneuverability and were required for urban operations. The specifications and features of all these high-tech aircraft make them extremely suitable for evacuation operations.
What's Their Actual Role?  
The German Air Force's H145M, manufactured by Airbus, is a battlefield support helicopter. The special ops chopper has a compact airframe that allows it to operate comparatively better in dense urban areas while keeping a low profile. 
The H145M can cruise at just over 130 knots thanks to its pair of Turbomeca Arriel 2E engines. This versatile aircraft can also be reconfigured within minutes to act as a troop transport or to a search and rescue mission with rescue hoist and stretchers, or to an armed helicopter with weapons and ballistic protection.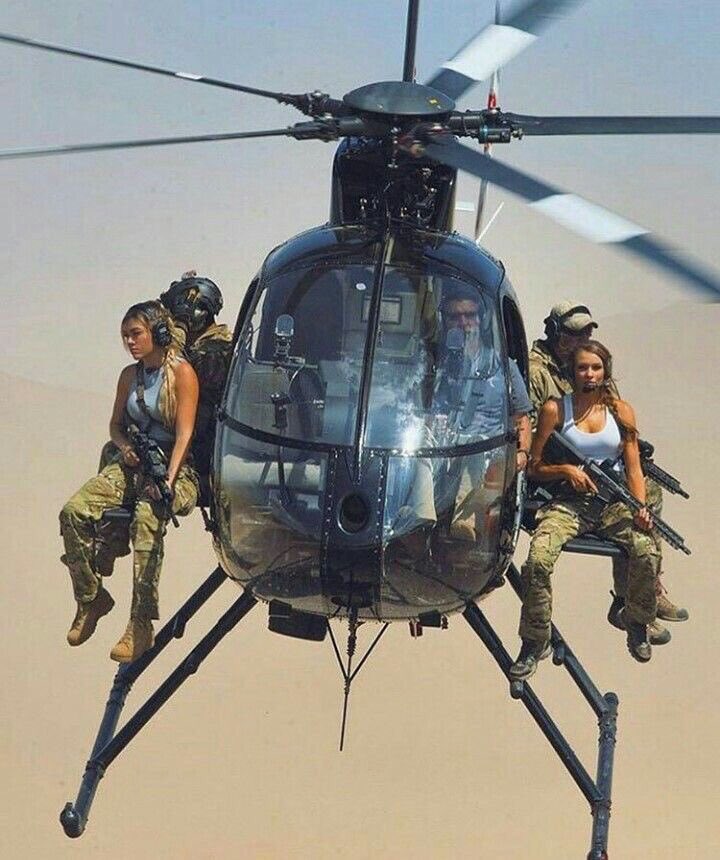 It is especially suited to operate in sand and dust and at altitudes of up to 6,000 feet, offering a variety of deployment opportunities even in such conditions.
The standard Airbus model of H145M comes with a glass cockpit and modern systems. Additionally, the German helicopters have added features such as warning sensors and dispensers and provisions for fast-roping equipment. It can be armed with 7.62mm Minigun Gatling-type machine guns.
The US' Little Birds have a range of 430 km and can cruise at a speed of 490 knots. While the AH-6M is equipped with lightweight pylons for loading weapons such as M134 miniguns, M260 FFAR rocket pods, AGM-114 Hellfire laser-guided anti-tank missiles, GAU-19 .50 cal 3-barrel Gatling guns, the MH-6M is designed for insertion and extraction operations.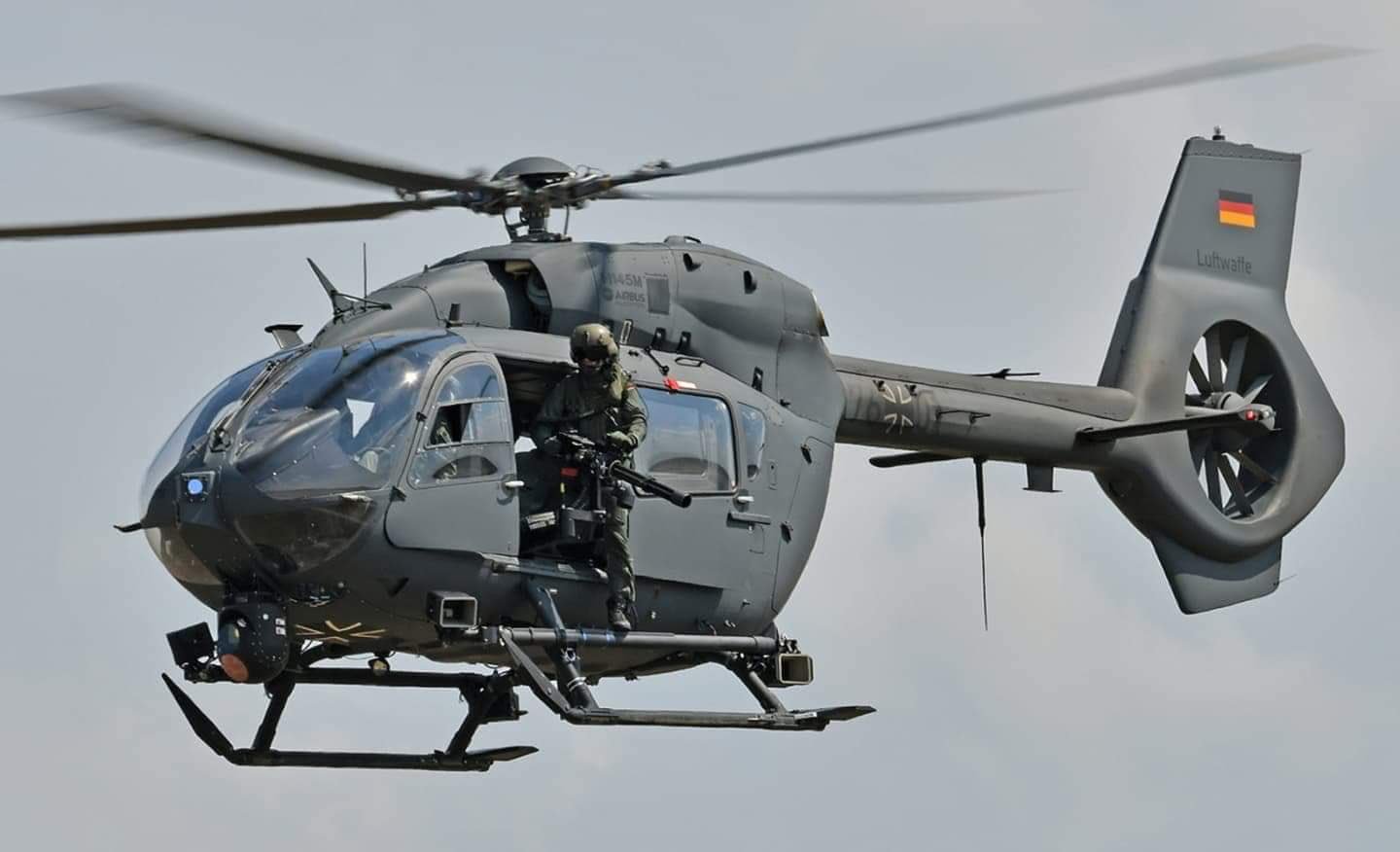 It has specialized equipment such as external personnel pods, fast rope insertion, and extraction gear, and winch and hoist systems. This chopper can maneuver into tight urban spaces and evacuate stranded people quickly.
The Night Stalkers manning these aircraft are one of the most talented pilots at the disposal of the US armed forces and are capable of taking on and succeeding at some of the most difficult and tricky missions that there are.
What They Are Doing In Afghanistan?
The situation in Afghanistan has become extremely difficult to navigate as people stuck in Kabul aren't able to make it to the Hamid Karzai International Airport due to the huge amount of risk involved in traveling in an area that has now completely fallen under the control of the Taliban.
Bigger aircraft and land vehicles are not specially designed to navigate the urban landscape of the area quickly. Heavy weaponry and the use of drones and bombers to employ missiles and laser-guided bombs are extremely tricky, and almost improbable, in a situation where the forces are completely surrounded by enemy fighters as well as civilians.
There is an immense risk of collateral damage as well. These high-tech choppers deployed by Germany and the US are not only able to navigate deftly amongst the dense areas of Kabul sprawled with residential buildings, but they are also extremely quick and adaptable.
The weapons, such as 7.62mm and .50 caliber machine guns, that are fitted inside these choppers can aim and fire with surgical precision.
While there isn't much clarity on who the US' evacuation and rescue missions will target, the German government has said that it is working towards assisting both German nationals and other people at risk.
It has been reported that the German plan of action is to employ their compact helicopters to extract individuals from Kabul and drop them to safety at the Hamid Karzai International Airport, although, no government comments on how exactly the Germans will use their choppers have been released.
In the midst of all this, the threat of Taliban interference with these missions, possibly leading to the situation escalating into a much more serious one, still remains. Despite the unconventional deployment of these advanced choppers in Afghanistan, the potential net impact on the evacuation and rescue operations remains to be seen.
— Written by Shreya Mundhra/EurAsian Times Desk
More @ EurAsian Times