A MiG-31 fighter jet has crashed in Russia's Leningrad region, but the crew managed to eject, the Western Military District said on Friday.
"On April 8, a MiG-31 aircraft crashed in the Leningrad region during a planned training flight. The crew ejected," the military told reporters.
Three Mi-8 helicopters of the search and rescue service were sent to the scene.
"The plane crashed in a deserted place, there is no destruction on the ground. According to preliminary information, a technical malfunction could have caused the accident," the military district added.
Earlier last year, representatives of the Sokol aircraft plant reported to Deputy Defense Minister Aleksey Krivoruchko that the combat effectiveness of Russia's MiG-31 interceptors will triple after repair and upgrade.
Krivoruchko, during a working trip to Nizhny Novgorod, visited the Sokol aircraft plant, where he examined the production facilities of the enterprise, and checked the progress of repair and modernization of MiG-31 fighters, and also held a meeting on the implementation of the state defense order.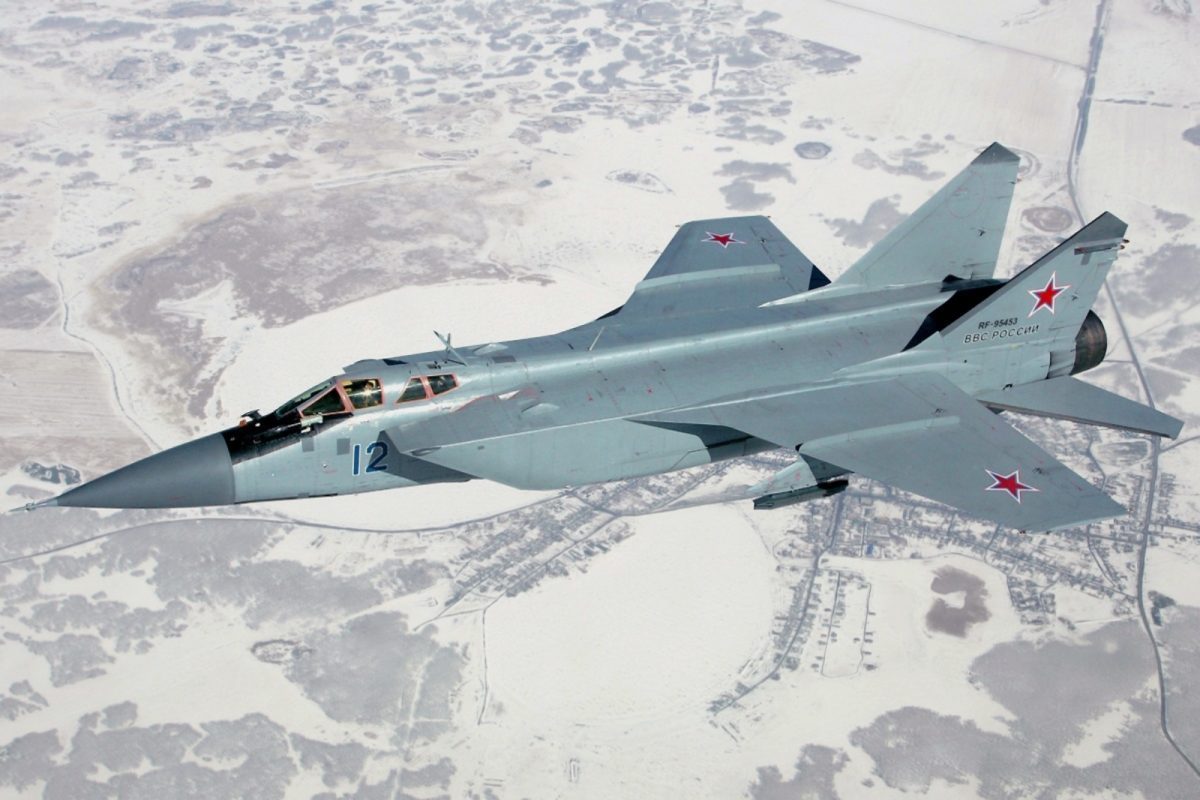 The overhaul makes it possible to achieve practically trouble-free operation of the aircraft in service, the plant's representative said.
"And the modernization, which is carried out with the complete replacement of onboard radio-electronic equipment with modern samples and provides for the use of modern aviation weapons, approximately triples the combat effectiveness of the aircraft," he said.
At present, the main task of the Sokol plant is overhaul with deep modernization of the MiG-31 interceptor fighters, which has been underway since 2007.
Earlier, Russia had stationed its MiG-31K 'Foxhound' fighter jet armed with a Kinzhal hypersonic land-attack missile in Kaliningrad along the Baltic Coast.
The Kh-47 Kinzhal ("Dagger") missile, which can be seen on the MiG's belly, has an estimated range of 1,240 miles. The missile is capable of carrying either a 1,100-pound fragmentation warhead or a 500-kiloton nuclear warhead, which is 33 times more powerful than the Fat Man bomb used on Hiroshima.