Turkish defense company Baykar has recently supplied armed drones to the United Arab Emirates, authenticating that the former 'rivals' have now bridged their differences, Reuters reported. 
According to two Turkish officials who spoke to Reuters, the UAE has already acquired 20 drones this month, and more are anticipated to be purchased.
The demand for Turkish drones has increased dramatically in the international market after their successful deployment in several conflicts. The Turkish combat drones have made global headlines for destroying Russian weaponry and obliterating hundreds of its armored vehicles in the ongoing Ukraine war. 
The Turkish drones are armed with laser-guided armor-piercing bombs, which have been successfully employed in conflicts in Syria, Ukraine, and Libya (where UAE-backed forces also took part). 
The report also said that senior Turkish officials admitted that Ankara had delivered drones to the United Arab Emirates, but the UAE was looking for more.
The latest development came days after it was reported that the United Arab Emirates is in talks to buy 120 TB2 drones from Turkish drone manufacturer Baykar. Ankara and Abu Dhabi reconciled last year amid rising regional security threats from Iran and its proxies. 
In November 2021, UAE President Sheikh Mohammed bin Zayed Al Nahyan (MBZ) traveled to Ankara, which marked a significant step toward mending issues. Following that, President Recep Tayyip Erdogan went to the UAE in mid-February.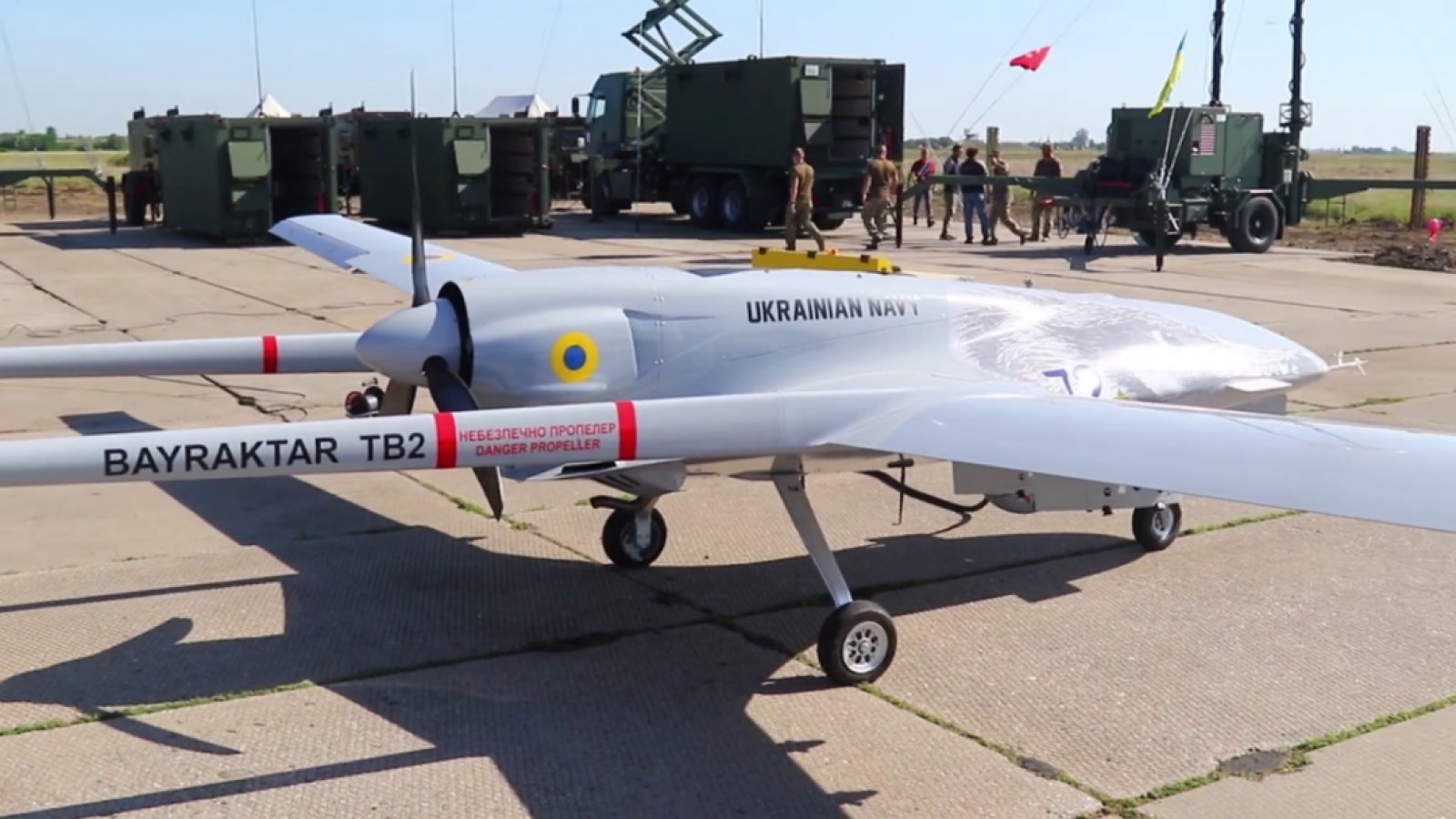 Meanwhile, experts believe that the prospects of Gulf investment flows and foreign currency assistance have been a primary goal of the political reconciliation for Turkish President Erdogan. 
Emirati businesses intend to invest billions of dollars in Turkish companies. Earlier this year, Turkey and Abu Dhabi agreed on a $5 billion currency swap. The two countries have also started talks on a free trade agreement.
The UAE witnessed drone attacks on its oil installations and cities, which are thought to have been perpetrated by Iran-supported forces. Saudi Arabia, another Gulf state, is also facing similar challenges with Iranian-backed Houthi rebels in Yemen. 
One of the sources claimed that Riyadh was in talks with Ankara to purchase Baykar's Bayraktar TB2 drones. The source said that Saudi Arabia also desired to establish a facility to manufacture them. 
Growing Demand For Turkish Drones
Baykar could reportedly provide TB2s to 22-24 countries, and the company's CEO, Haluk Bayraktar, estimated earlier this month that exports would make up almost all of the company's revenue this year.
The company has already built more than 400 TB2s and is currently working to boost its capacity, which it hopes to do in part via a plant in Ukraine.
The CEO of Baykar previously stated that the company is presently able to produce close to 200 Bayraktar TB2s annually. The business, however, now plans to raise production capacity to 500. 
The only other production facilities for the corporation outside of Turkey are currently under construction in Ukraine. Nevertheless, the military export industry in Turkey is flourishing, thanks to Bayraktar TB2 drones.
In August, CEO Haluk Bayraktar said that the company was currently producing 20 Bayraktar TB2 drones per month and that its order book was filled for the next three years.
"There are requests for armed drones from many countries and regions," a senior Turkish official told Reuters. "Some countries that have bought them are making additional demands. They are very satisfied with the results… but it is technically not possible to meet all demand."
Turkish drones, according to the Reuters report, are less expensive and have fewer export restrictions. Even though they cannot compete with the US and Israeli UAVs, they can outperform the Chinese or Iranian drones that Russia is using in Ukraine.
"The Iranian drones, Shahed and Muhajir, have some of the characteristics of, but not the real-time processing and accuracy of the TB2s," the report said, citing a source. "The Saudis and the UAE want to dismantle the effectiveness of the Iranian drones. If they get the TB2, they will be able to stop the flow of Iranian drones."
The latest report indicates that military cooperation between the UAE and Turkey is expanding. It also demonstrates the rising popularity of Turkish drones, which could result in more international orders for the country's defense industry.