Despite the fact that Unmanned Aerial Vehicles (UAVs) have taken center stage in the Russia-Ukraine conflict, Unmanned Surface Vessels (USVs) have also been playing an important role, most notably in assaulting the port of Sevastopol, home to Moscow's decorated Black Sea Fleet. 
Early on March 22, a drone attack on the port of Sevastopol on the Crimean Peninsula was reportedly "repelled" by the Russian Navy, as reported by the EurAsian Times.  
In a recent interview with Channel 24, Alexander Musienko, the director of the Center for Military-Legal Studies, talked about the advantages of the deployment of marine drones over aerial drones. 
Surface unmanned vehicles can carry out powerful strikes and exert psychological pressure on Russians, Musienko said. 
He believes that surface drones are an important aspect of the conflict in Ukraine and that other militaries will benefit from Ukrainians in the future by studying these technologies. 
First of all, Musienko emphasized producing marine drones is simpler and less expensive than producing warships, allowing Ukraine to conserve resources. 
He mentioned a second, but no less important, advantage: the rapid speed of production, which means that the arsenal of Ukrainian forces will be restocked quickly.
Imagine a time when technological advancements mean that it may not always be necessary to build a submarine or an expensive ship, costing several tens of millions of dollars, but that a drone may be employed in its place, the military expert said. 
He further noted that surface drones are advantageous in combat because of their small size, speed, and ability to operate covertly. The high striking effectiveness should also put the Russians under psychological pressure.
Yet, surface drones can't replace warships. But they have a good chance of contributing significantly to the defense system in case of an encounter with the Russian Federation's Black Sea Fleet.
From an economic standpoint, the surface drone industry has more promise than UAVs, according to Alexander Musienko. Ukraine has already demonstrated its capability to produce such drones and target Russian assets.
Musienko underlined that Ukraine needs to advance the manufacturing of maritime drones either on its own or with assistance from Western allies.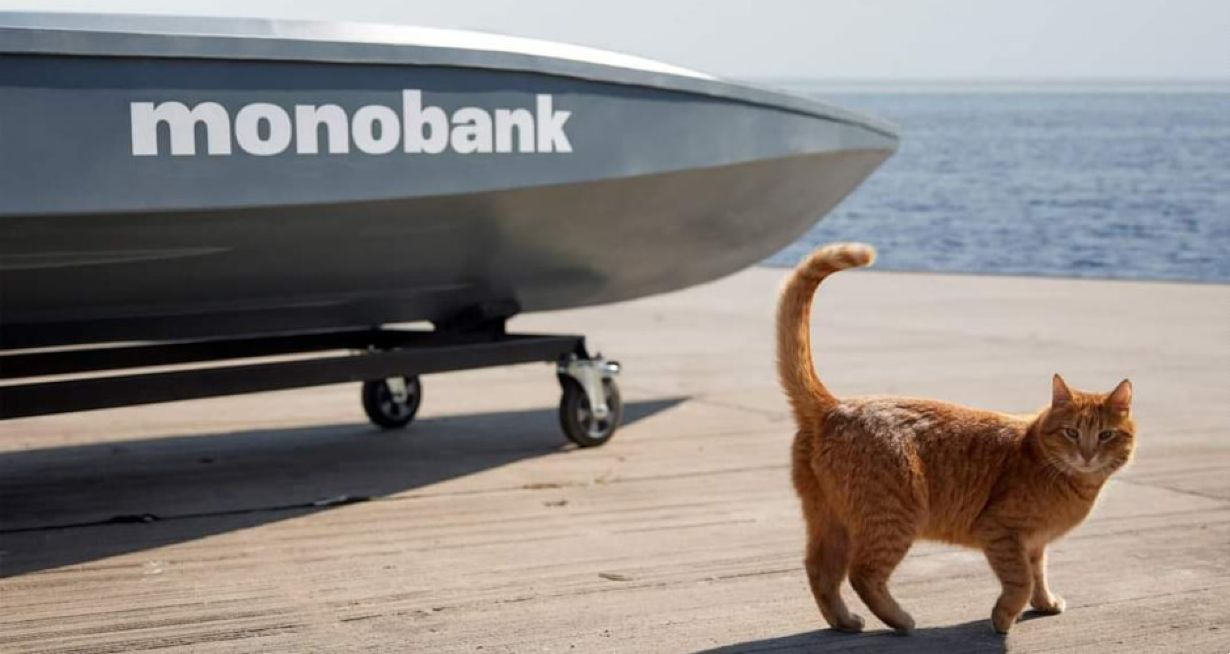 Uncrewed Boats In Ukraine War
The Ukrainian uncrewed surface vessels and aerial drones recently targeted the city of Sevastopol on the Crimean Peninsula. 
Social media users posted videos of a huge blast, what seemed to be an object near the harbor entryway. The assault on Sevastopol was just the most recent in a long line of Ukrainian attacks on the peninsula. 
In November 2022, Russian media reports alleged that a Ukrainian "Kamikaze" drone attack took place on Sheskharis Harbor in the Russian Black Sea port of Novorossiysk. 
It has been commonly assumed that the SpaceX Starlink technology was used to manage Ukraine's USVs beyond the visual range. But business founder Elon Musk has now chosen to restrict Starlink's function because he is reportedly concerned about the "escalatory effect" of Kyiv's USV strikes.
There are additional ways that these drones might be used, such as autonomously navigating to their target region and being remotely controlled by someone nearby the target within line of sight. 
Ukraine has already unveiled its plans to build a fleet of 100 Kamikaze USVs. Meanwhile, it appears that a fresh batch of Ukrainian USVs is under development.
On March 22, Ukrainian volunteers Serhii Sternenko and Ihor Lachenkov shared images of the USVs on Twitter. According to the Ukrainian defense industry, the pictures depict two drones with the names "Bakhmut" and "For Raccoon."
Що відбувається на фото:
Тільки неправильні відповіді pic.twitter.com/Wdj8JC4tJl

— Igor Lachenkov (@igorlachenkov) March 22, 2023
The organization alleged, "Presumably, [the] drones have a warhead and will be used as strikes against Russian naval targets." It is unknown, though, whether the USVs are even currently in use. 
The importance of these UAVs for Ukrainian security has also previously been highlighted by the Ukrainian Navy. 
Vice Admiral Oleksiy Neizhpapa, Commander of the Ukrainian Navy's Naval Forces, contended that these naval drones have already shown themselves to be effective and have the potential to change the course of events in the Black Sea.
Neizhpapa further emphasized that these USVs are capable of engaging in coastal surveillance, escorting commerce ships, defending bases, and preventing amphibious operations. 
The development of these drones is unquestionably a turning point in naval warfare. Other navies are aggressively working to expand their uncrewed and autonomous capabilities since they do not want to fall behind in this domain.