The year 2022 is expected to see multiple lunar missions. The majority of these missions are part of NASA's multi-billion-dollar Artemis program, which aims to send astronauts to the moon later this decade and perform routine science missions on its surface in preparation for future trips to Mars.
This year, US space agency NASA will begin its Artemis program. It will send the first female astronaut to the moon, as well as the required equipment and materials to maintain a long-term presence on the lunar surface with the help of other partners. They will be used by future astronauts who travel there.
India, Japan, Russia, and South Korea will also launch their respective moon missions in 2022. Besides these, a number of other countries and businesses are planning to launch satellites into Earth's orbit this year.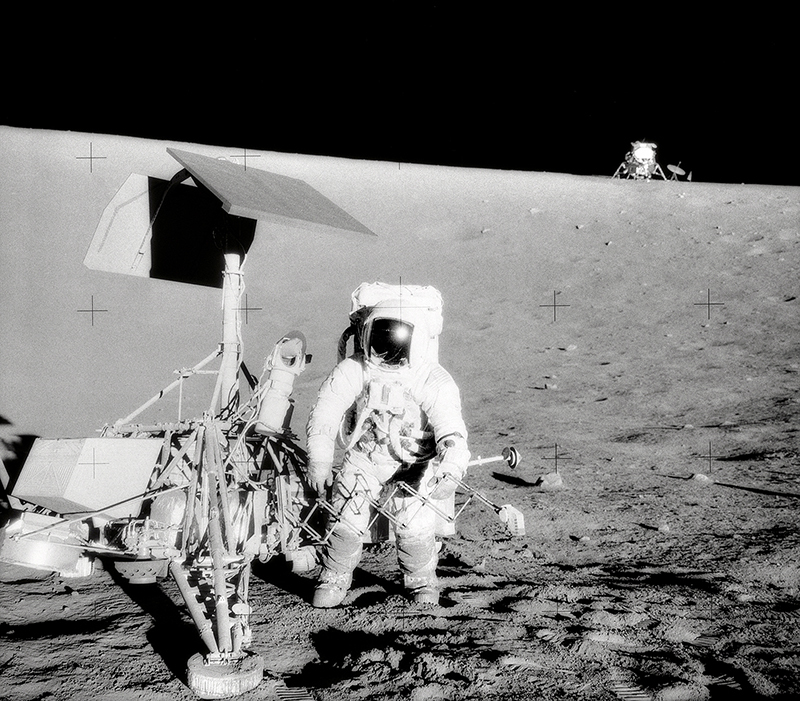 On the other hand, the two biggest American adversaries have decided to come together for a lunar mission. China and Russia have announced a collaborative effort to build a lunar base by 2027, eight years earlier than initially intended, in parallel to America's $100 billion Artemis mission to send humans to the moon by 2025, as previously reported by the EurAsian Times. The preparations for this base could be expected to begin soon.
As per space experts, most of the lunar missions will be unmanned and could deliver the critical materials to live on the moon, so that within a decade, humans can start living on the moon. Along with this, there is also a plan to build a Lunar Space Station.
But this will not be the ultimate objective of these missions. Actually, this will be the first step in the plan to step on Mars. Dr. Zoë Leinhardt, an astrophysicist at the University of Bristol told BBC – this year will witness a new type of space race and the names of many more countries will be added to this list.
Most of these will be lunar exploration missions, but there will be some whose purpose is bigger than a long stay on the moon. Linhart says, "Some missions are intended as a first step towards a larger project. A mission to the Moon will not only be an opportunity to prove some new concepts but it will also be an opportunity to test new space technology and partnerships."
America's Artemis For Moon & Beyond!
NASA plans to construct an Artemis base camp on the moon where astronauts will be able to reside and will serve as a space gateway. It will be equipped with a cutting-edge mobile house and a rover, allowing for an unprecedented moon exploration adventure. This will aid in the preparation for landing on Mars in the future.
The Space Launch System (SLS), NASA's most powerful rocket to date, will be involved in this mission. It will fly the Orion spacecraft to the moon and test the vehicle that will land the crew there.
Furthermore, NASA's $2.6 billion Commercial Lunar Payload Services (CLPS) effort will kick off a huge program of robot flights as part of its preparations to construct a lunar colony.
The first expeditions to the moon will take place this year, and will include sending a flotilla of robot spacecraft there. These probes, which are being built by private businesses with NASA support, will try to map subsurface water deposits, research the moon's deep interior, and deploy robot rovers to survey the lunar surface.
The information gathered under the Artemis program will be used to build the gateway. "The Gateway will be a space station near the moon that will provide the necessary support for humans to stay on the moon for an extended period of time."
SpaceX has received a $330M contract with NASA to launch two key pieces of a future moon station called Gateway. It's part of the Artemis space program's mission to 'establish a sustainable human presence at the Moon' ? pic.twitter.com/DOeqgLoA3O

— NowThis (@nowthisnews) February 12, 2021
Dr. Hannah Sargent, a planetary scientist at the University of Central Florida, claims that walking on the moon is only the first step toward achieving a major goal.
"The robotic mission to be completed on the moon will be the beginning of a big plan. On the basis of this, later preparations will be made to send a space station near the moon, a base camp in the moon and later to send humans to Mars," she told the BBC.
So, it could be comprehended that the American Artemis mission is a part of a much bigger plan. It will start from sending unmanned missions to ultimately establish a base that will skateboard it to Mars.
China-Russia Lunar Base
The International Lunar Research Station (ILRS), a collaborative moon station between China and Russia, will house experimental research facilities for a variety of scientific purposes, including moon exploration, moon-based observation, research experiments, and technology verification.
The China-Russia joint moon base plans may be interpreted as a response to their exclusion from the US Artemis Accords, which aim to progress the Artemis Program with the support of its allies, as previously stated by EurAsian Times.
The moon is thought to hold considerable deposits of silicon, rare earth metals, titanium, aluminum, water, precious metals, and Helium-3 in terms of economic benefits. Furthermore, the technologies created for a long-term lunar presence may find regular economic application in the future.
States protecting their lunar assets may deploy anti-satellite or anti-spacecraft weaponry, or use the moon as a gravitational point to deploy military satellites or spacecraft that would be undetectable by standard space surveillance. This could be the major reason behind this collaboration given that both Russia and China have a common adversary and militarization of space remains an inevitable precedent.
Russia's Flight To Moon After 4 Decades
Apart from this collaborative effort, Russia has its own plans for lunar landings in 2022. The Luna-25 lander will descend on the moon in July, according to the Russian space agency Roscosmos, as quoted by TASS. This is going to be a completely self-contained lander.
Lev Zeleny, scientific director of the Space Research Institute of the Russian Academy of Sciences, confirmed the postponement of the launch of the long-awaited #Luna25 mission to July 2022. It will be first Russian mission to the Moon since 1976. https://t.co/EgSaM0skjz pic.twitter.com/tlDen1TBFE

— Katya Pavlushchenko (@katlinegrey) October 11, 2021
It will be Russia's first lunar mission in 45 years. Following that, Moscow is planning to launch Luna-26 in 2024, Luna-27 in 2025, and Luna-28 in 2027-28, stated BBC.
India's Chandrayaan
The Indian Space Research Organisation (ISRO) is set to launch the ambitious Chandrayaan-3 mission in the third quarter of 2022. ISRO chief K Sivan had said, "We are working on it."
It has the same configuration as Chandrayaan-2 but will not have an orbiter. The orbiter launched during Chandrayaan-2 will be used for Chandrayaan-3 as well. With that, we are working on a system and mostly the launch will be next year in 2022."
The mission, which was supposed to be launched in 2021, got delayed due to Covid related lockdowns.
The Chandrayaan-3 builds on the findings of the first Chandrayaan mission, which was launched in October 2008 and found indications of water on the lunar surface.
The third lunar mission arrives two years after Chandrayaan-2 crashed into the moon's far side. While the lander and rover crashed, the orbiter is still hovering above the lunar surface and will be used by ISRO for Chandrayaan-3 as well.
The rover will send images of the moon to Earth, which will aid in the knowledge of the moon's surface. Chandrayaan-3 will also be used to land a rover on the dark side of the moon. Snow and significant minerals are thought to be present in this area, according to BBC.
Japan's Smart Lander 
In April this year, the Japanese Space Agency (JAXA) plans to place a lander on the moon. Landing technologies on the moon will be tested with this mission, dubbed Smart Lander Falk Investigating the Moon (SLIM).
The Facial Recognition System will be used by this mission to collect data about the moon's craters. It will also reportedly have an X-ray Imaging and Spectroscopy Mission (XRISM) space telescope.
Using the commercial HAKUTO-R lander, the Japanese business ispace will send a miniature rover to the moon for the Japan Aerospace Exploration Agency (JAXA), stated Space.com.
Check out our Lunar Lander Orbitisim! #hakuto_r pic.twitter.com/22UQLKX2Oh

— HAKUTO-R (@HAKUTO_Reboot_e) October 7, 2018
The rover will be used by JAXA to take photographs of the moon and collect data on lunar dust, which is a corrosive substance that is tough on people and machines, according to the space agency.
It looks that JAXA's "transformable lunar robot" will be the second one carried on ispace's inaugural trip, since the company revealed last month that it would also send a rover from the United Arab Emirates, named Rashid, to the moon.
If its mission is successful, the UAE will join a small group of nations that have successfully soft-landed spacecraft on the moon — the US, Russia and China.
S. Korea's First-Ever Flight To Moon
Korea Pathfinder Lunar Orbiter (KPLO), a box-shaped satellite, will be South Korea's maiden venture to the moon as Seoul wants to improve its technical know-how for executing space missions, according to The New York Times.
The spacecraft, developed by the Korea Aerospace Research Institute, is set to launch in August 2022 on SpaceX's Falcon 9 rocket and arrive in lunar orbit by December. It will spend a year exploring the geology of the moon and studying the chemical makeup of lunar dirt from afar.
A Lunar Terrain Imager will be carried by the satellite, which will scan potential landing locations for a future South Korean robotic lunar lander mission.
NASA chose nine experts to join KPLO's science team in March 2021 to help improve the mission's scientific output. On KPLO, NASA and South Korea will also test a type of interplanetary internet that should withstand communications outages. NASA is also assisting with mission planning, deep-space communications, and navigational technologies.
Like the space activities of 2021 were dominated by robotic missions to Mars and developments in space tourism, the moon is likely to stand out in 2022.
Numerous firms and governments, a few of which were listed above, are all set to launch moon-bound spacecraft this year. These missions will set the tone for future space objectives and lead to enhanced exploration of the moon and pave the way for future missions and collaborations.