US defense giant Lockheed Martin has again pitched its F-21 fighter aircraft for India's exclusive use while portraying it as the most suitable aircraft for the Indian Air Force.
The company has already stated that if the Indian Air Force (IAF) placed an order for 114 jets valued roughly at $18 billion under the MMRCA 2.0, the F-21 fighters will not be sold to any other country.
As reported earlier by EurAsian Times, Lockheed is eyeing a fighter jet deal with the IAF, and has expressed interest in establishing a maintenance, repair, and overhaul (MRO) facility in the country. Lockheed is competing with some of the best global aircraft manufacturers for this lucrative Indian Air Force contract.
According to the latest media reports, William Blair, Vice President and Chief Executive of Lockheed Martin's India operations, re-pitched their F-21 fighter plane, claiming that it is particularly configured to meet the IAF's needs and is the best option in the force's quest for 114 new fighter jets.
He added that the corporation is ideally positioned to collaborate with Indian companies in fields such as unmanned platforms, artificial intelligence, quantum computing, and machine learning.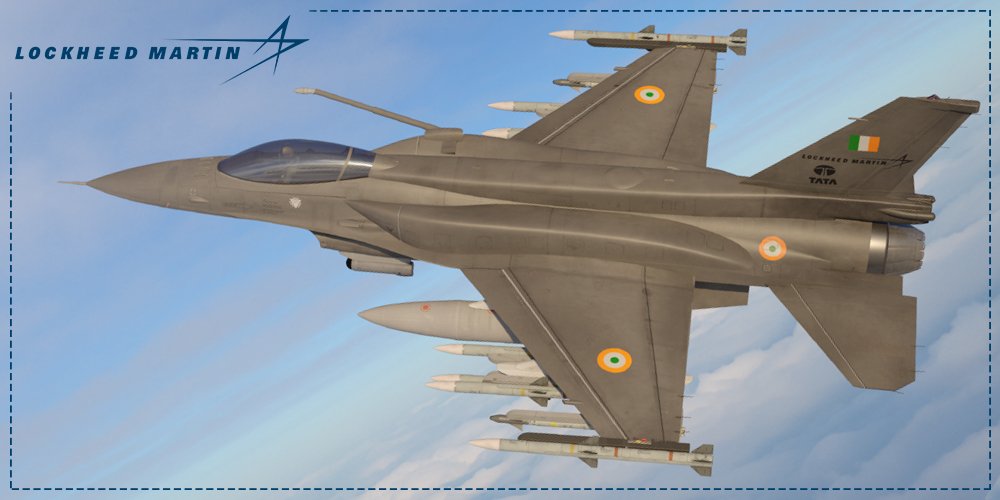 Lockheed has agreed to produce the aircraft in India with the Tata group, and has committed not to sell the F-21 to any other country, provided the multibillion-dollar sale is secured.
If the company wins the deal, Blair said the company will concentrate on the highest level of indigenization in the plane and set up the manufacturing plant in India for the export market as well.
In an interview with the Indian news agency, PTI, Blair said that the "company is already mobilizing actively through its joint ventures to build capability and begin delivering ahead of requirements", just as it did with the C-130J program.
He said Lockheed believes in the highest degree of indigenous content and that the proprietary production line would maximize export potential. Last week, the company conducted a two-day conference in Bengaluru with nearly 300 of its suppliers and partners to consolidate its presence in India's aerospace and defense sector.
India's Fighter Jet Contract 
The Indian Air Force submitted an RFI (Request for Information) or initial tender over two years ago to purchase 114 jets for roughly $18 billion, regarded as one of the world's largest military procurements tenders.
Lockheed is also trying to cooperate with Indian industries to address the country's needs for new-age military technologies and platforms in the land, sea, space, and cyberspace domains, according to Blair.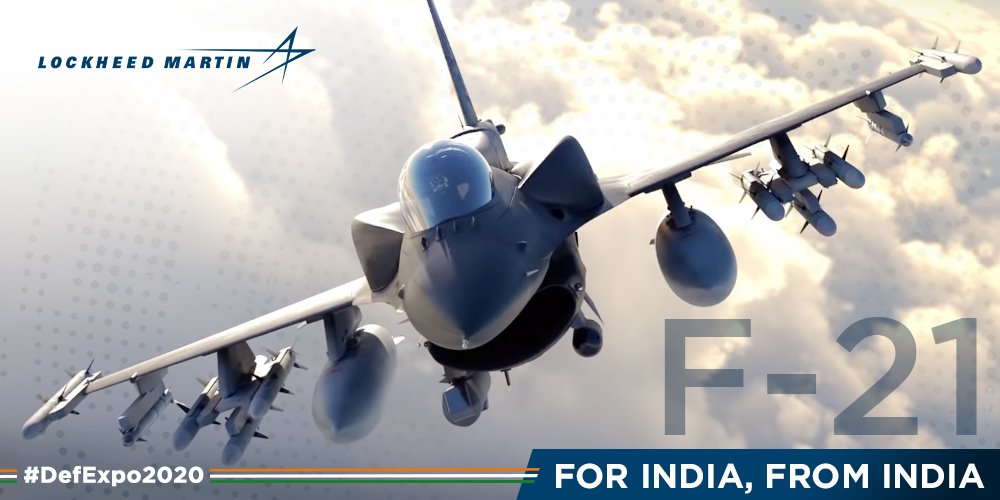 He also highlighted an upswing in India-US strategic ties, claiming that the signing of foundational agreements like the LEMOA (Logistics Exchange Memorandum of Agreement), COMCASA (Communications Compatibility and Security Agreement), and BECA (Basic Exchange and Cooperation Agreement) laid the groundwork for deeper defense cooperation between the two countries.
F-21 To Face Stiff Competition
Although the F-21 is an upgraded version of the F-16, it contains many of the same features as the F-16V, which has been sold to Bahrain, Greece, Slovakia, South Korea, and Taiwan.
Lockheed Martin is aiming to make this sale sound appealing to India, however, it is up against fierce competition from other manufacturers from the United States, Europe, and Russia, all of whom are promoting their latest fighter jets for this massive deal.
The Indian Air Force has only 30 fighter squadrons against a sanctioned strength of 42 squadrons. On February 26, 2019, Indian planes crossed the Line of Control, the de facto border with Pakistan, and destroyed a terrorist training camp near Balakot.
In retaliation, Pakistani F-16s and other jets also crossed the border a day later to target Indian bases. According to the Indian government, an IAF MiG-21 engaged the Pakistanis fighter jets and shot down one plane.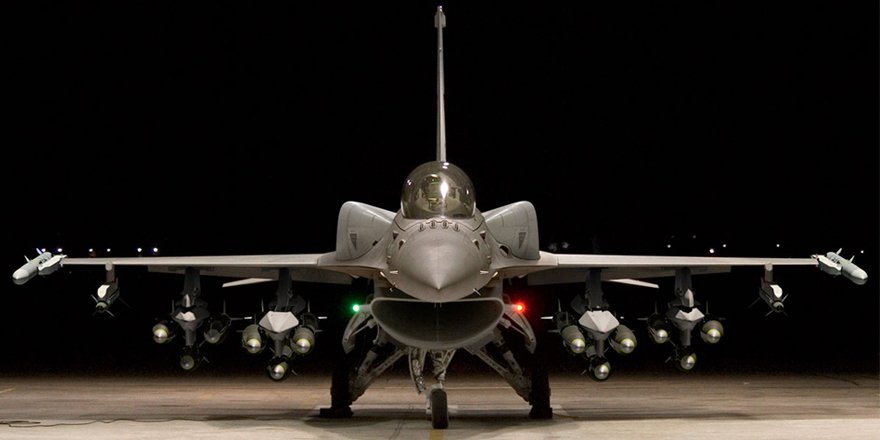 Lockheed Martin will also have to explain to the Indian government how IAF's MiG-21 bison managed to destroy the company's product — the Pakistan F-16. No wonder, Lockheed Martin is aggressively marketing the F-21 as a new fighter jet that it says will help increase IAF's capability.
Perhaps, giving it a new set of upgrades and projecting it as a new aircraft with a lot of indigenous components could be a solid tactic for the company to ally India's concerns.
Combat Proven, Future Ready, and still called the F/A-18 Super Hornet. 😉
Catch them here at #AeroIndia2019
MORE: https://t.co/348oYdTR3L pic.twitter.com/cbIHRCeHco

— Boeing India (@Boeing_In) February 21, 2019
In addition, During Aero India, another US aerospace company, Boeing, took a dig at Lockheed Martin. Boeing tweeted, "Combat Proven, Future Ready, and Still Called the F/A-18 Super Hornet," mocking Lockheed Martin's new F-21 fighter, which many are considering the rebranded version of the F-16.
Is Rafale The Likely Winner?
As earlier reported by Eurasian Times, Air Marshal Chopra (Retd) remarked that French-made Rafale still had an advantage over the Eurofighter, which had previously been routed by the French multi-role fighter.
In addition, Air Chief Marshal V.R. Chaudhari, the chief of the Indian Air Force, has claimed that the IAF is pleased with the aircraft's capabilities, but he declined to comment on whether it will be the top contender for the 114 Multi-Role Fighter Aircraft (MRFA) deal.
Last year, then-Air Chief Marshal R.K.S. Bhadauria had stated for the first time that the purchase of two more Rafale fighter jet squadrons was being considered. Although countries such as France and Egypt have already operated Rafale planes, the ones delivered to India are carefully modified to match the IAF's current needs.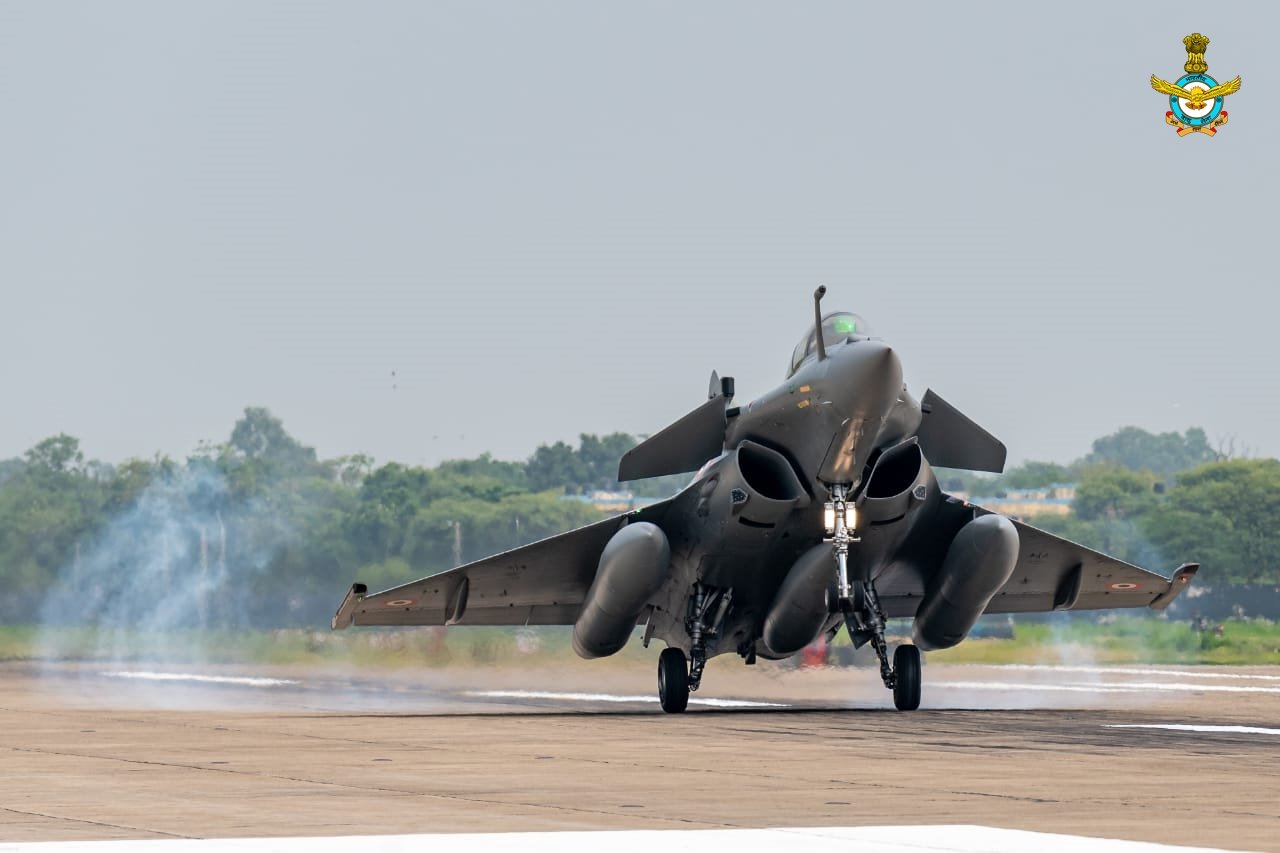 The pilots can use the helmet-mounted sights and targeting systems and they can fire munitions at breakneck speed. Indian Rafales can readily take off from high-altitude airbases like Leh and its towed decoy system is capable of deflecting incoming missile threats.
India will be able to engage Pakistani jets from a great range without fear of being detected owing to the weaponry package that Rafale is offering.
As earlier reported by Eurasian Times, India's state-owned Hindustan Aeronautics Limited (HAL) inked a memorandum of understanding (MoU) with French Safran engines earlier this year. The Snecma M88 engines used in the Rafale fighters will be assembled and manufactured in India, according to the MoU.
What About SAAB Gripen?
As reported by EurAsian Times, the Saab Gripen, another contender for the IAF deal, features sophisticated electronic warfare, missile integration, decreased radar cross-section, and low operating costs. Despite these, the prospects of the Swedish plane do not seem bright on two key fronts: political influence and financial backing.
While Saab has pitched Gripen fighters to India, it had already provided Pakistan with the early warning aircraft system, something which has not gone down well with the Indian Air Force.
A day after the Balakot attack, Pakistan deployed the SAAB-made early warning aircraft to "direct and control 25 fighter jets towards Indian targets" in Jammu and Kashmir, The Economic Times had reported.
Following this, India had lodged a diplomatic protest with Sweden. In the light of this episode, it is unlikely that New Delhi would like to pursue any defense deal with a company that supplies weapons to its adversary.