The war in Ukraine has shown how drones have changed the character of modern conflict by allowing countries to project power while minimizing risk to friendly personnel.
Controlled by 'pilots' from the ground or, increasingly, autonomously following a pre-programmed mission, drones are being used not only for reconnaissance and surveillance purposes but also armed with missiles and bombs.
While Ukraine is targeting the Russian troops with Turkish and American-manufactured drones, Russia is puncturing the skies over Kyiv with Iranian drones.
This, in turn, has prompted some countries and their military industries to devise countermeasures for tracking and engaging hostile drones. But, as things stand today, the drone challenge is in its infancy as far as cost, sophistry, and effectiveness are concerned.
As Loren Thompson, an aerospace and defense expert, rightly says, "the problem is that any country investing in drone systems has numerous options for making them more lethal and survivable—more options than defenders currently do."
Cheaper And Easier To Operate Than Traditional Aircraft & Missiles
Drones are proving cheaper and easier to operate and maintain than the missiles or inhabited aircraft they supplant, making them in great demand in military operations.
There is no doubt that because of the growing importance of drones in changing the course of wars, whether in Ukraine or Nagorno-Karabakh—a disputed territory fought over by Armenia and Azerbaijan, countries producing them have turned out to be big exporters or international suppliers.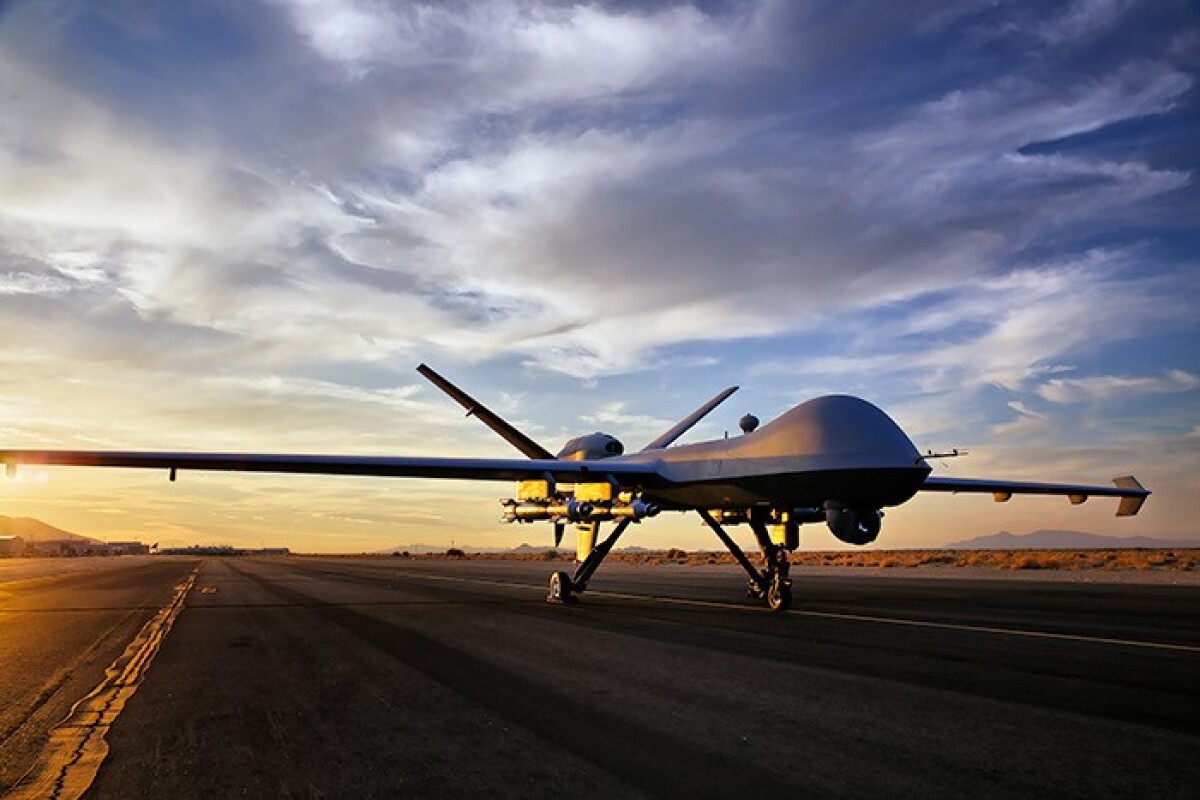 Incidentally, the United States dominated drone productions and exports not long ago, with its MQ-9 Reaper stealing the show. The United States was also the biggest user of drones in wars in Iraq and Afghanistan (also Pakistan as a collateral target).
So much so that according to the nonprofit Bureau of Investigative Journalism, which collects data from news reports, official statements, press releases, and other documents, "US drone strikes in Afghanistan, Pakistan, Somalia, and Yemen from 2002 to 2020 killed between 10,000 and 17,000 people. Between 800 and 1,750 of the dead are thought to have been civilians, the highest percentage in Pakistan."
Be that as it may, the US dominance in the drone market did not last long. One of the primary reasons for that was the US membership in the Missile Technology Control Regime (MTCR), which severely limited the sale of US-built drones, even to Washington's closest allies.
Firms from countries that are not MTCR signatories, such as China and Israel, promptly took advantage of the situation by filling the void.
So were Iran and Turkey. Turkey made a name for itself with the Bayraktar TB2 after proving its success against Kurdish forces in Iraq and Syria. Bayraktar TB2 became a significant demand in countries across Africa, Central Asia, Europe, and the Middle East.
As Prof. Erik Lin-Greenberg of the Massachusetts Institute of Technology points out, it is virtually a Sellers' Market for drones today. So much so that Iran has established drone production lines in Tajikistan and Venezuela, and Turkey plans to build a TB2 factory in Ukraine.
And "as drone suppliers diversify production through overseas factories, their drone diplomacy will become more resilient and less susceptible to disruption from rivals. Israel, for example, has bombed drone production facilities in Iran but may find it too risky to attack Iranian factories in countries with friendlier diplomatic ties, such as Tajikistan", Lin-Greenberg points out.
In the process, drone exporters like Turkey and Iran achieve their broader diplomatic objectives, apart from earning a good amount of money from the sales.
Lin-Greenberg explains how "Turkey's sale of 20 drones to the United Arab Emirates provided Ankara enough leverage to sway Emirati officials to restrict the social media access of a prominent Turkish mafia boss turned whistleblower living in Dubai" and how Russia is now providing Iran an "unprecedented level of advanced military equipment—potentially including fifth-generation Su-35 fighter jets —in part because of Iranian drone transfers".
Thus, drones are now more than just weapons. They are diplomatic tools, too. That explains why western countries are eager to devise countermeasures.
Australian company DroneShield Ltd, for instance, has developed several different types of counterdrone/C-UAS equipment and electronic warfare solutions. Countermeasures received a record purchase order for approximately A$11 million.
A substantial part of the order is expected to be delivered shortly, with the remainder in late March 2023. A$11 million corresponds to the combined value of both phases of the project. Payment for each batch is expected to be received within a month of each delivery. The proceeds are expected to be received across March and June 2023 quarters.
DroneShield CEO, Oleg Vornik, commented: "With this transformational next step in DroneShield's growth, and as the counter-drone industry continues to proliferate, we look forward to fulfilling this contract."
He adds, "from the start of the company seven years ago, DroneShield has demonstrated a consistent progression, first by building and then refining its product suite along with a global distributor network, then moving to customer demos, followed by initial smaller sales, repeat $1m+ sales, and now moving into $10m+ sales territory… This large contract win follows several other recent successes for DroneShield in the last couple of months.
"Other significant advancements include a recommendation by the Joint Counter-small Unmanned Aircraft Systems Office (JCO) as part of the SAIC Team's offering for the deployment of its Counter-UAS as a Service across the US Department of Defense (DoD), an SBIR project awarded by the US DoD with partner Quantum Research International, the first US airport deployment among other deployments across US, European and other Government customers, and appointment to the Australian Department of Defense Intelligence, Surveillance, Reconnaissance, and Electronic Warfare Standing Offer Panel.
"Additionally, last month, DroneShield welcomed a A$3.7 million investment from Epirus Inc, a high-growth US defense technology company developing software-defined directed energy systems that enable unprecedented counter-electronics effects and power management solutions to optimize power efficiency in defense and commercial applications.
This includes the Leonidas solid-state, software-defined high-power microwave (HPM) technology to enable unmatched counter-electronics effects for various use cases."
Similarly, Virginia-based CACI is developing technologies for "jamming" that involves disrupting signals by flooding receivers with electronic noise in the same frequency. This will disable the drones as they depend mainly on GPS signals to navigate. When the transmission of these signals is overpowered by jamming, the drone is effectively disabled.
Raytheon Technologies is also said to have pioneered the development of a high-power microwave weapon called "Phaser" that disables the guidance systems of drones at the speed of light.
The company is working with the US Army's Rapid Capabilities Office to explore using high-power microwaves to defeat drones. BAE Systems is another company that is also working on high-power microwave weapons.
Some companies are working on "Lasers" that operate at the speed of light to destroy most drones in seconds by heating the vehicle to a point where systems fail. Lasers are believed to be more accurate than jamming and microwaves and do not cause collateral damage.
Lockheed Martin, Epirus, and Northrop Grumman are developing such anti-drone weapons.
But, all said and done, these anti-drone technologies will take some more time to be potent and commercially viable. Till then, "cheap" and "effective" drones will retain their significance and relevance in modern wars.
Author and veteran journalist Prakash Nanda has been commenting on politics, foreign policy on strategic affairs for nearly three decades. A former National Fellow of the Indian Council for Historical Research and recipient of the Seoul Peace Prize Scholarship, he is also a Distinguished Fellow at the Institute of Peace and Conflict Studies.
CONTACT: prakash.nanda (at) hotmail.com