On December 20, South Korea and the US conducted joint drills involving a B-52 strategic bomber and F-22 stealth fighters in line with Washington's pledge to frequently deploy "strategic assets" to deter North Korean aggression.
In a statement, the military announced that F-35A and F-15K fighters from the Republic of Korea also took part in the drill, which took place southwest of Jeju Island within South Korea's air defense identification zone.
The drill comes almost a month after two countries conducted large-scale exercises in early November. At the time, North Korea reacted by threatening the United States and South Korea with "the most terrible price in history" and dramatically increasing missile launches and other military activity. 
The latest training exercise improved the allied forces' operational capabilities and interoperability as the modern fighters from the two nations trained to escort and protect the bomber, a significant strategic asset for the United States, according to the ministry. 
According to the press release, the joint exercise will help "enhance interoperability and joint operational capabilities," and the allies will keep cooperating to strengthen their defense against the DPRK's nuclear and missile threats.  
"The deployment of the B-52H and F-22 fighters this time is part of an effort to reinforce the credibility of the US' extended deterrence," the ministry said. Extended deterrence refers to the United States' pledge to utilize all of its military capabilities, including nuclear weapons, to defend its partner. 
The ministry made the remarks about an agreement reached during the allies' defense ministerial meetings last month to raise the frequency and intensity of US strategic assets' deployment to the Korean Peninsula.
Furthermore, this week, to improve the ROK F-35A's capability to counter North Korean missile and nuclear threats, US Air Force F-22 aircraft stationed at Japan's Kadena Air Base will be transferred to Kunsan Air Base, South Korea. 
They will participate in separate drills with the South's F-35A jets to boost their ability to respond to the North's nuclear and missile threats. F-22 fighter fighters from the United States previously visited the South for air drills in 2018.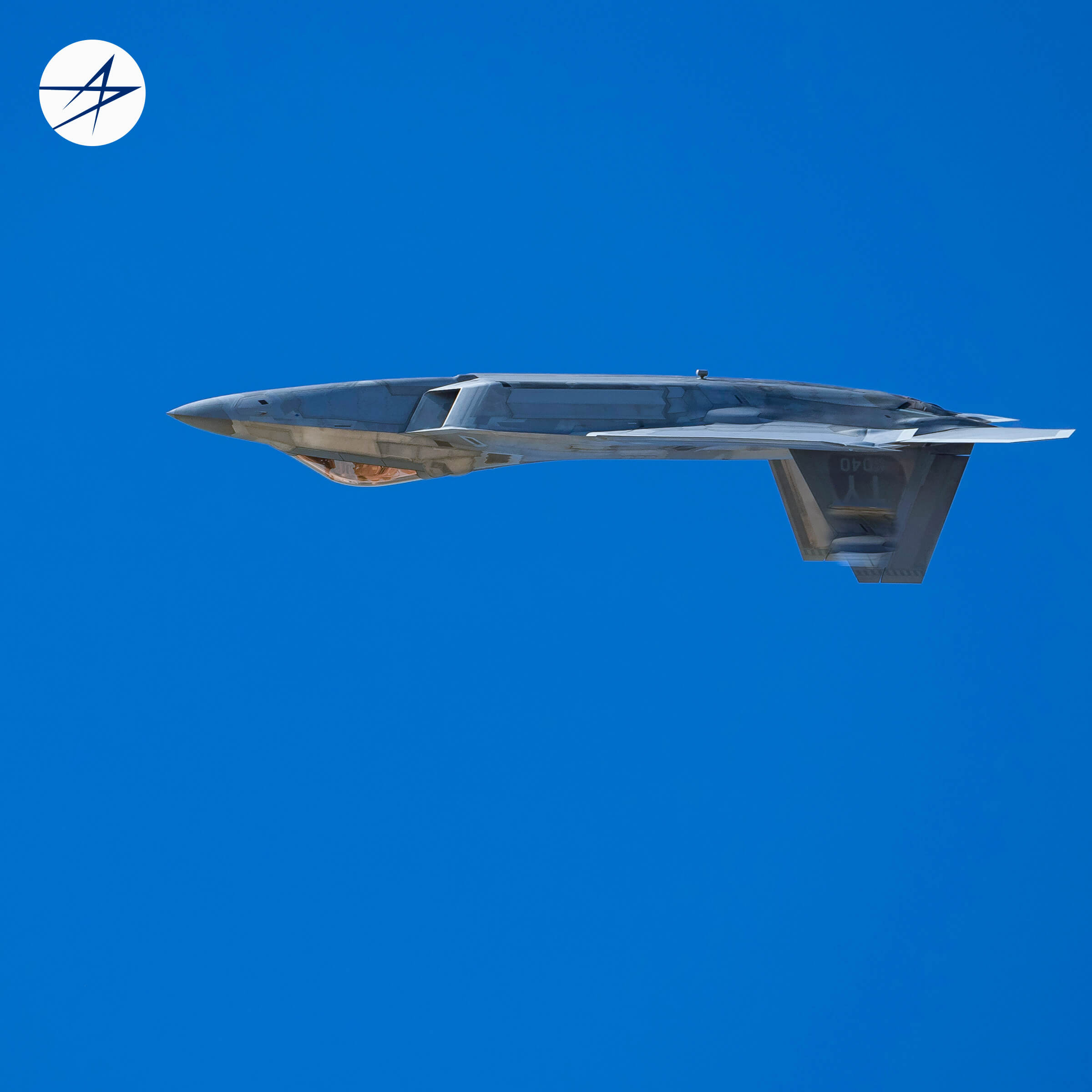 North Korea Threatens The US & South Korea
The latest air drills were conducted just two days after the Republic of Korea military reported that North Korea had fired two medium-range ballistic missiles (MRBMs), with Pyongyang saying on December 19 that it had tested components for surveillance satellites.
The launch took place at Tongchang-ri, the North's primary western rocket launch site, where the North was reported to have tested a "high-thrust solid-fuel" rocket motor last week to build another "new-type strategic weapon system."
In addition to other cutting-edge weaponry, Kim Jong Un claimed last year that North Korea required a surveillance satellite to effectively counter military threats from the United States and its allies.
Kim plans to create solid-fueled long-range missiles, underwater-launched nuclear missiles, nuclear-powered submarines, and missiles with multiple warheads.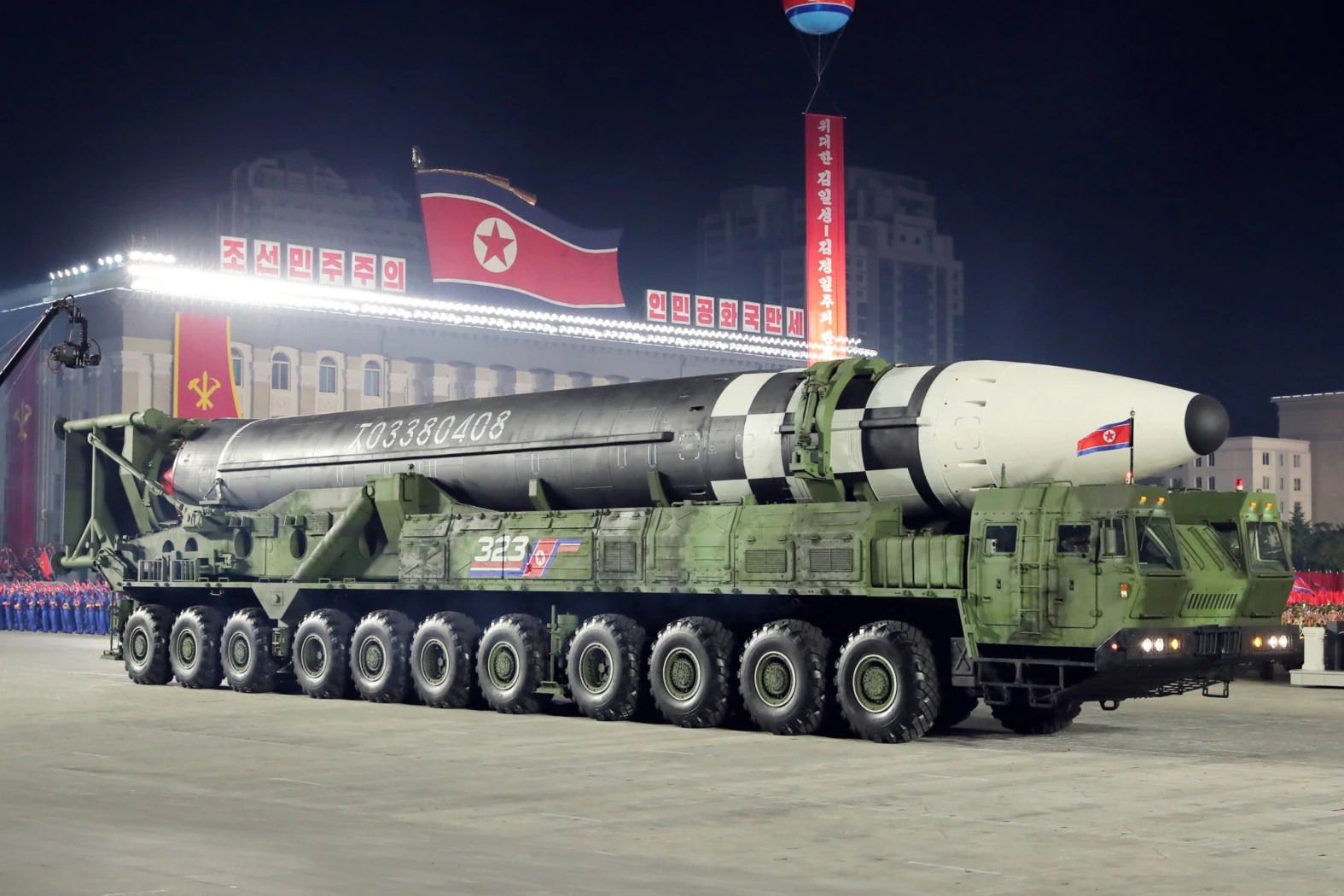 This year, North Korea fired over 60 missiles, including an intercontinental ballistic missile, on November 18. Analysts have warned about a potential nuclear test, the seventh since the first in 2006. 
Tuesday morning, Kim's sister, Kim Yo Jong, disregarded the foreign opinions that questioned the North's developing spy satellite and long-range missiles by calling them "malicious disparaging," "rubbish," and "dog barking." 
There is debate over whether North Korea has a reliable stockpile of nuclear-armed missiles. North Korea's ICBM tests have all been conducted at a steep angle to avoid nearby countries. According to certain experts, the reliability of North Korean weapons cannot be guaranteed without ICBM launches on a standard trajectory.
In response to these concerns, Kim Yo Jong stated North Korea might launch an ICBM on a regular trajectory, which would be viewed as a much bigger provocation by the United States because the missile would be headed for the Pacific Ocean.
"I can clear up their doubt about it. They will immediately recognize it if we launch an ICBM in the way of real angle firing straight off," Kim Yo Jong said. The South Korean spy agency believes that Kim, whose official position is deputy department director at the Workers' Party Central Committee, is the North's second-most powerful person behind her brother.