Over the last week, the United States has made two critical decisions on acquiring highly significant and strategic materials and ensuring the supply chain for its defense industry. That material is Titanium.
On November 2, the State Department, in coordination with the Department of Treasury, imposed sanctions on some individuals and entities associated with Russia's war effort and other malign activities.
That included Joint Stock Company Russian Titanium Resources (RUSTITAN), a Russia-based metals and mining company implementing a project to develop the largest titanium ore deposit in the world located in Russia, and Russian Titanium Resources Limited, a Cyprus-based company controlled by two leading Russian business tycoons named Anatoliy Nikolaevich Tkachuk and Alexey Alexeyevich Novikov.
This, in a way, was the logical result of the decision taken on September 25 by the US Department of Commerce to blacklist five  Russian companies, including the world's largest titanium producer VSMPO-Avisma.
But the latest decision is more severe as, unlike the sanctions imposed by the US Treasury Department, inclusion in the special list of the Ministry of Commerce called the Entity list does not imply freezing of assets or a ban on any transactions.
Inclusion in the "Entity list" meant that for any export transactions with the targeted company, American firms and citizens need to obtain a special license from the Ministry of Commerce.
The other important decision taken by the US Department of Defense on October 30 was the award of US$12.7 million via the Defense Production Act Investment (DPAI) Program to "IperionX Technology, LLC" to increase titanium powder production for defense supply chains.
"Robust and resilient defense supply chains are critical to the Warfighting capability of the United States," said Dr. Laura Taylor-Kale, Assistant Secretary of Defense for Industrial Base Policy. "Domestic titanium production is a top priority for the DoD's industrial base programs."
The award was to commission and scale up IperionX's facility in Virginia to a demonstration plant, increasing the company's titanium powder production to 125 metric tons (MT) annually.
IperionX aims to produce 10,000 MT of titanium metal powder annually within five years. The company has titanium alloys from either titanium minerals or 100% recycled material.
While the increasing importance of IperionX for the US defense industry will be explained later, essential to note here is the fact that now the dangers associated with importing the critical mineral of titanium, whose market is monopolized by Russia and China.
True that notwithstanding all their sanctions on Russians and Russian products in the aftermath of Russia's invasion of Ukraine,  the US and its NATO allies continued to import titanium from Russia. The US imported from Russia was US$63.32 Million in 2022, according to the United Nations COMTRADE database on international trade.
As regards the NATO allies in Europe, all of them continue to buy as many as 34 "critical" or "strategic" raw materials, including titanium, from Russia. This figure was last updated on November 1. Vsmpo-Avisma, the world's largest titanium producer, sold at least $308m [€290.5m] of titanium into the European Union (EU) via its German and UK branches between February 2022 and July 2023.
Reportedly,  the United States is the largest consumer of titanium ore, driven by its thriving aerospace, defense, and industrial sectors.
The global titanium market size is valued at US$28 billion in 2023 and is predicted to increase at a CAGR of 6.5% to reach a market valuation of US$52.5 billion by the end of 2033.
Titanium and titanium alloys have unique properties: they are lightweight and have a very high ratio of strength to weight. Their density is typically around 60% that of steel.
They withstand high temperatures and have a high corrosion resistance. These properties have caused the metal to be widely used in the aerospace industry, chemical processing vessels and piping, power plant components, desalination plants, and medical applications like implants and surgical devices.
Titanium is most critical for aerostructures and engines, both military and civilian because it is strong yet lightweight and resistant to corrosion. It is less likely to cause galvanic corrosion when joined to carbon fiber-reinforced plastic (CFRP) parts like body and wing panels or control surfaces.
Galvanic corrosion occurs when two dissimilar metals are connected, and electrons can flow and cause the metals to corrode. The carbon fibers in CRFPs are electrically conductive, so attaching them to aluminum alloys makes the metal and the composite vulnerable to deterioration. Titanium alloys are resistant to this.
The second attractive property of the mineral is that titanium thermal coefficients of expansion are very similar to CFRPs. This is important because airplanes undergo significant temperature changes over regular flight cycles.
Reportedly, titanium alloys account for approximately 15% of the Boeing 787 airframe by weight. In the Airbus A350XWB, it is about 14% and is used in landing gear, pylons, attachments, door surrounds, frames, and other parts.
All this explains why titanium from Russia has been so difficult to be under Western sanctions. Europe's largest aerospace company, Airbus, currently relies on Russia for about half of its titanium supply, it is said. And  Airbus' US rival Boeing was getting about 1/3rd of its requirements from Russia until recently.
As regards the US defense industry, titanium is being used in several aircraft types, with one of the most notable being the Lockheed SR-71 Blackbird, 93% of which weight consists of alloys that feature the material.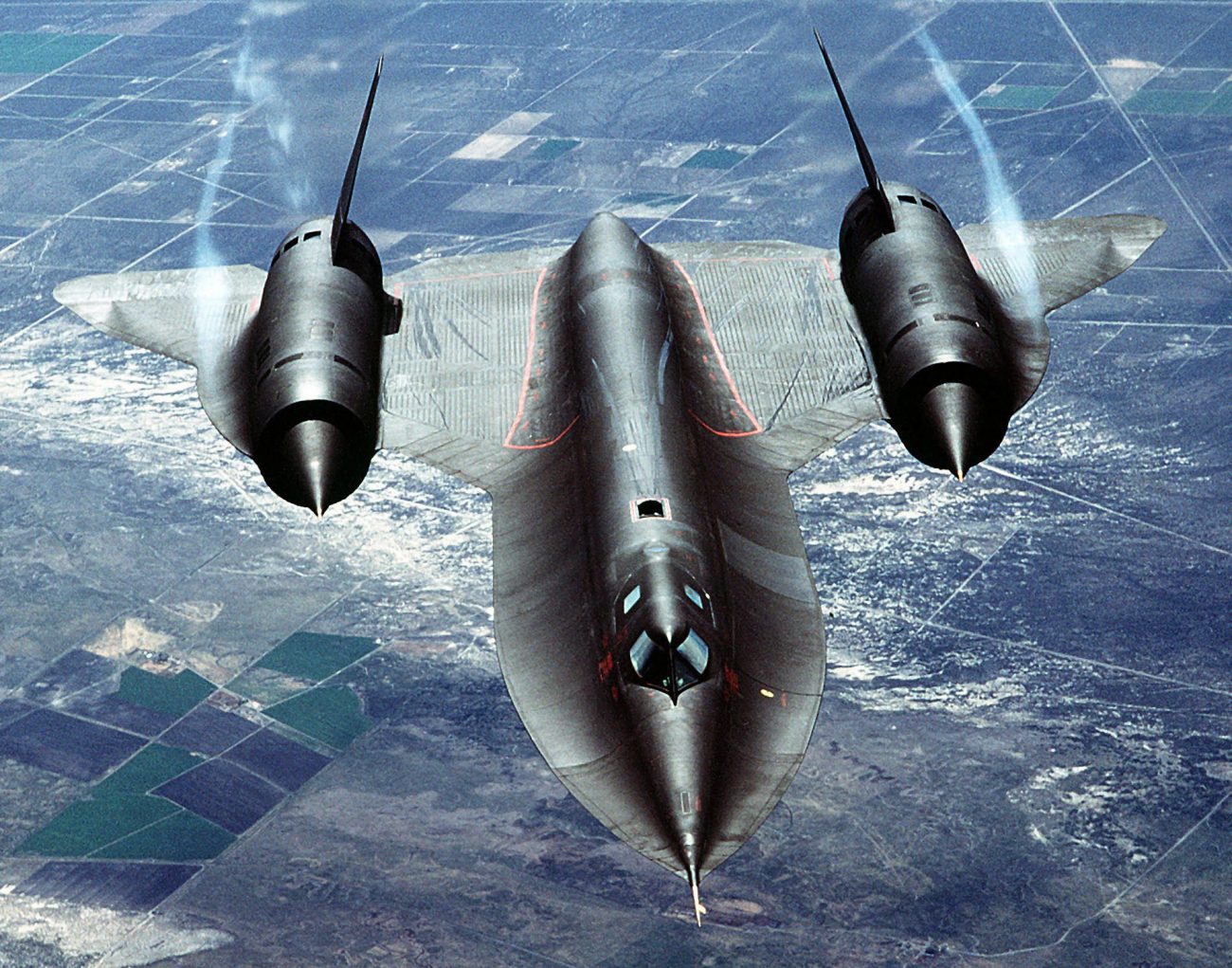 The metal is also said to be used in a few other notable aircraft, such as the Lockheed Martin F-22 Raptor, of which 42% of its weight is made up of alloys that contain titanium, and the Lockheed Martin F-35 Lightning II, where titanium accounts for around a third of the aircraft's weight.
Titanium has also been increasingly popular in the naval sector because salt water has almost no effect on the material. It is being used in the exterior of many submarines and other naval vessels. It is also found helpful in the likes of exhaust stack liners, submarine ball valves, fire pumps, and heat exchangers, as well as the majority of a submarine's piping and cooling systems.
All this explains why there is a highly credible theory that if Ukraine wins in its ongoing war with Russia, "the US and its allies will be in pole position to cultivate a new conduit of titanium. But if Russia manages to seize the country's deposits and plants, Moscow will boost its global influence over increasingly strategic resources".
The point is that while Western nations want to isolate Russia economically, they haven't diversified their supply chains to insulate the geopolitical rivals. Ukraine is critical to them as it is one of the seven nations producing titanium sponge, the basis for titanium metal.
China produced more than 231,000 tons of titanium sponge last year, according to the US Geological Survey, making up 57 percent of global output. Next came Japan with 17 percent and Russia with 13 percent. Kazakhstan produced almost 18,000 tons, and Ukraine had more than 4,000 tons.
Newsweek magazine has quoted a senior US official saying, "Ukraine has significant deposits of rare earth minerals, and if we play our cards right, could be a desirable alternative to Russian and Chinese sources, which is where a lot of dependency currently is. As there are increasing debates throughout the West about why it's in our interest to keep supporting Ukraine, I think this is one of the arguments that you will start hearing more."
The magazine has also been told by Stephen Blank, a senior fellow at the Foreign Policy Research Institute and former professor of Russian studies at the US Army War College, that Ukraine could deliver significant titanium to the West within months of the war's end, whenever that might be.
"They have to rebuild the entire country from top to bottom, which is a great opportunity for investors if you think about it," Blank added. Support from governments in Kyiv and Washington, DC, will be needed to unleash the potential, he said.
However, now that there seems to be no early prospect of the war's conclusion in Ukraine, and that too in favor of the West,  the US has no better alternative than strengthening the domestic titanium supply chain for its critical defense systems.
And here, as has been noted above, IperionX is assuming great significance. It is high in the plans of the US Department of Defense(DoD) for "mining, processing, and refining of ore, as well as the recycling of scrap titanium."
For instance, on September 7, IperionX executed a Test Services Agreement and Statement of Work with the US Army Combat Capabilities Development Command Ground Vehicle Systems Center (DEVCOM GVSC).
The latter is supposed to relay the results to select US DoD contractors who are original equipment manufacturers (OEMs) of US Army ground vehicles, such as General Dynamics Land Systems, BAE Systems, Inc., American Rheinmetall Defense, Inc., the US counterpart of Rheinmetall AG (FRA: RHM), Oshkosh Corporation (NYSE: OSK) and AM General, a privately held firm based in South Bend, Indiana.
IperionX also agreed with Lockheed Martin in August to deliver titanium plates to the US defense contractor Lockheed Martin. Lockheed Martin will use the order to test the material properties and performance of titanium from IperionX's novel production, which is supposed to be a more energy-efficient method with zero emissions.
IperionX Limited has also won the DoD's National Security Innovation Network (NSIN) Air Force Research Laboratory (AFRL) Grand Challenge contract. As a result, it is now eligible to produce titanium metal powders from scrap materials and rejuvenate used or out-of-specification titanium powder for the AFRL.
It may be noted here that increasing domestic production of critical minerals and metals needed for advanced technologies will reduce America's reliance on foreign suppliers. President Biden has already invoked "the Defense Production Act," a move meant to give the government more avenues to support the mining, processing, and recycling of critical materials.
This Act gives the President access to funding and other enhanced powers to shore up the American industrial base and ensure that the private sector has the necessary resources to defend national security and face emergencies.
Biden has asked the Pentagon to bolster the critical mineral supply by supporting feasibility studies for new projects, encouraging waste reclamation at existing sites, and modernizing or increasing production at domestic mines for the so-called essential minerals.
It is in this context that the recently passed defense spending bill, which has authorized US$1 billion for the National Defense Stockpile to acquire strategic minerals and rare earth elements that have critical use in military and other applications, needs to be seen.
Author and veteran journalist Prakash Nanda is Chairman of the Editorial Board – EurAsian Times and has commented on politics, foreign policy, and strategic affairs for nearly three decades. A former National Fellow of the Indian Council for Historical Research and recipient of the Seoul Peace Prize Scholarship, he is also a Distinguished Fellow at the Institute of Peace and Conflict Studies. 
CONTACT: prakash.nanda (at) hotmail.com