Argentina's ambassador to China reportedly discussed the possible acquisition of JF-17 fighter jets with officials of the China National Aero-Technology Import & Export Corporation (CATIC) recently, an Argentinian news portal claimed. 
Vaca Narvaja visited Beijing-headquartered CATIC and met with its vice president Wang Yaoxin and other officials. The meeting was part of Buenos Aires'  "comprehensive strategy" for defense cooperation with the Asian nation, Pagina 12 reported. 
The JF-17 'Thunder' has been designed and developed by China in collaboration with Pakistan to fulfill the Pakistan Air Force's airpower requirements. China calls it FC-1 Xiaolong.
Following the meeting, Vaca Narvaja said that the project "is historic" and "transcendental for our country and our defense system and will remain in the history of the Argentine armed forces". 
The diplomat also noted that the cooperation with CATIC began when the current Minister of Defense Jorge Taiana was serving as the country's Foreign Minister and that the latest move marks a "continuity in the relationship with China" initiated by the then-Cristina Fernández de Kirchner government.
The two sides also highlighted the meeting between Secretary of International Affairs for Defense, Francisco Cafiero, and CATIC in May last year in Buenos Aires. A delegation from Argentina's armed forces is scheduled to visit China in March to assess CATIC's military solutions. 
Vaca Narvaja emphasized the importance of military cooperation with China, adding that Chinese jets are not subject to the same restrictions as South Korean planes. The South Korean jets contain components from the United Kingdom, which prohibits any defense sale to Argentina.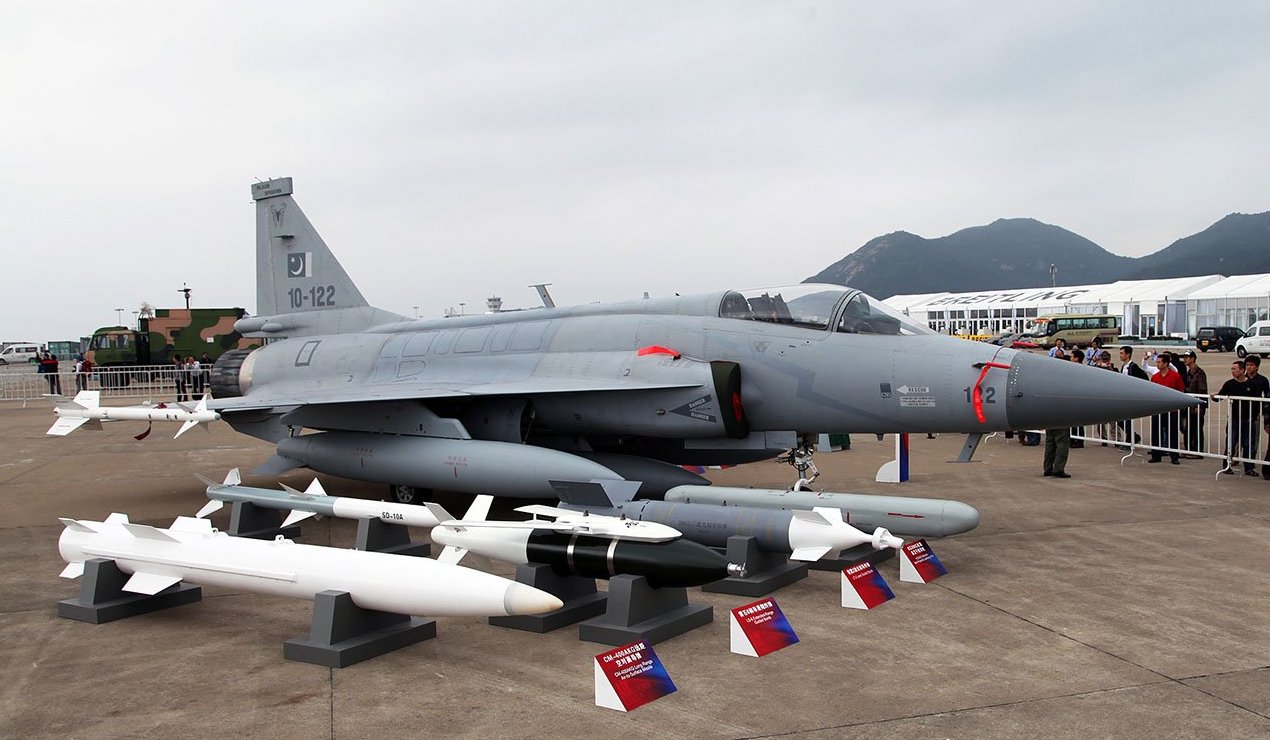 The United Kingdom has vetoed the sale of weapons to Argentina after the Falklands War. The report also indicated that an understanding was reached at the meeting on the importance of the political relationship with China. 
Argentina's President Alberto Fernández will also arrive in Beijing on February 4 on an official visit to mark the 50th anniversary of the establishment of diplomatic ties between the two countries and to attend the opening of the Winter Olympics. 
China-Argentina Defense Cooperation
A Chinese delegation reportedly visited Argentina in early 2021 to discuss a massive arms transaction. Media reports said that Argentina had explored a potential acquisition of JF-17 fighter jets.
If the agreement goes through, China will provide the Latin American country with its modern fighter plane, which might open the door for future arms deals with other countries in the region.
Argentina previously inked a deal with China to purchase multiple military systems in 2015. The contract, for an estimated $1 billion, comprised warships, armored vehicles, and fighter jets. Argentina's Defense Minister, Agustin Rossi, confirmed in the same year that the JF-17 would be on the shopping list.  
These deals were struck during Cristina Fernandez de Kirchner's administration (2008–2015), a Left-wing leader who developed close ties with China, only to be canceled by the Mauricio Macri government after it came to power in December 2015.
The weapons deals were then revived by the current Peronist government in 2019, in which Kirchner is serving as the Vice President. Argentina's financial problems have long been a barrier to China exporting defense equipment to the country. 
Ambassador Vaca Narvaja previously met with Jiao Kaihe, president of China North Industries Group Corporation Limited (NORINCO), a Chinese state company with which Buenos Aires is working on a project that includes the potential acquisition of 88 armored vehicles as well as the establishment of a manufacturing unit in Argentina. 
The Argentine government apparently wants NORINCO to share technologies and develop a dual-use vehicle manufacturing unit with them. It is believed that negotiations are still underway. Vaca Narvaja argued that collaboration with China should include "productive links for the Argentine military ecosystem" as a core principle.
Argentina's Quest For New Fighter Jets
For decades, the Dassault Mirage III interceptor aircraft served as the backbone of Argentina's air force. The service finally retired these aging fighter jets in 2015.
Since then, the country has been without fighter interceptors even as its neighbors, Brazil and Chile, possess advanced combat jets. Argentina has attempted to purchase new aircraft from a number of Western countries, but an arms embargo imposed by the UK posed a big hurdle.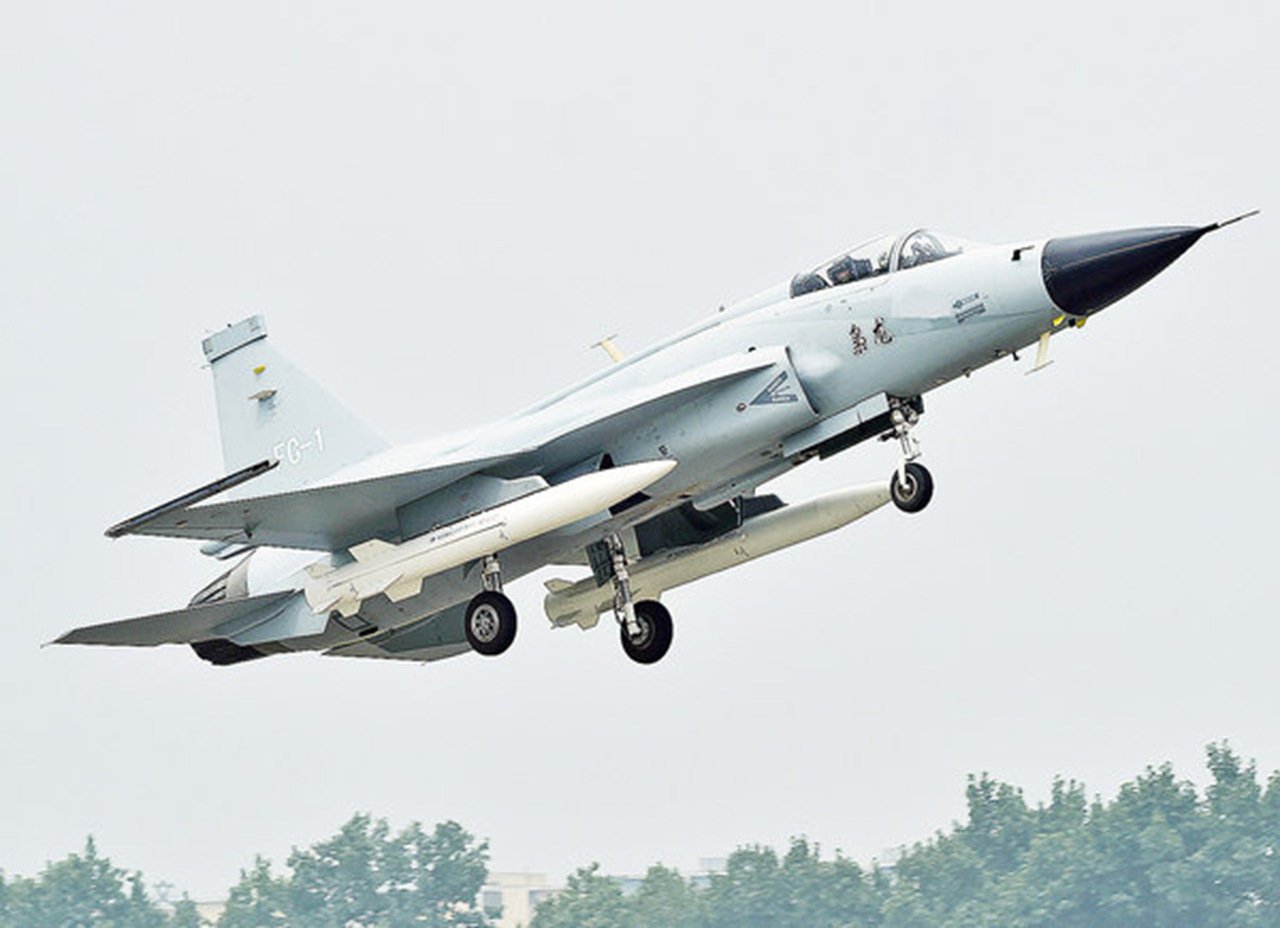 Argentina tried to purchase Gripen fighter jets in 2015, but Sweden dropped out owing to pressure from London. South Korea likewise retracted its offer to deliver fighter jets to the Latin American nation.
Previously, it was reported that Argentina was in talks with Pakistan to purchase 12 JF-17A Block III aircraft. However, its Defense Ministry later issued a statement rejecting these reports.
Meanwhile, India is also believed to have pitched its indigenous Tejas light combat aircraft to Argentina. Last year, Brigadier Xavier Julian Isaac chief of the Argentine Air Force, told a Spanish language publication that Buenos Aires had an engagement with India, "which is wanting to offer us the Tejas, but we are just in the first talks".