Following an unprecedented diplomatic controversy in Germany, German Navy Chief Vice Admiral Kay-Achim Schönbach tended his resignation late on Saturday over his comments in New Delhi that Ukraine can never get back Crimea and Russian President Vladimir Putin deserved respect.
The Vice Admiral's clarification, saying that his comments were his 'personal view' and not German defense ministry's, and expressing them was a 'mistake', hasn't seemed to have cut any ice.
"I have asked Defense Minister Christine Lambrecht to relieve me from my duties with immediate effect," Vice Adm Schoenbach said in a statement. "The minister has accepted my request," he added.
Vice Adm Schoenbach also apologized for his comments, the news agency said, "My rash remarks in India… are increasingly putting a strain on my office… I consider this step (the resignation) necessary to avert further damage to the German navy, the German forces, and, in particular, the Federal Republic of Germany."
German Ministry of Defence in Berlin distanced itself from his comments stating that the Navy chief's statement in "no way corresponded to the position of the [German government] in terms of content and choice of words." He was also given the opportunity to make a statement to the Inspector General of the German military, according to Germany's Bild newspaper.
Schonbach, who was visiting India along with the German warship 'Bayern', said Germany was sending warships into the Indo-Pacific region because it supports a rules-based international order.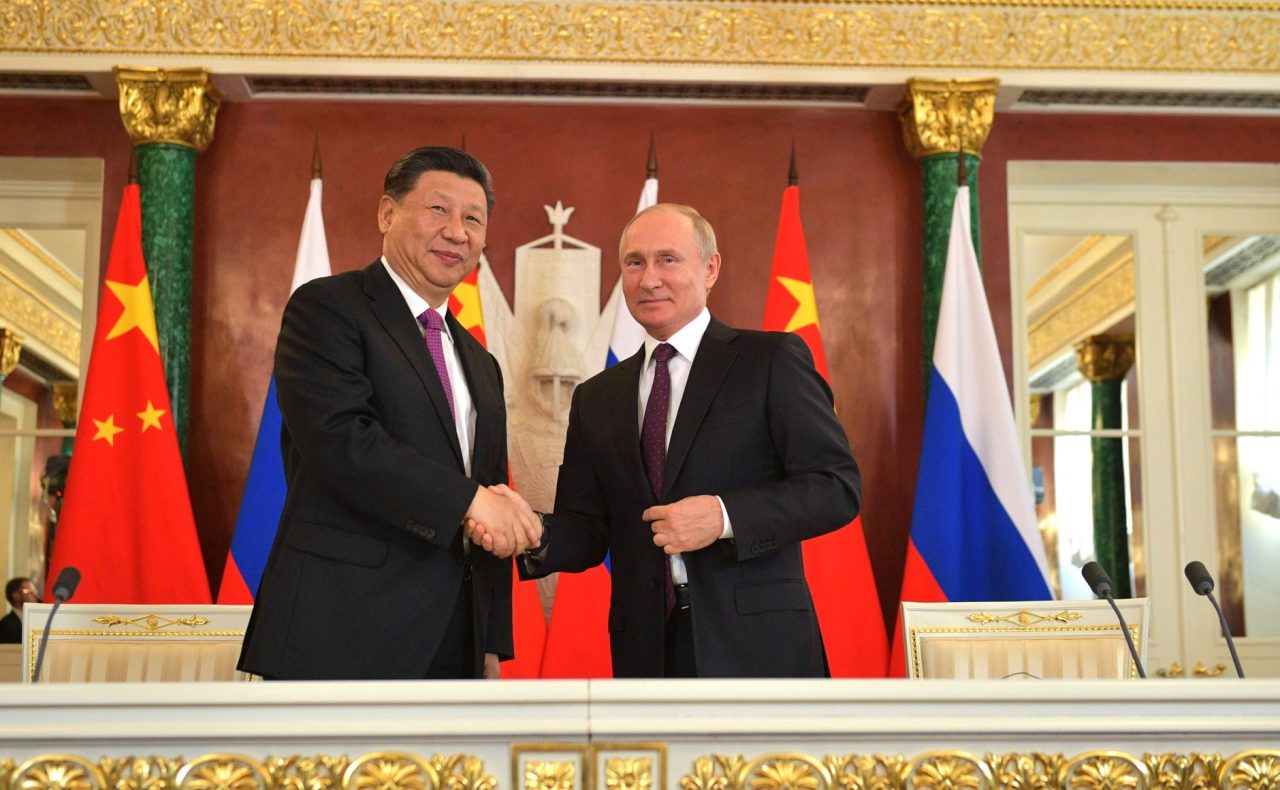 Delivering a talk on 'Germany's Indo-Pacific Strategy' at the Manohar Parrikar Institute for Defence Studies and Analyses in New Delhi, he said, Russia planned to "split" Europe by planning to invade Ukraine.
"Is Russia really interested in having a small tiny strip of Ukraine soil and integrating with that country? No. This is nonsense. I think Putin is probably putting pressure on that because he can do it and he knows it splits the European Union. But (what) he really wants is respect," he said.
"Giving some respect is low cost, even no cost," he said, underlining that Putin, not just "demands but probably also deserves" respect. "Russia in an old country. Russia is an important country. Even we (India and Germany) need Russia. Because we need Russia against China," he added.
He said although he is a Roman Catholic and a believer in Christianity and Putin is an atheist and Russia is not a democracy, "it is easy" to give respect to Russia as a bilateral partner, to keep it "away from China because China needs resources of Russia."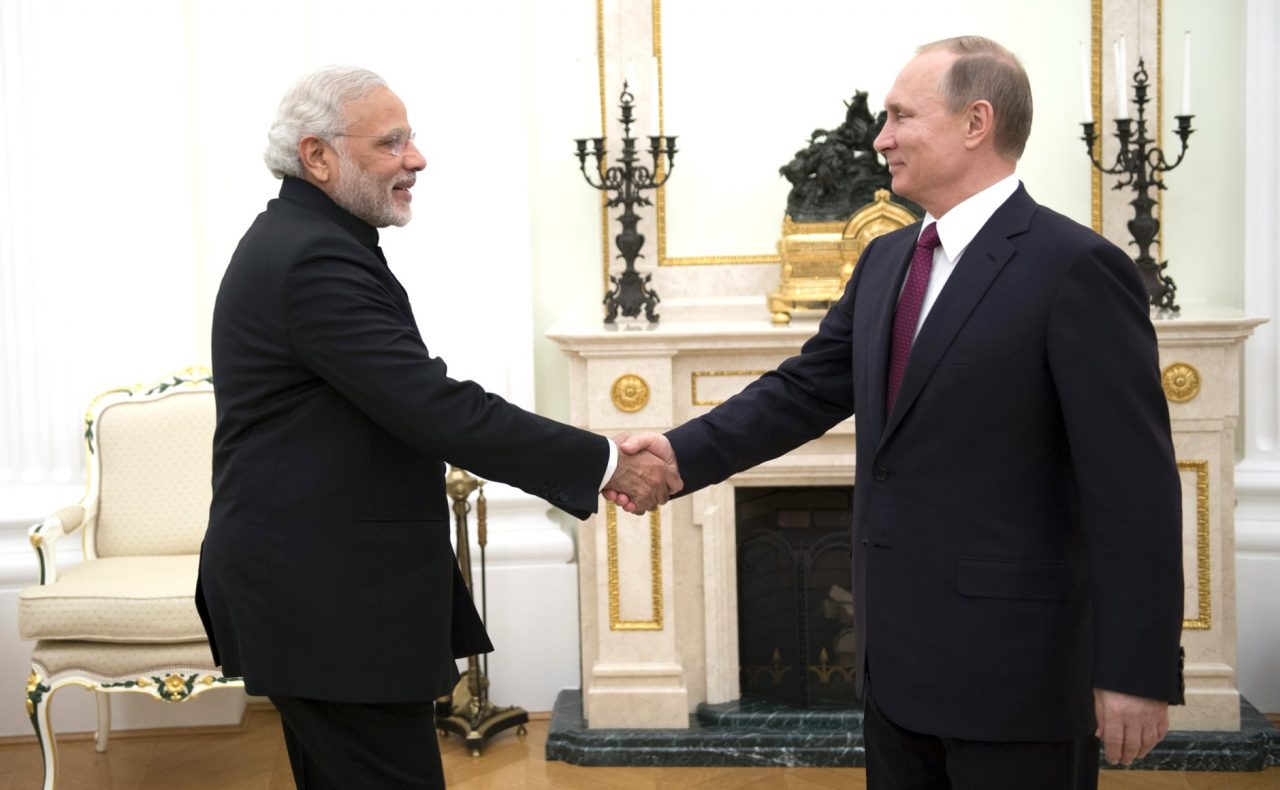 Raising the issue on social media, Ukraine Foreign Minister Dmytro Kuleba said Ukraine is grateful to Germany for the support it has already provided since 2014, as well as for the diplomatic efforts to resolve the Russian-Ukrainian armed conflict. "But Germany's current statements are disappointing and run counter to that support and effort," he said on Twitter.
Vice Adm Schoenbach's comments came at a time when the new German Chancellor Olaf Scholz is trying to play a critical role in dialing down tensions over the Russian buildup along the border with Ukraine, and the decision by the U.S. and some NATO members to bolster arms and ammunition supplies to the Ukrainian army to counter any possible Russian invasion.
Blasting Chinese Designs In Indo-Pacific
"China is not that nice country that we thought of. Germany, since 1945, (and) especially since its unification, believed in (like the Chinese) sense of harmony," he said. He added that India's policy of Security and Growth for All in the Region (SAGAR) is very similar to China's, but Beijing had a "hidden agenda".
Enumerating Germany's intentions and experiences gained in the Indo-Pacific region, he said Berlin is aware that "China has built artificial islands in the South China Sea … Russia threatens its neighbors with military force to prevent them from leaving the Russian sphere of influence", and hence, even Berlin is now compelled to send "warships to the Indo-Pacific as a commitment of engagement in support of rules-based international order and freedom of navigation".
He said both Germany and India should explore avenues to strengthen naval cooperation and enhance strategic engagement, and underscored that China's assertive behavior has put pressure upon the international order.
'China Helping Dictators, Killers, Criminals'
He also said while democracies around this region are coming together against China, "running a democracy is not easy … In democracies, we have to work not on the facts, not on the serious issues, we have to approach the hearts… not the minds but hearts of the people, so that they follow us".
However, he said, China is winning people's confidence today with the Belt and Road Initiative (BRI), and it is able to do so in poorer countries even though they are coming under debt.
"So, I believe, we have to do more… China is giving money to dictators, killers, criminals as long as they give the resources to China," he said. "Who is working at the infrastructure? Chinese workers. Who is controlling those infrastructures? Chinese. Who is installing CCTV cameras for controlling societies? It's China."