Japan has reportedly opted to move forward with the F-15JSI 'Japanese Super Interceptor' program. Tokyo will allocate funds for it in the next fiscal year's budget. 
In late October 2019, the US State Department approved the Japanese government's plan to spend up to $4.5 billion to upgrade 98 Boeing F-15J fighters to the 'Japanese Super Interceptor' (JSI) standard.
The JSI fighters are supposed to complement the Japanese Air Self Defence Force's (JASDF) fleet of stealthy F-35 Joint Strike Fighters. 
The proposed upgrades, however, have been hampered by budgetary and political issues. According to the latest report by NHK, following negotiations with the US, the final price of the program now has been agreed at $3.5 billion. Tokyo will forgo integrating the LRASM, anti-ship cruise missile, with the Japanese Eagle in order to cut costs.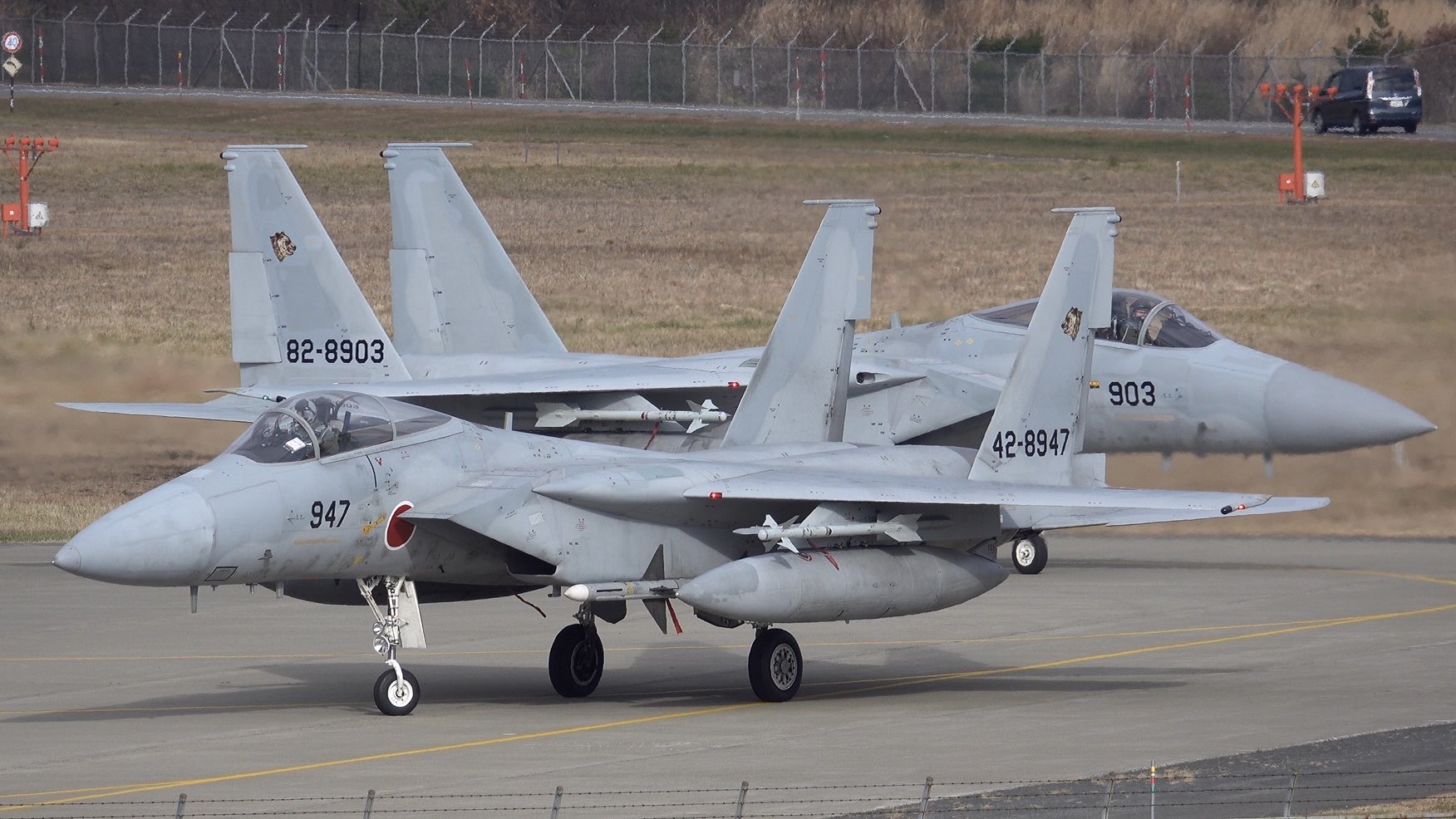 The project hit a snag in 2020 due to increasing costs, and neither Tokyo nor the Ministry of Defense sought funding for the project in the fiscal 2020 or fiscal 2021 budgets.
The upgrade was supposed to be finished by 2027. Japan had to opt for the new Eagle Passive Active Warning Survivability System (EPAWSS) instead of the ALQ-239 Digital Electronic Warfare System (DEWS). 
The Japanese Super Interceptor 
The new upgrades to Japan's Eagles would bring 98 aircraft up to the F-15 JSI Japanese Super Interceptor standard, possibly including a new electronic warfare system, new avionics, new weapons.
The JASDF  wants to operate its enhanced Eagles to complement its fleet of Lockheed Martin F-35s. A similar operational paradigm is being followed by the US Air Force, which has started using the F-15EX Eagle II.
Rather than upgrading its old F-15Cs, the US Air Force has chosen to purchase brand new F-15EXs from Boeing. Japan, on the other hand, plans to maintain its 1980s-vintage F-15Js and upgrade them with new features.
The update includes the Raytheon APG-82 (v)1 Active Electronically Scanned Array (AESA) radar and Boeing's Advanced Display Core Processor II (ADCP II), which the company describes as "the world's most advanced mission computer".
Boeing will actually function as a co-prime contractor with Japan's Mitsubishi Heavy Industries (MHI), which will perform the actual refit work in Japan over the next several years. 
The upgraded AESA radar will give the F-15JSI new air-to-ground capabilities, as well as the ability to conduct maritime patrol and interdiction missions. The F-15JSI may also carry Japan's indigenous air-to-air missile, the advanced AAM-4B.
The AIM-120 Advanced Medium-Range Air-to-Air Missile (AMRAAM), which is smaller than the AAM-4B and has a shorter maximum engagement range, has also piqued Japan's attention. 
The JASDF F-15s have received Link 16 data link connectivity, and certain aircraft are outfitted with the Joint Helmet Mounted Cueing System, or JHMCS, which allows pilots to wear a helmet-mounted cueing system.
Boeing has proposed boosting the amount of AIM-120 medium-range air-to-air missiles that the F-15JSI can carry to 18, making it a more capable missile carrier than other Advanced Eagles that only carry 12. 
The US Defense Security Cooperation Agency's (DSCA) solicitation excludes measures to extend the life of the F-15J airframe. There's also no mention of an infrared search and track (IRST) sensor in the upgrade package.
This is especially crucial for the F-15JSI because it will be facing future stealthy threats in the air defense missions. Its absence signals that Mitsubishi Heavy Industries might be considering integrating a domestic solution for this critical capability.
It's worth noting that the new upgrades will not include any new engines or the fly-by-wire flight control systems that other advanced Eagles have. They will not experience an increase in range capability either.
Photo thread of an F-4EJ Phantom II assigned to the JASDF's Air Development and Test Wing at Gifu carrying what looks to be a possible IRST pod on its starboard inner pylon #Japan https://t.co/okviJR7KV8

— Mike Yeo 杨启铭 (@TheBaseLeg) October 30, 2019
Why Upgrades Are So Important For Japan
The JASDF is dealing with a slew of Chinese and Russian military aircraft violating its airspace in the past few years, and the frequency of interceptions carried out by its F-15Js is on the rise. The F-15J's reliability and relevance will be crucial in maintaining air sovereignty over the country's territory.
Upgraded F-15Js will be used to augment Japan's air combat capacity until the mid-2030s when the JASDF's Mitsubishi F-2 aircraft will be replaced by Japan's next-generation stealth fighter. 
Meanwhile, both F-15JSI upgrades and F-35 procurement will help JASDF meet its urgent requirements. This is the latest in a string of fresh F-15 commercial prospects for Boeing, both in terms of new aircraft and upgrades. The F-15JSI modification appears to assure that the Eagles will continue to evolve in the future. 
As previously reported by Eurasian Times, Japan is said to be working on extending the range of its cruise missiles to over 1,000 kilometers, supposedly to counter Chinese threats.
The enhanced F-15 modifications will likely aid Japan in meeting its maritime patrol requirements more effectively, allowing it to coordinate with ground forces to attack anywhere the threat is present.
Considering aerial refueling by Japan's KC-767s, the F-15's range can be extended even further. Considering the proposed missile-carrying capabilities in F-15JSIs, such a system would provide Japan with a long-range strike capability hundreds of miles from its borders.
Besides, it would be extremely valuable in attacking targets deep within North Korean territory, as well as preventing a Chinese naval landing operation on the Senkaku Islands or other potentially contentious areas.