Following the standout performance of armed drones in the conflict between Russia and Ukraine, Japan is reportedly considering purchasing Bayraktar and Switchblades Drones to gain an edge in combat. 
---
Tokyo has closely monitored Ukraine's counter-offensive with drones to battle the Russian military. The nation's defense ministry wants to deploy unmanned vehicles that aren't simply for surveillance and intelligence gathering but can also be employed in actual warfare. 
The latest report by Japanese newspaper Yomiuri Shimbun on Wednesday indicates that the nation will buy combat drones during the upcoming fiscal year, which begins on April 1, 2023. 
By early 2025, it will purchase several hundred imported or domestically manufactured military drones. The drones will primarily be deployed to safeguard the southern Ryukyu Islands, also known as the Nansei Islands, which are the closest to China. 
Japan believes swiftly acquiring and deploying such drones is essential to gaining the upper hand during combat while reducing human casualties. 
The report noted that the country would purchase Israeli Harop and American Switchblade loitering munitions, with Turkish Bayraktar drones being explored as one of the possible options. However, a decision on the purchase will be made after testing.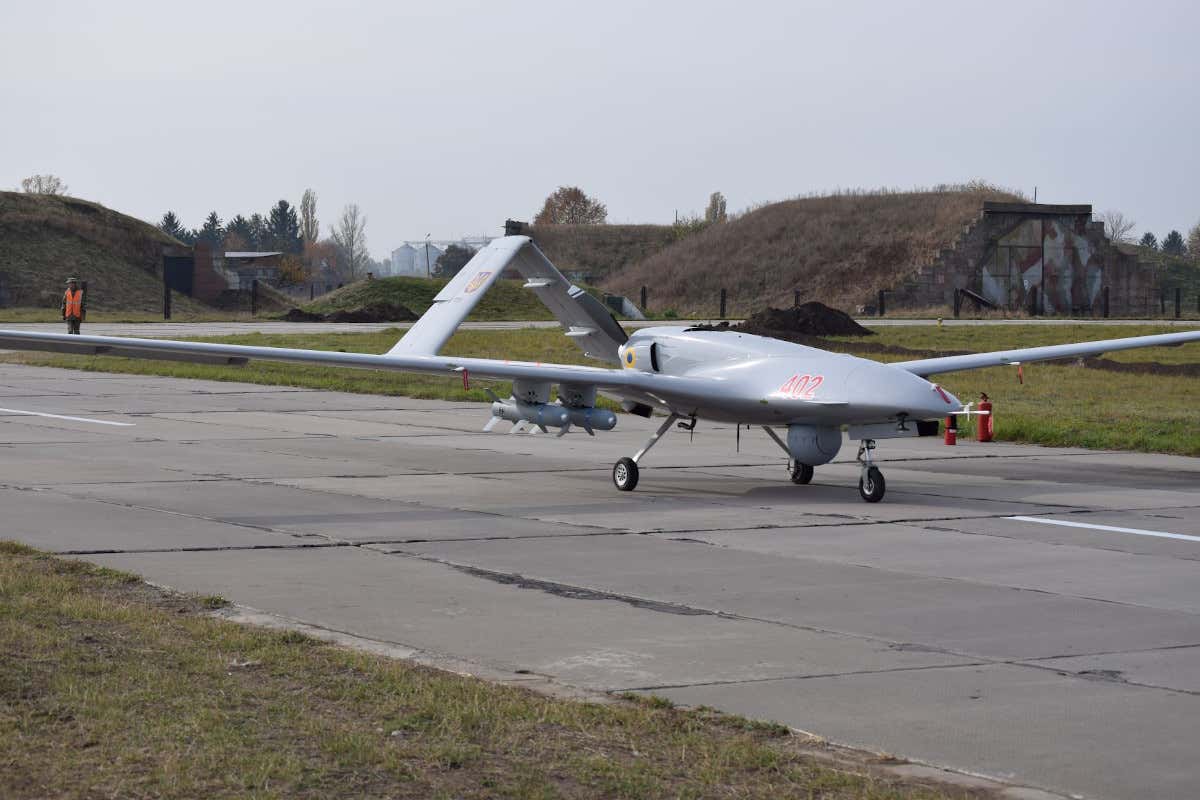 The requirement to equip and develop combat drones will be included in the national defense strategy by the end of the year. It was also indicated in the draft budget of the country's defense ministry for the fiscal year 2023. 
The Japanese Defense Ministry has requested a record 5.5 trillion yen ($41 billion) for the upcoming fiscal year. However, this figure is not final. The total defense spending for the fiscal year 2023 will reportedly reach up to 6.5 trillion yen. 
Success Of Bayraktar & Switchblades Drones
The Turkish-made drone has received international attention for its performance on the battlefield. Videos of the armed Bayraktar TB2 taking out Russian tanks, armored vehicles, and surface-to-air missile defense systems have been extensively posted on social media, similar to what happened in Azerbaijan, Syria, and Libya.
Baykar Defense, a leading drone manufacturer in Turkey, has been attempting to sell its armed drones to Asian nations, particularly Japan.
Haluk Bayraktar, CEO of Baykar Defense, told Nikkei Asia that his company is providing a better option to Asian countries, predicting that Chinese UAV exports in this region will be limited.
In particular, the business is promoting its next-generation TB-3 drone. The TB-3 drone, currently being developed by Baykar, can launch and land from aircraft carriers and amphibious assault ships, commonly known as landing helicopter docks (LHDs). 
Another Turkey-based defense company, Turkish Aerospace Industries (TAI), is looking for prospects to market its drones in the region. The Aksungur, a next-generation armed drone from TAI, can fly for 50 hours and has sonobuoy capabilities. 
It was added to the Turkish military's inventory in 2021. Outfitted with sophisticated detectors and sensors, it can carry out anti-submarine warfare and maritime surveillance operations, which is a good fit for Indo-Pacific nations. 
On the other hand, the Switchblade drones have become well-known due to a string of wins recorded by the Ukrainian military and shared on social media platforms. Even China and Russia is known to be developing their versions of the Switchblade drone. 
Last month, the EurAsian Times reported that Russia claimed to have created a drone twice as powerful as the Switchblade built by the US. A datasheet made accessible to the media suggests that the Russian LAOP-500 drone can stay airborne for up to 20 minutes and shoot targets up to five kilometers away.
Meanwhile, Beijing recently unveiled its version of the US Switchblade drones in live fire drills. 
The Switchblade drone's success in Ukraine has encouraged US partners and friends to procure it. The French Army had recently begun the process of acquiring the loitering munitions. The Switchblade is part of the French military's ongoing endeavor to produce remotely operated weapons systems. 
These drones could be significant game changers for the Japanese military. Given that tensions in the Taiwan Strait are rising, Japan, a critical regional power, is exploring its options for fending off China's sophisticated weaponry. 
Dr. Matthew J Schmidt, associate professor of national security and political science at the University of New Haven, noted that "Ukraine is a showcase for future war. It's a schoolroom for the tactics you'd now see in Taiwan and for a decade from now elsewhere."
Overall, if Tokyo chooses to purchase these drones, it will strengthen its vitally needed counter-offensive capabilities and provide a strategic advantage in any confrontation.