Even as the world strives to achieve net-zero emissions by 2050, commercial aviation will be one of the most challenging sectors to decarbonize. To address this issue, Japan is looking to develop hydrogen engines for aircraft.
In fiscal 2022, the Ministry of Education, Culture, Sports, Science, and Technology will collaborate with the Japan Aerospace Exploration Agency (JAXA) to develop a next-generation aircraft engine that operates on liquid hydrogen, The Japan News reported. 
A hydrogen-powered plane will release no CO2 and thus Tokyo aims to acquire the technology to improve its aviation industry's global standing. The ministry has set up an expert panel on February 18 and prepared a work plan, which includes the development of hydrogen engines.
Highlighting JAXA's experience with liquid hydrogen as rocket fuel, the report stated that the space agency will continue its research and development of pumps to send the fuel to engines, combustor chambers, and materials for tanks until fiscal 2030. The technology will then be transferred to domestic manufacturers and others.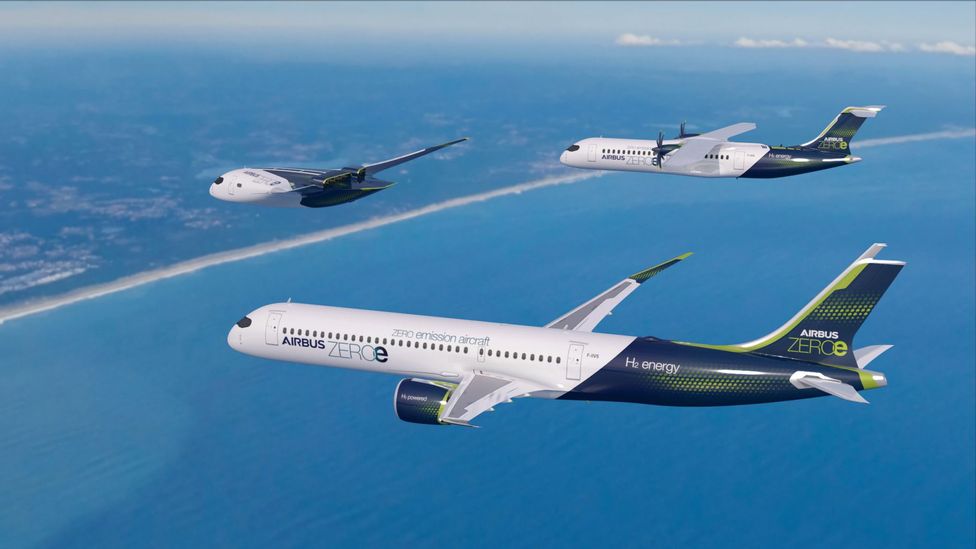 Japan's aviation sector lacks the technological capabilities to develop and produce entire aircraft. Mitsubishi Heavy Industries, which had to put its jet airplane business on hold,  now hopes to re-establish itself by producing hydrogen engines. 
There are also proposals to utilize liquid hydrogen's cooling capabilities and combine it with superconducting motors due to its low temperature of minus 253 degrees Celsius. 
In November 2021, Kawasaki Heavy Industries, Ltd announced that its hydrogen-powered aircraft core technology development project had been selected as a "next-generation aircraft development project" to receive support from the New Energy and Industrial Technology Development Organization's (NEDO) 'Green Innovation Fund'.
This fund provides financing for firms and other organizations striving to address business challenges with the intent of assisting Japan to reach carbon neutrality by 2050, spanning everything from research and development to verification testing and deployment in society. Support is provided for a period of 10 years.
Hydrogen-Powered Aircraft 
Some companies have already started the development work in this domain. ZeroAvia, a British/American startup, is focusing on powering electric motors with hydrogen fuel cells.
In 2020, ZeroAvia's six-seater Piper Malibu plane performed an eight-minute flight from Cranfield Airfield in the United Kingdom, which the company called a "major breakthrough". The firm claimed this was the world's first hydrogen fuel cell flight of a commercial-size aircraft. 
"While some experimental aircraft have flown using hydrogen fuel cells, the size of this aircraft shows that paying passengers could be boarding a truly zero-emission flight very soon," said Val Miftakhov, ZeroAvia's CEO.
Miftakhov previously stated that the company plans to offer commercial jet flights as early as 2023, and by 2026, it would be able to fly airplanes with up to 80 seats across a range of 500 nautical miles (926 kilometers).
The company has also received a substantial amount of funding. United Airlines has taken an equity stake in ZeroAvia. United intends to buy up to 100 of ZeroAvia's ZA2000-RJ engines, which the company describes as "zero-emission and 100% hydrogen-electric." 
The engine is "expected to be used in pairs as a new power source for existing regional aircraft," according to the airline. United wants to pursue a conditional purchase deal for 50 engines, with the option to purchase another 50. The technology might be retrofitted to airplanes as early as 2028. 
Last year, Rolls-Royce's first all-electric aircraft  — dubbed the "Spirit of Innovation" — completed its maiden flight; it remained airborne for around 15 minutes. Furthermore, the company's 'Spirit of Innovation' apparently became the world's fastest all-electric aircraft last Nov. 
Airbus revealed in September 2020 that hydrogen-fueled propulsion systems would be at the crux of a new generation of zero-emission commercial planes. The ZeroE project is the centerpiece of the EU's multi-billion-euro stimulus plan targeted at greening the bloc's economy.
Airbus shared the specifications of three hydrogen-fueled concept planes, stating that they may enter service by 2035. Hydrogen "is one of the most promising technology vectors to allow mobility to continue fulfilling the basic human need for mobility in better harmony with our environment," says Grazia Vitaldini, chief technology officer at Airbus, the world's largest aircraft manufacturer.