China's WS-15 engine has overcome all production hurdles and is now ready for mass production, according to an Aero Engine Corporation of China (AECC) official.
Zhang Yong, a project director at AECC's Beijing Institute of Aeronautical Materials, stated that all technical challenges associated with WS-15 production had been resolved.
Yong added, "The mass production of WS-10 and WS-15 [engines] delivery has been achieved. Materials screening and verifications have been finalized."
This announcement was made during the Seventh China Aviation Innovation and Entrepreneurship Competition (CAIEC), which took place on March 16 and 17 and was covered by the Chinese state-owned broadcaster China Central Television (CCTV). 
The engine will be incorporated into later models of the Chengdu J-20 stealth fighter planes used by the People's Liberation Army Air Force (PLAAF). 
With a 181-kilonewton power rating, the WS-15 engine is expected to give the J-20 remarkable supercruise capabilities. This will enable it to reach supersonic cruise speeds without using its afterburner, resulting in lower fuel usage.
In addition, Yong also mentioned that the country has achieved "98% localization" for the WS-10C engine. He did not go into depth about the remaining 2% of input, but it is most probably connected to the parts or materials China imports from other countries.
The J-20s currently being delivered to the PLAAF are powered by the WS-10C engine. The Chengdu J-10, Shenyang J-11B, and J-16 fighter fleets have different WS-10 variants. 
Additionally, he also noted that the WS-19 and WS-20 turbofans, as well as an unidentified next-generation engine, have all passed their development challenges.
But, Yong stated that problems with the material supply chain still need to be addressed to manufacture and transport the sophisticated alloys that will be used in the production of the engines.
The WS-19 turbofan engine is being developed for the Shenyang J-35 fighter plane, which will operate from aircraft carriers for China's People's Liberation Army Navy. 
Meanwhile, the high-bypass turbofan engine, WS-20, is designed to power the Xi'an Y-20 of the People's Liberation Army Air Force.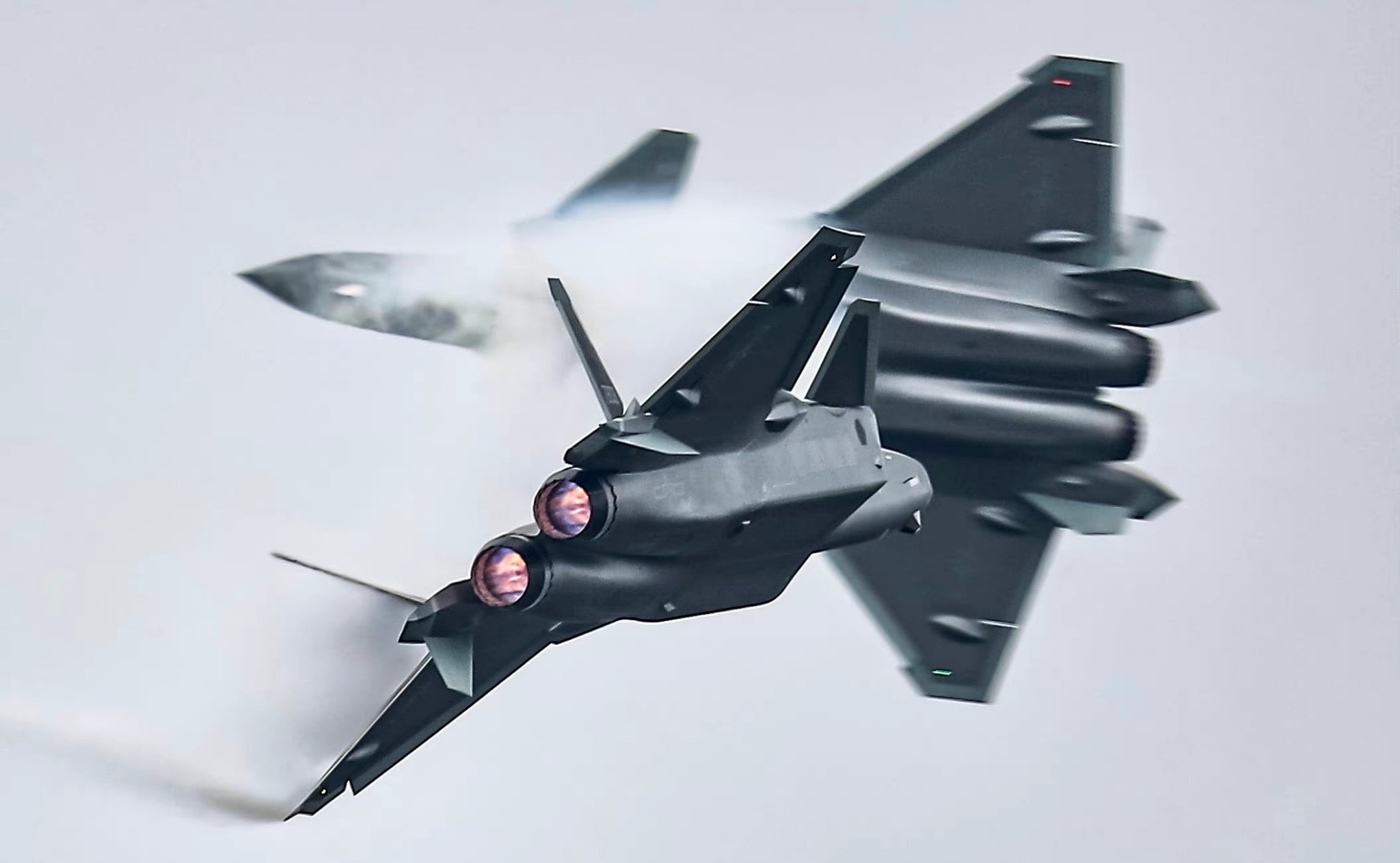 China's Push To Develop Domestic Engines 
China's Liberation Army Air Force (PLAAF) has invested heavily in enhancing their capabilities to develop advanced air superiority platforms, particularly on fourth- and fifth-generation aircraft.
The PLAAF aims to operate cutting-edge aircraft such as the J-10, J-20, and J-31 in the near future. China is currently able to design and create complex airframes, but it is still developing the capability to produce entirely domestic aircraft engines.
Historically, China relied heavily on Russia for its jet engine requirements. However, as China's requirements for advanced military aircraft have increased, the government has initiated an ambitious effort to develop domestic capabilities and reduce dependence on foreign countries. 
This effort involves leveraging resources from various sectors, including government and industry, to achieve self-sufficiency in key areas. China started working to enhance its engine capabilities and commenced efforts to manufacture aircraft engines domestically.
Since the beginning of the 21st century, Beijing has been intensifying its efforts to develop advanced jet engines, investing a minimum of 900 billion Yuan (equivalent to US$129 billion). 
Aero Engine, a manufacturer of aircraft engines and gas turbines, was established in August 2016 by merging 24 AVIC subsidiaries, collectively employing roughly 10,000 people.
The Shenyang Aeroengine Research Institute, a previous subsidiary of AVIC, played a role in developing the WS-10 and WS-15 engines. 
Although China started working on its most cutting-edge engine, the WS-15, in the late 1990s, it has only recently started using the engine in an experimental capacity.
Furthermore, despite marketing its engines as domestically produced, Beijing continues to rely heavily on foreign technologies for expertise and inputs in its development.
This became apparent when Moscow discovered that China had replicated Russian technology without proper authorization, deteriorating the relationship between the two countries.
In 2019, Yevegny Livadny, Russian state-owned corporation Rostec's chief of intellectual property projects, publicly voiced his concern over China's imitation of Russian engines and aircraft. 
Livadny's remarks mirrored Moscow's broader dissatisfaction with China's illicit reverse engineering of many Russian technologies to avoid paying Russia for additional products.