While the world's attention is focused on Eastern European theatre, a big breakthrough has occurred in the Middle East. The Jewish state of Israel has registered a big breakthrough in its interception capability, after more than a decade of toiling on the project.
The Defense Ministry of Israel has revealed that in a series of tests conducted last month, a laser air defense system developed by it successfully shot down drones, rockets, mortars, and anti-tank missiles. The tests were reportedly conducted in the Negev desert.
Known as the "Iron Beam", this ground-based laser system is designed to enhance the prowess of a number of aerial defense systems, notably the most expensive rocket interceptor- the Iron Dome.
According to the head of the ministry's research and development team, Brig. Gen. (res.) Yaniv Rotem, the tests were conducted at "challenging" ranges and timings.
These tests were conducted more than a month after Israeli Prime Minister Naftali Bennett announced in February that the country was speeding up the deployment of the laser-based system to reduce the exorbitant expenses incurred in shooting down aerial threats, at the moment.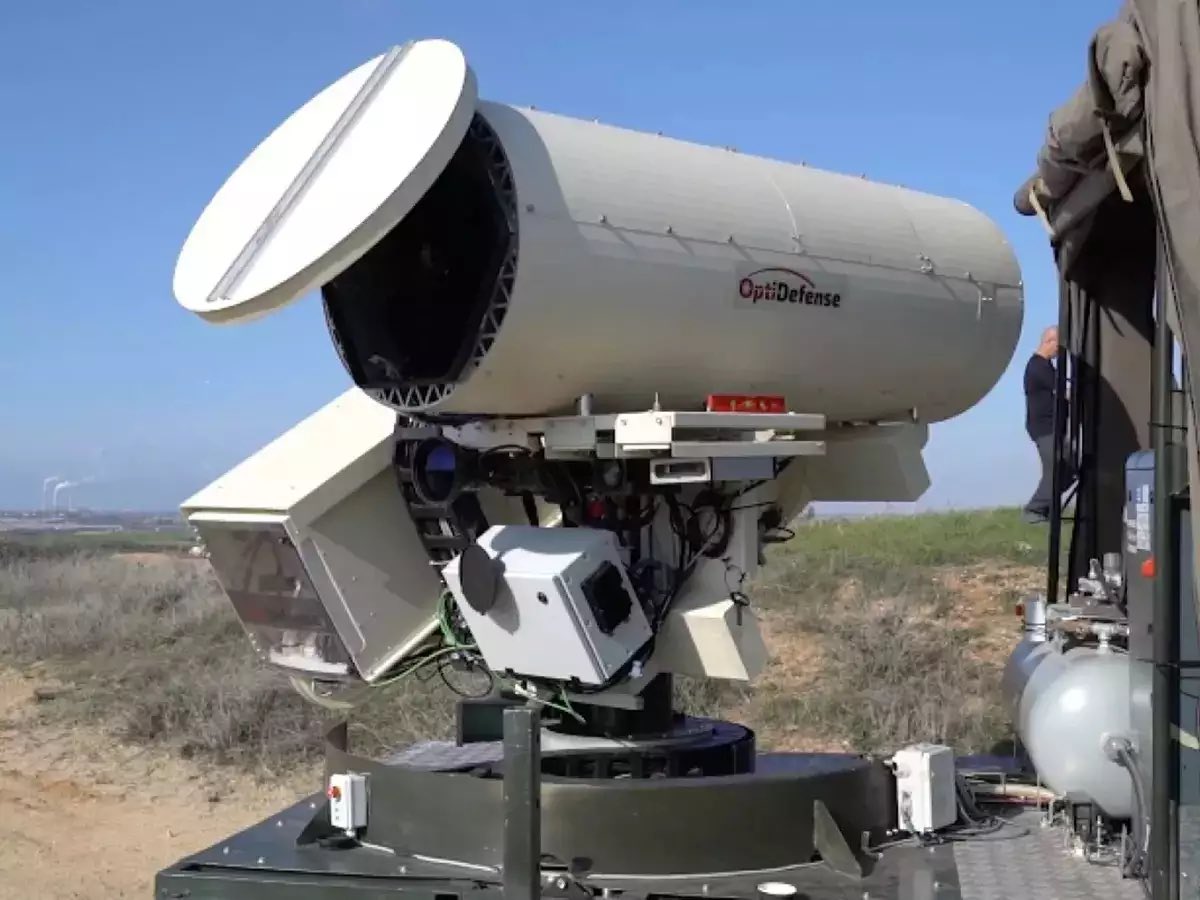 The revelation of test results comes amid a new round of political instability in Israel, which could lead to yet another round of elections.
"This may sound like science-fiction, but it's real," said Prime Minister Naftali Bennett. "The Iron Beam's interceptions are silent, they're invisible and they only cost around $3.50 apiece," he added.
On Twitter, Prime Minister Naftali Bennett said, "Israel has successfully tested the new "Iron Beam" laser interception system. This is the world's first energy-based weapons system that uses a laser to shoot down incoming UAVs, rockets & mortars at a cost of $3.50 per shot."
Israel has successfully tested the new "Iron Beam" laser interception system.

This is the world's first energy-based weapons system that uses a laser to shoot down incoming UAVs, rockets & mortars at a cost of $3.50 per shot.

It may sound like science fiction, but it's real. pic.twitter.com/nRXFoYTjIU

— Naftali Bennett בנט (@naftalibennett) April 14, 2022
Further, the announcement comes before the anniversary of the 11-day Israel-Gaza war, during which Gaza's dominant Hamas militant group fired over 4,000 missiles at Israel last year.
Tensions have escalated between Israel and Palestine in the West bank after a series of attacks by Palestinians followed by Israeli shootings.
The declaration was also intended to send a message to Israel's adversaries, notably arch-enemy Iran. It is pertinent to mention that Israel considers Iran as a primary threat to its security in the region.
Additionally, Iran-backed militias in Yemen, the Houthi rebels have been actively attacking the Saudi coalition with drones and missiles in recent times – a common modus-operandi adopted by the militant groups affiliated with Iran.
Iron Beam to compliment Iron Dome
Lasers were first used to intercept rockets in the 1990s, but Israel abandoned the notion by the year 2000. Following the Second Lebanon War in 2006, work was renewed to construct a system to intercept short- and medium-range rockets and missiles, eventually leading to the development of the 'Iron Dome' system a few years later.
In 2019, Israel was able to resume the development of a laser-based system that would be significantly less expensive than the Iron Dome, thanks to the breakthrough in laser technology.
The laser-based defense system was first used to shoot down a drone in June last year. Other threats, including unguided projectiles and anti-tank guided missiles, were successfully tested for the first time in the recent testing.
This was reportedly motivated by concerns that the military would not have enough interceptor missiles for the Iron Dome and other air defense systems to fire down incoming rockets, missiles, and drones in the event of a future conflict. Further, the cost of operating an Iron Dome is very high as compared to Iron beam.
It's not meant to replace the Iron Dome or Israel's other air defense systems; rather, it's meant to enhance and complement them, shooting down smaller missiles while leaving larger ones to the more powerful missile-based batteries.
The Prime Minister had earlier announced a dramatic timeline for the speedy roll-out of the Iron Beam system. "Within a year already the IDF (Israel Defense Forces) will bring into action a laser-based interception system, first experimentally, and later operationally, first in the south, then in other places," he said in the speech. The 'south' was in reference to the border with Gaza.
Breakthrough for Israel
Israel already has a multi-layered missile defense system in place, with the well-known 'Iron Dome' system for shooting down rockets and some cruise missiles, 'David's Sling' for cruise missiles and some ballistic missiles, and 'Arrow' for ballistic missiles – potentially hypersonic ones with the 'Arrow-4' upgrade – in place.
Despite the fact that Israel's defense systems are entirely compatible with the threat posed by Hamas in Gaza and Iran-backed militias, it emphasizes the need to add laser systems, citing expense as the cause.
Interceptor missiles, which are expensive, are used by all three tiers of Israel's air defense system to shoot down an oncoming missile, rocket, or mortar round. A full-fledged rocket attack, according to one Israeli estimate, would require 30,000 Iron Dome interceptors worth billions of dollars.
On the other hand, a modern laser weapon may shoot indefinitely as long as it has electrical power, never running out of ammunition. While laser beams will not be able to completely replace interceptors – they have problems in bad weather, for example – they could be a valuable addition to the defense, as previously noted by the EurAsian Times.
Prime Minister Bennett had signaled it as Israel's efforts to combat what it sees as Iran's aspirations to encircle it with militants capable of crippling its infrastructure with relatively less expensive barrages. The comments indicate that Israel eventually wants to create a fortification based on its intercepting prowess.
Israel has been marred with tensions with Iran with the latter negotiating with the United States to revive the nuclear deal.
Even as the talks remain hung in the balance, Israel has threatened Iran with strikes on its nuclear facilities.
As tensions between the two arch-foe remain a very real possibility, Israel's Iron Beam addition could prove to be a boon for its defense against any potential missile or drone attack.