The F-35 Lightning II stealth fighters of the Israeli Air Force, considered its most valued possession, are again in the spotlight. The Israeli Prime Minister issued a rare warning to Iran in a dramatic video message, with F-35 fighter jets in the background.
---
Israel's Prime Minister Yair Lapid sent a warning to Iran while visiting the Nevatim airbase, home to the Israeli Air Force's (IAF) squadron of advanced F-35 fighter jets, on September 6.
"If Iran continues to test us, it will discover Israel's long arm and capabilities. We will continue to act on all fronts against terrorism and against those who seek to harm us," he said. In the video address, he maintained that it was too soon to tell if the nuclear agreement was blocked.
"It is still too early to know if we have indeed succeeded in stopping the nuclear agreement, but Israel is prepared for every threat and every scenario," Lapid said in a brief statement in front of an F-35.
Prime Minister Yair Lapid, today at the Nevatim Air Force Base:

"It is still too early to know if we have indeed succeeded in stopping the nuclear agreement, but Israel is prepared for every threat and every scenario." pic.twitter.com/iSch0xfsb1

— Prime Minister of Israel (@IsraeliPM) September 6, 2022
However, just a day after the Prime Minister's fiery comments, the US reportedly indicated to Jerusalem that the deal was off the table for now. Top US officials told Israel's Yair Lapid that a nuclear agreement between Iran and world powers wouldn't be signed in the foreseeable future.
While there is every reason for Israel to be relieved, given its stern opposition to the nuclear agreement, Yair Lapid's remarks are significant nonetheless. EurAsian Times had earlier reported that the IAF's F-35 had repeatedly penetrated Iran's airspace for weeks by defying Iranian air defenses.
Further, the "long arm" remark refers to the F-35's capability to now travel long distances to bomb Iran's nuclear facilities without stopping for refueling. Israel has been preparing its aerial fleet, particularly the F-35s, to strike Iran's nuclear facility, including upgrading the jets to eliminate the need for mid-air refueling.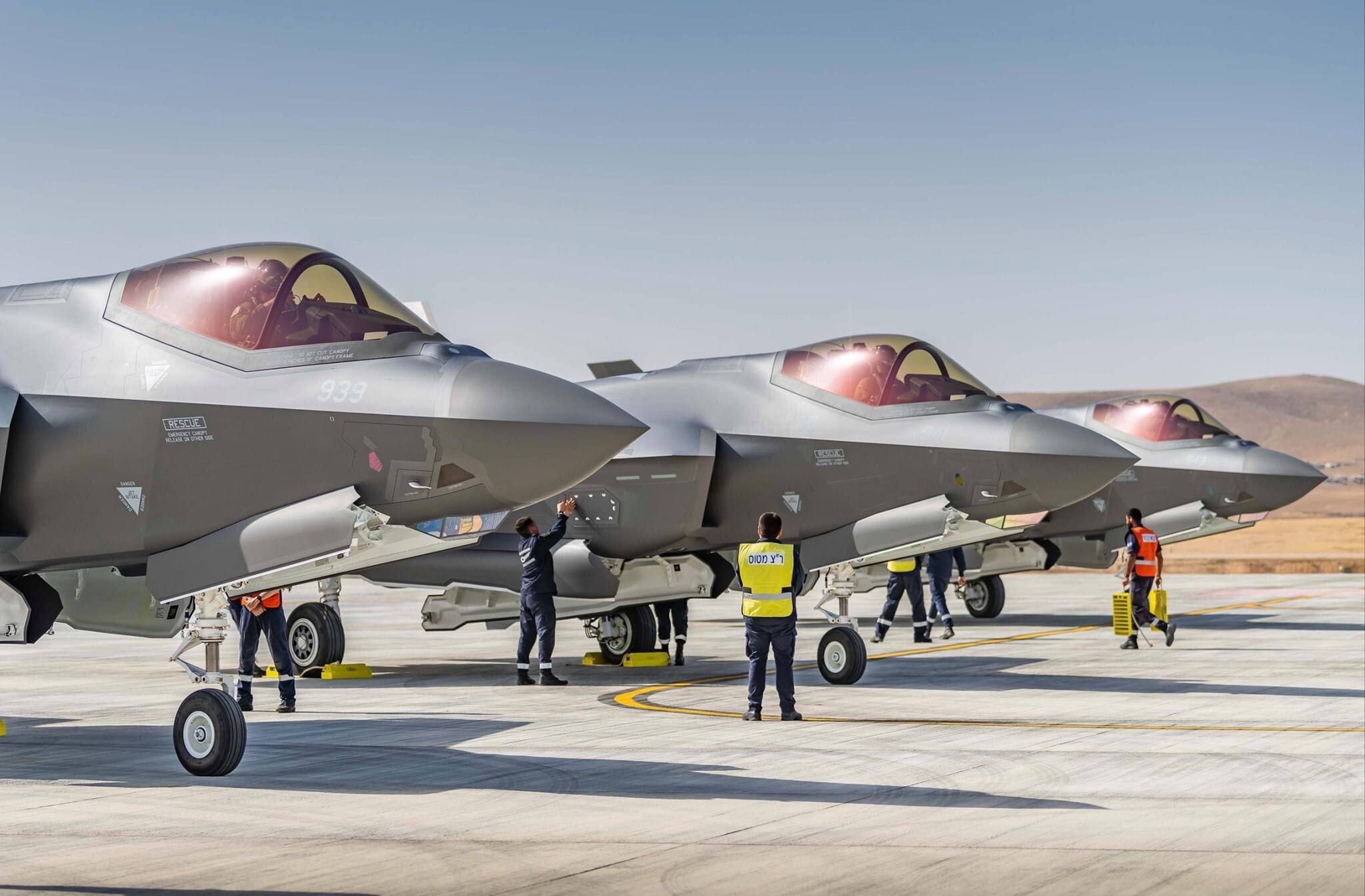 Israel was reportedly carrying out extensive refueling exercises over the Mediterranean in anticipation of an Iranian attack, according to a January article by Elaph. Israel has extensively modified the Lockheed Martin F-35 stealth fighter jet to create the F-35-I, also known as "Adir" (The Mighty One).
In addition, the nation's Air Force has introduced a brand-new one-ton bomb to the F-35s' arsenal of weaponry, which can be positioned inside the aircraft's internal weapons chamber without affecting the stealth radar signal of the aircraft.
The Prime Minister also referenced an American go-ahead for Israel's attack on Iranian facilities. "As [US] President [Joe] Biden and I agreed, Israel has full freedom to act as we see fit to prevent the possibility of Iran becoming a nuclear threat," Lapid added.
Meanwhile, undeterred by the threats from Israel and the United States, Iran is modernizing its military and developing state-of-the-art systems on a war footing.
Iran's Catamaran Warship Commissioned In Service
Iran's Islamic Revolutionary Guard Corps Navy, or IRGCN, has revealed a new catamaran missile corvette, the first Iranian naval vessel equipped with vertical launch system (VLS) cells. It is the second sizeable catamaran-type ship to join the IRGCN fleet.
The Shahid Soleimani warship was formally unveiled on September 5 during a ceremony in the southern Iranian port city of Bandar Abbas. It is named after the late IRGC General Qassem Soleimani, killed by the US military in a drone strike in Iraq in 2020.
According to Iranian media, Shahid Soleimani's design makes it more maneuverable than comparable-sized ships, reduces its radar cross-section, and enables it to operate in bad weather.
It is described as a patrol-combat vessel that sports four engines for quick deployment and long endurance, allowing it to operate far from its bases, a mission that the IRGCN has not historically carried out.
PressTV noted that "sophisticated" but unnamed surveillance, electronic warfare, and radar systems make up Shahid Soleimani's capabilities in addition to "self-protection systems, modern communication and telecommunication equipment, various types of encoders, and data links."
The Iranian media has also rigorously highlighted the supposed stealth component of the ship, which primarily hinges on a lower radar cross-section area. However, Iran has made claims of stealth technology on several ships without tangible evidence.
Three new military vessels including a patrol combat warship named after Qasem Soleimani joined the fleet of IRGC Navy today. The Soleimani vessel is a multi-hulled watercraft that can carry choppers. It can also unload strike speedboats and VTOL drones in the sea, Tasnim said. pic.twitter.com/vfhJ4MvISm

— Iran International English (@IranIntl_En) September 5, 2022
Going by the claims in the local media in Tehran, Shahid Soleimani's VLS is designed to fire unspecified surface-to-air missiles (SAMs) with a range of about 93 miles. In addition, the large hatches fixed toward each edge of the corvette's superstructure could allegedly house land attack cruise missiles.
However, it hasn't been specified what kinds of missiles or how many will be loaded.
The commissioning comes just days after the US Navy claimed it had somehow thwarted Iran's Revolutionary Guard Corps (IRGC) attempt to seize one of its uncrewed surface vessels in the Persian Gulf. This is indicative of Iran's growing military assertiveness in the region.