A month after Germany made a giant U-turn and conceded to Ukraine's demand for Leopard-2 main battle tanks (MBTs), Berlin is now supplying automated reconnaissance systems to Kyiv to 'keep an eye out' on Russian troops.
Germany's Rheinmetall defense concern announced on February 28 that it has begun arming Ukraine with SurveilSPIRE automated reconnaissance systems. These systems are designed to monitor large swathes of territory with the least amount of workforce necessary.
The announcement comes when Russia is mounting fresh offensives against Ukraine to capture territory in the east, especially Bakhmut. The former Ukrainian industrial city known for its salt mines and wine has reportedly been reduced to rubble.
As the winter recedes and the region welcomes spring, the Russian operations are expected to become more extensive in scope and deal more severe blows to Kyiv. Moscow intensified combat after Ukraine was committed to delivering Leopard-2, Abrams, and Challenger-2 tanks from NATO countries.
These SurveilSPIRE reconnaissance systems, according to Rheinmetall, include micro-drones that are auto-piloted, mobile surveillance towers with day and night cameras, and a control system. The manufacturer further notified that transport vehicles are included in the scope of the delivery.
The SurveilSPIRE surveillance towers, produced by the Estonian company DefSecIntel, can be loaded into trailers and delivered rapidly to their operating location. While the operation is automated, assembly requires just three people, making this an advantageous system in combat.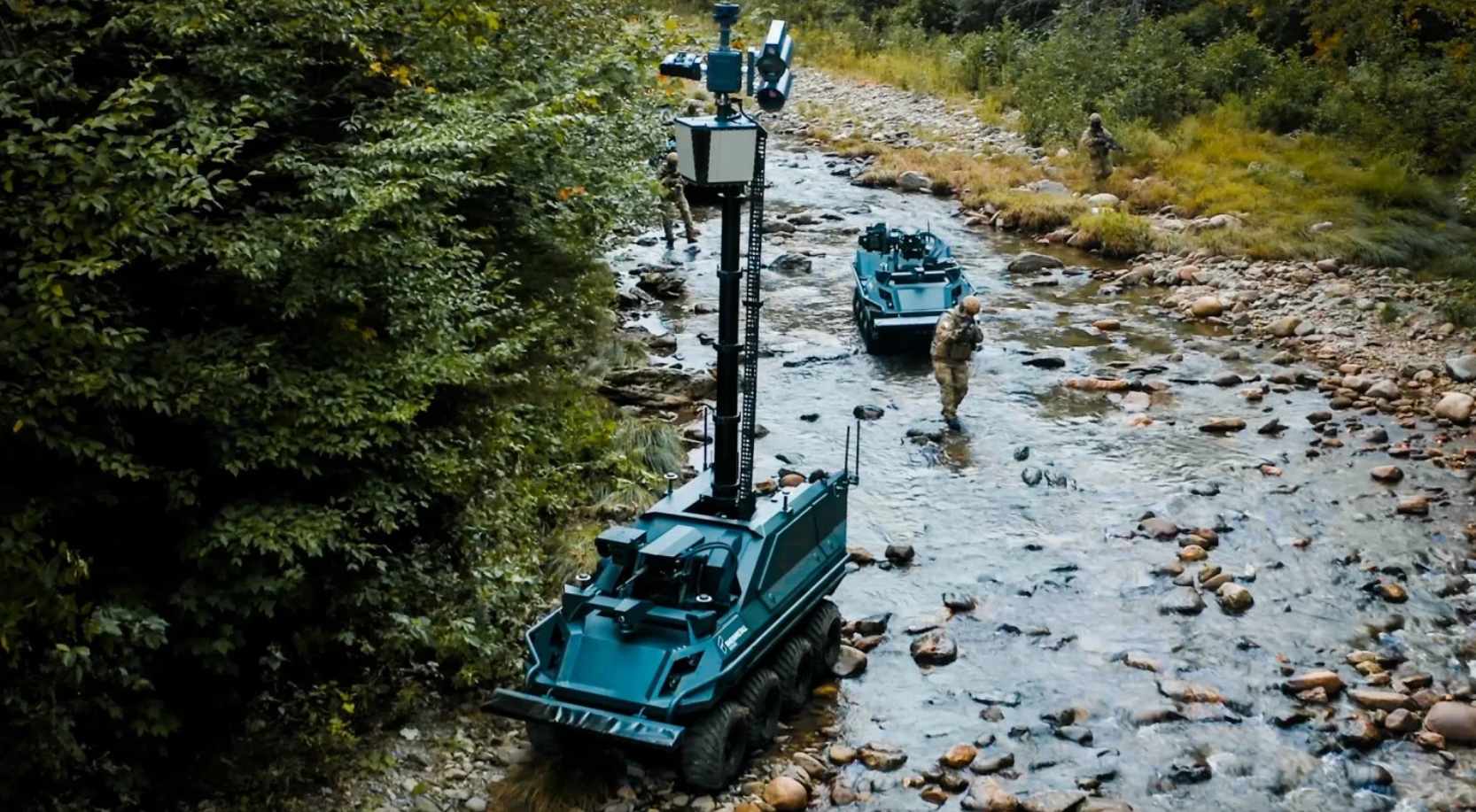 The system has wireless connections (4G and Starlink) for sending video to a mobile command post, making it one of the many systems that will operate from the battlefield with assistance from Elon Musk's Starlink satellite network. Further, it can function without power wires or a fuel supply, as solar panels allow for continuous operation.
Rheinmetall to supply Ukraine with Automated #Reconnaissance systems

Rheinmetall + DefSecIntel are supplying #Ukraine with SurveilSPIRE systems consisting of Mobile Surveillance towers with Day Night-capable camera equipment, Autopiloted mini #drones & a Control system- Reuters pic.twitter.com/lMtjJP5owC

— EurAsian Times (@THEEURASIATIMES) February 28, 2023
Most importantly, though, the system uses reconnaissance drones with autopilots to fly missions and perform patrols. This allows the operator to examine dangers that have been identified and to initiate the required countermeasures. This would help the Ukrainian troops to fend off Russian attacks over an expansive territory.
The deployment of this system could, therefore, bolster Ukraine's defenses and enable it to save crucial time when danger is first detected.
On its part, Rheinmetall is already involved in several initiatives to support Ukraine's combat against Russia. For instance, Zeppelin Mobile Systeme GmbH, a subsidiary of Rheinmetall, is providing a turnkey field hospital to Ukraine this year on behalf of the German government.
Also, Ukraine is receiving 26 brand-new high-mobility HX swap-body trucks to aid in repelling the Russian invasion and other defense equipment. The company is also making the delivery of SurveilSPIRE automated reconnaissance systems at the behest of the German government.
The announcement of the delivery of the SurveilSPIRE systems comes a month after the German government announced that it would deliver its cutting-edge Leopard-2 tanks to Ukraine.
German Commitment To Ukraine On Display
The cooperation of the German defense giant with an Estonian company for delivering the reconnaissance system to Ukraine has displayed Berlin's enthusiasm for supporting Kyiv.
This is significant as Germany has mostly been chastised for its hesitations regarding bolstering Kyiv's war effort by delivering military equipment.
German Chancellor Olaf Scholz reportedly attempted to salvage his country's reputation at the Munich Security Conference, where he said, "Germany acknowledges its responsibility for the security of Europe and the NATO alliance area, without ifs and buts."
In a rare gesture, Scholz also said his country would need to boost its defense industry and switch to "a permanent production of the most important weapons we are using." Not just that, banking on its own decision to arm Ukraine with Leopard-2 tanks, he called on other NATO states to join Berlin in arming Kyiv with these advanced battle tanks.
On January 25, after months of dithering on the issue, the German government announced that it would supply the Leopard-2s to Kyiv. It vowed to build an international alliance to give Ukraine 80 German-built tanks.
In the run-up to the German decision, Rheinmetall had gone so far as to say that it could deliver 139 Leopard tanks of different variants to Ukraine if asked to do so.
This was the most powerful weapon that Berlin promised after the Ukrainian military extensively & successfully operated the IRIS-T air defense systems. Previously, it also pledged the delivery of Marder Infantry Fighting Vehicles (IFVs), which eventually paved the way for battle tanks.
Ukraine has also called upon Germany to arm it with fighter jets, but Berlin, like all other NATO states, has stopped short of accepting that demand despite promising an array of other military equipment.
Contact the author at sakshi.tiwari9555 (at) gmail.com