Ukrainian Armed Forces (UAF) have noted significant challenges posed by Iranian-made Shahed-136 drones, taking out armor and artillery systems in the north-eastern Kharkiv region, the Wall Street Journal (WSJ) reported.
---
The drones, albeit cheap and not as advanced as American, British, Israeli, Chinese, or even some of the Russian systems, nevertheless pose what can be construed as a tactical irritant to Ukrainian ground forces.
The use of Iranian drones in Ukraine also marks both a technological and geopolitical leap in terms of Iran's defense industry and its ascension as a regional powerhouse that has been admitted into the largest multilateral forum like the Shanghai Cooperation Organization (SCO).
---
Besides, it has also revealed loopholes in the global engineering and drone component market, where many off-the-shelf basic devices found in captured Iranian Unmanned Aerial Vehicles (UAV) came from US allies and western countries.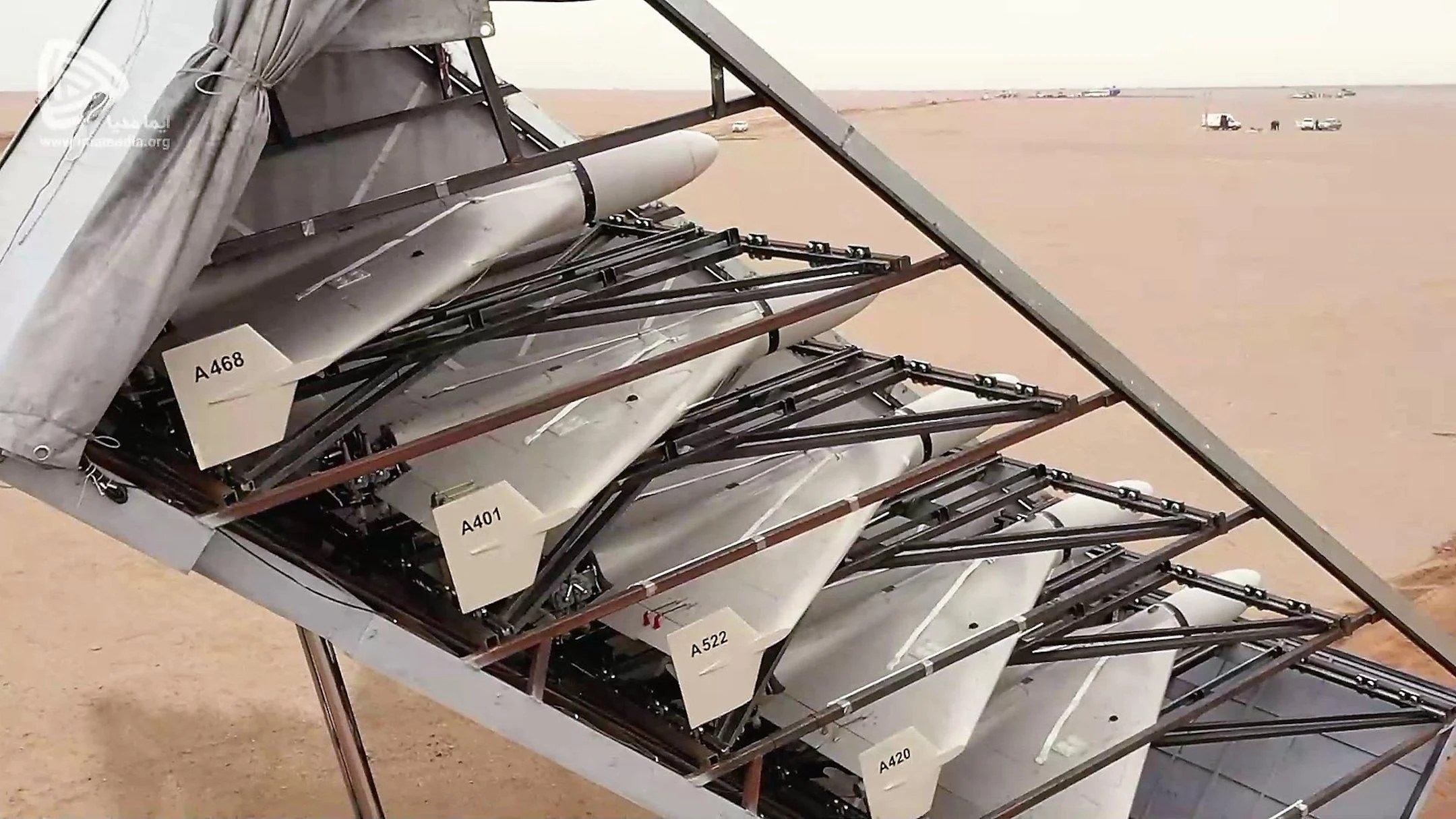 The first images of an Iranian Shahed-136 kamikaze (suicide) drone emerged in the form of wreckage, which Ukrainian forces claimed to have shot down near Kupiansk in Kharkiv.
The debris bore the term M214 Geran-2 in Cyrillic script, indicating Russia has rechristened the UAV. The photo served as the first visual confirmation of the Iranian drone being used in the war.
Tehran reportedly has several variants of the Shahed drone. While Iran has released limited details, the triangle-shaped Shahed is thought to have a range of about 2,000 kilometers (1,240 miles). This makes it capable of hitting precise targets from a long-range – a capability that Russia desperately needs.
Shahed Aviation Industries, a company with a long experience in drone research, manufactures this drone. The company also developed the popular Shahed-129, a Predator clone, the Shahed-149, the Iranian counterpart of the larger Reaper, and the stealthy Shahed-181 and 191 drones.
Another drone Iran has supplied Russia with is the Mohajer-6, which can carry four air-to-ground guided missiles.
#Ukraine: In the first credible sighting of Iranian drones in use by Russian forces, here we see the remains of a HESA Shahed-136 loitering munition (or a design based on it), which is made in Iran. From the appearance, it seems it likely detonated.

Images via @kms_d4k pic.twitter.com/LUBKrPAMNc

— ?? Ukraine Weapons Tracker (@UAWeapons) September 13, 2022
Lacking pure conventional military strength, especially against nemesis Israel, Iran compensated by developing unconventional and asymmetric systems like ballistic missiles, swarm boats, and drones.
Iranian drones used by the Houthis in Yemen have successfully struck Emirati and Saudi targets despite the US allies using the most advanced American air defenses.
Temporary Irritant or Permanent Challenge?
The WSJ report quoted Colonel Rodion Kulagin, commander of the artillery of Ukraine's 92nd Mechanised Brigade, saying that Iranian drones started appearing in the north-eastern Kharkiv region over Ukrainian armor and artillery positions.
Flying in pairs, the drones have slammed into and destroyed four artillery systems and one Armoured Fighting Vehicle (AFV) – two 152 mm self-propelled howitzers (SPH), two 122 mm SPHs, and two BTRs.
Russia first tested the Shahed drone by striking a US-made M777 155 mm and then seems to have scaled up the attacks after testing their basic battlefield efficacy.
The Iranian drones have been used in the Kharkiv region only so far, where the 92nd Brigade of the UAF undertook a major offensive and retook some 6,000 sq km of territory.
This region, interestingly, no longer has the overwhelming Russian artillery and armored advantage, which explains the use of drones here.
"In other areas, the Russians have overwhelming artillery firepower, and they manage with that. Here, they no longer have that artillery advantage, and so they have started to resort to these drones," Col. Kulagin said.
The UK Ministry of Defence (MoD) said in its September 14 update, "The Shahed-136 is a one-way attack UAV with a claimed range of 2,500 kilometers. Russia is almost certainly increasing sourcing weaponry from other heavily sanctioned states like Iran and North Korea as its own stocks dwindle.
The loss of a Shahed-136 near the front lines suggests there is a real possibility that Russia is attempting to use the system to conduct tactical strikes rather than against more strategic targets farther into Ukrainian territory."
Iran's Drone Prowess – Both Indigenous & Foreign
Another WSJ report talked about Iran Aircraft Manufacturing Industries, a military-controlled company in Isfahan, ironically set up by the Americans in the 1970s when the friendly monarch, Reza Shah Pahlavi, was in power.
On the company's board and the chief scientific brain behind Iran's drone program is Hamidreza Sharifi Tehrani, an engineer who regularly attends seminars on civilian drones in Italy and Australia.
Many of its drones use off-the-shelf components and parts, which are difficult to be controlled by global export controls and sanctions regimes.
For instance, the Shahed-129 uses an Austrian-designed Rotax 914 engine – the same as the one used in the US Predator – giving it a cruising speed of 100 miles per hour and a flight time of over 20 hours.
Iranian-designed drones in Gaza, Yemen, and Iraq also use the same engine model, the DLE-111 made by Chinese model airplane specialist Mile Hao Xiang Technology Co Ltd, according to United Nations (UN) experts.
Even more bizarre is the fact that whose DLE-111 sells on the Chinese e-commerce site Alibaba for $500, with some of its engines used by US manufacturers of radio-controlled miniature aircraft, customs records show. UN inspectors also tracked a South Korean-made component called a 'servomotor' found in an Iranian drone in Yemen to a Tehran toy shop.
A key high-technology component used in delta-wing drones developed and manufactured in Sweden was found to have been shipped into Tehran via an Indian food-trading company.