Since October 10, 2022, when Russia retaliated fiercely against the Ukrainian intelligence-masterminded terrorist attack on the Kerch bridge, world attention has been riveted on the Russian use of inexpensive Geran-2 drones.
Russia has used the Iranian-designed drones, which reportedly cost under $20,000/- a pop, to effortlessly knock out 40% of Ukraine's power generation infrastructure, despite Western-supplied MANPADS and AWACS support.
Even as Ukraine and its Western curators are struggling to put together an effective counter to the Geran 2 drone, Russia has escalated its use of inexpensive drones, this time all along the frontline where Russian forces have brought the Ukrainian counteroffensive to a grinding halt, well before its stated aims could be realized.
Russia has not ceded any Ukrainian territory since early October, despite the prevailing decisive Ukrainian numerical superiority all along the front line.
Ukrainian forces relentlessly and ferociously attacked outnumbered Russian forces using the same tactics – high mobility probing attacks – that had yielded dramatic results at the start of the Ukrainian counteroffensive on September 6.
However, unlike in September, when advancing Ukrainian columns would find gaps in Russian defenses and break through almost effortlessly, they encountered prompt and determined Russian resistance resulting in high Ukrainian casualties.
Acknowledging the setback, Ukrainian spokesperson Oleksiy Arestovych recently told the media that the Armed Forces of Ukraine's Kherson front's situation is "unpleasantly changing."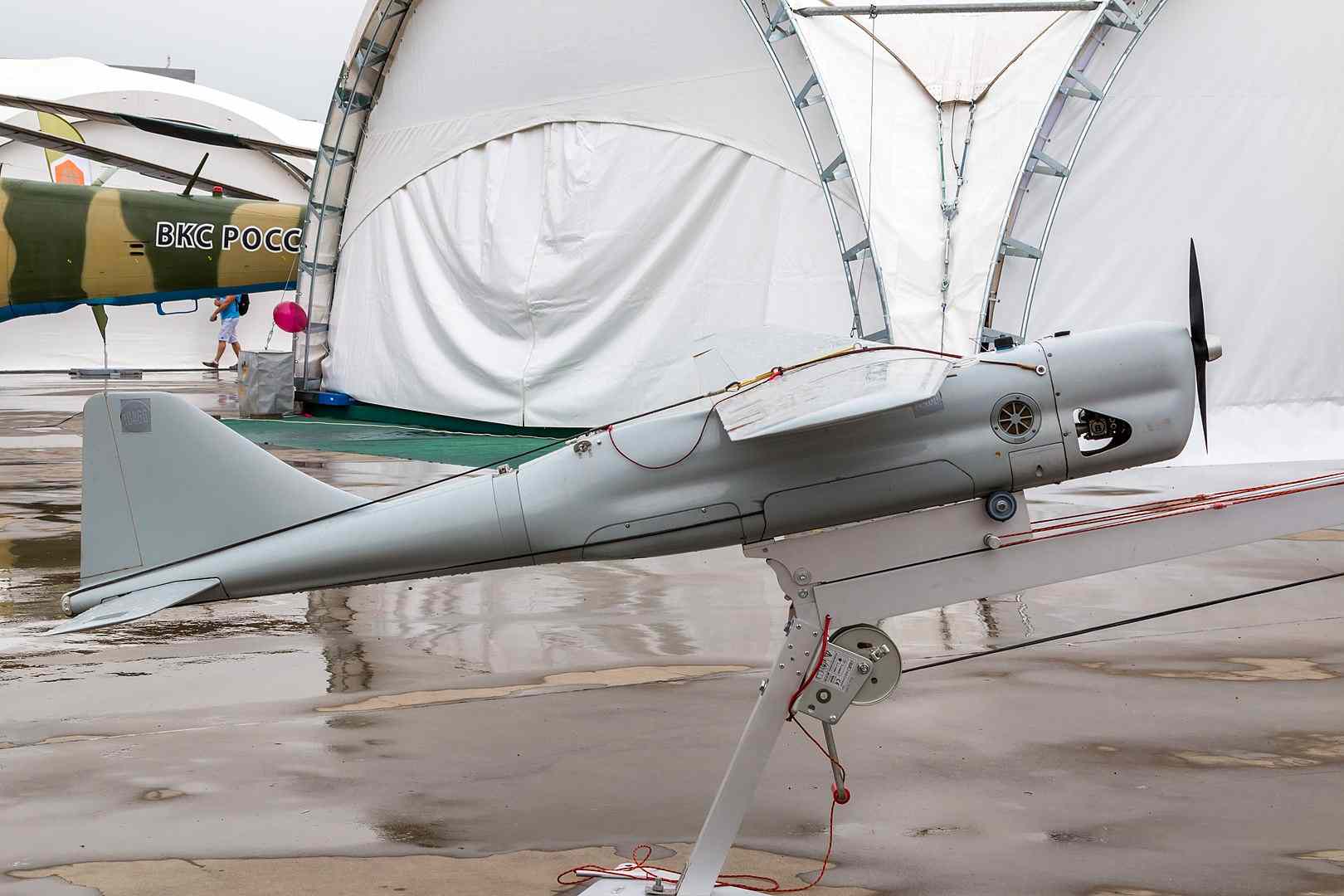 Considering that Russian reserves are still largely under training, what changed to bring the Ukrainian counteroffensive to a grinding halt?
One of the likely factors is the large-scale deployment of inexpensive surveillance UAVs by Russian forces manning their current defensive lines.
In September, Ukraine forces quickly found gaps based on intelligence provided by US satellites and ISR assets such as the RC-135. They are still seeing the gaps and breaking through, only to be detected and confronted. Russian forces detect the incursions almost as soon as they occur.
Almost all Russian MoD reports announcing Ukrainian attempts to break through Russian defenses and the defeat of such attempts by Russian forces mention that a Russian surveillance drone spotted the incursion!
Russia Launched Serial Production Of Drones
There has been an upsurge in the availability of Russian surveillance drones. On a lighter note, it's moot if the increase is related to the alarming rate at which speed cameras are reportedly disappearing in Sweden!
(The West would like to believe there is a connection because Russian Orlan 10 multi-role drones use the same Canon EOS 800D camera. The Russian drone's camera body is reportedly rigged to a metal plate with wires. The 85mm lens sticks out through the drone's skin.)
What is important is that Russia has found a very effective counter to Ukrainian advantage from access to US satellites and ISR assets.
Indeed, there is evidence to suggest that Russia has indigenously developed all the hardware needed for the serial manufacture of surveillance drones.
According to Russia's Ministry of Industry and Trade, Russia's Almaz-Antey recently launched mass production of multifunctional quadcopter drones for the civilian market. The drones will be assembled at the Obukhov plant in St. Petersburg. All the components of the drones would be made in Russia with Russian material.
The drone kit would include a drone, two batteries, a tablet computer with software, spare parts, etc. All this is packed in a special case.
Almaz-Antey plans to assemble 400 drones in November and 1000 drones by year-end.
If Almaz-Antey is now catering to the civil market, the requirement for Russian forces has likely been factored into planned production volumes.
It's important to note that the sensor-to-shooter time would be much lower with surveillance drones than when using satellite or airborne ISR assets. It's not surprising, therefore, that the Russian response to Ukrainian incursions is almost immediate.
Russia, once again, appears to have thwarted Western superiority of equipment and resources with cost-effective asymmetric countermeasures.
Vijainder K Thakur is a retired IAF Jaguar pilot. He is also an author, software architect, entrepreneur, and military analyst. 
Reach out to the author at vkthakur (at) gmail.com