Military and economic cooperation between China and Pakistan, with whom India shares troubled borders, is a major cause of worry for New Delhi. The prospect of a two-front war on India has been extensively discussed. But is the Indian military adequately prepared to tackle these threats? 
Border Standoff With China 
Amid the Ladakh standoff, the Indian and Chinese troops had a minor confrontation last week in Arunachal Pradesh in the eastern sector of the Line of Actual Control, the 3,488 km disputed border between the two countries.
According to the ANI news agency, the face-off was resolved after the talks between the local commander as per existing protocols.
Given the #IndianAirForce Chief's comments on #China PLAAF presence at 3 airbases along the LAC/Sino-Indo border, here's a quick map guessing which airbase were being hinted at basis deployments seen there, also added – IAF presence noted through the crisis pic.twitter.com/Aqe9TNhSOz

— d-atis☠️ (@detresfa_) October 5, 2021
However, News18 reported that a few Chinese soldiers were temporarily detained by the Indian Army in Arunachal Pradesh's Tawang after around 200 People's Liberation Army (PLA) troops transgressed into the Indian side from Tibet and tried to damage unoccupied bunkers. It also said that the situation was brought under control by local commanders.
The armies of the two nuclear-armed neighbors have been locked in a standoff in the eastern Ladakh sector for more than a year. Despite multiple rounds of military-level talks, the impasse is far from over.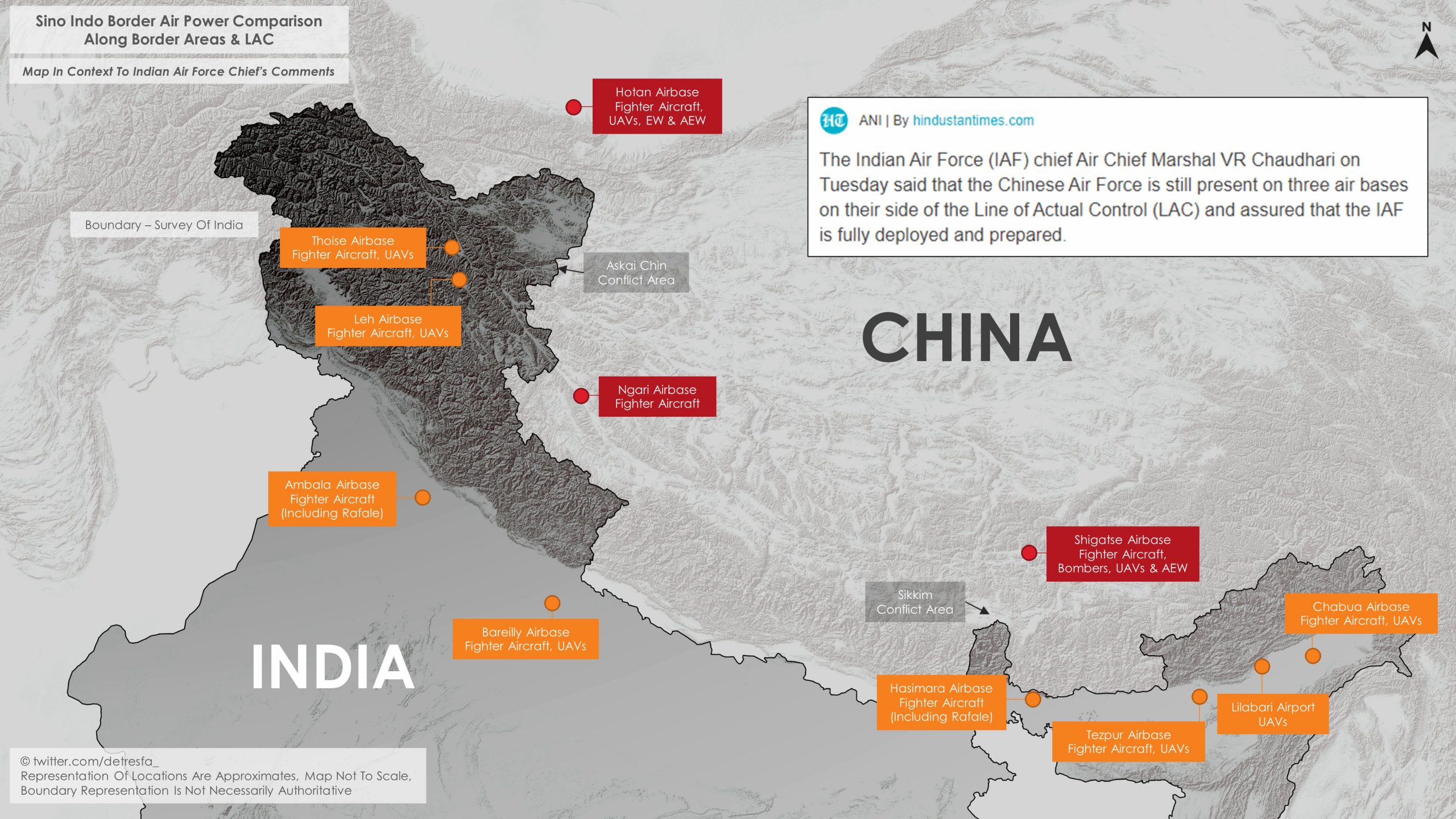 Earlier, the Chinese permanent representative to the United Nations, in a closed-door informal session of the UNSC, argued that India's August 2019 decision to abrogate Article 370 so as to strip the erstwhile state of Jammu and Kashmir of its special status challenged China's sovereign interests.
It was claimed that this also violated bilateral agreements on maintaining peace and stability in the border area.
Moreover, India's announcement to re-take Gilgit-Baltistan, a strategically important spot administered by Pakistan, irked China. The EurAsian Times had previously reported how this particular region is especially important to China due to the presence of the 3,000 kilometers long Karakoram Highway that is expected to be China's economic lifeline for international trade here.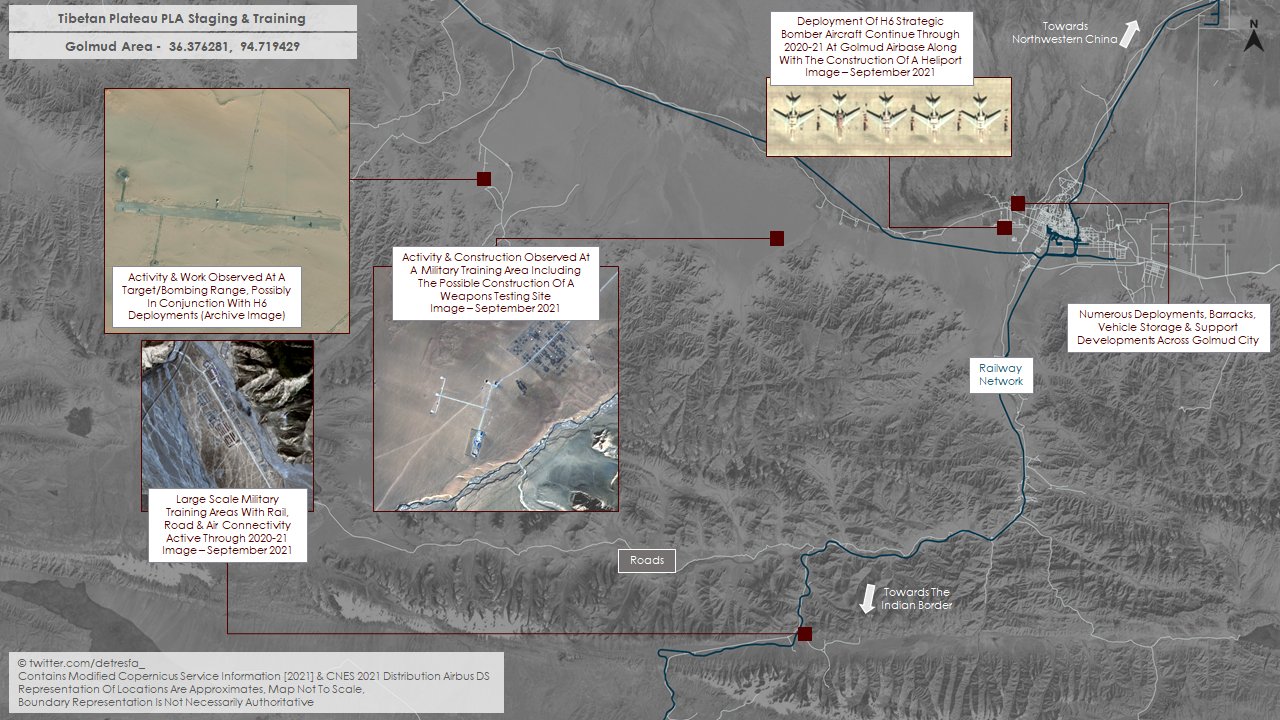 Analysts believe China's actions at the LAC were a response to India's G-B announcement. And the Chinese involvement in matters pertaining to Pakistan warranted suspicion regarding collusion between the two countries.
Tensions With Pakistan
The Sino-Indian border standoff in recent times overshadowed tensions between India and Pakistan. The de facto border between India and Pakistan called the Line of Control (LOC) and located in Jammu and Kashmir, has seen a significant rise in the number of ceasefire violations.
While Pakistani media has reported 2,158 ceasefire violations by India this year as of September 6, Indian Army officials claimed there have been 3,104 ceasefire violations as of September 1. Whatever the cause for the disparity in numbers might be, it is quite evident that the LOC had been quite hot this summer.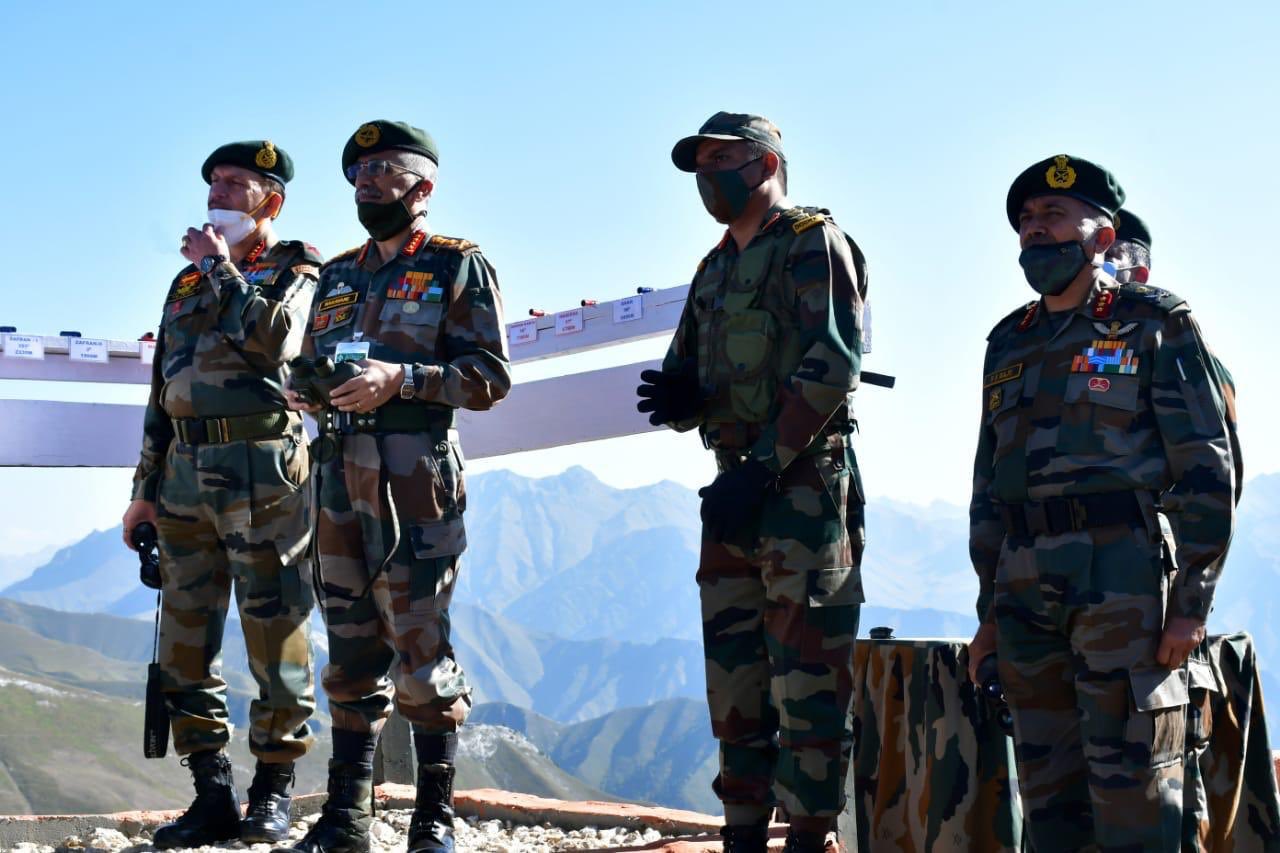 Relations between New Delhi and Islamabad had nosedived in the wake of the February 2019 border skirmishes linked to the India-launched Balakot airstrike.
Following this, the Indian government's decision to strip Kashmir of its special status in August opened up a new set of challenges for these two countries. Unexpectedly, it also dragged China into this neighborly affair.
Conflicting Statements
Top Indian military commanders have promptly acknowledged the two-front war threat despite the persisting silence of the country's political leadership on the matter.
The Indian Army chief, General M. M. Naravane, at his annual press conference in January, said that "There is increased cooperation between Pakistan and China, both in military and non-military fields. A two-front situation is something we must be ready to deal with."
Earlier, in September 2020, Chief of Defence Staff, General Bipin Rawat, acknowledged, "Chinese economic cooperation with Pakistan, in Pakistan-occupied Jammu and Kashmir, along with continued military, economic and diplomatic support mandate high levels of preparation by us.
This also poses the threat of coordinated action along the northern and western fronts, which we have to consider in our defense planning."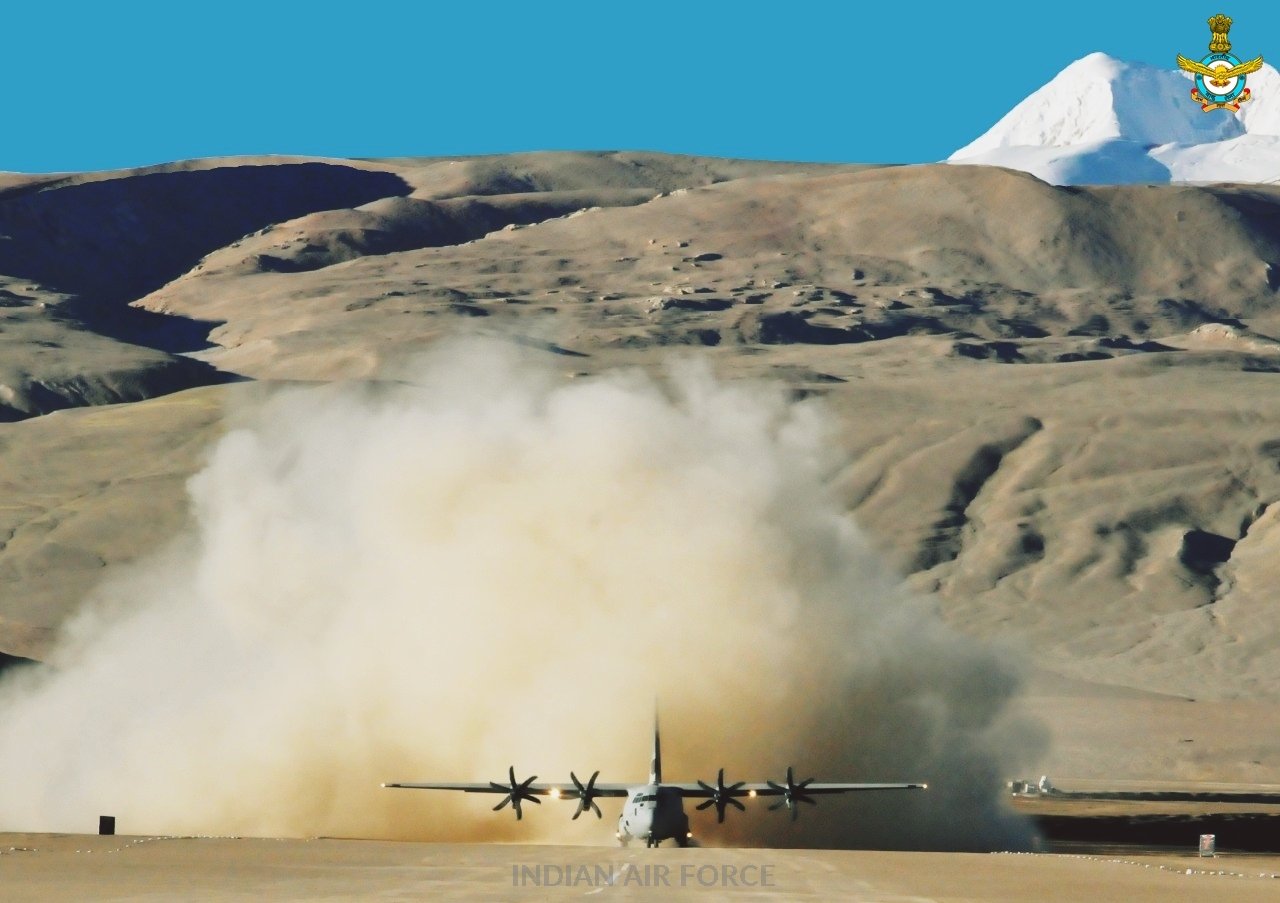 Rawat and later then-Indian Air Force (IAF) chief R KS Bhadauria stated their confidence in their country's ability to be able to thwart a two-front attack.
These remarks seem to be somewhat contradictory to what had been said previously. For instance, Bhadauria's predecessor had warned that "our numbers are not adequate to fully execute an air campaign in a two-front scenario.
The probability of a two-front scenario is an appreciation which you need to do. But are the numbers adequate? No. The squadrons are winding down."
These statements seem to contradict the ground reality of Indian forces. The resources at the disposal of the Indian Air Force, Navy, and Army appear to be inadequate. The absence of a clear strategy is also being felt quite starkly.
Tackling Two-Front Threats
The discussions on a two-front military threat for India began around 2006. They were formally articulated in the defense minister's operational directive in 2009.
New Delhi's response was to first aim at preventing any loss of territory through deterrence and dissuasion and to be ready for a primary and a secondary frontal assault. However, the response was never resourced for a two-front collaborative threat.
Even now, India appears unprepared for a two-front war. At the moment India possesses only 20 days worth of ammunition, Sushant Singh, a journalist, and former Indian Army officer, wrote in an article for War on the Rocks.
Citing government audits, he indicated that over half of these stocks were considered substandard. A sizable number of the ammunition have been found unfit to even sustain 10 days of intense warfighting.
Even the condition of the Indian Air Force's fleet of fighter jets is worrisome. The Balakot strike demonstrated that the air force fielded a Soviet-era MiG-21, which was shot down by the Pakistan Air Force's F-16, and the pilot was held captive.
India's newest fighter aircraft, the 4.5-generation French Rafale will have to face China's indigenous 5th-generation fighter, the J-20.
This is still not the most pressing issue that the IAF is facing. In 2017, the then-Air Force Chief B.S. Dhanoa had said that 42 squadrons "is the minimum strength necessary to "dominate" a two-front conflict."
However, per a statement by the new Chief of the Air Staff Air Chief Marshal (ACM) V.R. Chaudhari, the IAF can't reach this required strength of squadrons even in the next 10-15 years. The service will remain at 35 squadrons.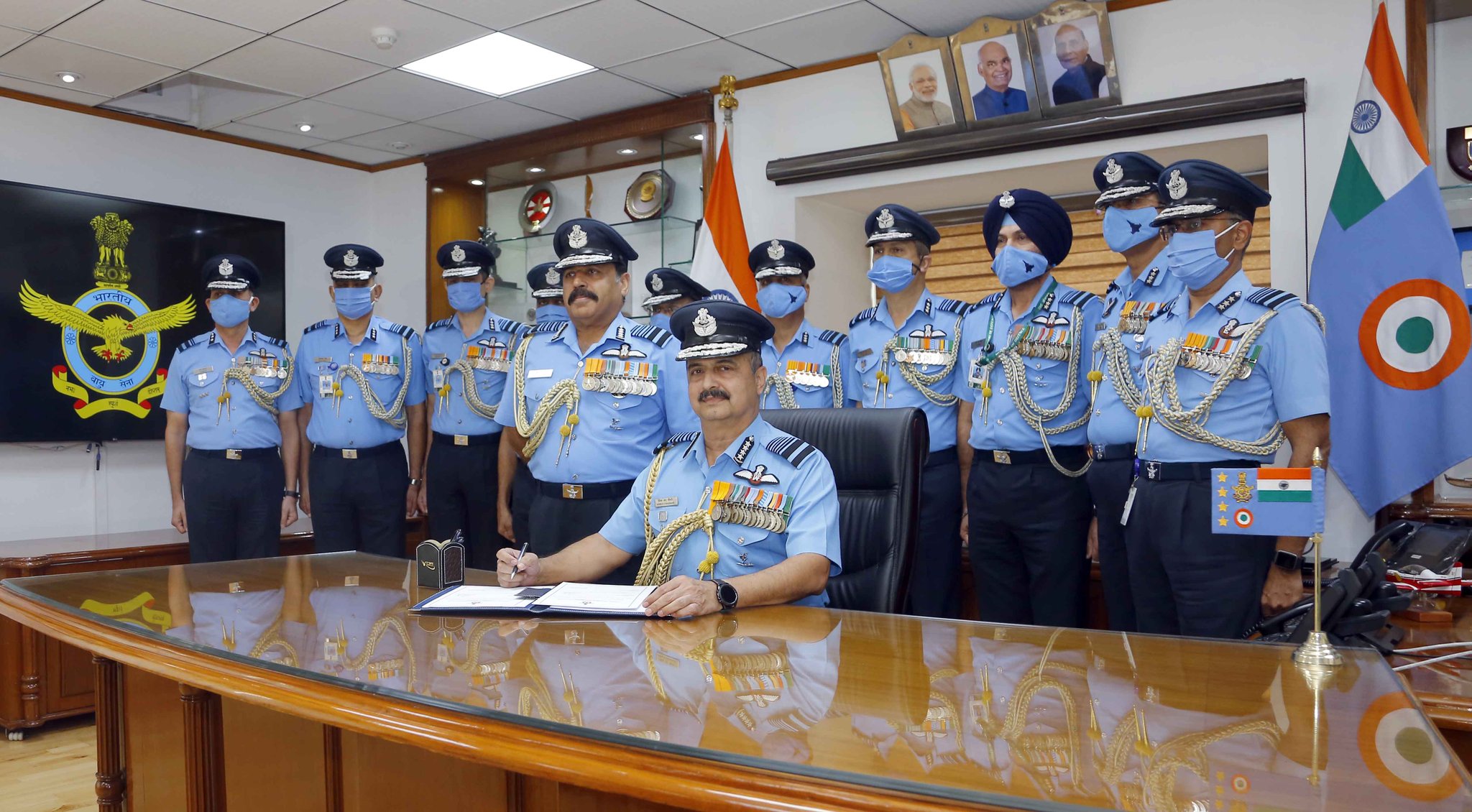 "The four squadrons of Light Combat Aircraft (LCA)-Mk1A, six squadrons of the Advanced Medium Combat Aircraft (AMCA) and six Medium Role Fighter Aircraft (MRFA), and then factoring in the phaseout, it will remain at 35 squadrons in the next decade. There is no scope for increment as of now," he said addressing the annual press conference on Tuesday.
On a more hopeful note, he highlighted that deliveries of the S-400 surface-to-air missile systems from Russia are on track, but cautioned that SAM systems could not be a replacement for fighter jets.
He also pointed out that while the Chinese have built airfields and hardened their shelters, they still have "the huge penalty of high altitude".
In the light of these statements, how India lays out its combat strategy against the two-front threat is still unclear.
— Shreya Mundhra contributed to this analysis
Jayanta Kalita is the Editor of The EurAsian Times . A former Associate Editor at Hindustan Times, Jayanta has worked for ThePrint, The Times of India, Mail Today among other media outlets. He can be reached at editor@eurasiantimes.com