Two months after their failed negotiations, India and China are holding another round of high-level military talks in a bid to end the almost two-year-long border standoff. Simultaneously, India is steadily modernizing its military to challenge China in the Himalayas, in case the border stalemate continues.
The conflict that broke out in the summer of 2020 made the Indian Army cognizant of the urgent need for a lightweight tank, to be potentially deployed in Ladakh. To that end, a request for information (RFI) was issued last year by the Defense Ministry to purchase light tanks with a focus on mountain warfare.
Recently, the Ministry of Defense (MoD) has given approval for the design and development of light battle tanks to the private sector to push the 'Atmabharat Bharat' (self-reliant India) initiative.
The project, under the Make-1 category, is to be undertaken by industry and funded by the government in a stark departure from the idea of direct purchase.
Foreign defense contractors with existing ties with the Indian military have already declared their intent to offer a tank to meet the Army's needs. As a result, a deal between a local and international defense contractor for collaboration on the design and development of the tank could be struck in the near future.
The Need For A Light Battle Tank
India had stationed a fleet of T-90 tanks, which weigh roughly 46 tons, near the site of conflict in eastern Ladakh. This was in addition to the previously deployed 45-ton T-72 tanks. However, these heavy tanks are not ideal for high altitudes and difficult topography.
While Indian armored battalions struggled to transport their heavy T-72s across mountain passes as high as 17,500 feet, China's ZTQ-15 light tanks effortlessly zipped through. The operational difficulties associated with using heavy main battle tanks (MBTs) in mountain warfare have pushed India's light tank program.
Depending on the armor arrangement, the Chinese Type 15 tank weighs roughly 33-36 tons. The tank is characterized by its high mobility and rapid redeployment and it was primarily designed for reconnaissance and infantry support missions.
It can be airdropped in areas such as in the mountains, jungles, and riverine areas where bigger Chinese MBTs cannot operate.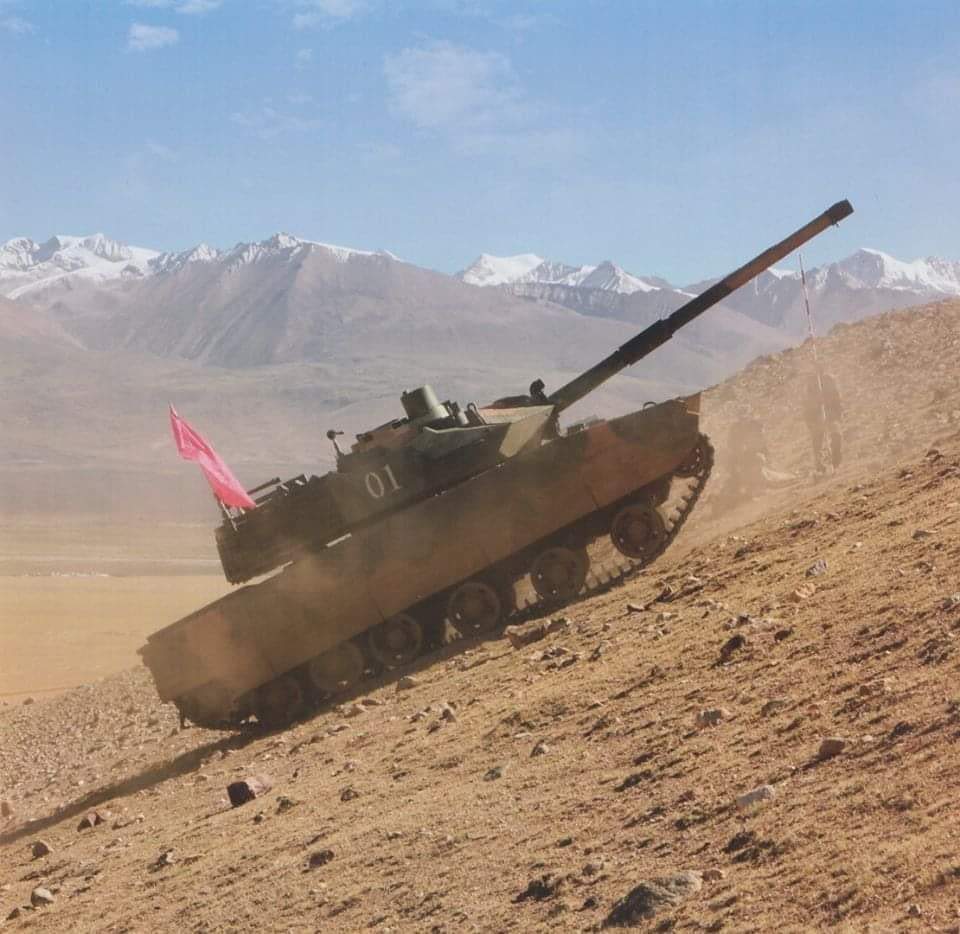 Light tanks are beneficial not only on the high-altitude Sino-Indian border but also on the mountain frontier with Pakistan in J&K, according to an article written by Col. Ajai Shukla (retired), a leading defense analyst.
India filed an RFI for 350 light tanks last year, asking for potential manufacturers to meet the army's long-standing requirement that included a tank that is amphibious, transportable by air, road, and water, has a maximum weight of 25 tons, cutting-edge mobility, lethal armament, and protection systems, and can operate in a variety of terrain, including high-altitude environments.
However, this was not the first time that the Indian Army has contemplated acquiring or building a light battle tank. The service had previously released an RFI for 200 wheeled and 100 tracked lightweight tanks when the Mountain Divisions were established in 2009.
Further, after the standoff began in 2020, the Defence Research and Development Organisation (DRDO) was said to be in talks with Larsen & Toubro, an Indian private company, about converting the K9 'Vajra' 155 mm self-propelled howitzer into a 35-tonne lightweight tank.
Foreign Contractors
BAE Systems
BAE Systems Hägglunds recently announced that it believes it can supply a single baseline platform that can meet the Indian Army's varied needs.
The CV90 family of armored fighting vehicles (AFVs) can meet the Indian Army's light tank, Futuristic Infantry Combat Vehicle (FICV), and Future Ready Combat Vehicle (FRCV) requirements, according to Darren Restarick, region sales director for BAE Systems Hägglunds, according to Janes.
Restarick went on to say that using the same platform for three requirements, with the ability to add or subtract armor and modify turrets, will increase attrition capabilities. Depending on the current needs, the operator can "regenerate the product".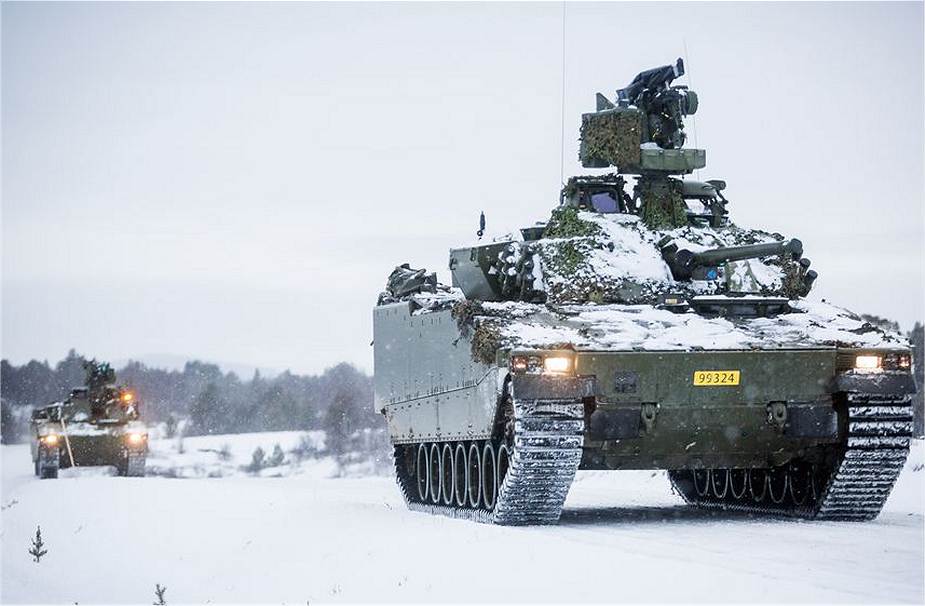 The BAE offer is attractive as alongside the lightweight tank project, which is to be built indigenously now, India is also pursuing the FICV and FCRV projects, with the latter aimed at replacing the Russian developed T-72 and T-90, currently serving as India's Main Battle tanks.
The CV90120-T is a light tank of the BAE CV-90 family with a Hägglunds turret set on a CV90 chassis from the current generation. It comes with CTG 120/L50, a completely stabilized 120mm high-pressure smoothbore gun with a rate of fire of up to 14 rounds per minute.
The battlefield management system for the tank is built on a video network with displays at each crew station and is fully integrated, scalable, and open electronic architecture.
The tank's defensive assistance suite (DAS) includes laser, radar, and missile approach warning systems, as well as an MSA (multispectral aerosols) active countermeasure system with top attack radar that can identify smart indirect munitions. Furthermore, the stealth turret design and radar-absorbing track skirts add to its survivability.
Hanwha Defence
Larsen & Toubro (L&T), an Indian military company, is apparently working with South Korean defense company Hanwha Defense to create light tanks for the Indian Army.
The two companies previously collaborated on the K9 Vajra-T self-propelled howitzer (SPH), a variant of the K9 Thunder, for the Indian Army. Last month, an L&T spokesperson said the company plans to work with Hanwha Defense on the development of light tanks, as previously reported by the EurAsian Times.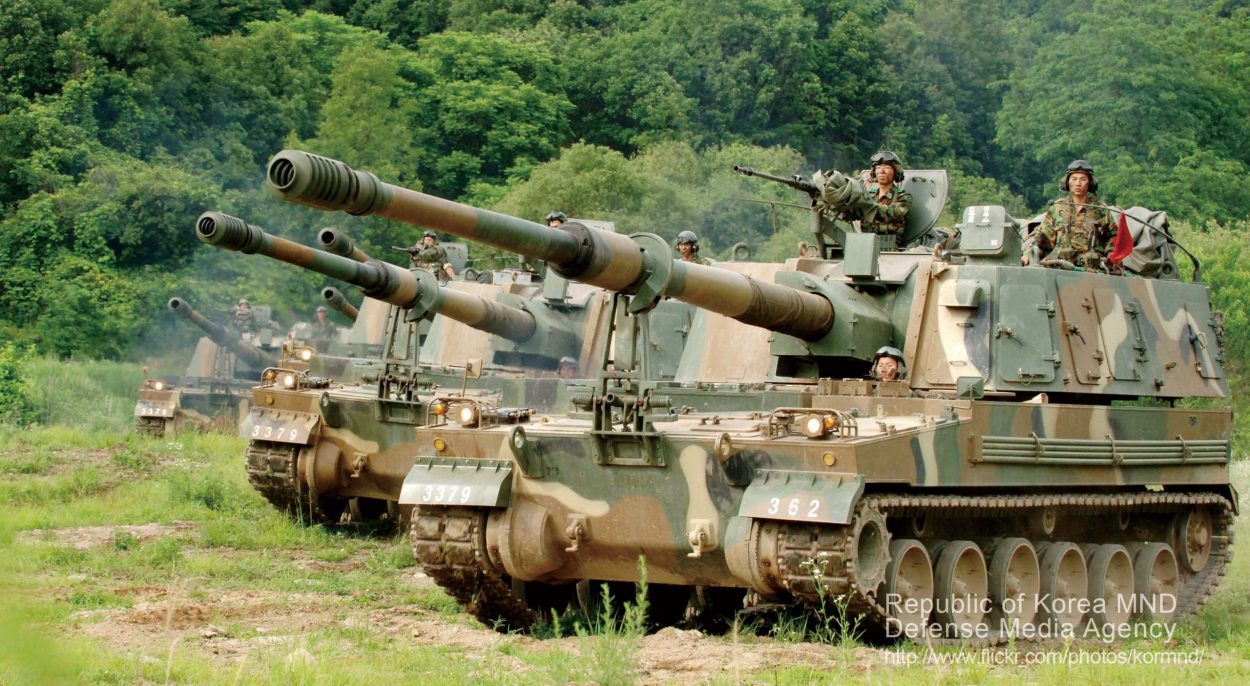 Larson & Toubro and the state-run DRDO are also reportedly in talks to convert the K9 Vajra SPH into a light – or medium-weight tank.
The Indian Army is also planning to acquire 200 additional K9 Vajra Howitzers after their successful deployment in Ladakh. According to reports, the order might be placed this year, with deliveries beginning in 2023.
Further, Hanwha Defence is apparently offering the Indian Army its K21-105 light tank. It has a 105 mm turret that can reach nearly 42 degrees of elevation, helpful for firing at targets on higher slopes, and has a 10-degree depression angle.
The K21-105 is based on the K21 infantry fighting vehicle and is equipped with a 105mm rifled gun turret that can fire both regular NATO and newly created smart ammunition with a maximum direct fire range of 4 kilometers.
The vehicle, which weighs roughly 25 tons and has improved mobility, is cheaper and easier to manufacture. Additionally, the K21-105 is an amphibious armored vehicle, which the Indian Army appears to prefer. This allows armored columns to cover natural barriers such as rivers or lakes, enhancing overall combat efficiency.
Russian Sprut-SDM1
Before the Indian government decided to indigenously develop the light tanks, it was looking at several options to buy from a foreign partner. The Russian Sprut tanks had particularly evoked keen interest in India.
During Indian Defense Minister Rajnath Singh's visit to Moscow in August 2020, Russia offered India the Sprut-SDM1. Singh had spoken about India's need for lightweight tanks and was able to convince Russia to allow it to participate in the tank's trials, as previously reported by the EurAsian Times.
The Sprut comes with all it needs to be an all-weather, all-terrain tank. This amphibious tank can be utilized by both marines and land forces due to its excellent combat performance and capabilities.
Sprut-SDM1 can fire guided missiles and is equipped with a powerful weapon package that includes a 125mm gun, a 7.62mm remote-controlled machine gun, and a 7.62mm coaxial machine gun.
The tank's onboard guided missile weapon system can hit armored targets up to 5 kilometers distant, including those with explosive reactive armor (ERA), while the roof-mounted machine gun can take down low-flying helicopters.
The Sprut can go 500 kilometers without refueling and can be transported by military cargo planes, landing ships, or by parachuting with a crew.
In any case, even if India had not decided to develop a tank indigenously, buying the Russian Sprut could have posed several problems due to the sanctions imposed on the Russian defense industry over its invasion of Ukraine. Indian defense experts have already expressed concern about existing deals and deliveries.
That said, the Indian Army's project could see more foreign contractors offering to collaborate with the country's industry in the design and production of lightweight tanks.