Indian defense manufacturer Larsen & Toubro (L&T) is reportedly preparing to develop light tanks for the Indian Army in collaboration with Hanwha Defense of South Korea.
The two companies have previously teamed up to manufacture the K9 Vajra-T self-propelled howitzer (SPH) for the Indian Army, which is a derivative of the K9 Thunder. An L&T spokesperson told Janes on February 7 that the company intends to collaborate with Hanwha Defense on the development of light tanks. 
India's Ministry of Defence (MoD) has only released a request for information (RFI) for the light tanks, not a tender, the spokeswoman added. Details about the tank will be known when the tender comes out. 
This classification will decide whether or not a foreign vendor will be engaged in the production of the light tanks, and to what extent. "Given this situation, I believe it is far too early for any global player to offer their product to India," said the L&T spokesperson.
Need For A Light Tank
Last year, India issued an RFI for 350 light tanks, looking for potential manufacturers to meet the forces' long-standing demand. The decision was apparently made after the first sighting of the new Chinese light tank, the Type 15 or ZTQ 15, in Eastern Ladakh, where the Indian Army and the Chinese PLA have been locked in a border dispute for almost 22 months now.
India had also stationed a fleet of T-90 tanks weighing around 46 tonnes in Ladakh. This was in addition to the T-72 tanks, which weigh roughly 45 tonnes and were previously deployed.
The RFI called for a modern light tank with a maximum weight of 25 tonnes that is amphibious, easily transportable by air, road, and water, and has cutting-edge mobility, armament, and protection systems and which can operate in a variety of terrain, including high-altitude places.
"The advancement in technology also facilitates that the 'Light Tank' is having weapon systems and protection of adequate capacity and is equipped suitably to operate in current/future threat spectrum, to support combat operations as a weapon system," the RFI issued in April 2021 said. Moreover, the light tank would be purchased under the 'Make in India' ethos and spirit of the Defence Acquisition Procedure (DAP) 2020. 
Ajai Shukla, a leading defense analyst, noted in his article that light tanks are useful not only on the high-altitude Sino-Indian border but also on the mountain frontier with Pakistan in J&K. They can also be employed to combat insurgents in the jungle and urban environments.
Options For India
Additionally, India is believed to be interested in Russian-made Sprut-SDM1 light tanks in order to confront China's rugged terrain near the Line of Actual Control (LAC), the de facto border.
The Sprut-SDM1 is the world's only light amphibious fighting vehicle with a 125mm main gun and the firepower of a major battle tank. The capacity to fire a cannon while afloat is another unique future.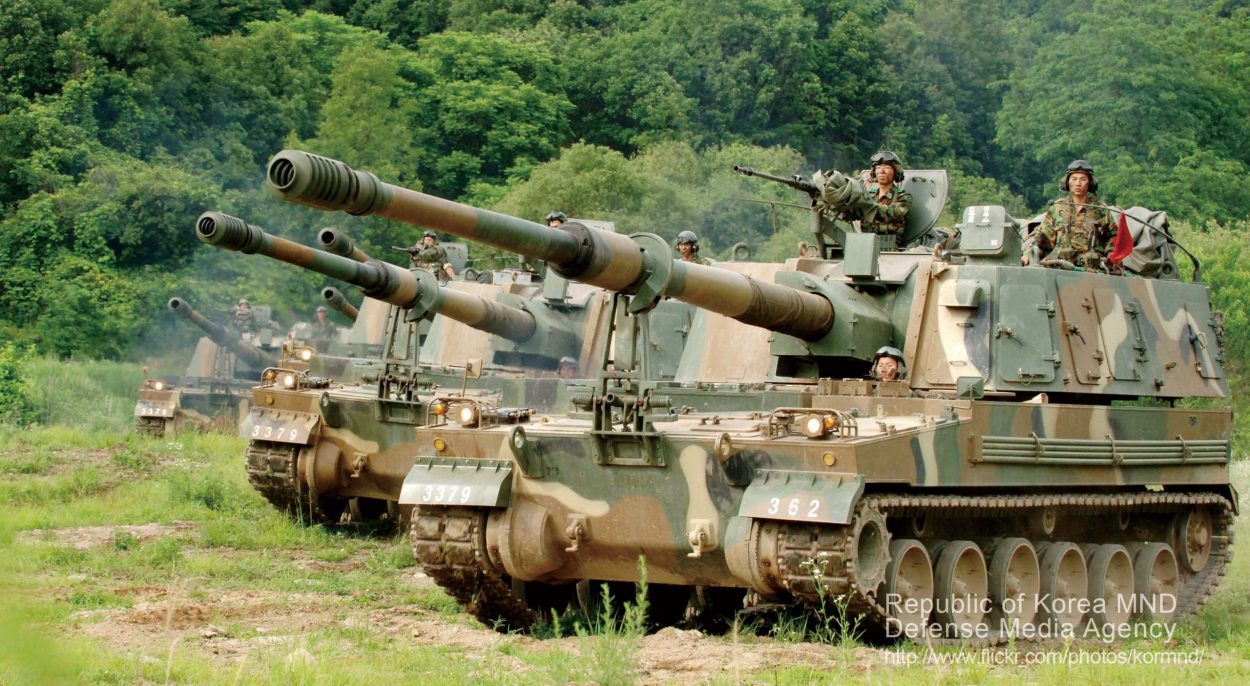 The Chinese Type 15 light tank and the Turkish Kaplan MT medium tank are two other products that are comparable to their Russian counterparts. However, unlike the Sprut, which has a 125mm main gun, both these tanks have 105mm main cannons.
In addition, Sprut-SDM1 can launch guided missiles and possesses a formidable weapon package that comprises a 125mm gun, a 7.62mm remote-controlled machine gun, and a 7.62mm coaxial machine gun.
The tank's onboard guided missile weapon system can strike armored targets up to 5 kilometers away, including those armed with explosive reactive armor (ERA), while the roof-mounted machine gun can combat low-flying helicopters.
The Sprut is capable of going 500 kilometers without refueling and can be transported by military cargo planes, landing ships, and parachuted with a crew within it.
Meanwhile, Larson & Toubro and the state-run Defence Research and Development Organisation (DRDO) were said to be in discussions to modify the K9 Vajra SPH into a light or medium weight tank. However, there is no further development in this regard.
Hanwha Defence is reportedly offering its K21-105 light tank to the Indian Army. This light tank is a potent system, with a 105 mm turret that can achieve nearly 42 degrees of elevation, useful for firing at targets on higher slopes, and a 10-degree depression angle.  L&T is most likely seeking a new collaboration with Hanwha Defence for the K21-105 light tank.