While the Indian Air Force (IAF) is looking for ways to acquire mid-air refueling tankers for its fleet, new reports hint that the IAF could adopt new eligibility criteria for the procurement.
This new 'criteria' is based on the number of hours of availability per year, confirming that the IAF is leaning towards leasing aircraft than purchasing new ones.
In a statement to the Indian newspaper The Hindu, a senior defense official said, "the leasing will be based on hours of availability per year indicating the minimum and maximum hours required."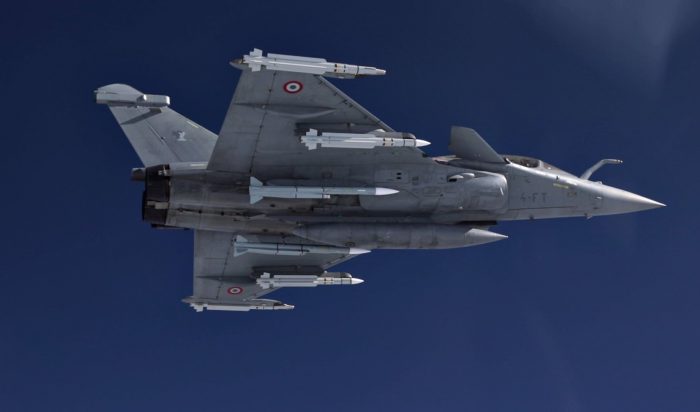 Adding about the operational use of the leased aircraft, he stated that the "leased tankers [will be used] for training purposes and [the IAF will] keep the existing IL-78s in service for operational purposes."
The Indian Air Force has been looking to acquire six mid-air refueling tankers from international vendors and had shortlisted Airbus's A330 MRTT for the role in December last year.
Concerns over the Il-78MKI's serviceability emerged soon after induction in 2003, and by 2006-2007, the Indian Air Force started looking around for a replacement, with the IL-78 and A-330 MRTT the only contenders.
Meanwhile, Boeing also recently expressed its willingness to offer the KC-46 'Pegasus' tankers on lease.
Sources from South Block told HindustanTimes that the IAF wanted to get an Airbus 330 MRTT on wet lease from a British company, while the French proposal talks about selling six of such second-hand aircraft (which have done 5-7 years of service) for a much-reduced rate with a 30-year lifespan certification.
The service is also expecting to lease 20 Basic Trainer Aircraft (BTA) through an emergency procurement route to fill the gap in equipment for the training of flight cadets.
Earlier, the government had inked a deal with Pilatus to supply 75 PC-7 Mk-II BTA for the IAF, for which deliveries were completed in 2015. However, the follow-on order was scrapped as the company was put into corruption allegations.
The indigenous HTT-40 developed by HAL would come into service by 2025, and the Air Force desperately looks forward to plugging this capability gap until then by leasing aircraft under the new Defense Acquisition Procedure 2020.
The Indian Navy too is considering leasing several platforms like utility helicopters, used minesweepers, tankers among others. The Army is also looking to lease four Heron Unmanned Aerial Vehicles (UAV) from Israel which is in advanced stages of conclusion.