Issues on "Technology Transfer" and "Restrictive Domestic Laws" of both the United States and India have always hindered the realization of the full potential of their military ties. But are things changing?
US Secretary of Defense Lloyd J. Austin III's just-concluded visit to India (June 4-5 ) has been described as reinforcing the major defense partnership and advancing cooperation in critical domains ahead of Prime Minister Narendra Modi's official state visit to Washington later this month.
Since defense cooperation has emerged "as the most significant dimension" of the India-US strategic partnership and "a key driver" of the bilateral relationship over the recent years, Austin's visit will be remembered for marking the conclusion of what is said "a new Roadmap for U.S.-India Defense Industrial Cooperation, which will fast-track technology cooperation and co-production in areas such as air combat and land mobility systems; intelligence, surveillance, and reconnaissance; munitions; and the undersea domain."
It may be noted that since the signing of the Framework for the U.S.-India Defense Relationship in 2005 (renewed in 2015), bilateral defense engagement between the two countries has come a long way.
Now, the two conduct a maximum number of joint exercises involving their forces at bilateral and multilateral levels (Vijayprahar, Yudh Abhyas, Spitting Cobra, Red Flag, Sangam, Cope India, Malabar, and Milan, etc.).
India has bought US military systems and platforms worth more than 21 billion dollars in the last few years (C- 130 J Special operations planes, C-17 transporters, P-81 submarine hunter planes, CH-47 Chinook helicopters, Harpoon anti-ship missiles, M777 howitzers, and MH-80 Seahawk maritime helicopters, etc.).
The US has helped India gain memberships in global and export control regimes such as the Australia Group, the Wassenaar Arrangement, and the Missile Technology Control Regime. It has helped India's civilian space and defense sectors.
The US has also designated India as a "Major Defence Partner (MDP)," a status unique to India. It is supposed to have made India more or less at par with the closest allies of the US.
The two countries have also signed the Defence Technologies and Trade Initiative (DTTI), Basic Exchange and Cooperation Agreement (BECA), Communications Compatibility and Security Agreement (COMCASA) and Logistics Exchange Memorandum of Agreement (LEMOA) and Initiative on Critical and Emerging Technologies (iCET).
India has been added to the Strategic Trade Authorisation-1 (STA-1) list of the US, which has been critical to easing export controls for high-technology product sales to India by the US.
Importantly, except for the DTTI signed in 2012, all the above agreements, some of them being  "foundational " or "basic," have been concluded after Narendra Modi became the Prime Minister.
The previous governments in Delhi were reluctant to conclude them, the rationale being that those would make India a member of the "US-led camp" and affect the country's long-cherished strategic autonomy.
Such reasoning was dubious, to speak the least. But the fact remains that with the coming of the Modi government, the Indo-US relations, including the security ties, have undergone dramatic changes.
With the evolution of a bilateral dialogue mechanism of two- plus- two mechanisms (meeting of the defense and foreign ministers of the countries together) and a multilateral forum of QUAD (India, US, Australia, and Japan), Indo-US partnership in the field of Defense is now said to have a major role in ensuring a free, open, inclusive and rules-based Indo-Pacific for peace and stability in a 21st century-world.
All this, however, does not deflect from the bitter reality that the US has not done much in transferring critical technologies to the Indian defense industry, as per the DTTI that they had signed way back in 2012. And all this despite many loud talks of the co-production of American weapons and platforms, something Russia, and to a certain extent France, have done unhesitatingly.
It was only last year (May 2022) that the political leaderships of the two countries realized this problem and concluded the Initiative on Critical and Emerging Technologies (iCET) and identified areas of mutual interest in technological cooperation. They agreed to work together to overcome bureaucratic barriers and excessive regulations frequently impeding technological collaborations.
It is in this context that in their latest meeting,  Indian defense minister Rajnath Singh and  Austin agreed to a set of specific proposals that could provide India access to cutting-edge technologies and support India's defense modernization plans. Both have pledged to review regulatory hurdles impeding closer industry-to-industry cooperation and to initiate negotiations on "a Security of Supply Arrangement and a Reciprocal Defense Procurement agreement, which will promote long-term supply chain stability."
Singh and Austin also welcomed the establishment of the India-U.S. Defense Acceleration Ecosystem (INDUS-X), a new initiative to advance cutting-edge technology cooperation.
The initiative, which will be launched by the U.S.-India Business Council on June 21, is designed to complement existing government-to-government collaboration by promoting innovative partnerships between U.S. and Indian companies, investors, start-up accelerators, and academic research institutions.
It is reported that during Prime Minister Modi's forthcoming visit to the US, the Biden Administration will formally give the go-ahead to General Electric (GE) to transfer jet engine manufacturing technology to India, a deal that Singh and Austin have agreed in principle.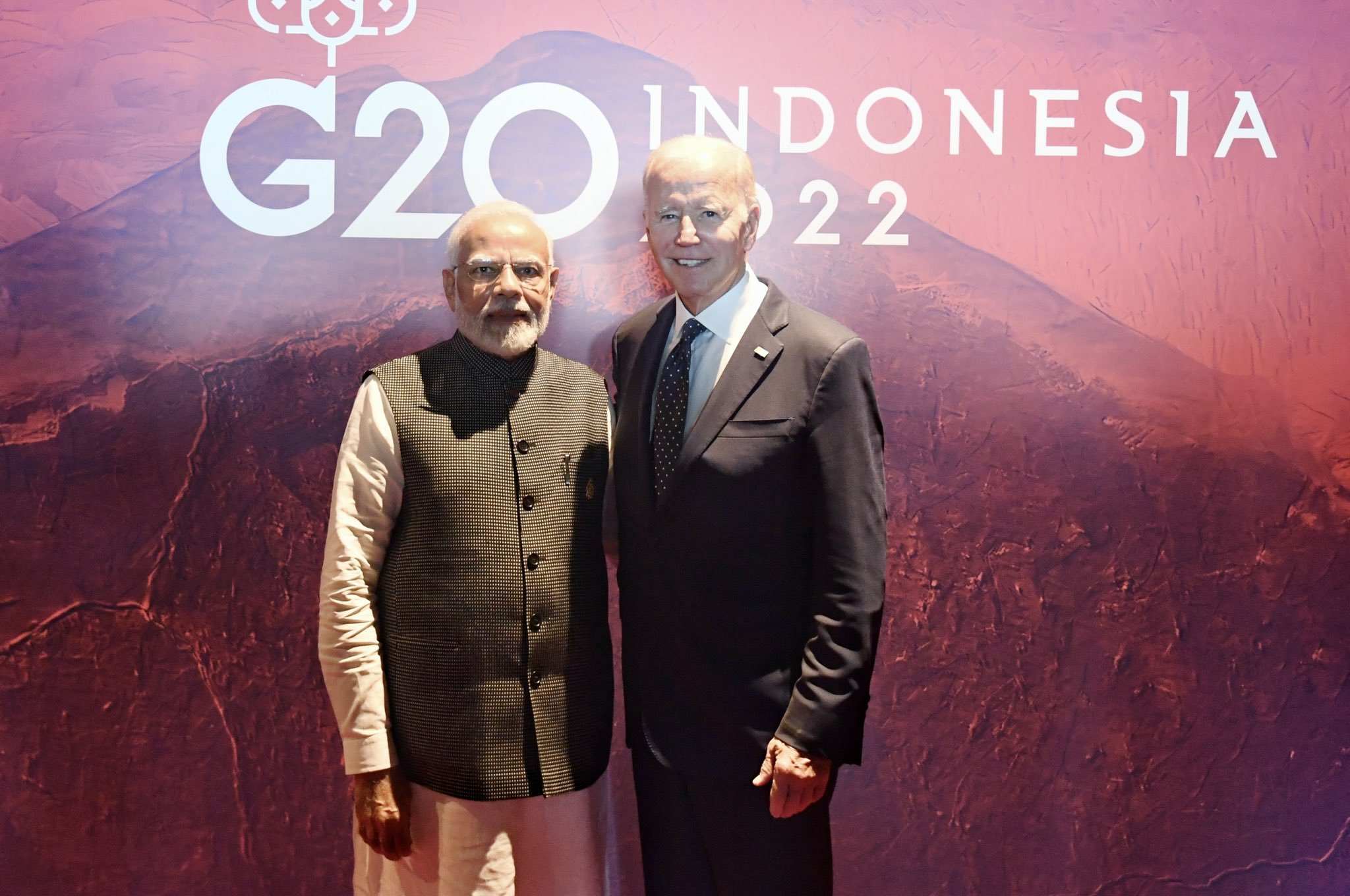 GE and India's Hindustan Aeronautics Limited (HAL) will be entering into an agreement to co-produce jet engines in India. The technology will power India's Tejas fighter jet program. This will be a really momentous decision.
At the moment, the Tejas I aircraft has a weaker version of the GE engine, which is directly bought and fitted in. And this is despite the fact that GE and HAL had entered into an agreement to manufacture jet engines in 2012.
The deal could not fructify as the latter wanted higher levels of technology transfer, for which the former was barred under American laws.
However, there is another aspect when one talks of the US domestic laws or rules. And that is equally, rather more worrisome, in Indo-US defense relations, even though these rules and laws are not exactly India-specific. They come with any big-ticket military technology purchased from the US, even by America's military allies.
These rules outline exactly what allies can do to the hardware and the systems that run them. The rules bar the purchasing or partner nations from any modifications or additions, or no deletions to the systems or hardware based on American technology. Even the systems using such technologies cannot make repairs without written consent from the Pentagon.
Likewise, systems such as fighter planes imported by a country cannot be transferred to a third country without the Pentagon's permission. And here, more often than not, the Pentagon says no, as its hands are tightened by other domestic laws designed to protect deeply intertwined systems and maintain the security of sensitive technology. These laws are virtually non-negotiable.
This means that if GE and HAL co-produce the engine for Tejas 2, India has to seek US permission if it wants to export these fighter planes.
In the same vein, it may also be said that if Boeing or Lockheed succeeds in India's tender of more than 100 MRFA that will be co-produced in India, then without the clear permission of the US, India cannot use fighter planes for nuclear delivery. And what is worse, even if the Administration allows it, it can be overruled by a minor court in the US.
There are no such stringent conditions that the French or Russian companies apply in the case of co-productions in India. In fact, it is an open secret that, at the moment, the best delivery platforms for India's nuclear weapons happen to be the French Mirages and Rafales.
On India's part, despite the Modi government's efforts at liberalizing the Indian economy, there are still many restrictive measures that are not conducive to ease of doing business for foreign investors, particularly foreign defense firms.
There are still a myriad of rules and regulations, such as the " Production Linked Incentives (PLI)" program that offers direct subsidies to Indian-based manufacturers that could impact cooperation with the US arms industries. India's procurement timelines are still long by global standards. Its offset guidelines are not exactly popular with American investors in India's defense sector.
But then, it is to be admitted that the leaderships of both India and the United States are aware of these challenges, and in all likelihood, they will take remedial measures if recent developments are any indication.
The evolution of Indo-US defense relations over the last two decades has been phenomenal and always received bipartisan support, irrespective of the regimes in both countries. The path ahead seems to be bright.
Author and veteran journalist Prakash Nanda is Chairman of the Editorial Board – EurAsian Times and has been commenting on politics, foreign policy, on strategic affairs for nearly three decades. A former National Fellow of the Indian Council for Historical Research and recipient of the Seoul Peace Prize Scholarship, he is also a Distinguished Fellow at the Institute of Peace and Conflict Studies. CONTACT: prakash.nanda@hotmail.com
CONTACT: prakash.nanda (at) hotmail.com