India-UAE relations are redefining the foreign policy of not just India but also the Arab block. The Indian Prime Minister is in UAE to discuss a wide range of bilateral issues with the affluent Arab nation.
China, Turkey Support Pakistan's Stance On Resolution Of Kashmir Dispute
During his visit, Prime Minister Modi will discuss issues of mutual interest with the Crown Prince of Abu Dhabi following which he will launch RuPay card to expand the network of cashless transactions in foreign nations. The deepening economic relations of India and the UAE will be the prime agenda of the bilateral discussions.
UAE's stand on Kashmir gives India-UAE friendship a new boost
After the government of India decided to abrogated Article 370 and Article 35 A from Jammu and Kashmir, UAE was one of the first nations to come to India's support. UAE categorically stated that Kashmir is India's internal matter and hence its right to change the dynamics of Kashmir must be acknowledged.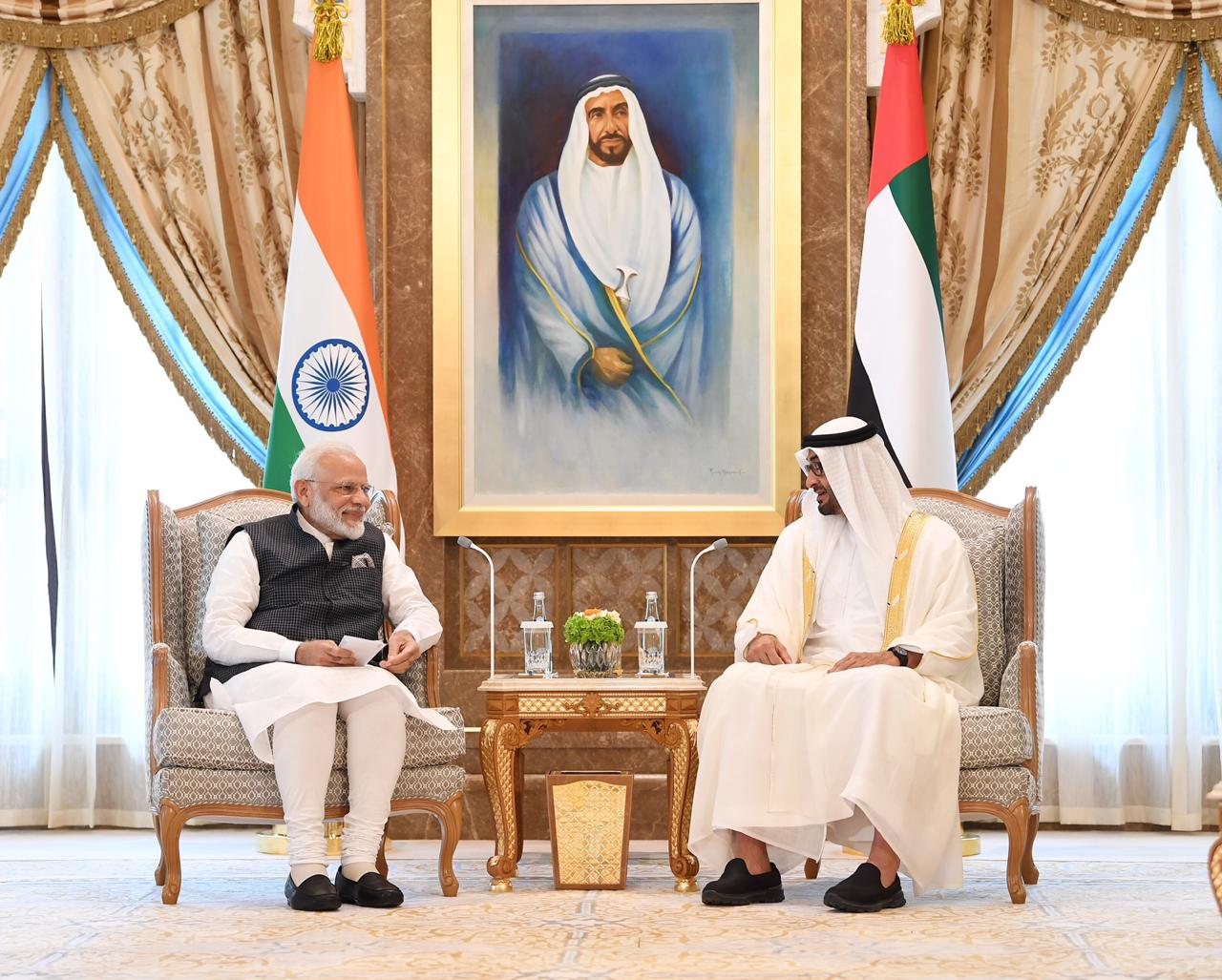 This statement wreaked Pakistan's hopes of finding support from UAE and other Islamic nations in the region. The UAE being one of the most powerful nations in the Arab Block firmly backed Indian move in Kashmir while other Arab nations firmly stood their ground (against criticising India) which antagonized Pakistan.
Pakistan Foreign Minister Shah Mehmood Qureshi famously said ' The Arab World has massive investments in India and don't expect them to go against New Delhi over Kashmir issue. 
After UAE, PM Modi To Launch Massive Hindu Temple In Bahrain
India-UAE robust ties give New Delhi a strong footing in the Arab World and burst Pakistan's bubble of hope for finding support from the international Islamic community propelled by the Arab superpowers.
Rubbing salt to the Pakistani wounds, Modi will also be conferred with 'Order of Zayed', the highest civilian award granted by the UAE government before proceeding to Bahrain where Modi is set to work on a massive Hindu temple.